Watermelon ABC Matching Printables
Watermelons are cooling. Even more cool when we make fun learning with them!
Today I would love to share with you our latest cool printables – the Watermelon ABC Matching Games!
Those dancing and smiling mouth-watering watermelons surely would excite your kids!
Let me share with you a bit about it.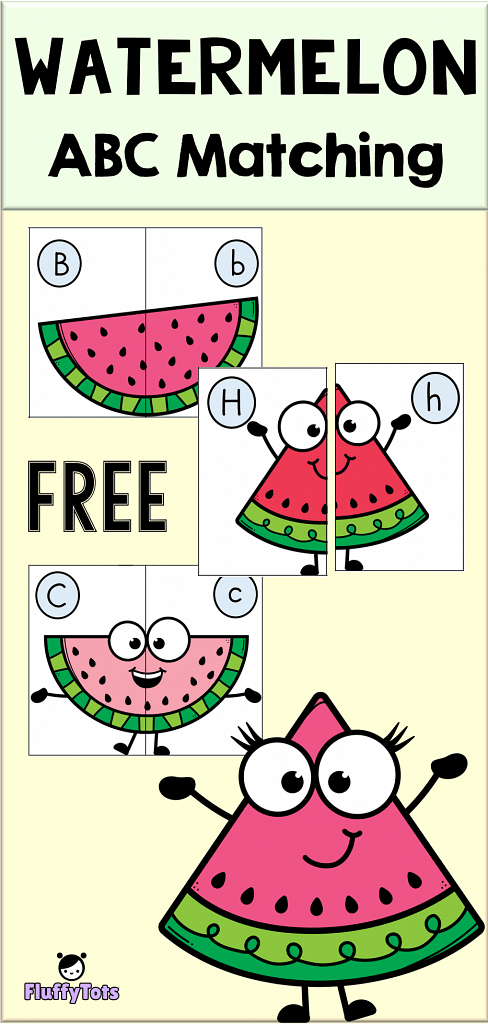 Watermelon ABC Matching Games
This is an activity that helps your kids to identify which uppercase letters belongs to which lowercase letters.
If your kids are currently learning ABC letters, this games is perfect for her.
I can't wait to share with you about how it works.
But first things first.
We need to go to how are we going to prepare for this fun and exciting games, and then I would share with you about how to play with them.
Prepping Watermelon ABC Games
This is a low prep activity and you will love it!
To prepare :
First, you need to print the free printables. Scroll down to the bottom of this post to get the download link.
Next, cut the puzzles.
Then, you are done!
Yes, just that 2 steps.
Tips : For Easier and Shorter Cutting Time
Cutting printables always daunt me.
But somehow, I find that it become a lot easier once I used paper cutters to cut!
Just put the printables under the cutter, and glide the cutter over. Voila! You are set to go!
Tips : For durability
If you have that extra time and you wish to make the printables more durable, you can laminate them before cutting the puzzles.
This way, you can reuse the printables for a number of times.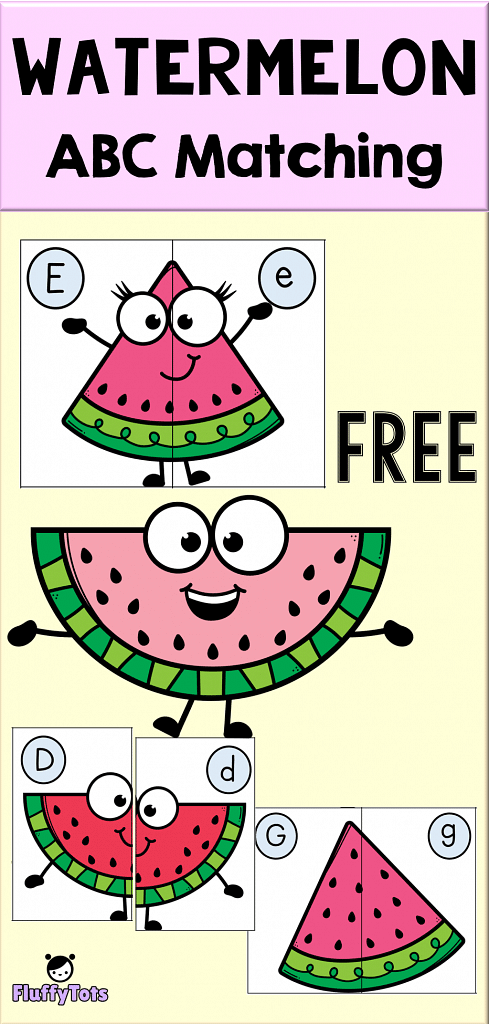 Ok enough about prepping. Now, who's ready to play?

How to Play with Watermelon ABC Matching Games
By this time, you would have 26 sets of ABC puzzles.
There are sides with uppercase letters, and side with lowercase letters.
Now, to play with this printables, your kids need to find the matching letters. Match the uppercase letters with the lowercase letters.
If they found the matching piece, then the puzzles would make sense!
Once they have completed a pair of puzzles, you can let them paste those pieces onto a plain paper. And continue to complete other pieces.
You know you can always reward your kids once they are done.
Why not, offer them watermelon popsicle once all 26 puzzles are completed.
It would be oh so fun!
Ready to Play?
Wait no more! Get your free printables by clicking the download button below.
Have fun!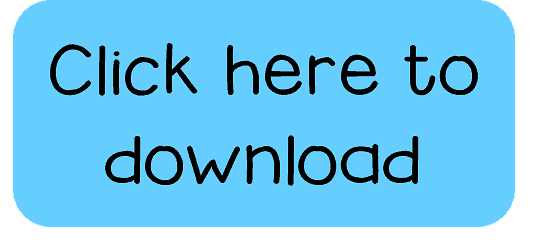 Shop More Letter Activities Resources
Let your little ones have fun learning their letters with these exciting printables!