Counting 1-10 Fun Printables : FREE Feed The Narwhal Activity
The first time Hannah do activity with narwhal images, she was excited. She called it the 'pony whale'.
The tusk of the narwhal does resemble pony. The difference is, narwhal do exists, but pony did not exists.
We did some reading on narwhals on National Geographic stories and quite fascinated by its features.
Hence, I thought this would be perfect to be incorporated in the kids learning.
So I created the Counting 1-10 printables, Feed the Narwhal.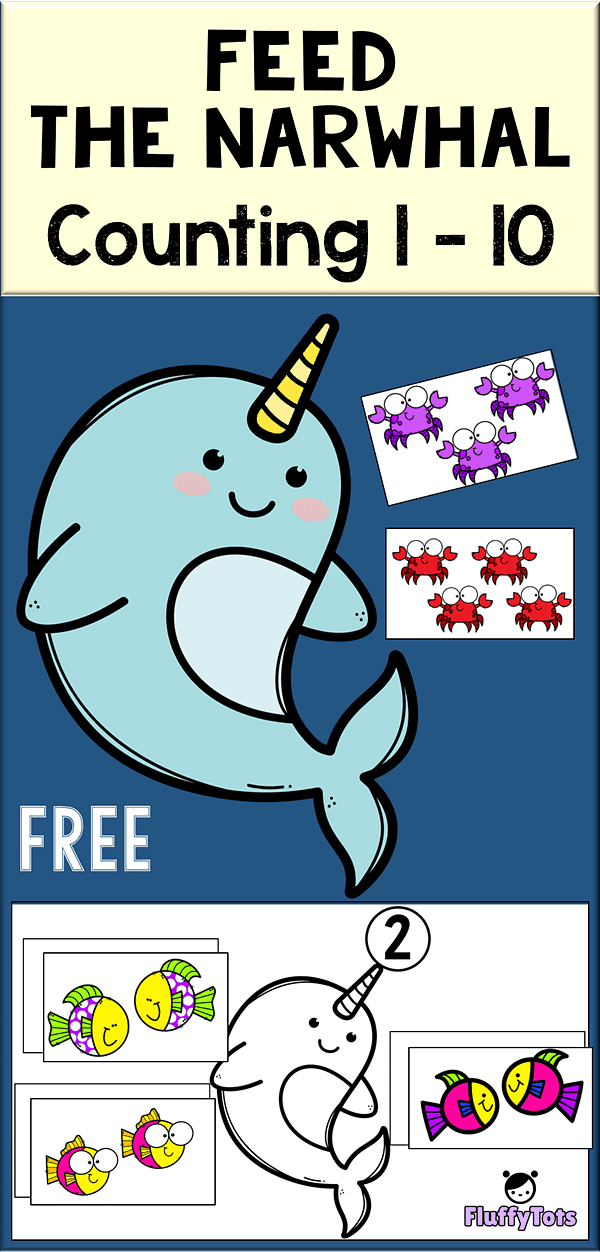 About This Counting 1-10, Feed The Narwhal Activity
Narwhals fed on fish and crabs. So I made these as the narwhals food in this activity.
This is no-prep activity, your kids will love it instantly!
It is a cut, paste and color activity. So you need to pull out your supply of scissors, glues and crayons for the kids to use.
Now, let me share with you about how to use this printables.
Using the Counting 1-10 Feed The Narwhal Printables
Let's refer to my snapshot below.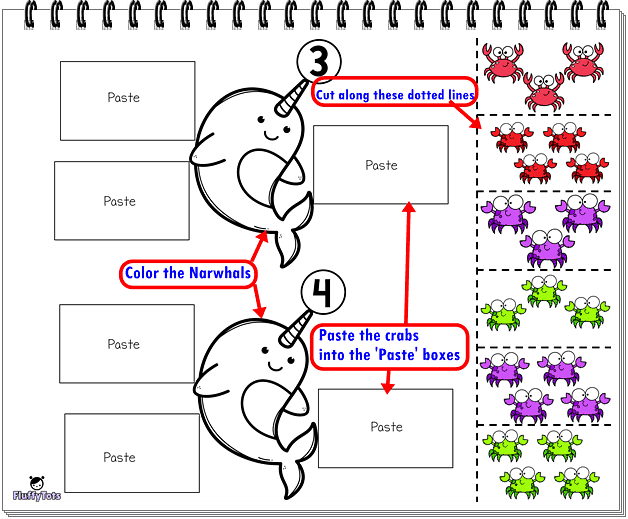 There are narwhals with cute tusk. On the end of their tusks, are a bubble with numbers in them.
On the side of the narwhals, are some crabs that these narwhals feed upon.
What your kids need to do, is to match the crabs at the right side, to the numbers of each narwhals.
For instance, narwhal at the upper side has number 3 on its tusk.
Hence you need to cut and paste a group of 3 crabs into the boxes of that narwhals.
While narwhals on the lower side has number 4 on its tusk.
Hence, you need to cut and paste groups of 4 crabs into that narwhal's boxes.
After that, let your kids color both narwhals according to their preference. They will love it!
Hannah loves to color each narwhals with different colors. She has pink narwhals, blue narwhals, and even yellow narwhals!
Are you ready to surprise your kids with these cute 'pony whale' narwhals?
Get your Free Download
Wait no more! Grab your free narwhals by clicking on the download button below. Have fun!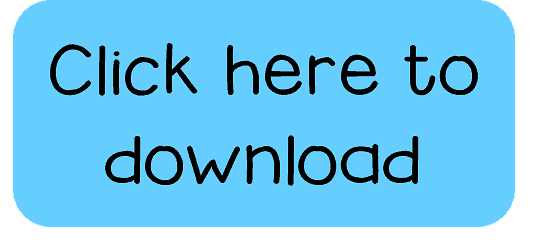 For more FREE Counting 1-10 Printables, check the following post and Pin for later!