7 Back to School Printable Activities for Preschool for Smooth First Month of School
Getting back to school (or homeschooling) can be overwhelming for a teacher and parents.
You might be wondering what to do first and next, and what to do while you tend to a child or how to teach your kids to use scissors, glue, and other skills.
Good news is this Back to School printable activities bundle is here to save your first month of school. Jam-packed with cutting and pasting activities, your little munchkins will be busy independently.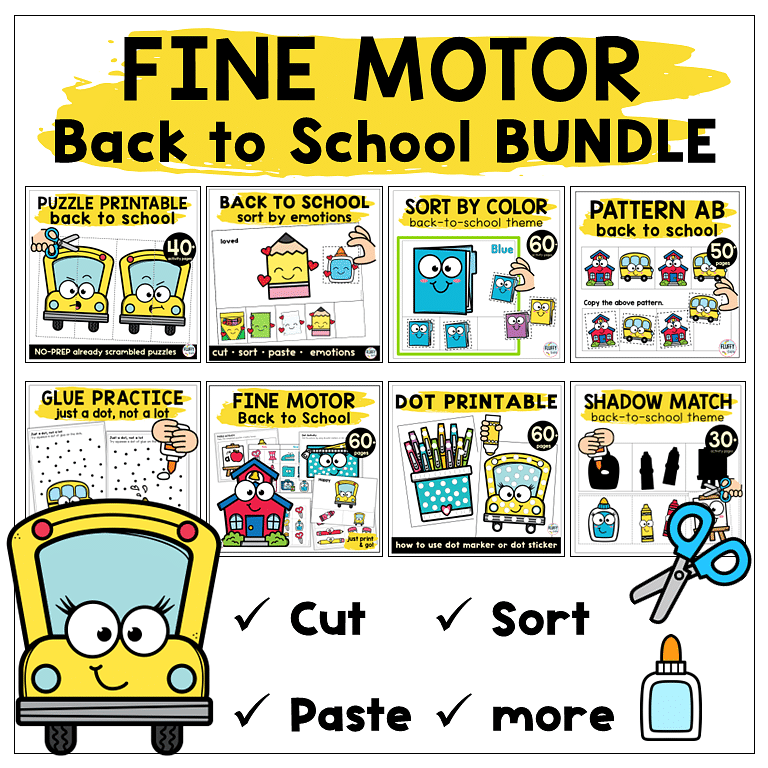 Let's unpack to see the activities included to keep your little ones busy independently.
#1: Dot Printable turn coloring pages
Among all printable activities, I find that a coloring page is the easiest to prepare.
Because you don't have to instruct or teach your kids to cut and glue (some kids are clueless about how to use those)
And I can usually find crayons at any store.
So to help you out, this dot printable is your must-have.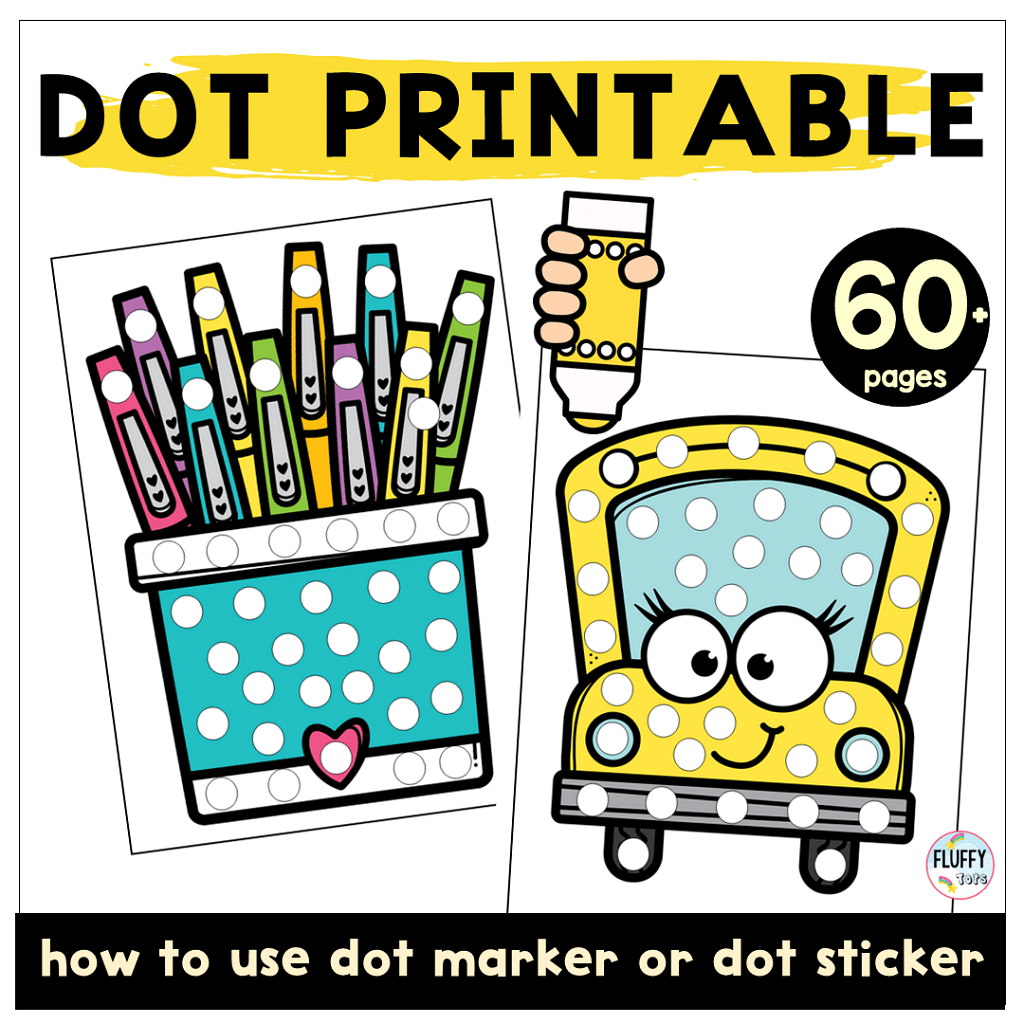 Grab your crayon supplies, and have your kids color in the dots. There are over 40 pages of dot printables in the Back to School printable activities bundle, so that you will have enough resources.
If you want to turn it into a dot activity, then pull out your dot markers and have your kids dot in the dots. But if you're worried they might not know how to use the dot marker, it's safe to color on the dots.
#2: Glue Practice
Not all kids know how to use the glue.
My kids started by squirting almost the whole bottle of glue to paste on one picture.
This Glue Practice packet is perfect for teaching your little ones what just a dot will do.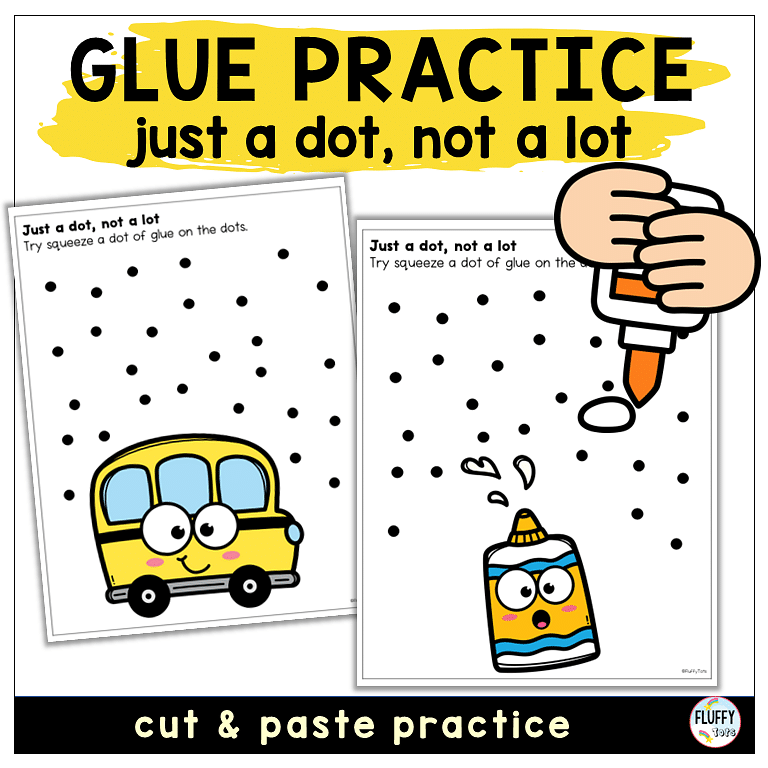 Read more about how to use the Glue Practice packet here (it opens in a new tab)
It is filled with fun!
#3: Shadow Matching
This activity can be done without preparation if your kids already know how to use scissors and glue.
Just print the pages and let your kids cut and find the matching shadows.
Or let them match the picture to their shadows, like drawing a line with a crayon.
#4: Puzzle Printable
My kids love puzzle printable activities.
In this packet, you'll get tons of 2-pieces puzzle activities. There are two sets of puzzles.
One is already scrambled
Another one isn't scrambled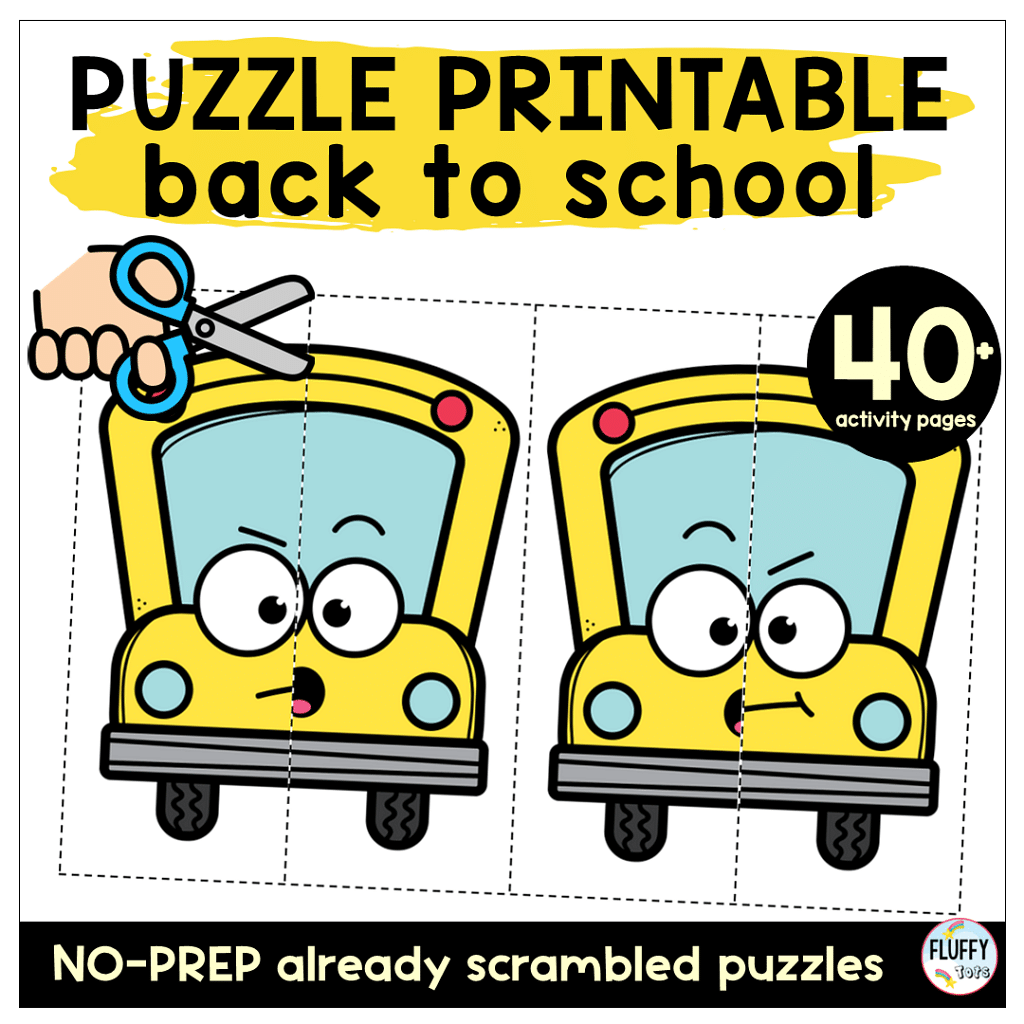 Print the scrambled puzzles and have your kids solve the puzzle by themselves.
The pieces are big and colorful, making it super fun for little kids to solve.
It's time for a stress-free start to the first month of school.
#5: Color Sorting packet
How best to teach about colors, you might ask.
Well, the best way is to play with paints or crayons. But if you're looking for less messy activities, this color sorting packet is your go-to.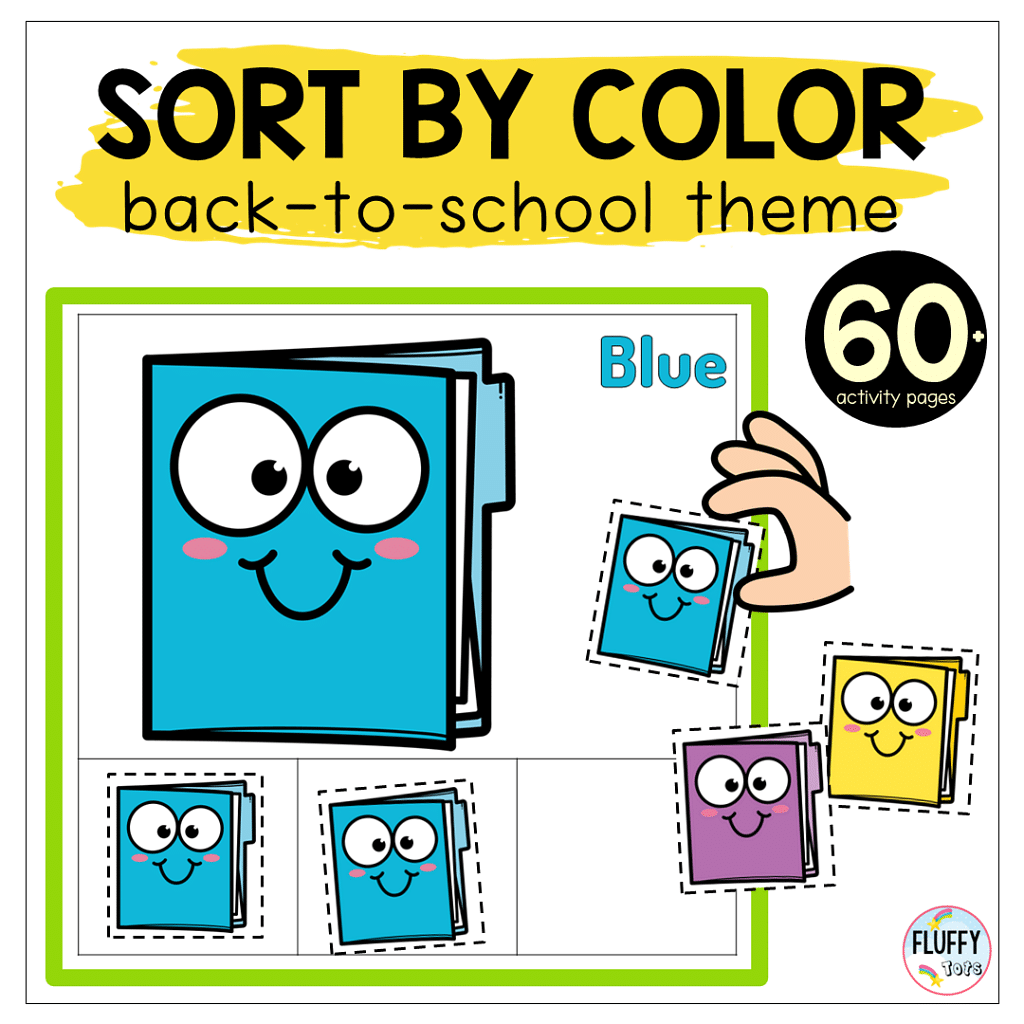 #6: AB Pattern Cut and Paste
The simplest pattern to teach is the AB Pattern, and this packet offers a whole lot of practice for your kids to cut, copy and paste the AB patterns.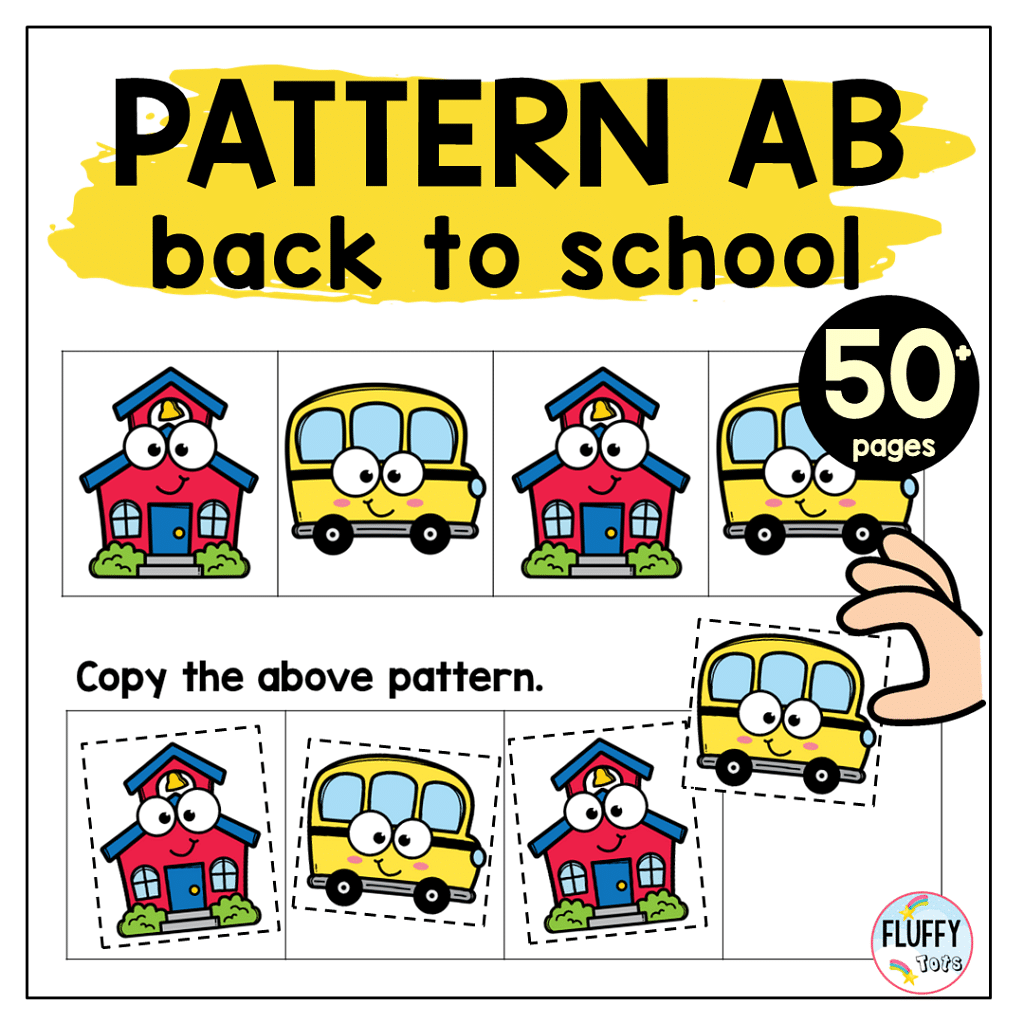 There are also "complete the pattern" activities.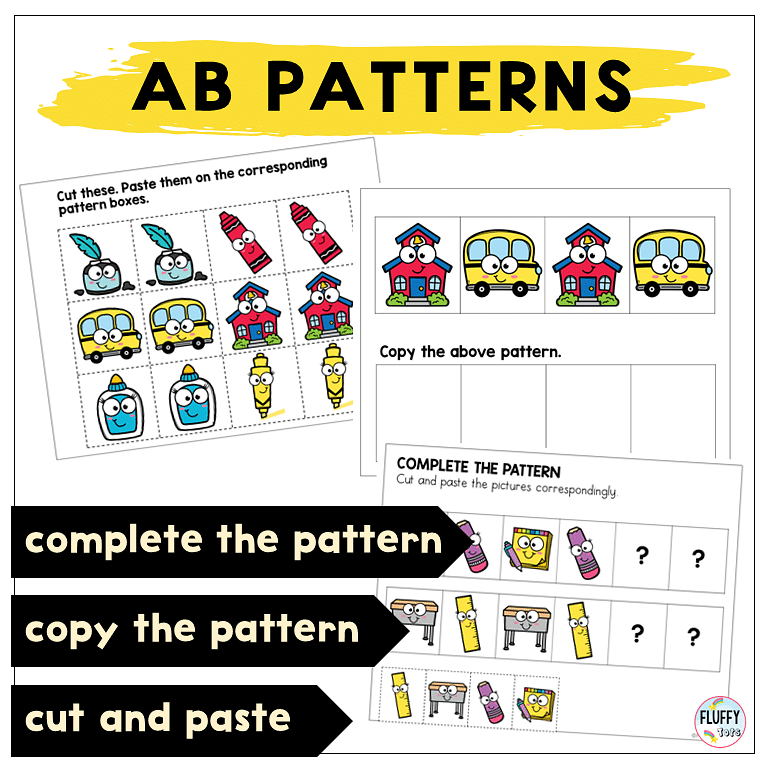 #7: Emotion Sorting
Emotion is something that's tricky to teach.
You'd need visuals to teach the name of each emotion.
In this packet, your little learners will learn to sort the many different faces and feelings.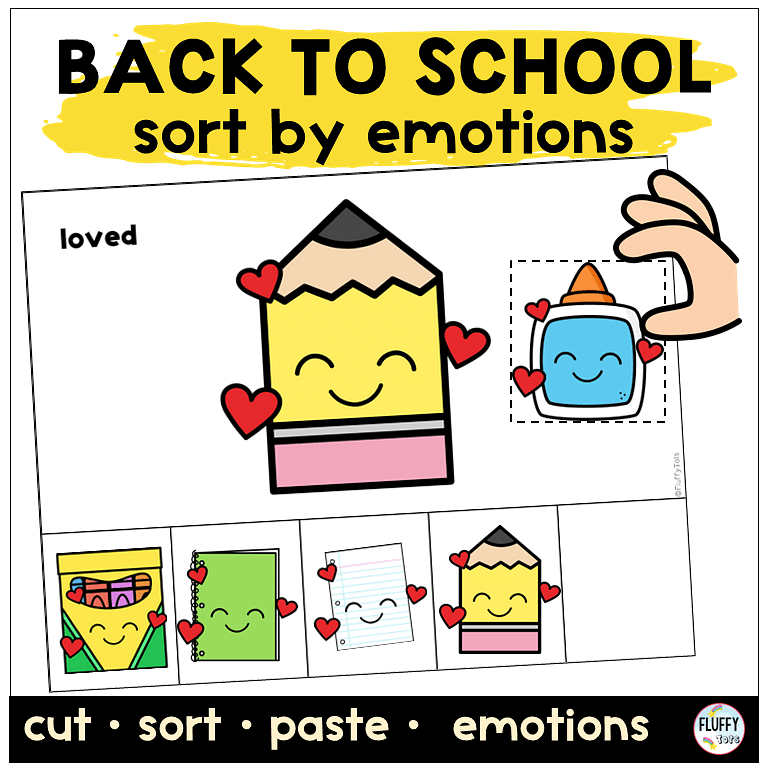 Are you sad, or are you very sad? (There's sad crying and sad sobbing)
Are you happy, or are you feeling like star eyed?
Your little ones are going to love every bit of the activity in this resource.
#8: Mix of activities
In this resource, you'll get a bag of mixed activities that include picture matching, shadow matching, cutting printables, and more.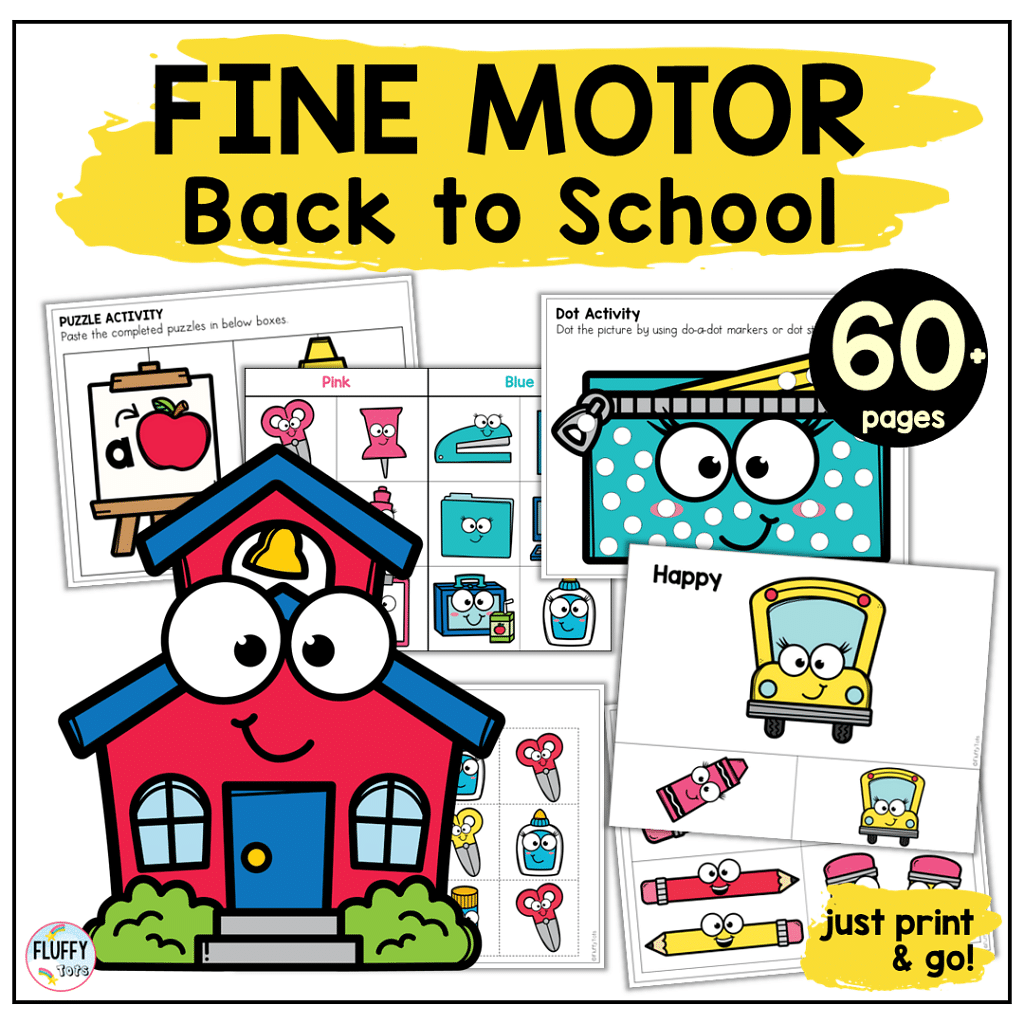 If you're looking for bits and pieces of a variety of activities, this back to school printable pack is your must-have.
PS: Find out more about the activities included in this resource here
Ready for the perfect first month of school?
Shop Back to School Printable Activities Bundle