Just a Dot, Not a Lot Fun. Glue Practice Worksheets
My toddler loves to do cut-and-paste activities. However, when he squeezes the glue, he'd squeeze as hard as he can.
I thought this was the time to teach him that just a dab would do.
The best way is to make him practice it using our "Just a Dot, Not a Lot" printable packet. (also perfect for Back to School activity)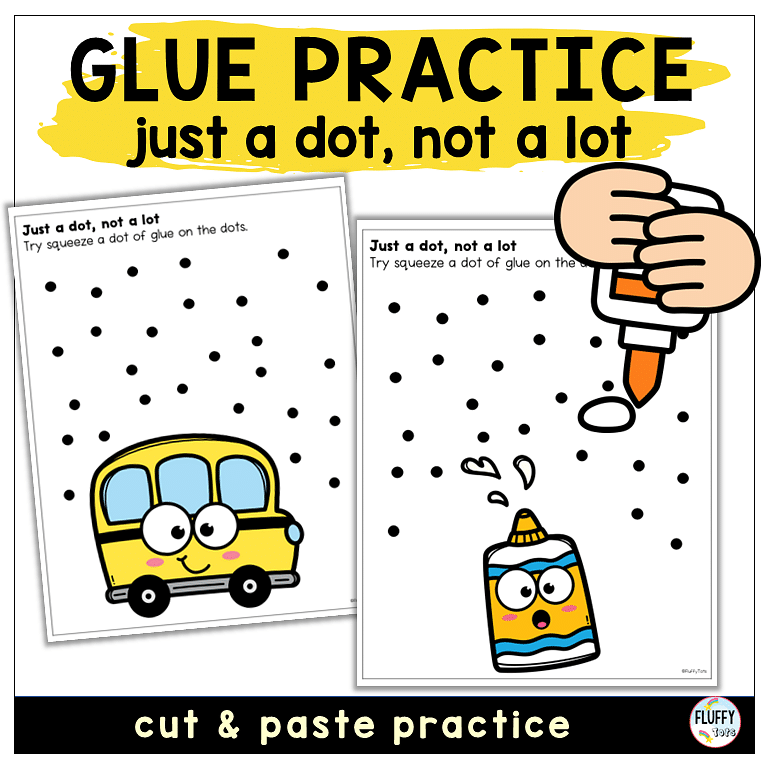 How to use "just a dot, not a lot"
In this printable, there are many black dots.
Let your little ones squirt the glue only on those black dots. The dots are so small that they'd only squirt a little.
To add fun, I've also prepared some things to be pasted on the dots.
For example, your kids will get to paste raindrops on the dots for the school bus and umbrella.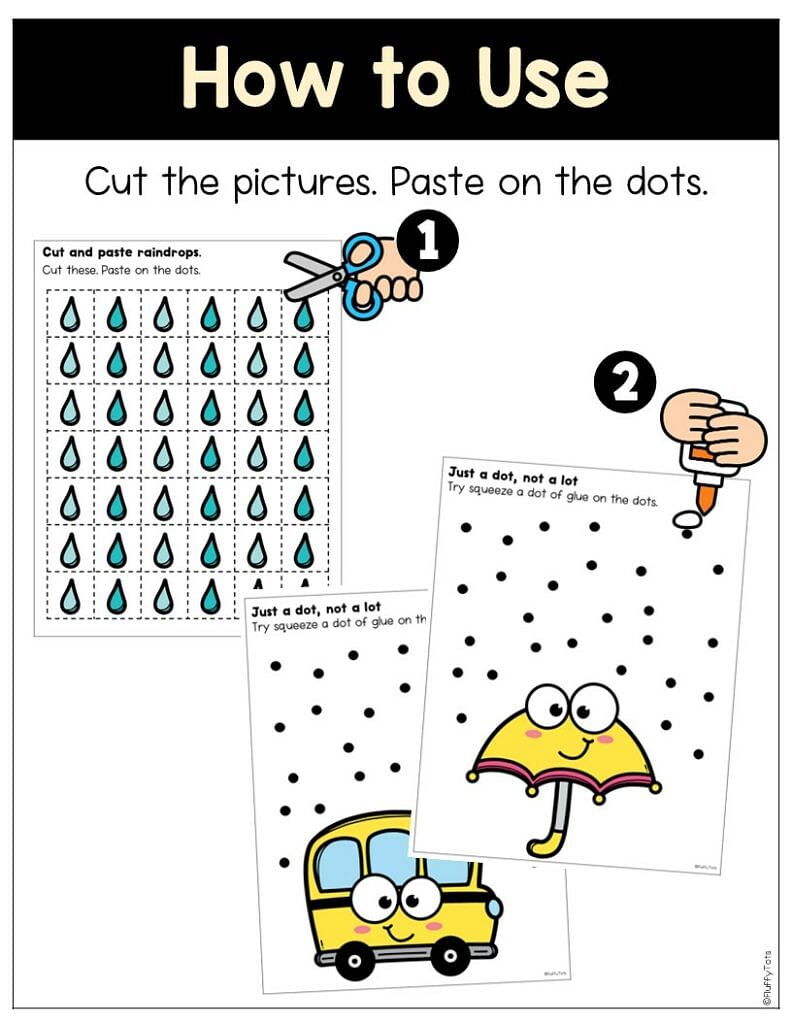 For the glue below, you got to paste the splashes of glue. And the bookworm can get the stack of books.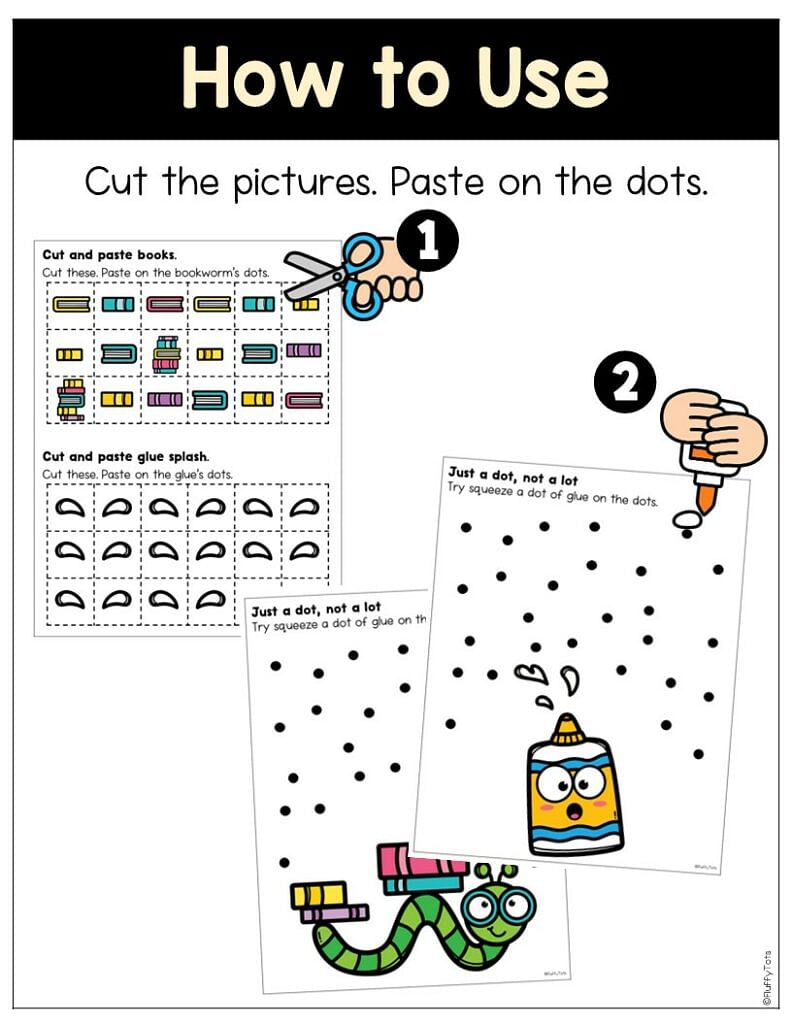 Practicing glue squeezing will be so much fun and exciting with this Glue Practice packet.
Try a freebie
Be sure to subscribe below to try your mini-freebie of our "Just a Dot, Not a Lot"
Shop Glue Practice Packet