Adorable Animal Alphabet Posters for Preschool and Kindergarten
I don't think it's too much to say that almost all kids love animals, right?
And what's the best thing to do when we want to teach them something new: is to incorporate what they love into our teaching.
If you're looking for Animal Alphabet Posters, I have just the one for you.
Filled with cute animals – that include zoo animals, ocean animals, and more – your kids are going to love the alphabet posters to bits.
Animal Alphabet Posters
Let's take a sneak peek at some of the posters.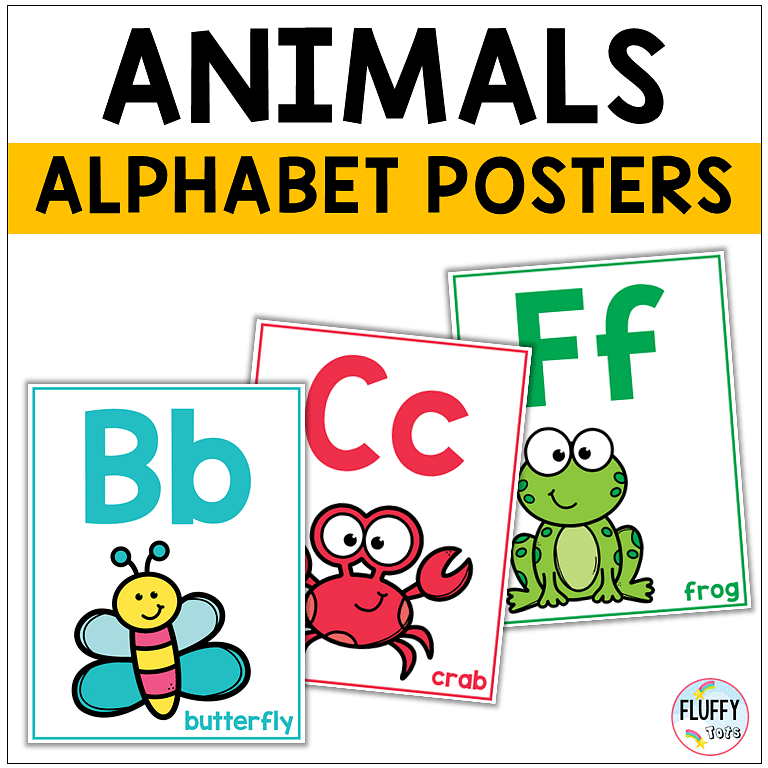 The colorful posters will light up your wall and room, making it fun for your kids to get to know their ABCs.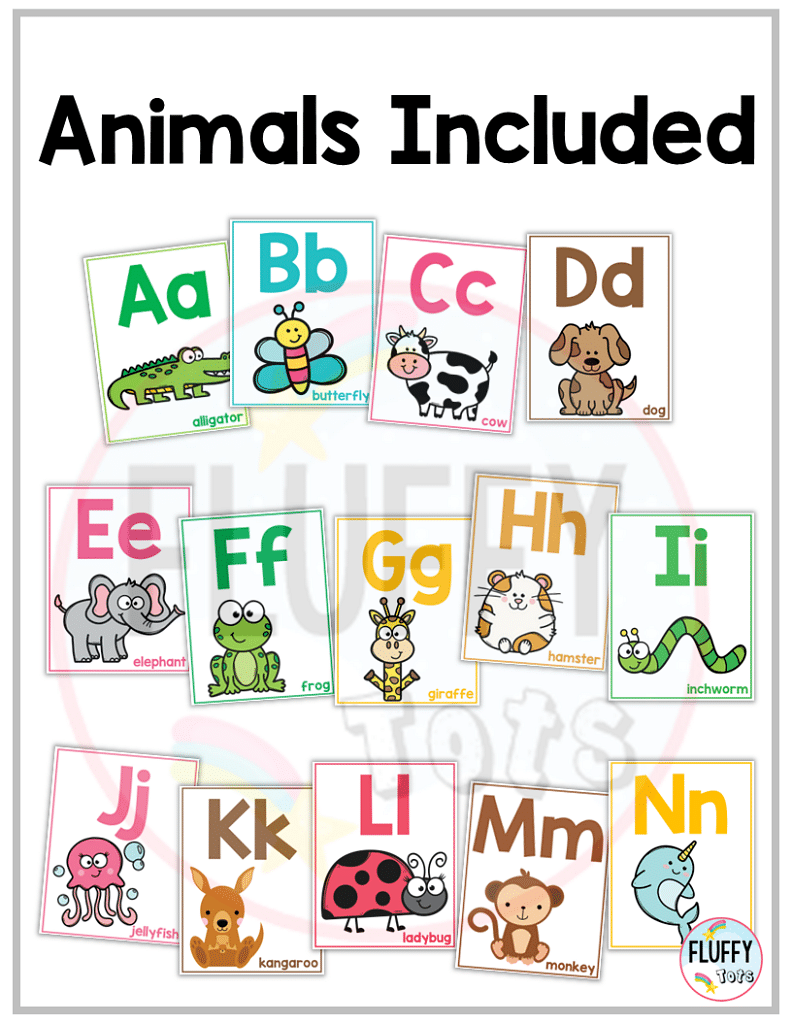 With black and white version
This pack comes with a black and white version – perfect for coloring pages for back-to-school activities or filler activities.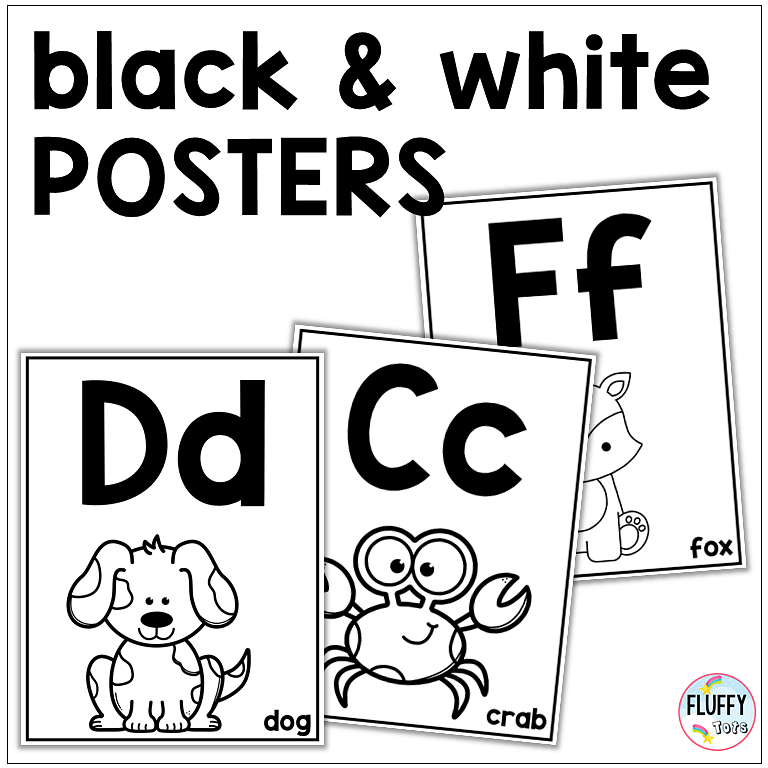 Turn the posters into mini-posters
If you're short on wall space, no worries. Print two to a page, and you've got yourself some adorable mini-posters.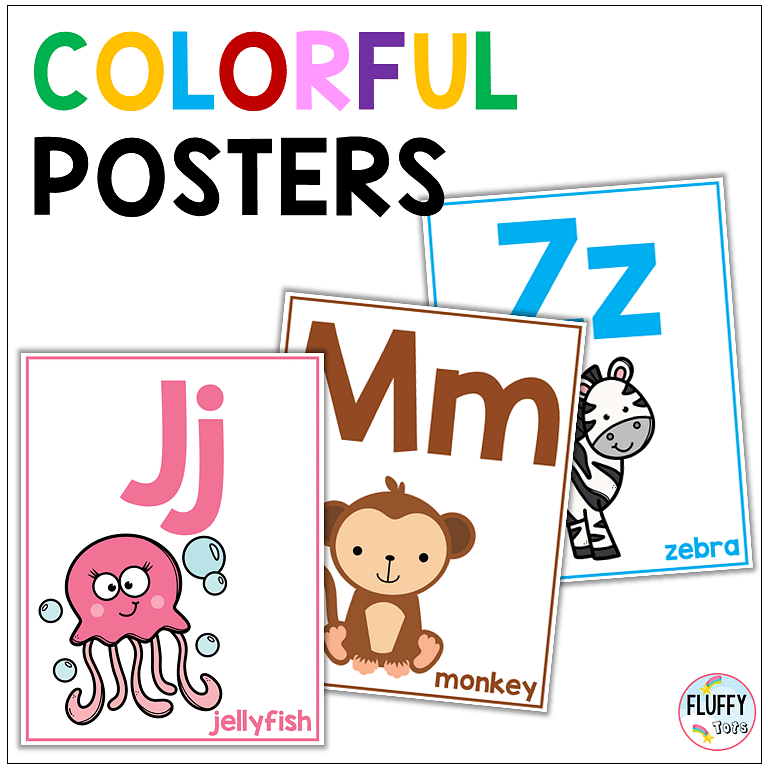 Or turn them into flashcards by printing four to a page or even six to a page.
PS: Check out here for 5 more ideas on how to use the alphabet posters
Shop Animal Alphabet Posters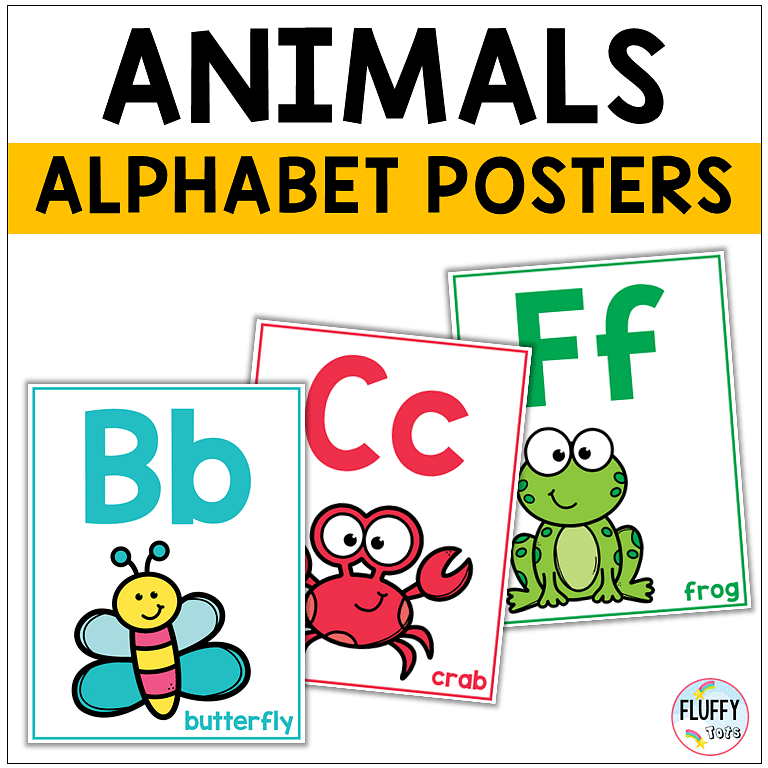 Animal Alphabet Posters
Perfect for your animal-themed week. Let's teach the letters and animals' names in a more fun way.
I really hope your kids enjoy these alphabet mini posters.
Let me know how it goes and if they bring that extra touch of cheerfulness to your learning space.
Have a blast! 😄