Amazing Back to School Alphabet Posters for Preschool and Kindergarten
Little kids coming back to school or starting homeschool for the year has lots of things to learn. And this includes the name of the school supplies.
While this always comes naturally, I've also found myself needing to explain to my kids what are the name of some stationaries.
For example, the highlighter. We call it a highlighter because it can highlight.
One of the easy ways to teach them the names of the supplies is by putting some kind of word wall.
In this post, I recommend using these Back to School Alphabet Posters to teach your kids the name of your supplies.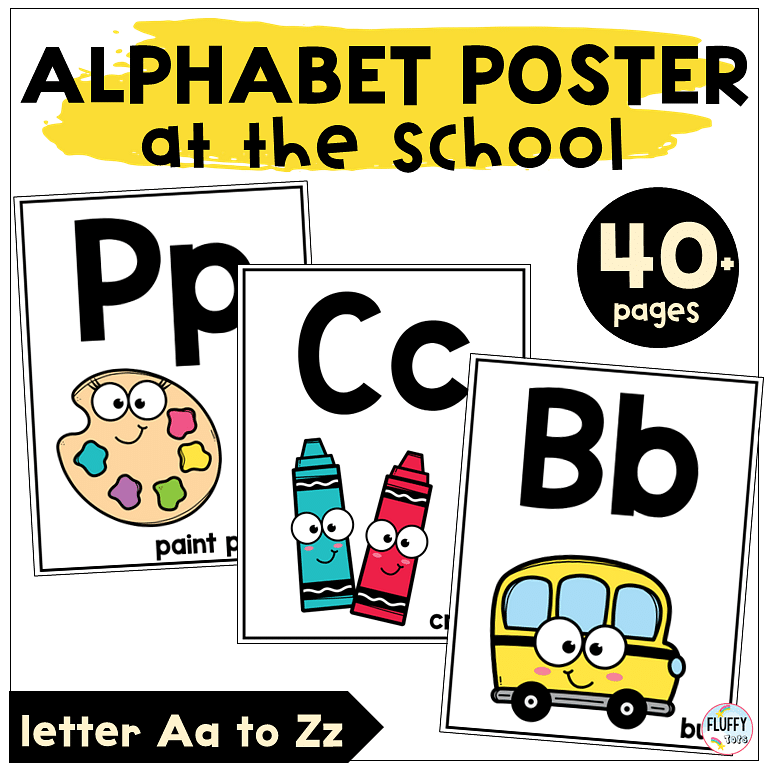 For example, the letter is for the organizer. It is to keep pencils or crayons and other school supplies. I'm sure most of our kids didn't know that this thing is called an organizer.
The best thing is that you teach them the ABC letter while at the same time teaching the names of the supplies that they'll be using throughout the year.
Let's take a sneak peek at some of the posters.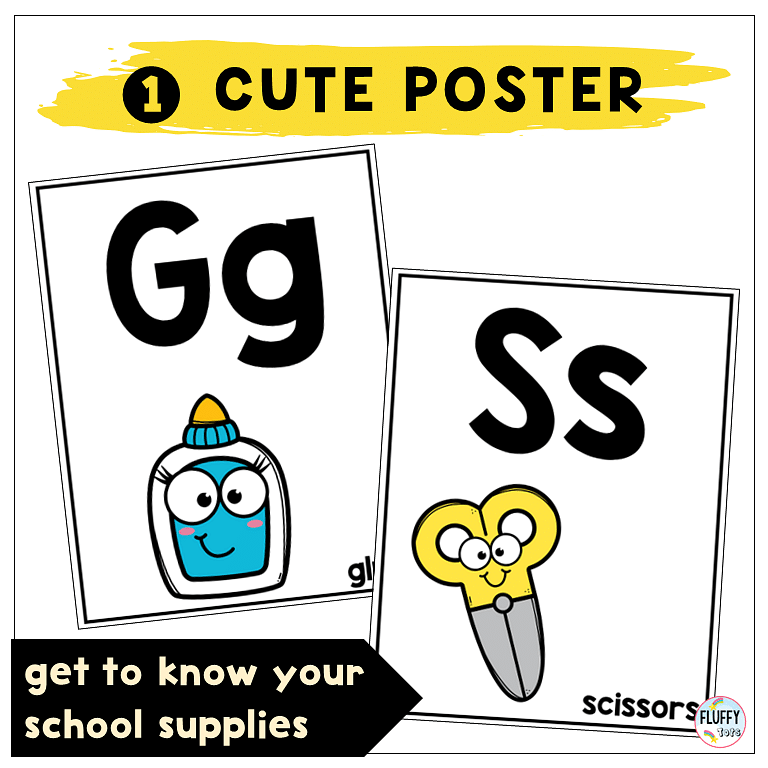 More than one picture option
Some of the letters have more than one picture option. You can either print both or just the one that you like most.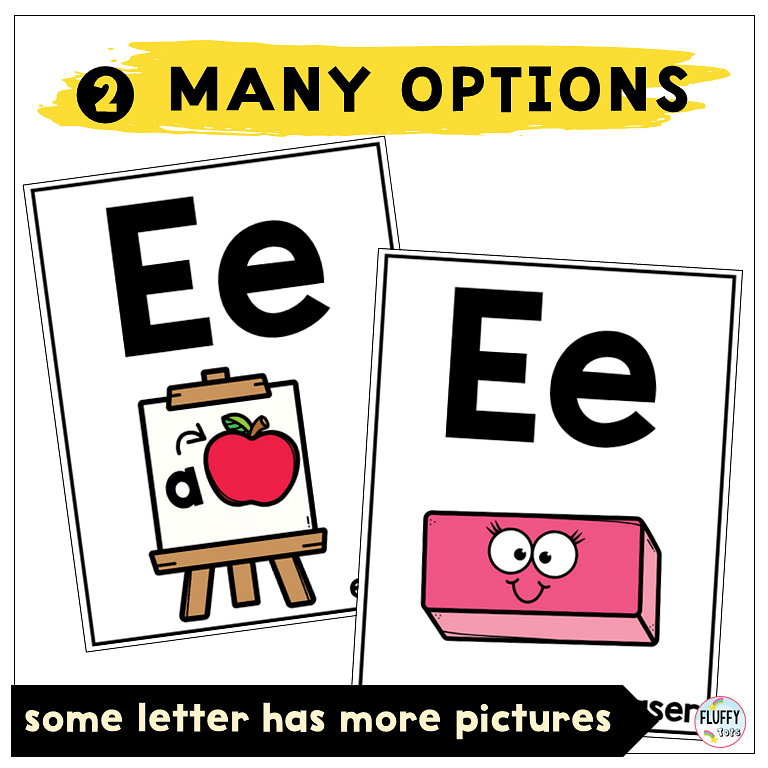 Bonus : Alphabet Chart Activity
This Back to School Alphabet Posters pack comes with an alphabet chart activity.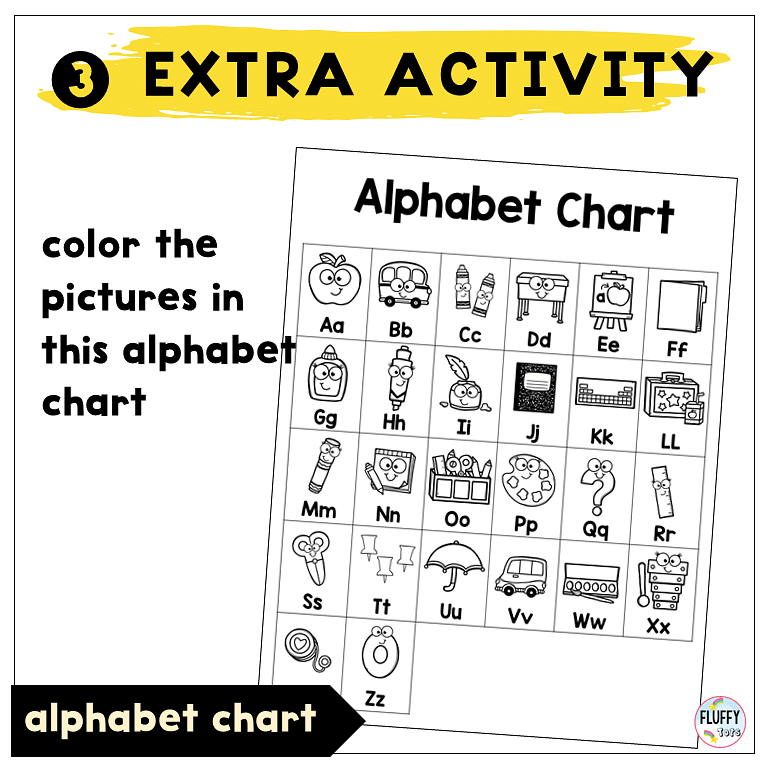 This can be an exciting review activity to observe what letter sound they already know.
Turn the posters into mini-posters
If you're short on wall space, no worries. Print two to a page, and you've got yourself some adorable mini-posters.
Or turn them into flashcards by printing four to a page or even six to a page.
PS: Check out here for 5 more ideas on how to use the alphabet posters
Ready for fun alphabet posters?
Shop Back to School Alphabet Posters