5 Simple Ideas to Make Tracing Fun for Toddler and Preschool Kids
In this post, you'll find 4 actionable ideas to make tracing fun for your little kids
Do you find it challenging to get your kids to practice tracing?
Perhaps your kids find the activity boring because there are no colorful adorable pictures.
Or maybe they find it dull because they have to repeat the same lines until the end of the pages.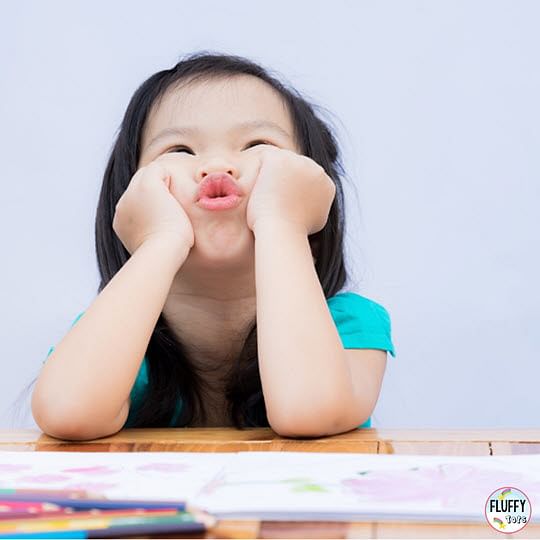 Well, the thing is, tracing practice can seem very dull when they don't know what's in it for them.
My kids were like that too.
Don't worry my friend, I've got your back.
Let me share 4 ways for you to make tracing fun and exciting.
#1: Tracing Fun Patterns
You want your kids to trace the same lines, but you also want them to have fun so you won't feel guilty.
Easy.
Just get tracing pages with fun lines, and let your kids enjoy their tracing practice.
For example, the below apples have tracing lines and shapes in them, that little learners won't find it a chore to practice their handwriting skills.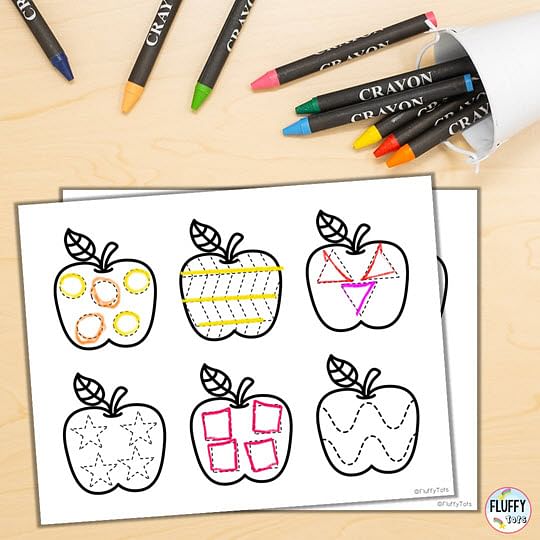 And these lines happen to make the apples look whimsy and interesting!
#2: Tracing Fun Faces
Tracing empty shapes can be daunting. But not when you put the shapes to form silly faces.
Take a look at the below pumpkins.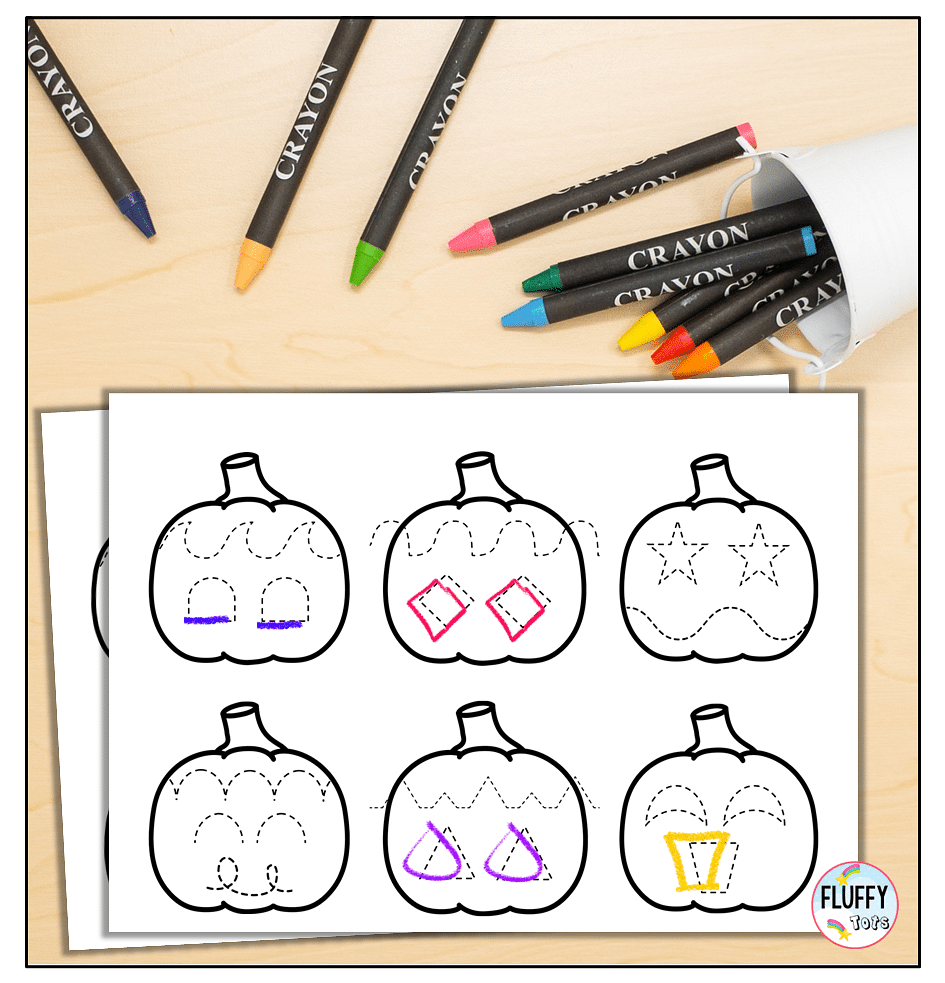 Just imagine your kids tracing these pumpkins; you know they'll now love every bit of their tracing practice!
PS: Grab your pumpkin tracing here.
#3: Tracing with Adorable Images
Little kids love colors and cheerful activities.
Instead of black and white tracing pages, why don't you try the full-colored tracing worksheets.
My kids loved it when they got to have fun tracing with adorable pictures.
Take a look at the below Leaves tracing activity pages.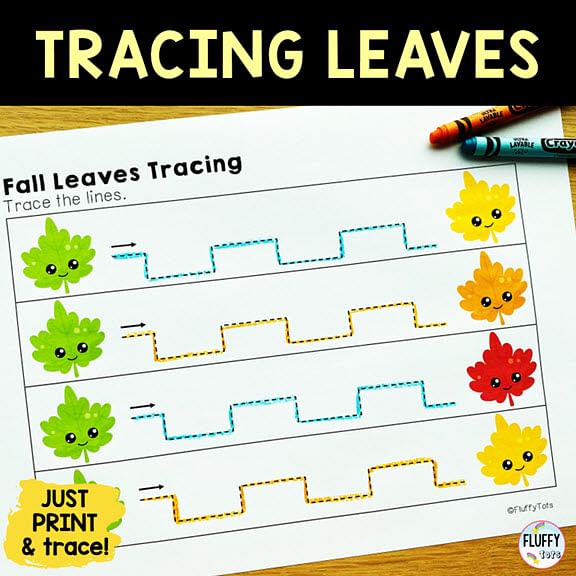 Smiling and fun pictures make it inviting for your little munchkins to practice tracing.
PS: You can find this Leaves tracing here in my shop
#4: Tracing with Seasonal or Holiday Themes
Another way to make tracing fun is by infusing the seasonal or holiday theme into your tracing practice.
For example, if it's a winter month, you might want to look for Penguin tracing pages.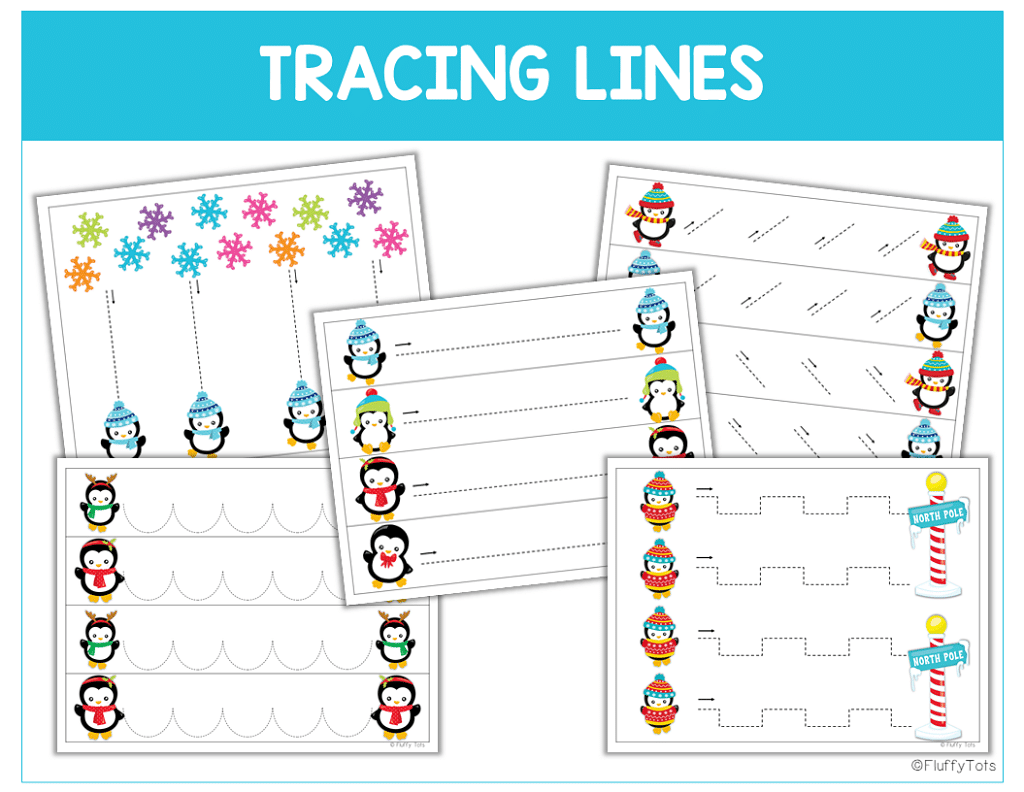 They still have the same tracing lines activities, but with penguins and snow, your little munchkins will find it more exciting to practice their pre-writing skills.
PS: Click here for fun Penguin tracing
#5: Themed Tracing Activities
If your kids are currently in Outer Space theme mood, you might want to look for tracing pages with planets, stars, and astronauts.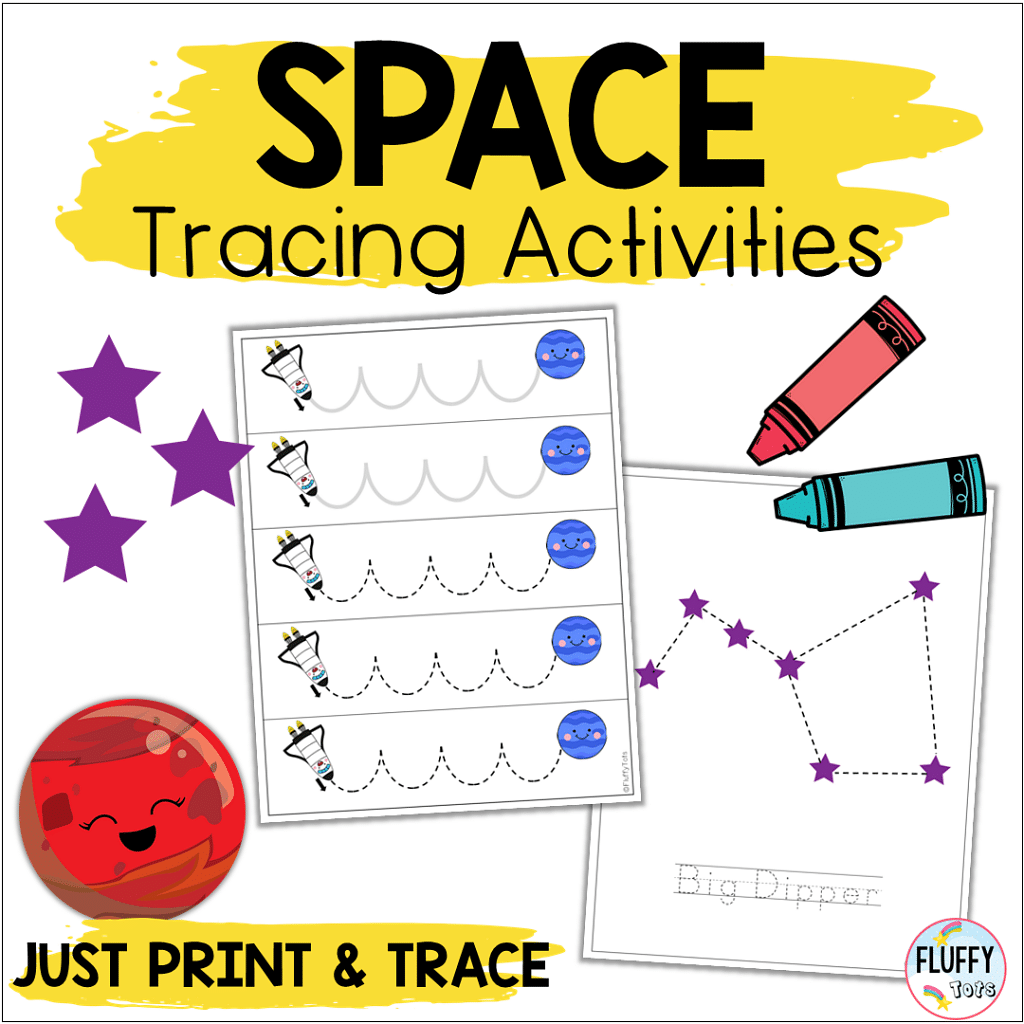 Or if your kids are currently loving all things with Farm Animals, look for tracing activity pages with Farm Animals theme.
Just look at below tracing page, they look fun, right?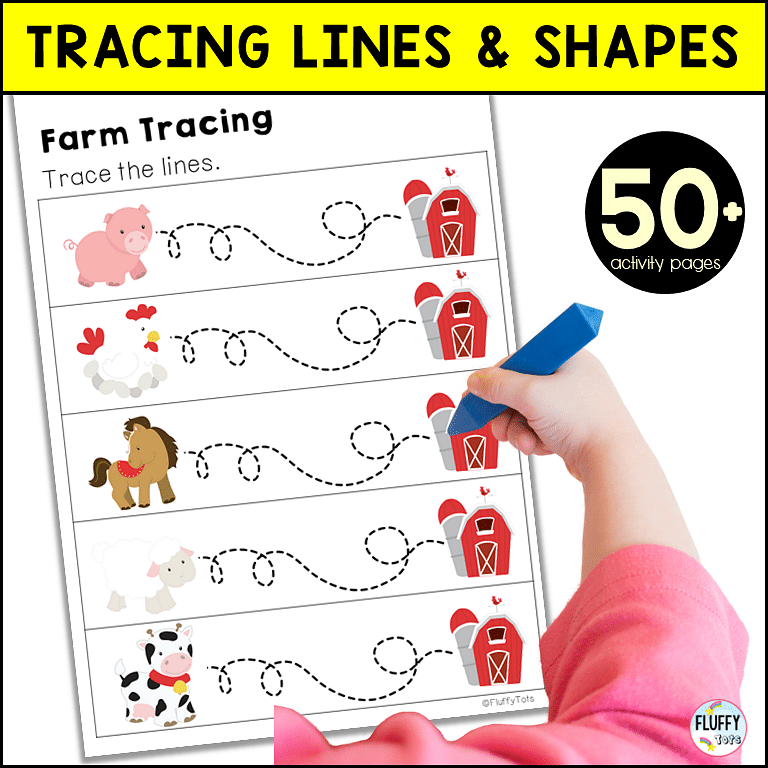 Themed activities are one of the easiest ways to entice your kids to do a repetitive practice like tracing practice.
There you have it, 5 ideas to make tracing fun and exciting for your kids.
If you have more ideas, let me know in the comment section.
Have fun.