Cutting Strips for Toddlers. Free 3 Apple Cutting Strips
Recently my toddler loves to cut cut cut.
She's trying to blend in with her older siblings, who are almost every day doing cut and paste printable activities.
This inspires me to create a cutting strip for her.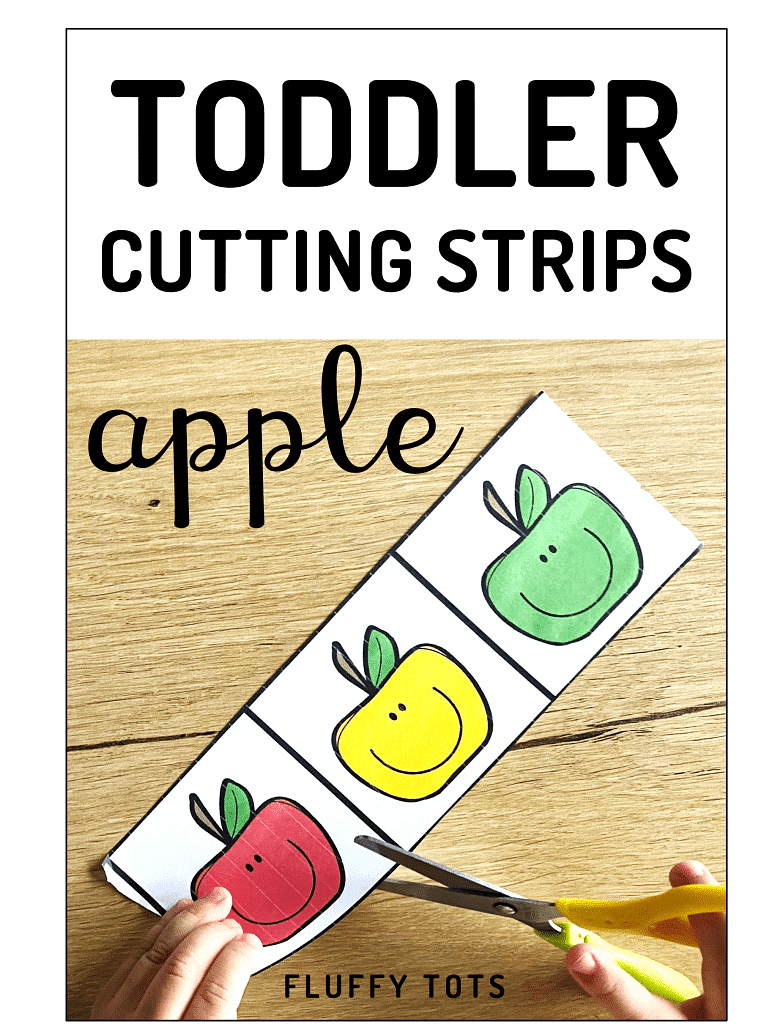 What is Cutting Strips
It is a small piece of paper that has a few adorable pictures and a thick borderline.
Like the one below.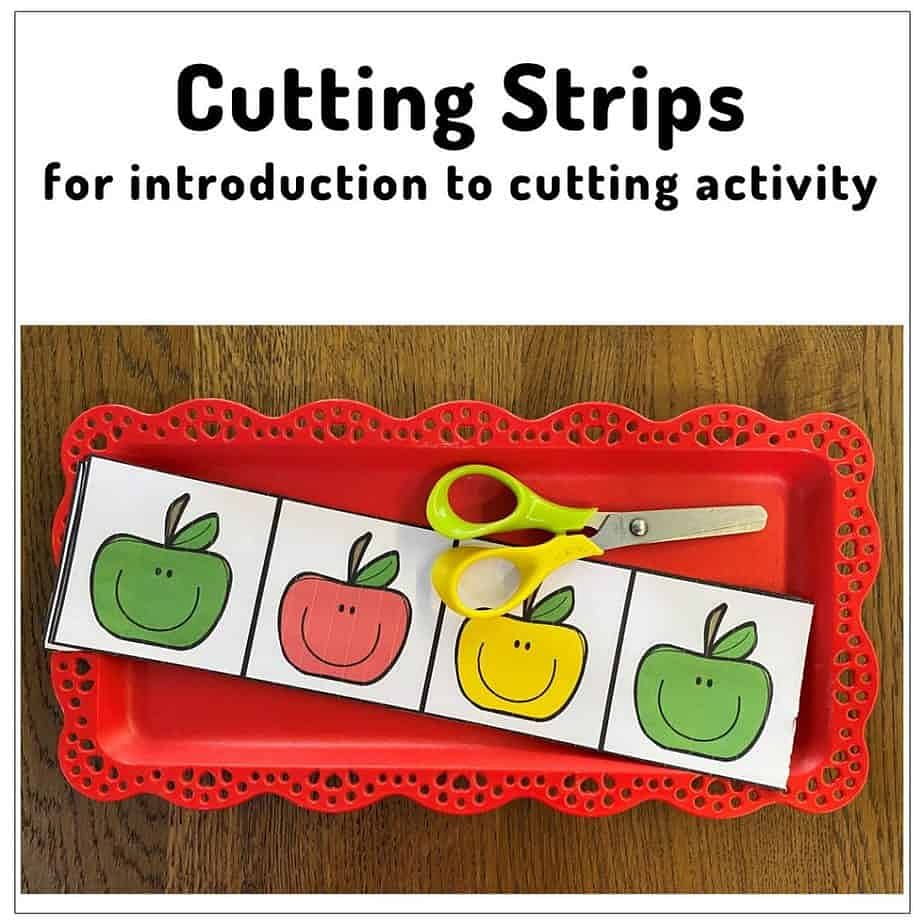 You can make your own DIY cutting strips, but my 2-years old prefer to have a few adorable clipart with their cutting activities.
So I made one for her.
How to Prepare Cutting Strips.
First, print the activity.
Then cut it into 3 strips.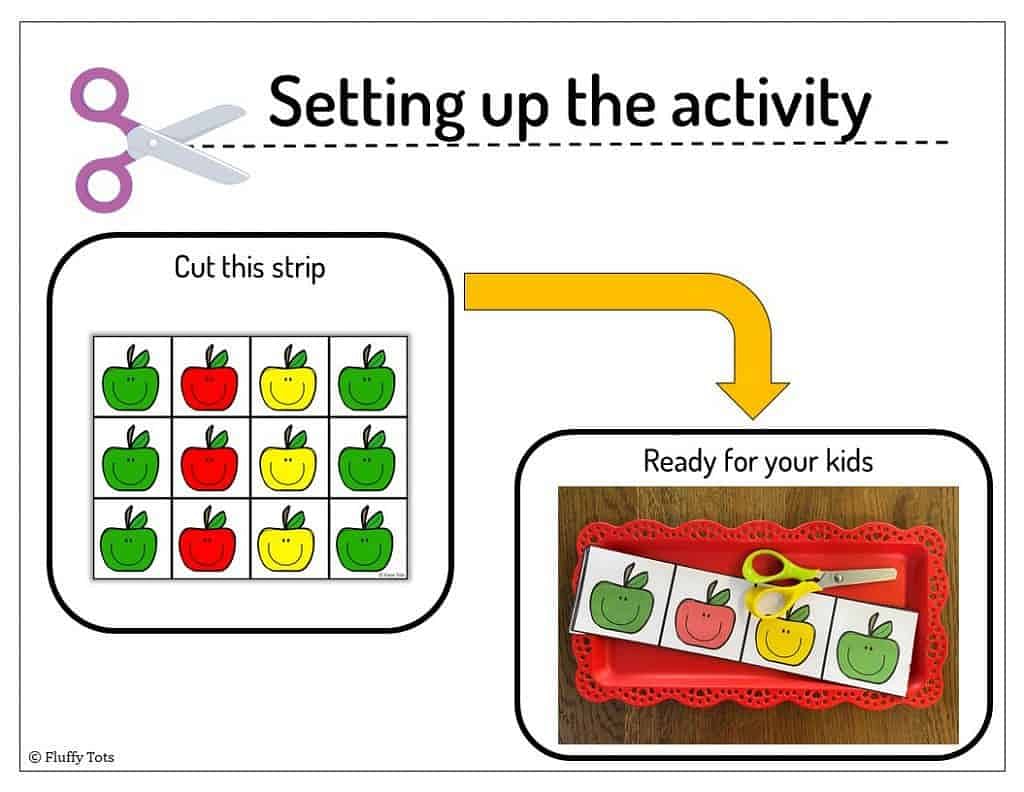 In one piece of paper, you will get 3 cutting strips for your toddler.
This is enough to last her about 10-15 minutes, depending on how long it took for her to cut one line.
How to Teach Your Toddler Cutting Using Cutting Strips
Tell them that they need to cut the thick line so that we can separate the Apples.
You can either show them how to use the scissors or just let them find their way.
My 2-years old prefer to find on her own about how best to hold the scissors.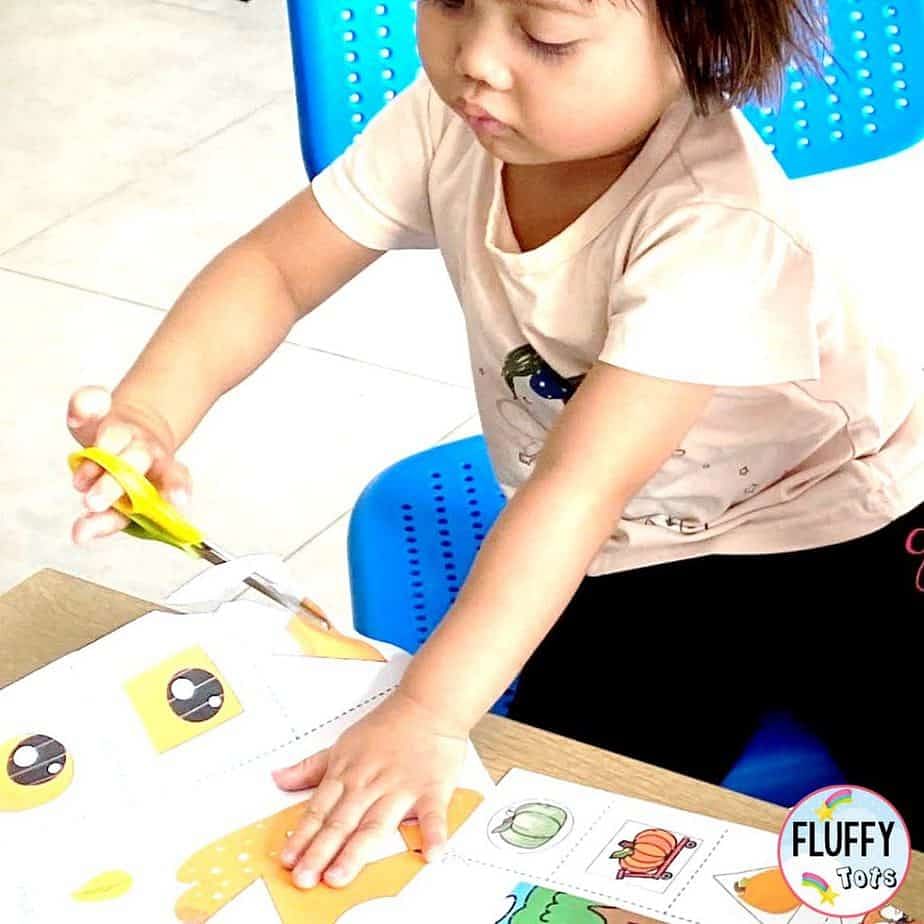 I did try to draw a smiley on her thumb. But she refused to follow.
Well, that's okay as long as she's safe with the scissors.
Once they have successfully cut the cutting strips, cheer them!
Little kids love to be cheered on.
Are you ready for some fun cutting activities with your toddler?
Download Your Apple Cutting Strips
Be sure to grab your freebie by subcribing below
More Apple Cutting Strips
To help your little ones practice scissors cutting with more adorable cutting strips, be sure to grab our complete pack of Apple Cutting Practice below.