70+ Pages Fun Snowman Letter Tracing Worksheets
Whether it is for snow day activities or simply Winter theme activities, Snowman-theme printables are always a favorite.
If you're looking for easy and no-prep Snowman theme activity, this Snowman tracing letters worksheet packet is the perfect fit for you.
Just print the pages and your kids will be having so much fun tracing all the uppercase and lowercase letters, along with some beginning sounds pictures.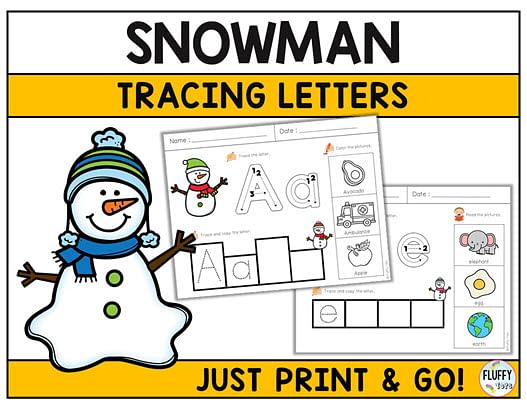 How to Use?
Briefly, your kids will get to trace the large letters with guided arrows. The arrows are numbered; with first, follow the number 1. Next, follow the number 2 and so on.
Then, have your kids trace the large letter on the box.
Finally, copy the letters into the empty boxes.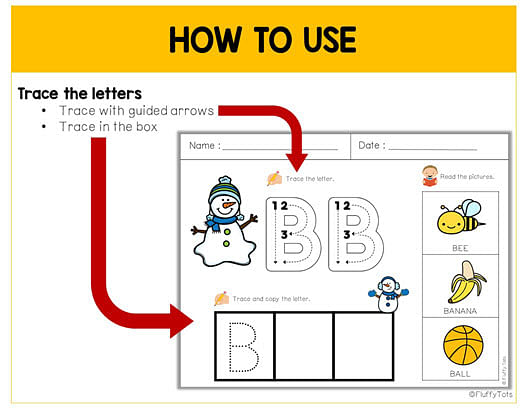 Each page has a Snowman to accompany your little learners with the tracing activities.
Little kids, like toddlers and preschoolers, still need some space to practice their writing skills, hence tracing large letters.
Let me walk you through what's included in this fun packet.
3 Sets of Letter Tracing Activities
This packet includes:
Tracing only uppercase letters on one page,
Tracing only lowercase letters on one page, and
Tracing both uppercase and lowercase letters on one page
I purposely do this step-by-step tracing process, because little learners need to focus on one topic at a time.
If it's uppercase letter month, let's just focus on uppercase letters all month long; and vice versa.
Start with Uppercase Letters
I'd recommend that you start with tracing the uppercase letters.
Why?
Because uppercase letters are made up of easy straight lines.
For example, the letter A and the letter I are made up of easy-to-trace horizontal and vertical lines.
Of course there are some curved uppercase letters such as the letter "C" and "G"; but majority of uppercas letters are straightforward and easy to follow.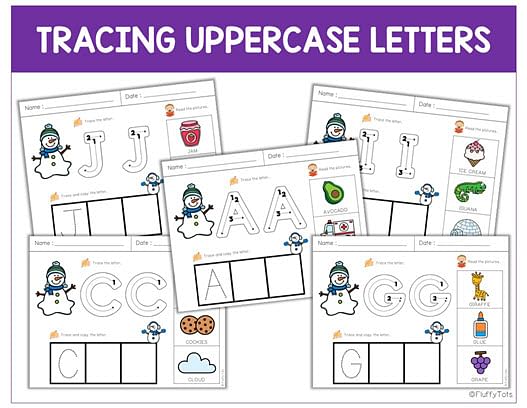 Next, move to lowercase letters
Okay, lowercase letters are quite tricky for little hands.
One way to do this is by having you cheer them on to trace slowly so that they trace in the lines; and they got the letter formation right.
And that's also why I include some pictures along with each pages.
This is to make things more cheerful and joyful so that your little munchkins won't feel demotivated.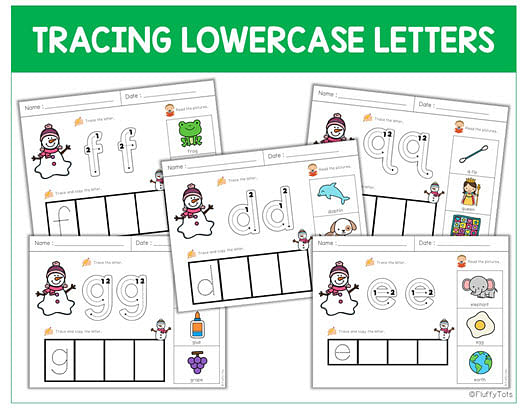 Finally, trace both uppercase and lowercase letters
This is when you start to introduce the letter pairs.
I used to refer the pair as mom-and-baby letters; the uppercase letters are the mommies and the lowercase letters are its babies.
There are also black and white pictures to help your kids relate the pictures with the letters' sounds.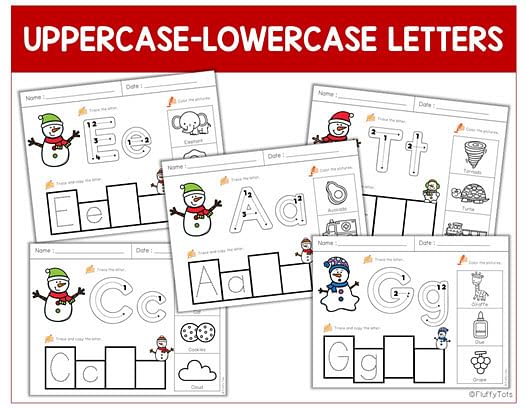 These different activities are to help your little ones learn their letters one at a time; for example, only focus on uppercase letters for a while.
How to Use the Pictures On Each Page?
There are also pictures included on every page.
These are beginning sounds pictures.
While your kids are tracing, have them 'read' the pictures.
For example, "b" is for bee. "b" is for ball.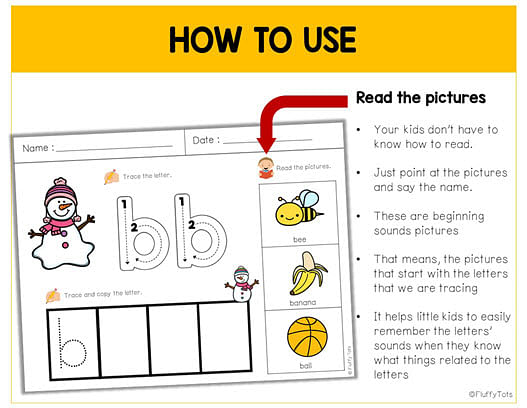 "Can you hear what the sound is? It sounds like bbbb, right?"
"The letter "b" has the sound "bbbbb", lets make the sound together."
These pictures will also help your kids better remember what every letter sounds like. Kids can quickly memorize when there are visuals like pictures included, don't you think so?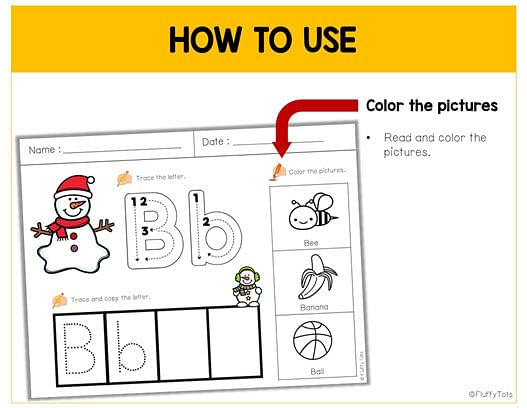 Now, it's time for fun Snowman Letter Tracing!
Shop Your Snowman Letter Tracing
Be sure to shop your exciting Snowman Tracing Letter pack here and print them right away.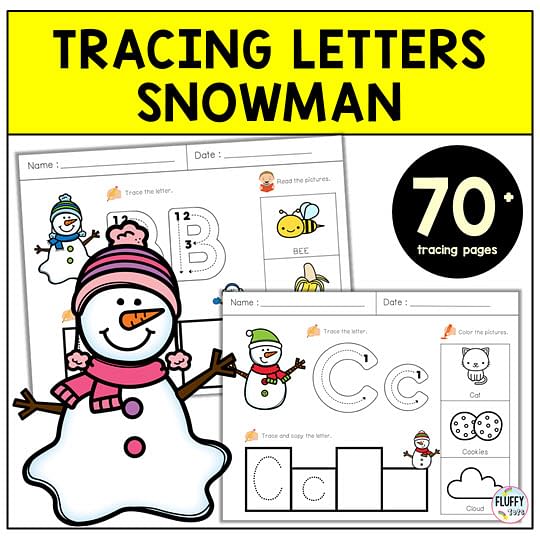 Have fun!
More Snowman Printables Activities
For more Snowman printable activities, check out these blogposts:
More Tracing Letters Activities
For more themed tracing letters activities, keep reading these blogposts: