100+ pages of Arctic Animals Activities to Ease Your Winter Lesson Plan
Of all the Polar Animals we've met, the kids love Penguin the most.
Wait a second; I think they prefer the narwhal. Or the walrus?
Never mind, it's all of the Polar Arctic Animals because all of them are super cute.
We once went to an animal shelter and were amazed at how big a Polar Bear is, like gigantic big.
And when it swims, WHOA! It's as if you put a Polar Bear in a swimming pool; the whole water would splash out.
If you're planning for fine motor centers, this Polar Arctic Animals activity packet is perfect for you.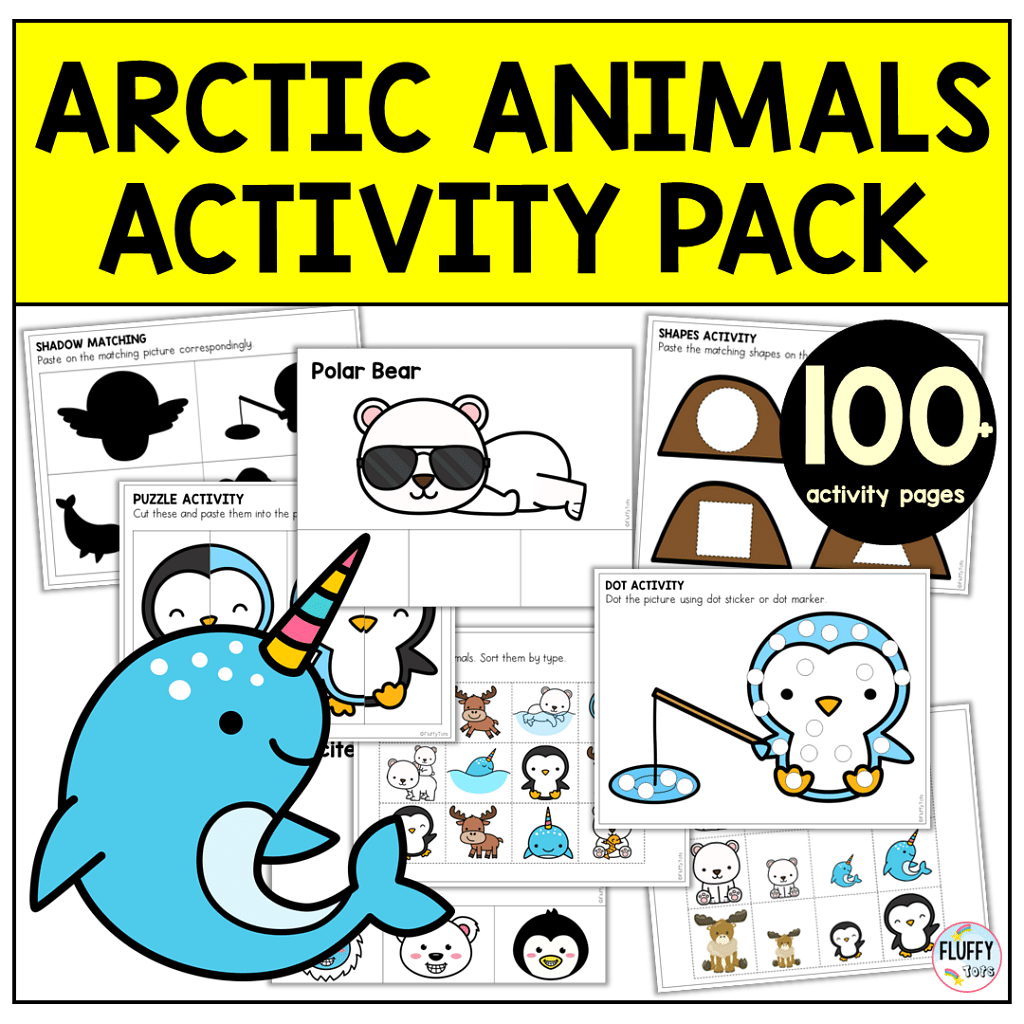 Let me share some sneak peek at the activities.
#1: Sort by Size
Let's sort the polar arctic animals by size.
The columns have hints, which are for the big items and which is for the small items.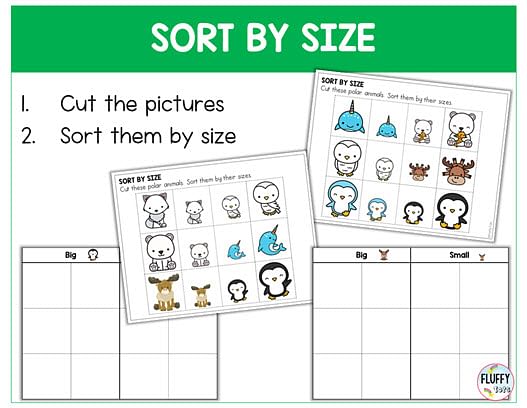 All of these sorting activities will get your kids to practice their scissors-cutting skills, pasting skills (eye-hand coordination), and sorting skills.
But if you're yet to allow your kids to use the scissors, you can pre-cut for them.
Your kids gonna love it.
#2: Sort by Emotions
Also great for Social Emotional Learning; let's have fun learning the emotion words.
Your kids will love to sort all the penguins & yetis to the corresponding Polar Bear emotion mat.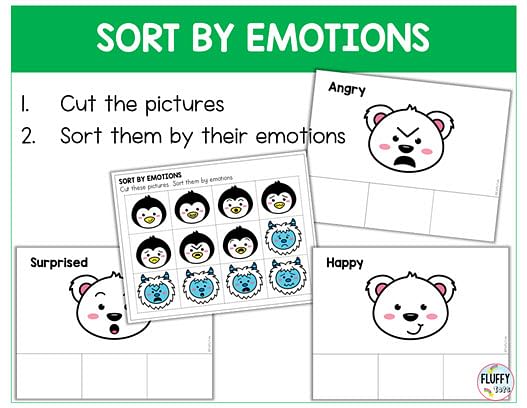 #3: Sort by Color
Let's sort the polar arctic animals correspondingly.
Look at what's the color of the paint on the sorting mat, then sort the animals accordingly.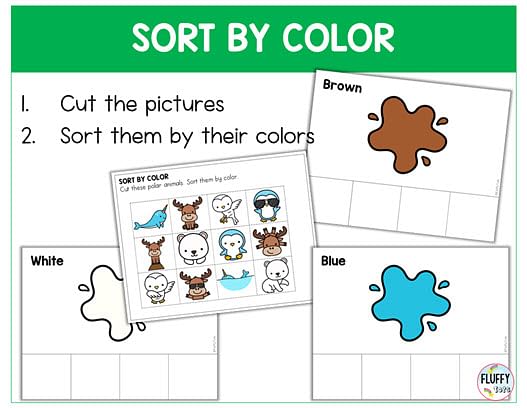 #4: Sort by Types
It's fun to sort the animals by their types. There are moose, narwhals, polar bears and penguins.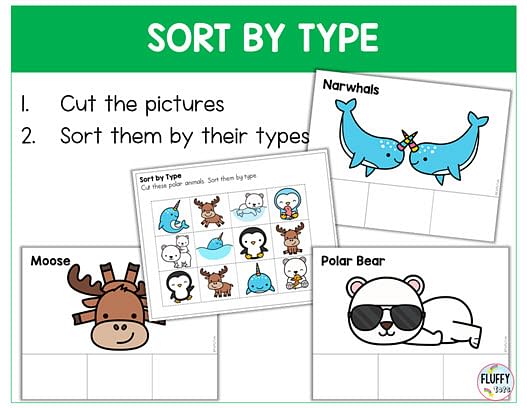 #5: Shape Tracing
Did you know that shapes are among the first introduction to ABC letters for young learners?
In this Polar Arctic Animals unit, your kids will get to trace some shapes and do some shape matching.
Let's trace some shapes with the adorable animals.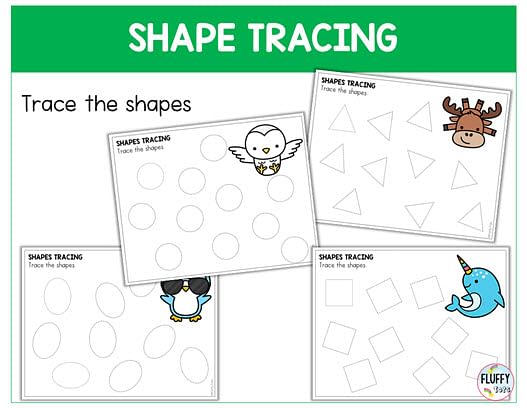 Fun Tips: You can draw fun faces in the shapes too! Or color in the shapes.
#6: Shape Matching
Let's cut the shapes and paste them accordingly.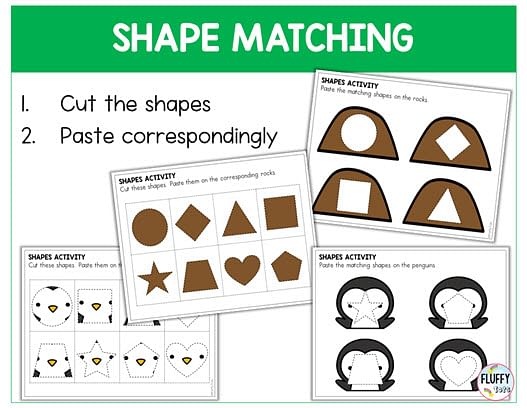 Cutting & Matching Activities
My toddler loves this part of the activity! And she's one of the reasons why I created this resource.
If your kids are practicing their scissor-cutting and pasting skills, these activities are the best for them.
It's simple yet perfect for fine motor practice.
#7: Picture Matching
This is perfect for young toddlers. Just cut and find the matching pictures.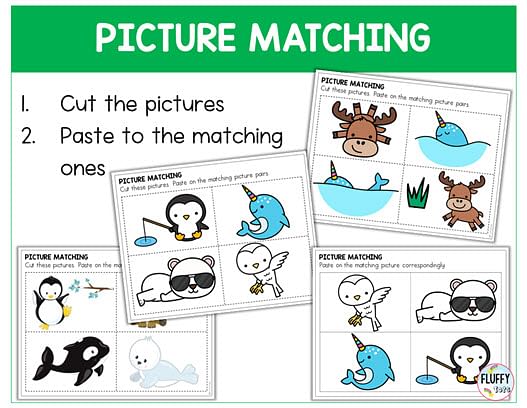 #8: Shadow Matching
Uh-oh, can you guess which picture belongs to which shadows?
I thought this was hard for my 3 years old, but she proves that she loves shadow matching to bits!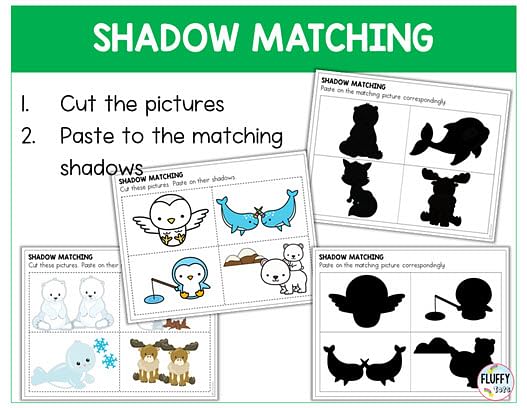 #9: Cutting Pages
There are some fun penguins to cut.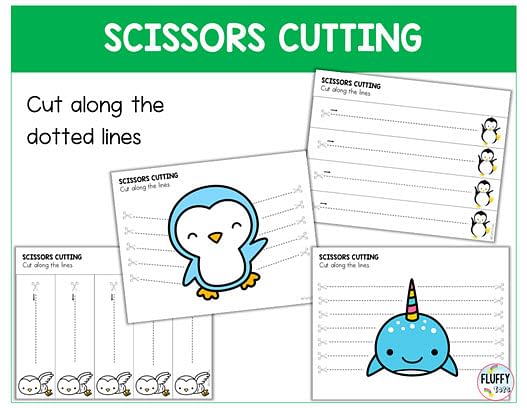 Ready for a fun Arctic Animals activities?
Shop Your Polar Arctic Animals Activity Pack
Grab your scissors and glue and shop the Arctic Animals Printables Activity Pack for your kids here.