60+ Fun Pages Pumpkin Printables to Make Tracing Fun for Your Kids
Are you looking for a fun and easy-to-use Pumpkin printables activity?
This Pumpkin Tracing printable is perfect for you.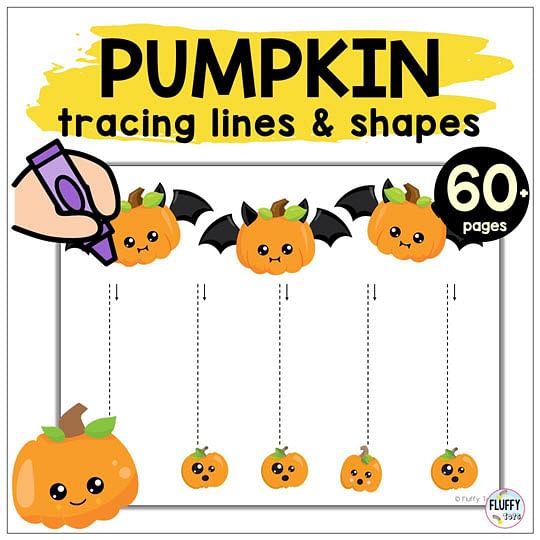 This pack is perfect for your toddler or preschool kids who are just learning to draw along a line.
The Tracing Pages in this Pumpkin Printables
Little kids need something fun to motivate them to keep on practicing.
The pumpkins in this tracing printable pack are perfect for you; they have pumpkins and Fall things that will excite your kids to do their tracing practice.
Let me share some of the tracing pages included.
Tracing Set #1: Tracing the Lines with the Pumpkins
There are many lines included in this packet.
Among them are tracing horizontal lines, vertical lines, and castle lines.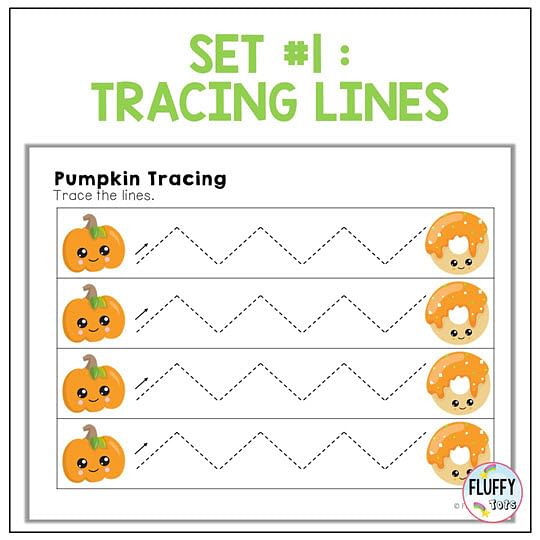 Your kids are going to love practicing tracing fun & adorable pumpkins!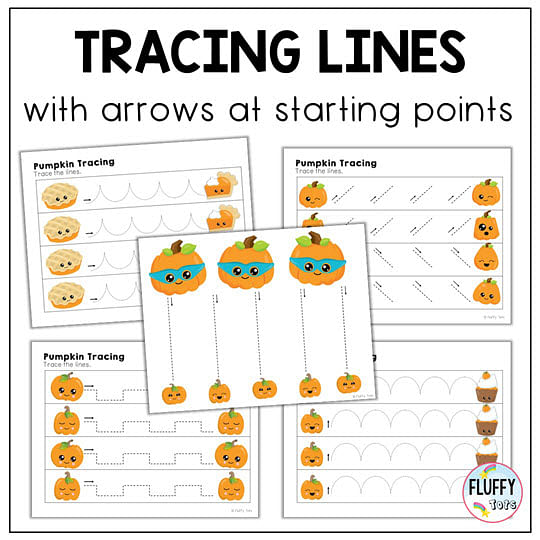 Tracing wave lines made fun when they're helping the pumpkins to hop!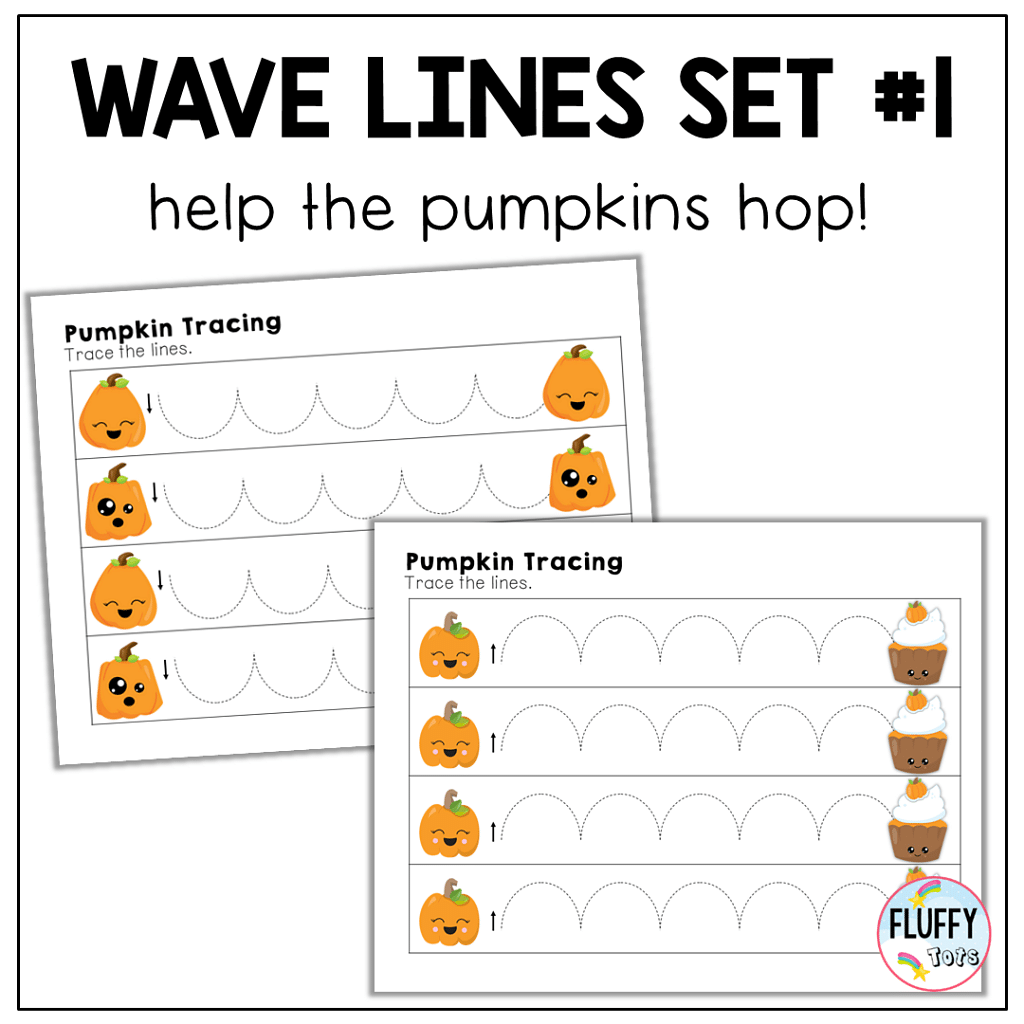 Tracing Set #2: Tracing in the Pumpkins
Let the fun continue with tracing the lines in the pumpkins.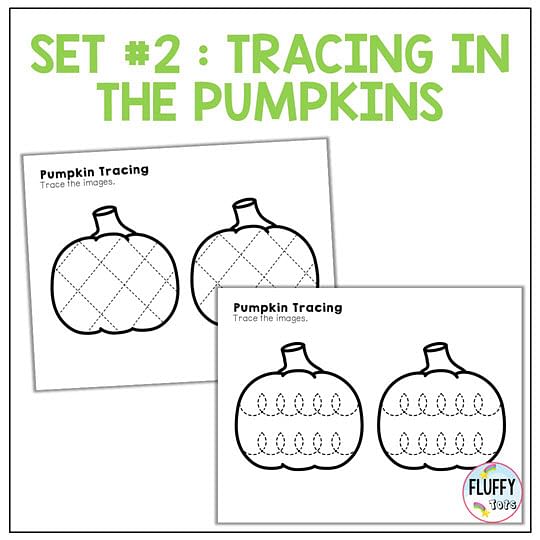 To make the pumpkins more lively, trace each line with different colors, and then color the pumpkins!
Tracing Set #3: Tracing Shapes with the Pumpkins
Practicing tracing shapes made fun with friendly pumpkins!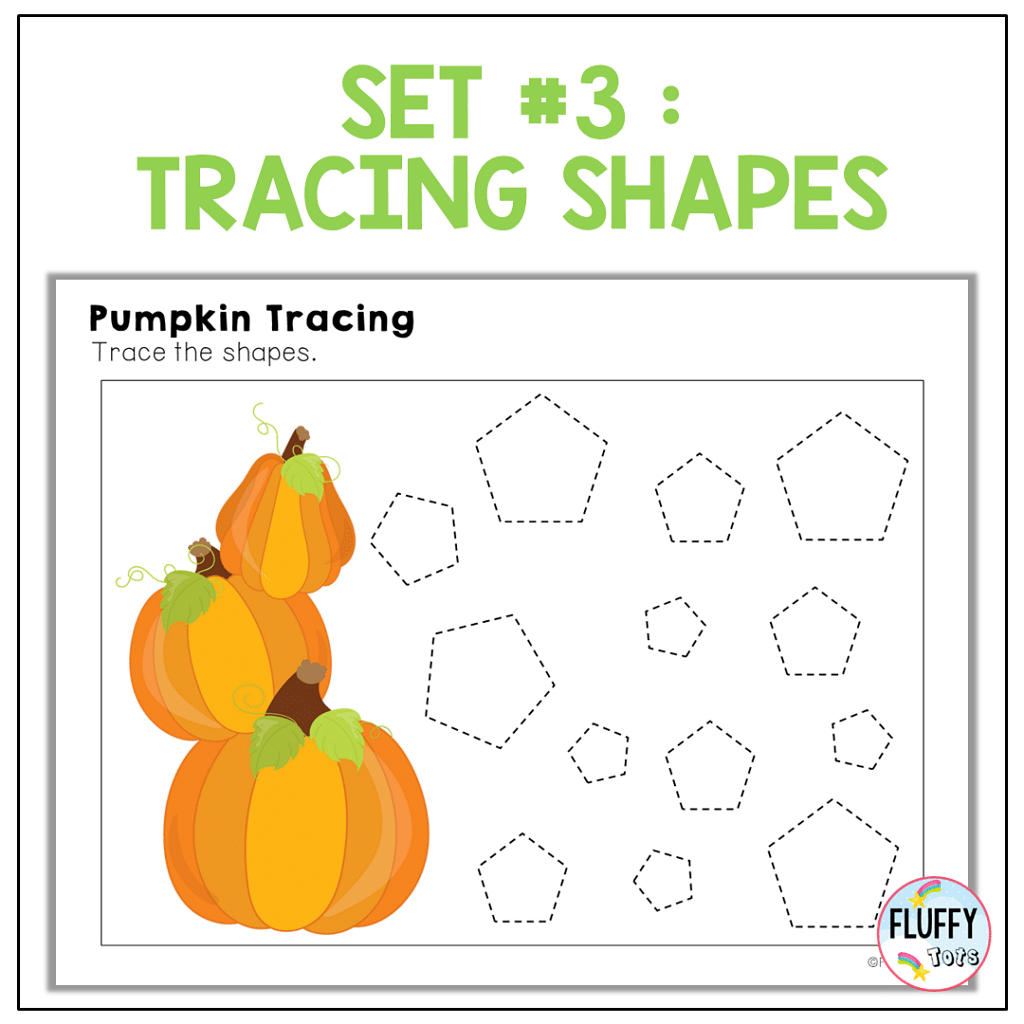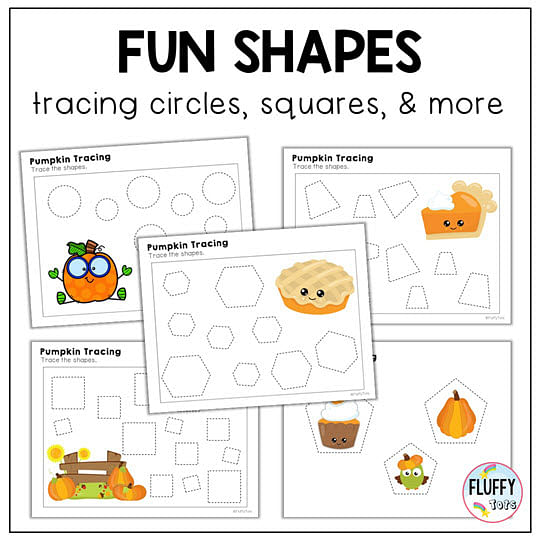 Tracing Set #3: Tracing Numbers
This activity is perfect for helping your kid review counting to 10.
Have them count the pumpkins and trace the numbers.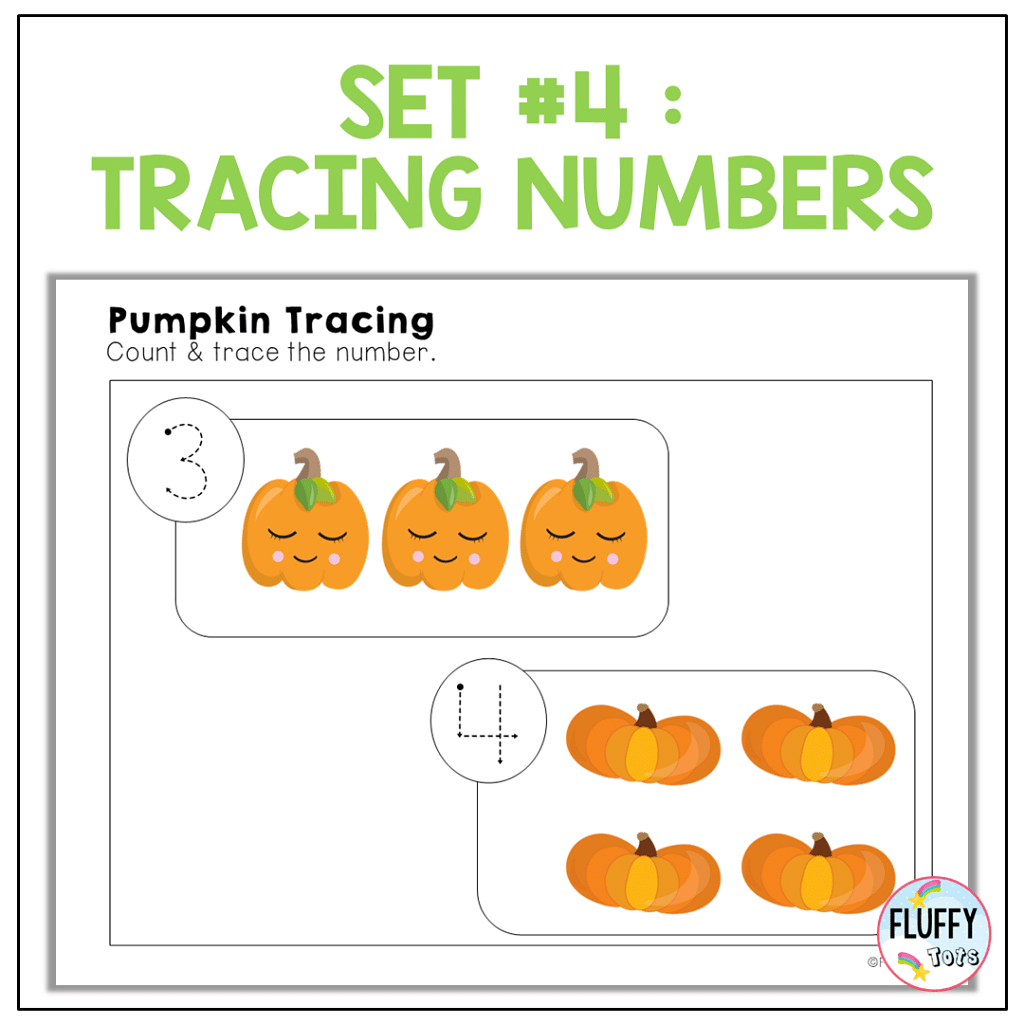 There's also counting in 10-frames and tracing the numbers.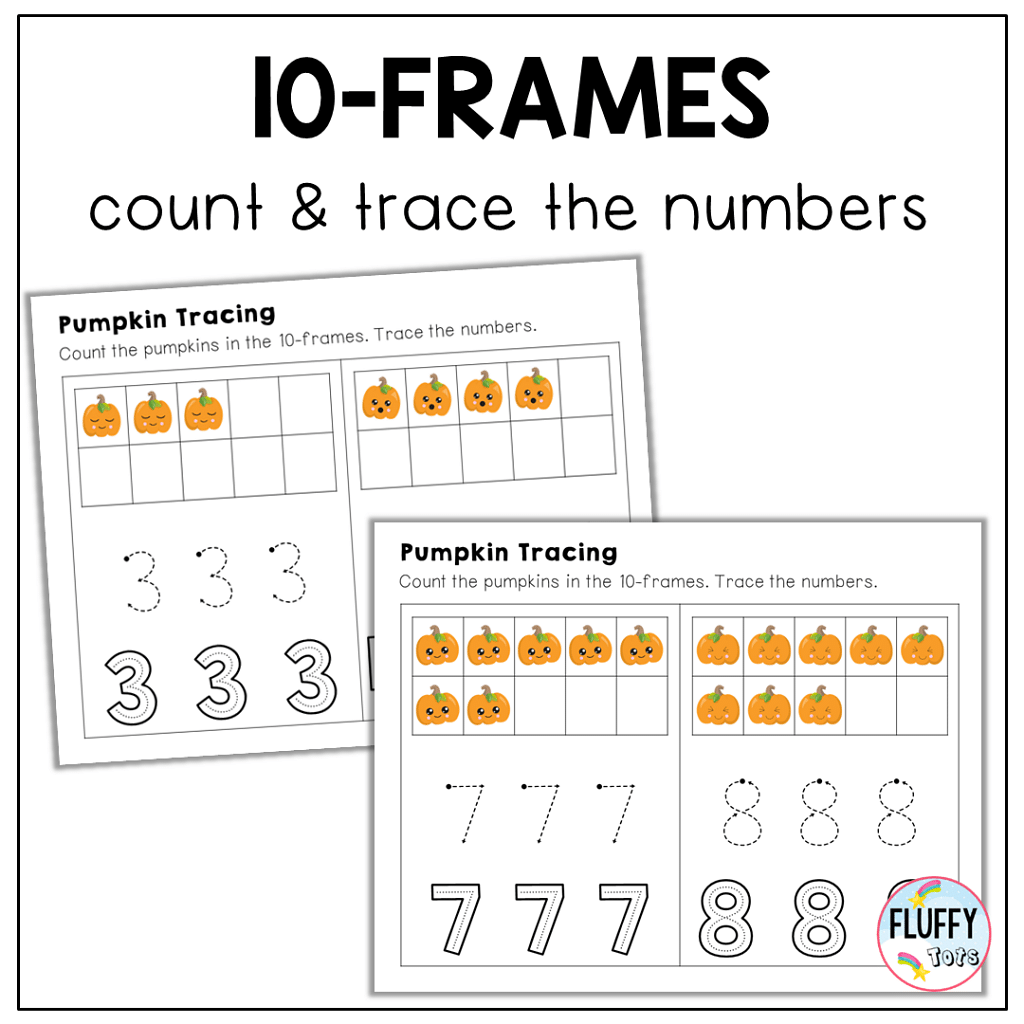 Ready for fun Pumpkin activities?
Shop Pumpkin Tracing Packet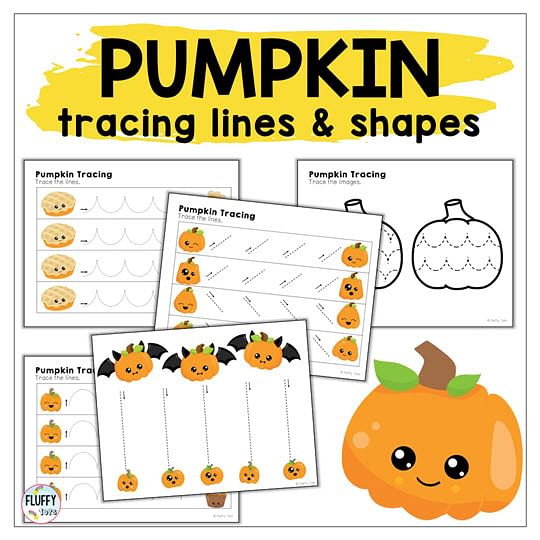 f