How to Make Tracing Fun for Toddler and Preschool Kids with Pumpkins
In this post you'll learn a simple and easy way for your kids to have fun while practicing tracing letters A-Z.
Like many moms who are concerned with their kid's handwriting, I started to search for Letter tracing pages for my kids to practice on.
I did that same practice during my early years. Though it's boring, the repetition works.
But not for my kids.
They find the tracing activities mundane, and as soon as I pulled out the second copy of the tracing pages, they'd yawn.
As a mom, I know they're not interested to continue. Of course, I can force them to complete the task.
But deep inside, I wanted to see my little ones having fun doing what seemed daunting to them.
Ding!
An idea came.
How to Make Tracing Fun?
What about…
Sprinkling some fun into the tracing practice?
I'm thinking that I'd add some adorable pictures that move along the lines.
For example, we'd draw our own tracing page on a blank paper. Let's say we'll draw one girl is going to a park.
So you'd draw a girl at one side and a park at one side, then draw tracing lines from the girl to the park.
But if you want to save your time, this Pumpkin tracing packet will help you big time. (perfect for your Pumpkin, Fall & Halloween activities)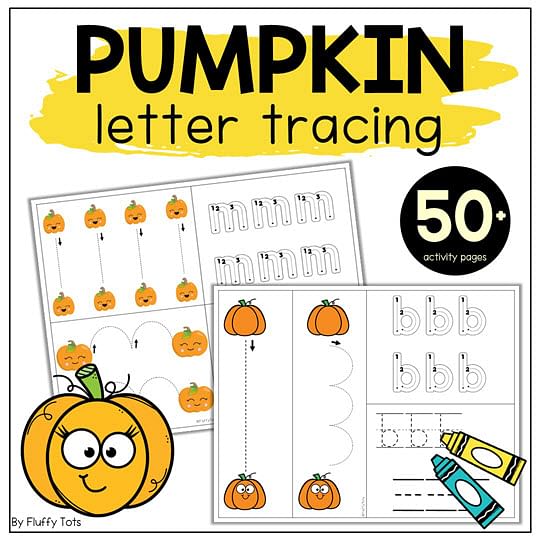 Done-for-You Tracing Pages with Pumpkin
Let's take a peek.
There are 2 tracing parts on one page.
The first part is to trace the basic lines that make up that specific letters.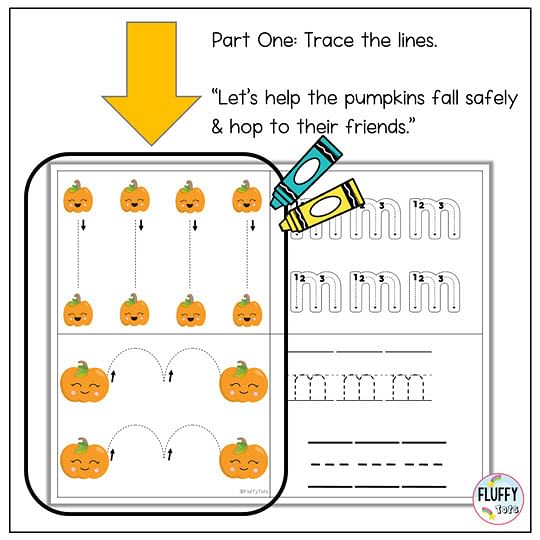 These tracing lines have cute little pumpkins at each of its ends.
You can prompt by saying, let's help the pumpkin hops to the end.
The second part is tracing the letters.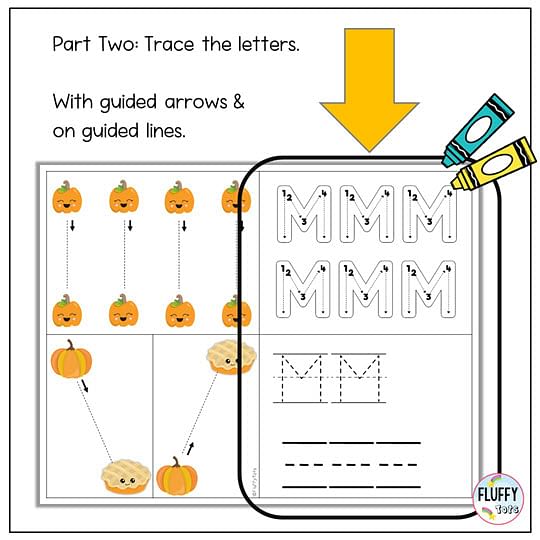 Once your child is done with tracing the basic lines, have them trace the letters.
To add more fun, let them draw their a mini pumpkins at the letters.
Let's recap to our initial question : So, how to make tracing fun?
Just add adorable pictures, it'd make such a huge difference.
Your kids will be more excited and looking forward to tracing letter activities more than ever before.
It's time to have fun with your Pumpkin Letter Tracing.
Shop Your Pumpkin Tracing packet