Halloween Count and Clip Cards : FREE 12 Clip Cards
One of the surest ways to attract kids to learn something new is by introducing bright images and fun activities.
Our Halloween Count and Clip Cards guarantee both!
I am so excited to share with you our latest printables with Halloween themed.
Hop on and let me share with you a bit about this fun printable.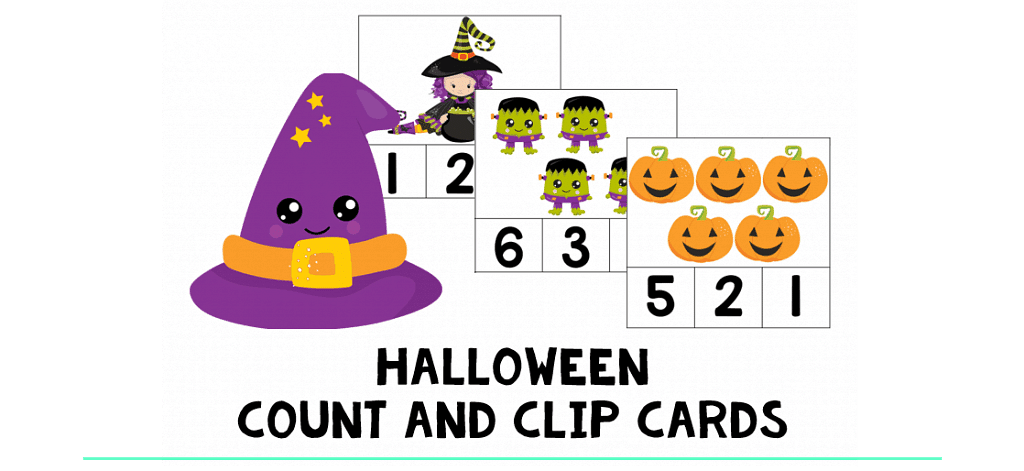 How to Use the Halloween Count and Clip Cards
First, count the Halloween features together. Count one, two, three, four, five; together.
Counting together is important for us so that the kids won't jumble up the number words.
After counting, let your kids choose the number and clip it using a clothespin.
For beginners, usually, I would show the numbers.
Ready for fun Halloween Count and Clip activity?
Subscribe to Download
Subscribe below to download your free Halloween Count and Clip Cards.
Have fun!
Shop More Halloween Count & Clip Cards