Fish In The Ocean Count and Clip Cards : FREE 20 Easy Prep Clip Cards
Do your kids love fish? This Fish in The Ocean Count and Clip Cards definitely would be perfect for them.
Fish never fails to fascinate little minds. My children love to see them swimming and give them fish foods.
It would excite them just to be able to spot fish in the pond or in the river or Oh my, you are considered lucky if you are able to spot any fish out in the ocean!
There are so many things that we can learn by using fish as a subject.
So today, I would love to share with you our Fish in The Ocean Count and Clip Cards.
PS: Check out here for more FREE Count & Clip Cards (opens in new tab)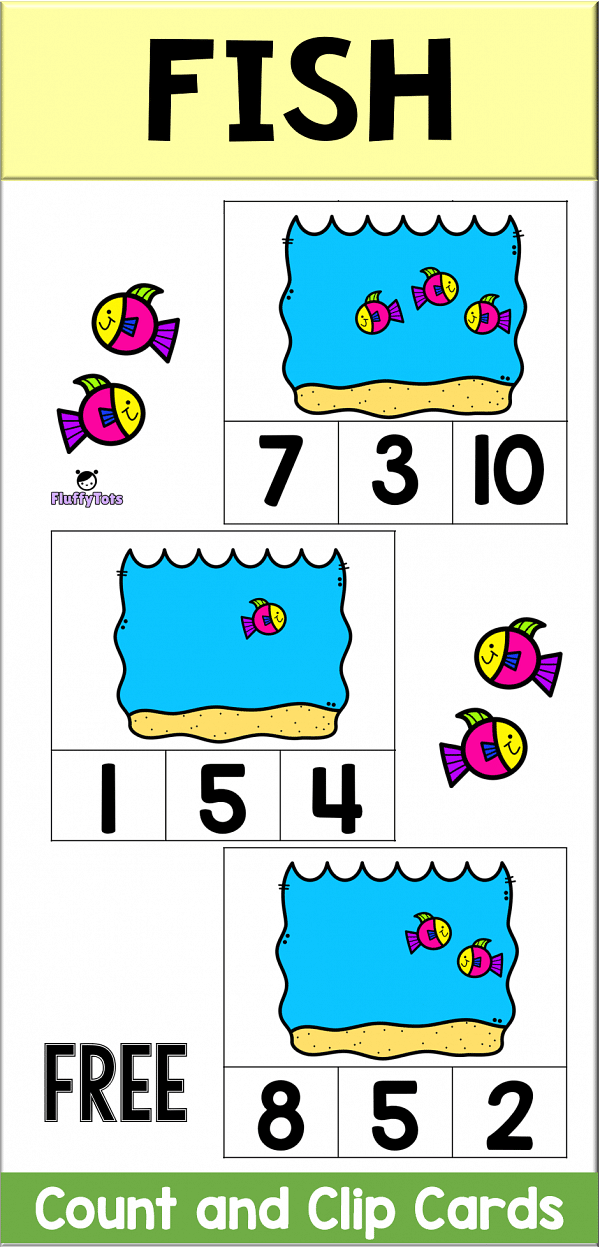 Fish in The Ocean Count and Clip Cards
This printables feature fish swimming in the ocean.
There are ocean with just 1 fish, ocean with 2 fish, all the way to ocean with 9 and 10 fish.
Or you can also call them 'Fish in the Aquarium'
Prepping the Activity
This is a low prep activity, or if you don't have that much time to prep, you can just print the printables and give it a go!
But first, let me share with you about the preparation part.
To prepare for this activity, you would need to follow these simple 3 steps :
First, print this freebie.
Then, laminate it for durability.
Next, cut each cards. I usually prefer using paper cutter to cut them.
Now, you are ready to go!
Very easy prep right?
Now, how to use this Fish in The Ocean Count and Clip Cards?
Playing with Fish in The Ocean Count and Clip Cards
First, pull out your clothespin supply. They are much needed in this activity.
Ok, are you ready?
Now, invite your kids to count all the fish in the water.
Then, let them clip on the corresponding numbers.
Oh they will love this!
Clipping those clip cards also helps to develop the kids' fine motor skills.
They might find this activity fun, but actually they are really doing lots of learning here.

Or Just Print and Play
I mentioned to you previously that you can just print this printables and there you go, your kids can play right from the printing.
How is that so?
Well, since you won't cut the clip cards, consider using math counters for this activity.
Count and Cover
That's it!
If you just want to print it without doing any prep work, then your kids are set for some 'Count and Cover' play!
Now, grab any math counters available. It can be anything. For instance :
Clear counter, or
Pom poms, or
Bear counter, or
Unifix Cubes, or
Dot stickers, or
Do-a-dot marker
Oh there are a lot of things that can be turned into math counters!
Ok, are you ready?
Now, hand the fun printables to your kids.
Then let them count all the fish in the ocean.
Don't miss one fish out!
You can help them pointing to each fish while they are doing the counting. Those fish might look a bit small.
Now, here is where 'Count and Cover' takes place.
Once your kids done with the counting; instead of them using the clothespin to clip, let your kids use any one of your math counters to cover the corresponding numbers.
My kids prefer to color those numbers. Well, they love to color everything.
So if your kids is in coloring mood, you might as well get those colorful crayons ready for them!
Get The FREE Download
Ready to play?
Wait no more! Grab your FREE printables by clicking on the download button below. Have fun!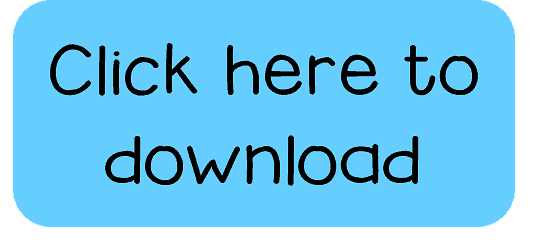 Shop MORE Ocean Animals Activities
Looking for non-screen and ready-to-go Ocean Animals activities?
Check out our Ocean Animals BUNDLE here!