Cute 26 Ocean Animals Letter Matching Puzzle for Preschool
Trips to the aquarium always excite my kids. This is where they got to see a lot of amazing fish and sea animals.
P.s : You may scroll to the bottom of this post to download your free Ocean Animals Letter Matching
Not only that, but aquariums usually also held fun animals shows; the most exciting part is when the kids are allowed to touch starfish, rays and even feel the octopus' suction tentacles!
If your kids are learning about ocean animals or having a field trip to aquariums, this Ocean Animals Letter Matching pack would be great for them.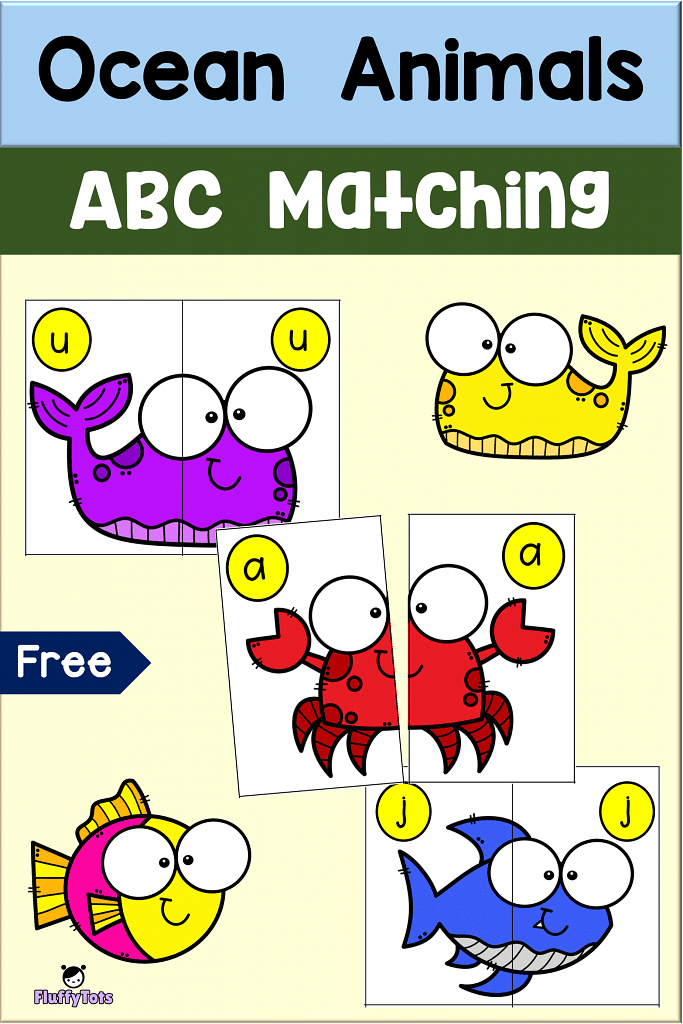 What's this Printable About?
This printable pack is about letter matching and letter recognition activities with Ocean Animals theme.
This activity is perfect for your beginners who are just starting to recognize their ABC letters.
This post contains affiliate links for your convenience.
How to Prepare for this Activity?
Since this is a puzzle activity, it'd need a bit of preparation on your part before you hand them to your little ones.
Step 1, download this freebie at the end of this post.
Step 2, print the printable pages (you may use this printer)
Step 3, cut the puzzles to separate them (I prefer to use the paper cutter to save time)
Step 4, scramble the puzzles.
Step 5, finally let your kids piece the puzzles together.
Tips: If you wish to re-use this activity, you might want to laminate the printable pages before cutting them into puzzles.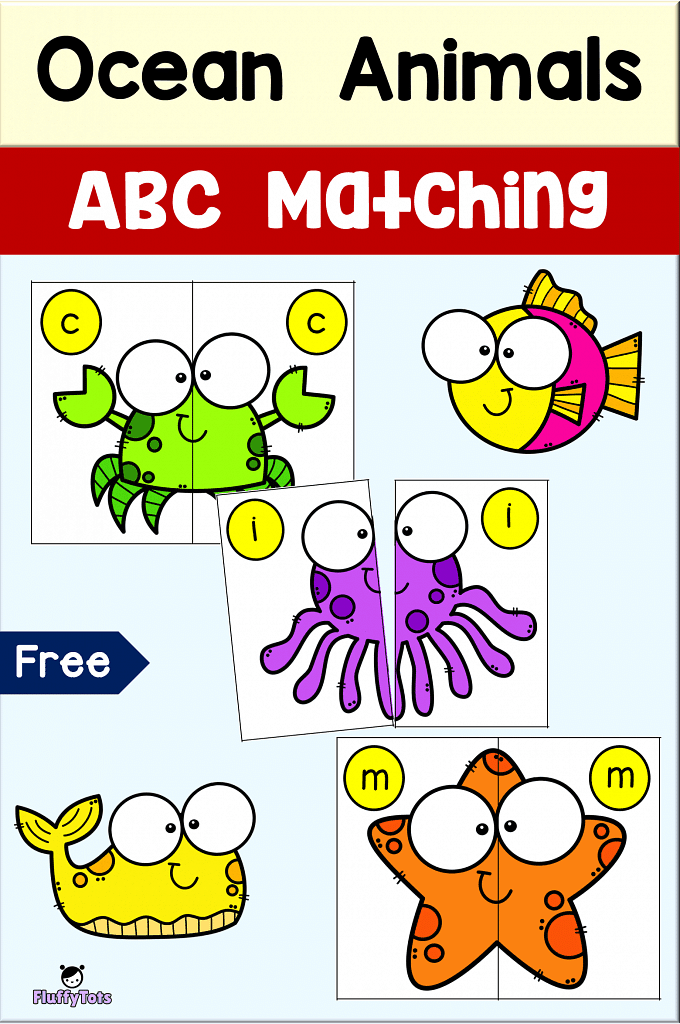 How to Use this Ocean Animals Letter Matching
There are two ways to use this printable activity.
First option, if your kids aren't yet able to differentiate the ABC letters (usually with toddlers); have them piece together the puzzle by looking at the Ocean Animals picture.
Second option, for the letter recognition activity, have your kids find the matching letters to complete the 2-pieces Ocean Animals puzzle.
Bit-by-Bit to Avoid Overwhelming
If your kids are a bit overwhelmed with too many puzzles at a time, you might want to let them do only 3-5 sets of puzzles at a time.
Let them find the rhythm.
If your kids are already fluent in completing puzzles, then you can hand them all 26 puzzles to be completed.
Be sure to download your FREE mini Ocean Animals ABC Matching here.
Have fun!
Shop More Ocean Animals Letter Matching
Looking for more Ocean Animals Letter Puzzles?
You're gonna love this Ocean Animals packet. It includes matching uppercase to uppercase, lowercase to uppercase letters, and uppercase to lowercase letters.