8 Adorable Flower Printable Puzzles for Kids
Puzzle activities are currently trending among my kids this week. They love doing different sets of puzzles and keep asking for more!
So today I add another puzzle set to our growing list of preschool printables, the Flower Printable Puzzles; you can use this for your toddler and preschool kids.
Oh, the girls would love this because, well, girls feel like a princess when they got to hold flowers.
About the Flowers Printable Puzzles for Kids
This puzzle worksheets pack includes 8 different flowers.
There are pink flowers, blue flowers, yellow flowers, and more!
All of those flowers are smiling! Let's get the mood kick in!
Each set of puzzles printable cut out has 2 puzzle pieces for one image.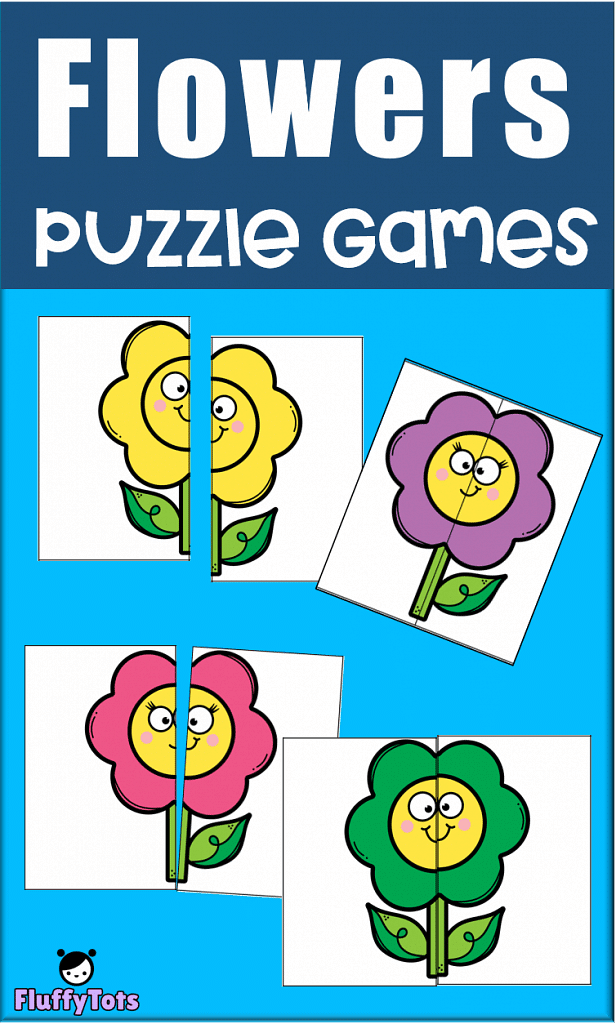 How to Use the Flower Printable Puzzles for Kids
First, show your little kids how to piece the puzzles together.
They need to find the matching colors, then only they can complete the flowers puzzle.
Help them with the first color.
Once they understand, they will be doing all the puzzles by themselves.
Once they find all the puzzle pieces, you can let them paste the completed pairs onto paper.
You can also make a flower picture frame with paper to make it even more fun!
Be sure to click here to download your free Flower Printable Puzzles.
Have fun!