Exciting 50 Pages Summer Dot Printable Activities
Summer spells many fun things, and that includes beach balls, the sun, cactus, and more.
Summer is also one of the best times to help your kids with their fine motor skills, such as eye-hand coordination, finger grips, and more.
If you're looking for summer-themed dot printables, this Summer Dot packet is perfect for you.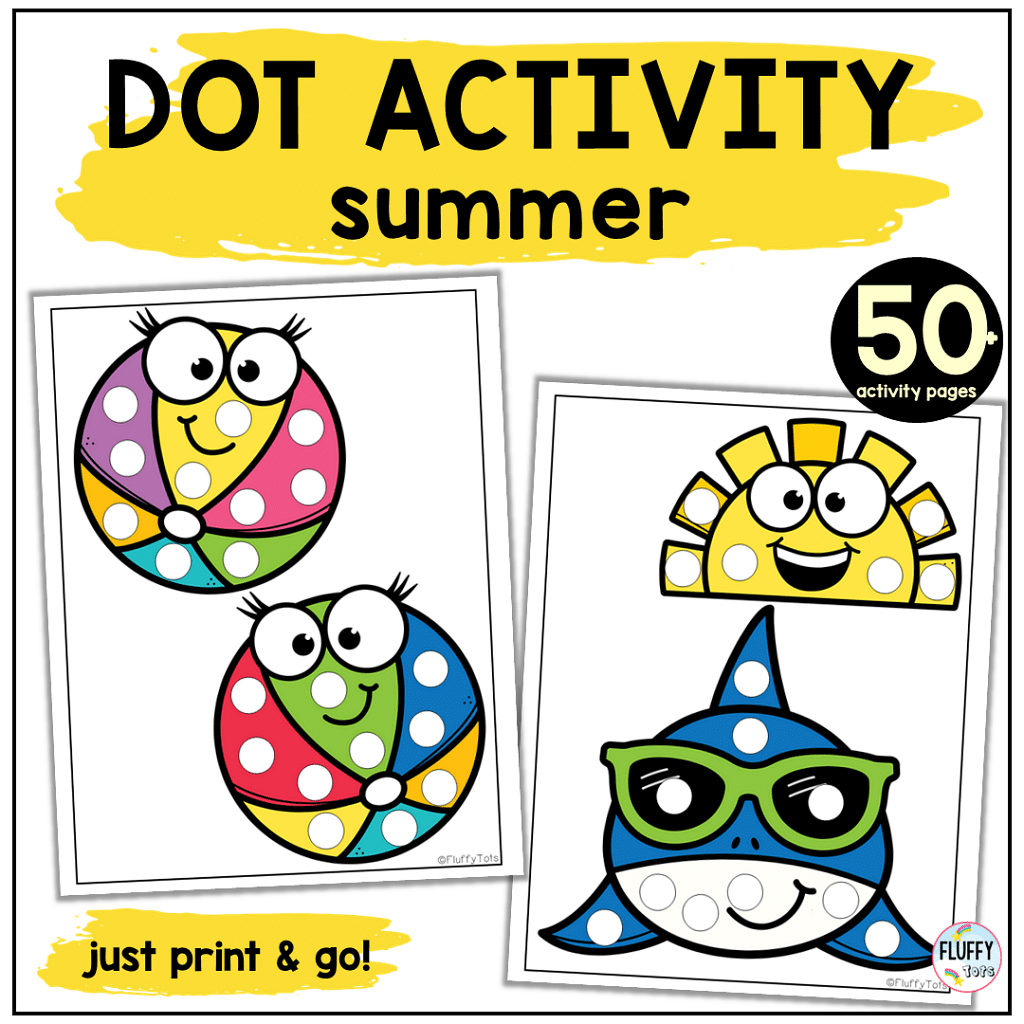 Jam-packed with smiling ice cream and popsicles, beach things, watermelon and more; your kids are going to have a blast.
How to use dot printable pages?
You can use this activity with dot marker, or bingo dauber – dot them on the dots.
You can also use the dot printable pages with dot stickers or just simply color in the dots.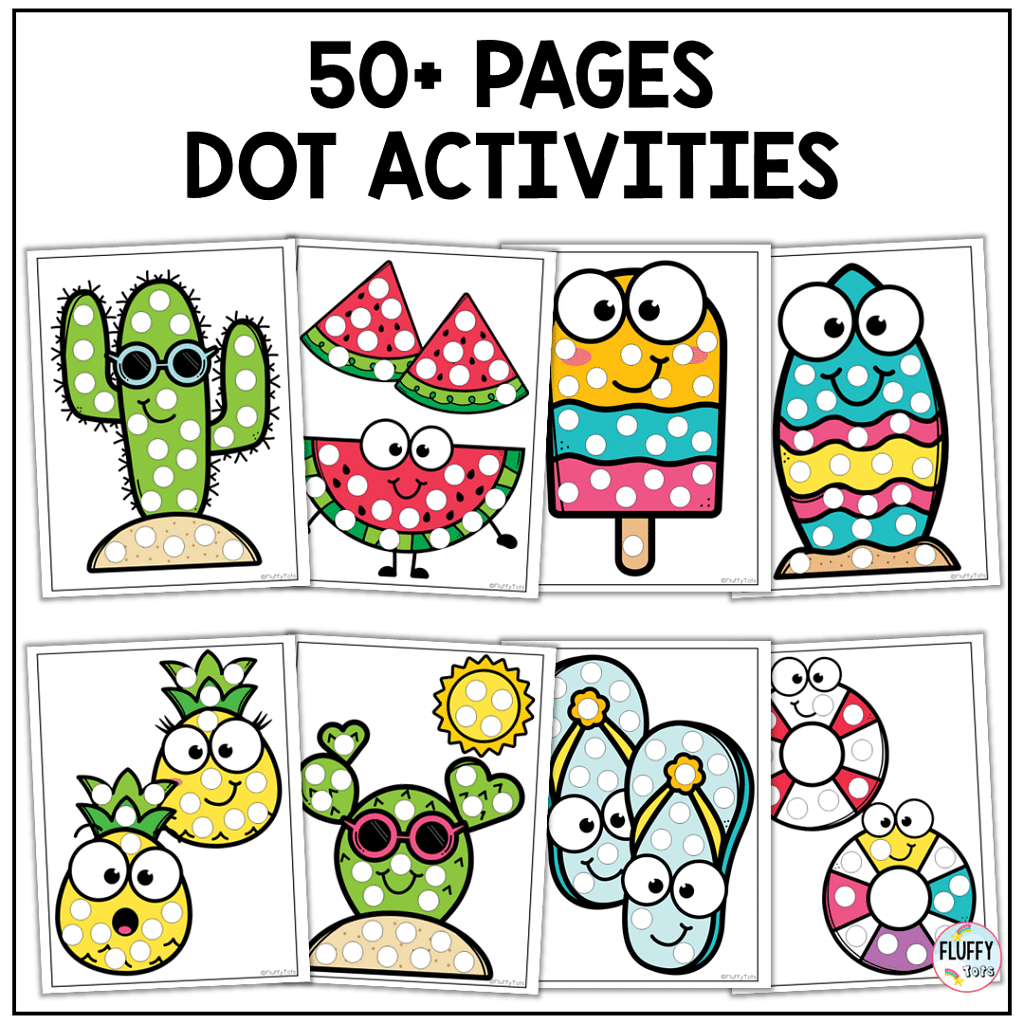 This activity is perfect for your toddler and preschool kids' fine motor skills and visual discrimination practice.
Ready for fun Summer Dot Printables?