5 Fun Ways to Use Classroom Monthly Calendar
Do you use monthly calendars for your homeschool or classroom?
I do, and my kids love it.
I'd stick it on the fridge, and they'll start jotting down their weekend class, birthday, and other things to look forward to.
It's a fun way to keep track of all the special events we're excited about for the month ahead.
But…
Every single month, I had to sit in front of my computer, creating a new calendar from scratch.
It took me about 5-10 minutes, but still… it's a hassle.
That's when I came up with a genius idea: why not make a whole year's worth of calendars in one go? That way, I can simply print out the calendar I need at the start of each month. It'd save me so much time and effort.
And tadaa, I have the calendars ready until December 2024!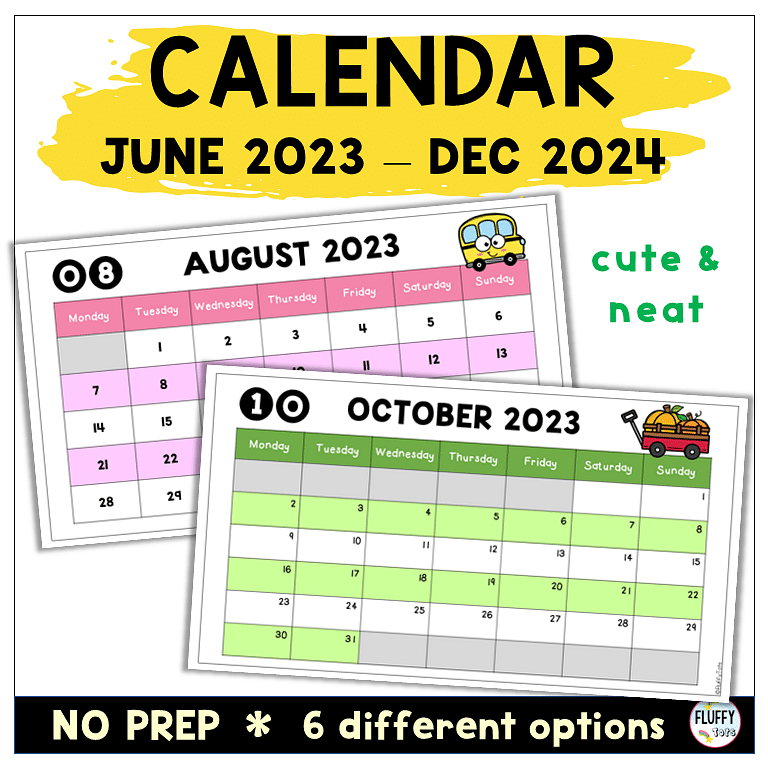 You can use my monthly calendars if you're looking for a simple and neat classroom monthly calendar, especially for your Back to School activities.
Calendars aren't just handy for our family; they're also fantastic for teaching the kids valuable skills.
5 more ways to use the classroom monthly calendar
Here are five awesome calendar activities for preschoolers:
#1: Days of the Week
Help your little ones learn the names of the days by reading the calendar together.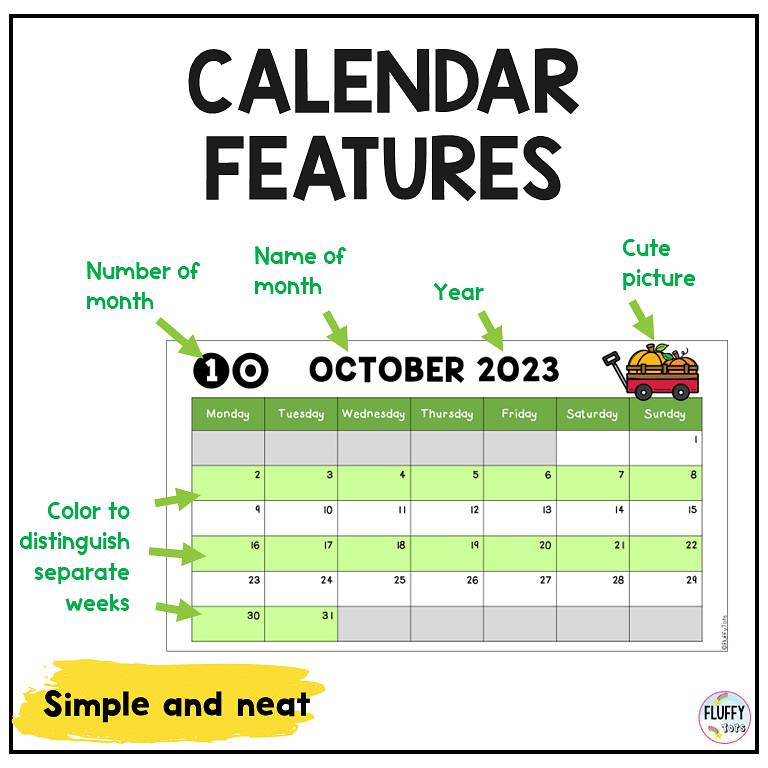 #2: Season Sort
Use a calendar to discuss the different seasons with your preschoolers.
#3: Counting Countdown
Choose a special event or activity that your preschoolers are excited about, like a field trip or a visit from a loved one.
Count down the days on the calendar together, crossing off each day as you get closer. It builds anticipation and helps them practice counting.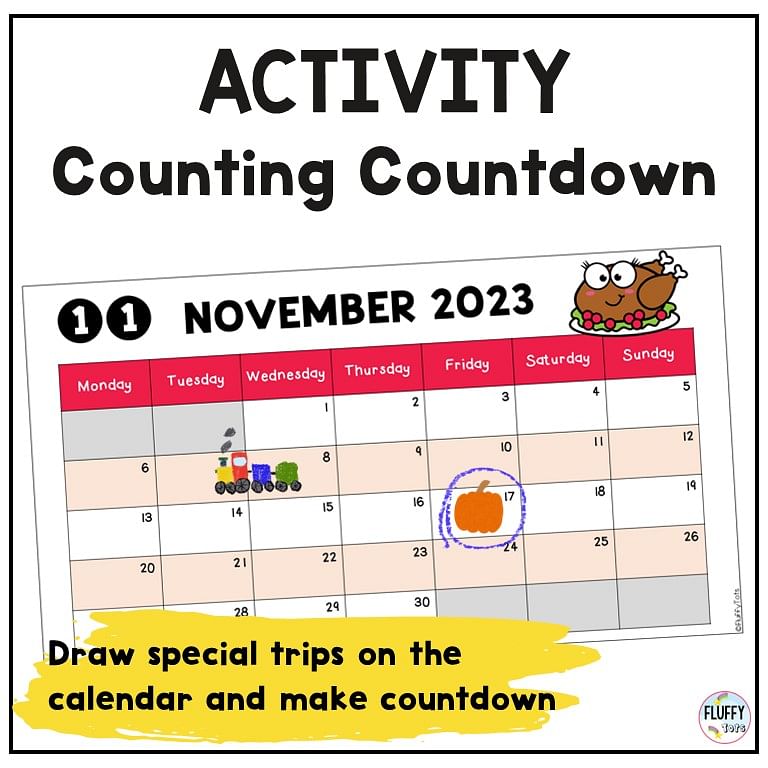 #4: Weather Watch
Incorporate a weather element into your calendar by having your preschoolers observe and record the daily weather.
Let them draw or use stickers to represent sunny, rainy, cloudy, or snowy days. At the end of the month, review the calendar and discuss the patterns they noticed.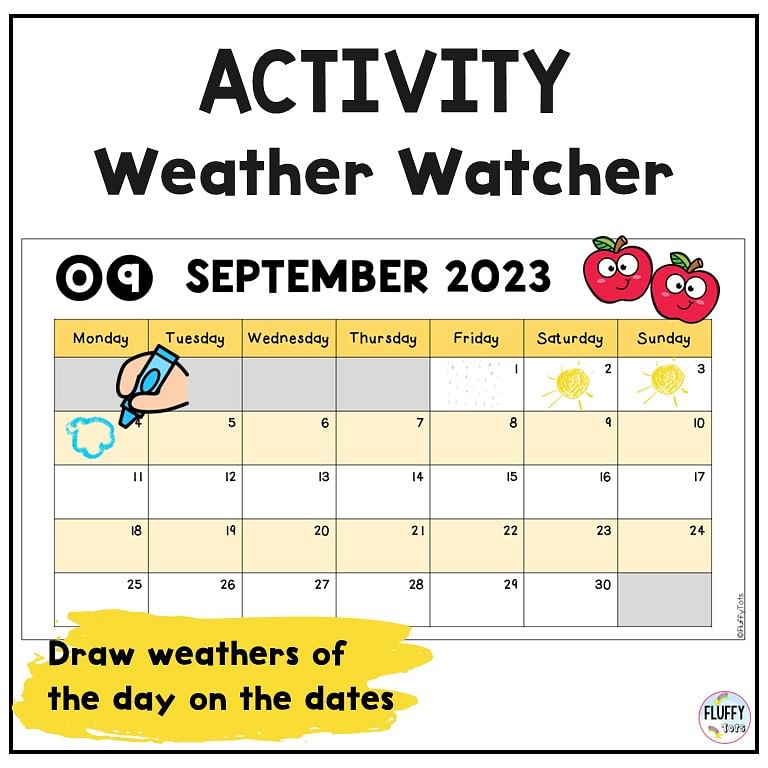 #5: Birthday Bonanza
Celebrate the birthdays of family members or friends by marking them on the calendar.
Encourage your preschoolers to create special handmade cards or drawings for each person. It's a great way to teach them about important dates and show them the joy of giving.
Try our free calendar blank template
You can try our blank calendar template (with July 2023 calendar) for your classroom or homeschool.
It's totally free, and I'm sure your kids and students will love it.
Shop Year-Long Classroom Monthly Calendar
And if you want a ready-made monthly calendar, you can always swing by my shop and check out the awesome ones we have available.
You'll get different options for monthly calendars (for each month) that include:
Calendar with tracing numbers
Calendar with big-sized numbers
Black and white calendar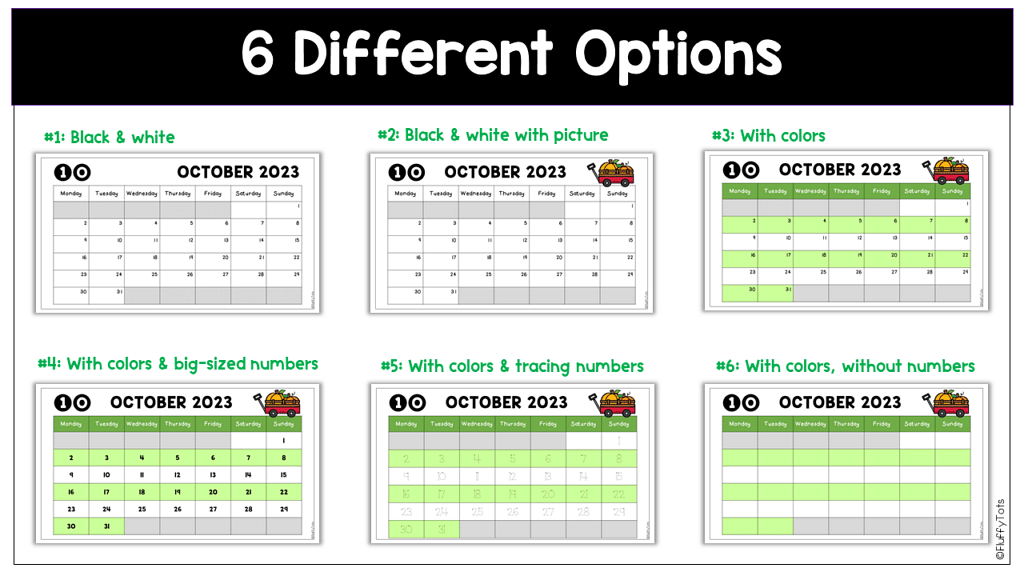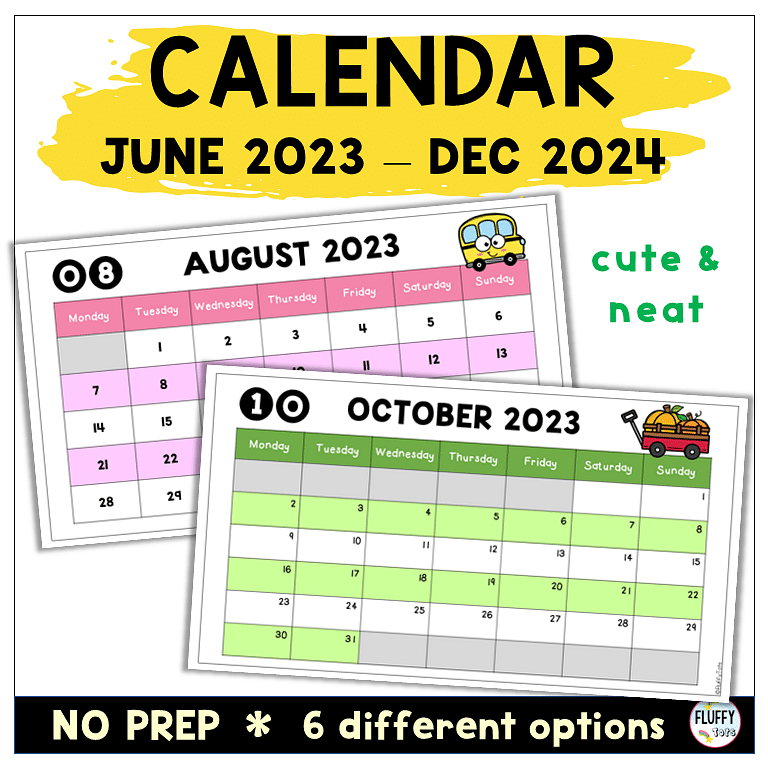 Classroom Monthly Calendar Printable
Have fun with teaching days, weeks, and months and doing fun countdowns with these cute monthly calendars.
Shop your calendars at my store.
Calendars aren't just practical; they're also a whole lot of fun.
Give them a try, and you'll see how they can make your life a whole lot easier and more organized.
Happy planning, and enjoy those exciting calendar activities with your preschoolers.