Fun Farm Animals Tracing Lines Worksheets to Excite Your Kids!
My kids love farm animals-themed activities.
This leads me to create this Farm Animals Tracing Lines Worksheets pack for them to practice their handwriting.
And I am so thrilled to share with you so that your kids can have fun too!
P.s: Looking for Farm Sorting activity? Check out our Farm Sort by Size here.
About the Farm Animals Tracing Lines Worksheets
I observed my girls a lot. Hannah, our 3+ years old, loves to trace things. But what she loves most is to scribble the 'o' shape.
Hajar, our 1+ years old, is beginning to learn to hold a crayon. I guess her sisters inspire her.
This 1-year-old of ours started with scribbling straight lines and sometimes diagonal lines randomly.
Hence, our Farm Tracing Pack focuses a lot on tracing those lines.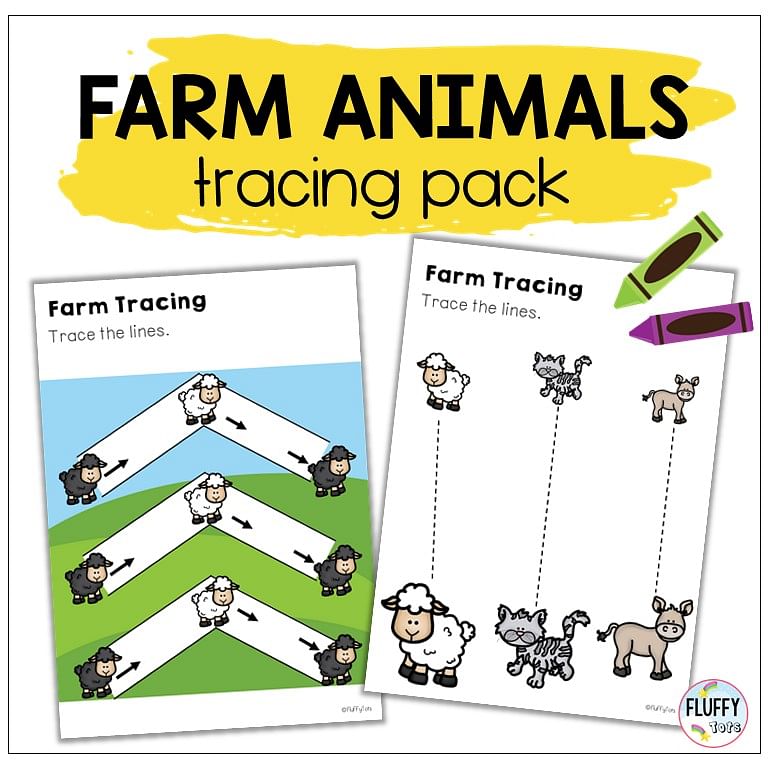 There are horizontal lines, vertical lines, diagonal lines, and more.
Ready to have a fun Farm tracing activity?
Be sure to click here to download your mini-free Farm Animals Tracing Lines worksheets.
Shop More Farm Animals Tracing Activities
Let's have fun with more Farm Animals tracing activities, shop the Farm Tracing packet from our store.