Fun 30 Pages Zoo Animals Dot Printable Activity
"It's a giraffe!" one of my girls screamed at the sight of a giraffe at the zoo.
The giraffes here are kept in a big garden, and they can eat from any tree they wish.
Their neck is very long, and the eyelashes are so big, you'd instantly stop in awe.
Zoo animals are cute. You can also bring them to your house – as in pulling out the zoo-themed printable activities for your little ones.
Check out this adorable Zoo Animals Dot Printables packet. Your little zoo keeper is going to love it to bits.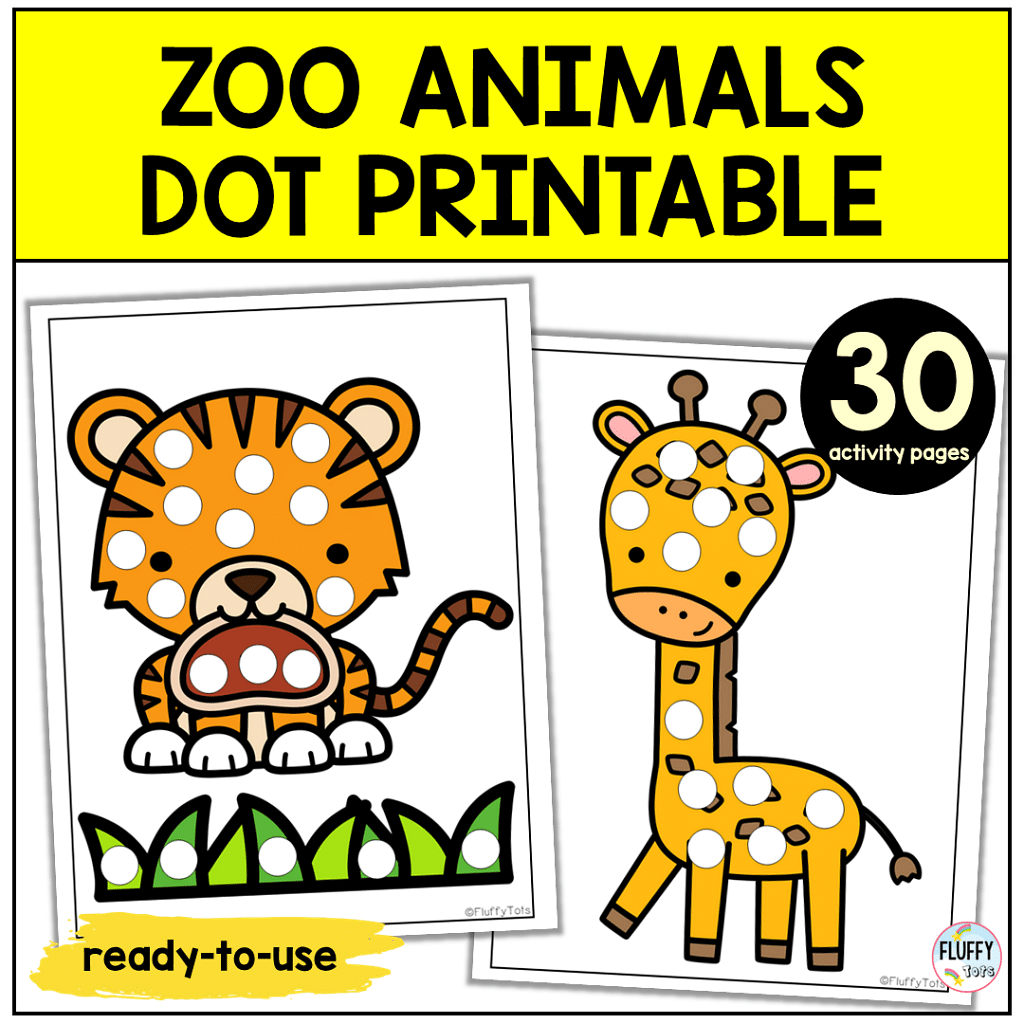 What's a dot printable?
Dot printable worksheets are printable with pictures that have big dots on them.
You can dot on the dot using the dot markers or a bingo dauber.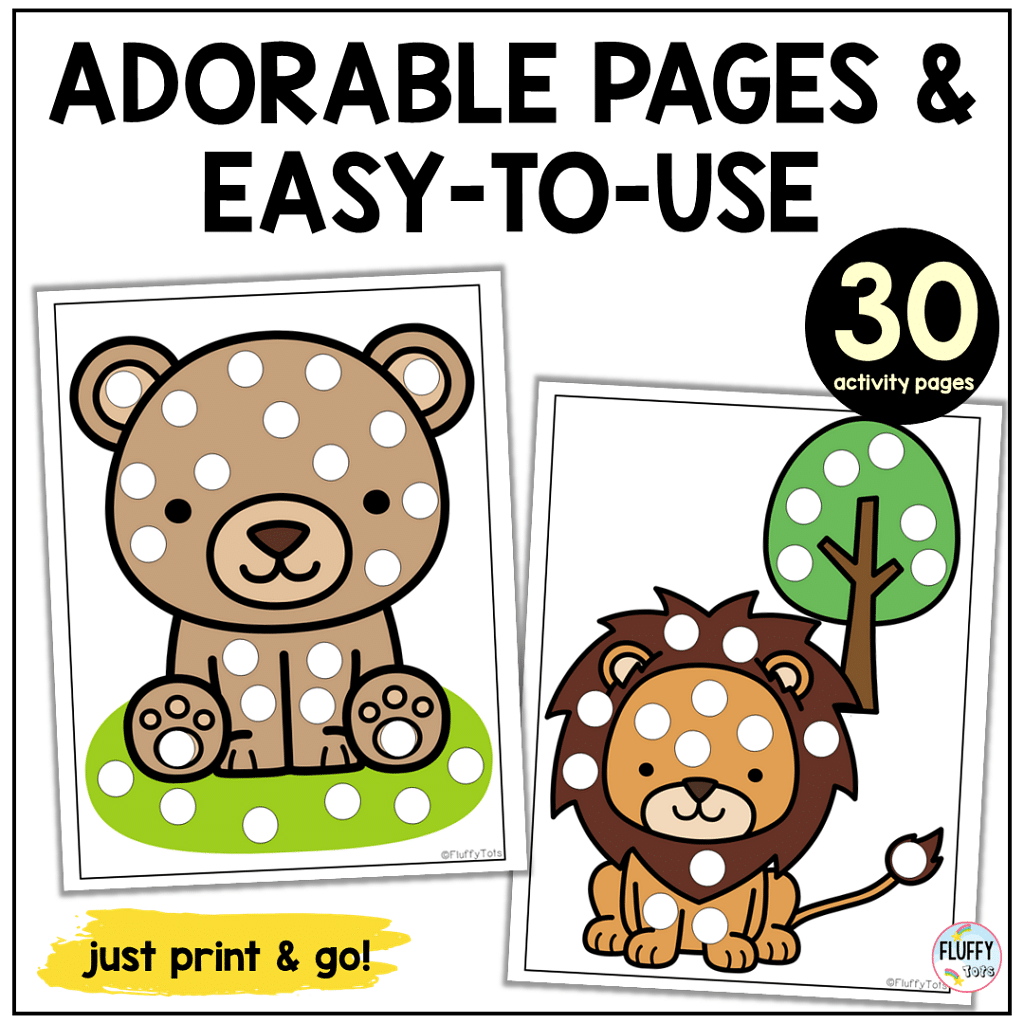 It makes a great activity for practicing color recognition skills and eye-hand coordination.
You can also use it with dot stickers – get some dot stickers and let your little ones peel them off and put the dot stickers onto the dots.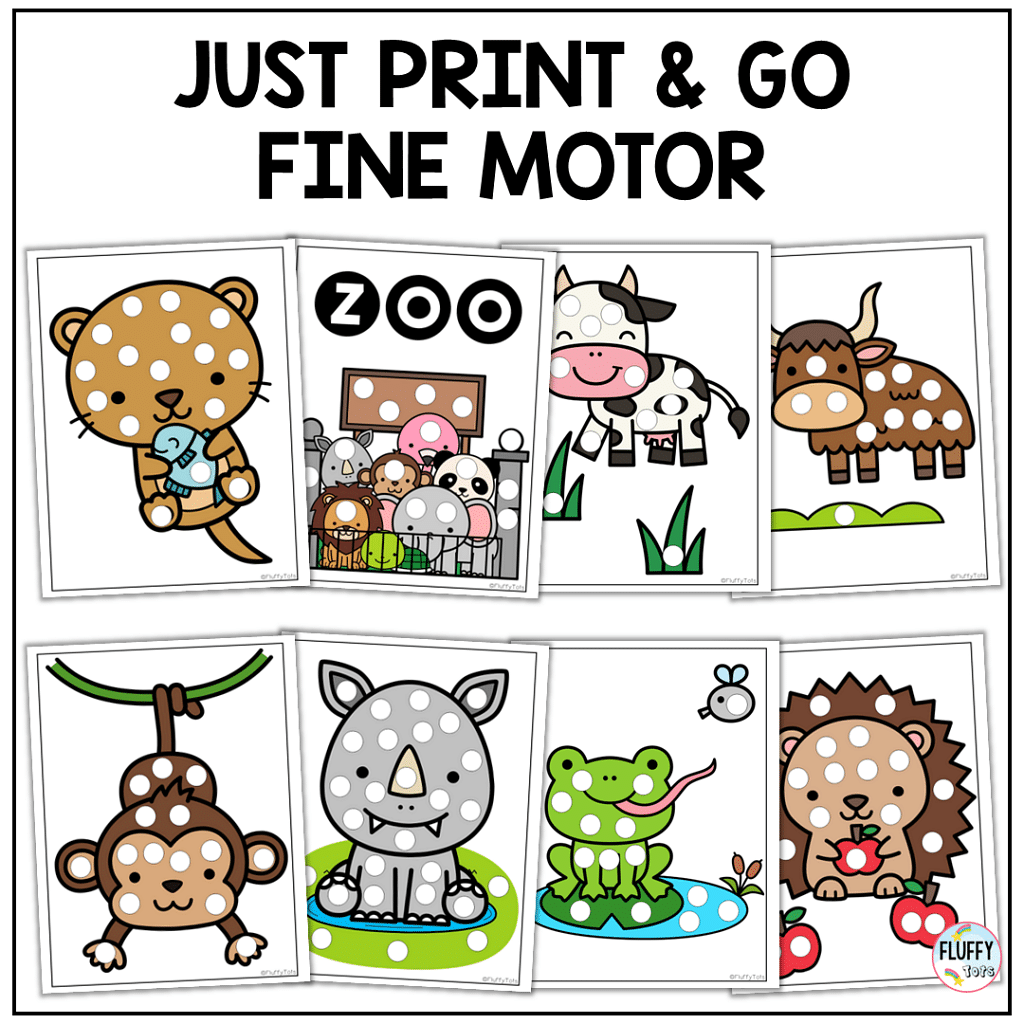 Or use it as a warm-up to coloring pages. Let your little zoo lovers color in the dots accordingly.
Add some fun
To add some fun, let your kids make some animal noises while dotting the zoo animals.
It'll be so much fun.
Ready for fun zoo animals dot activities?