50 Pages of Adorable Thanksgiving Dot Marker Printable Page
My kids love dot marker printable pages. We use it with dot stickers. But most of the time, they love to color in the dots using crayons.
For Thanksgiving, I've got 50 pages of adorable Thanksgiving Dot Marker Printables for you.
Let's take a peek.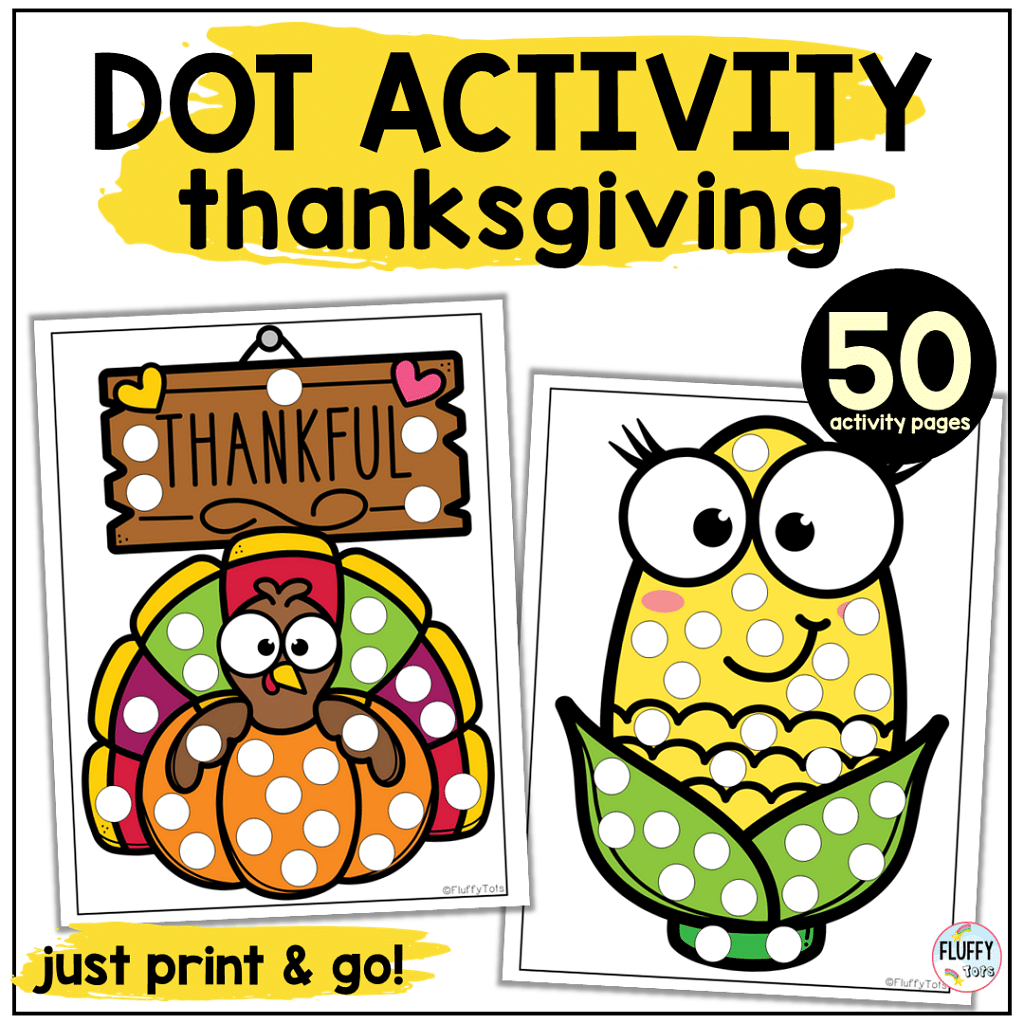 Since Thanksgiving is about having a nice meal together with your family, and, most importantly turkeys, I created the dot printable pages to be filled with Thanksgiving foods and cute turkeys.
Check them out.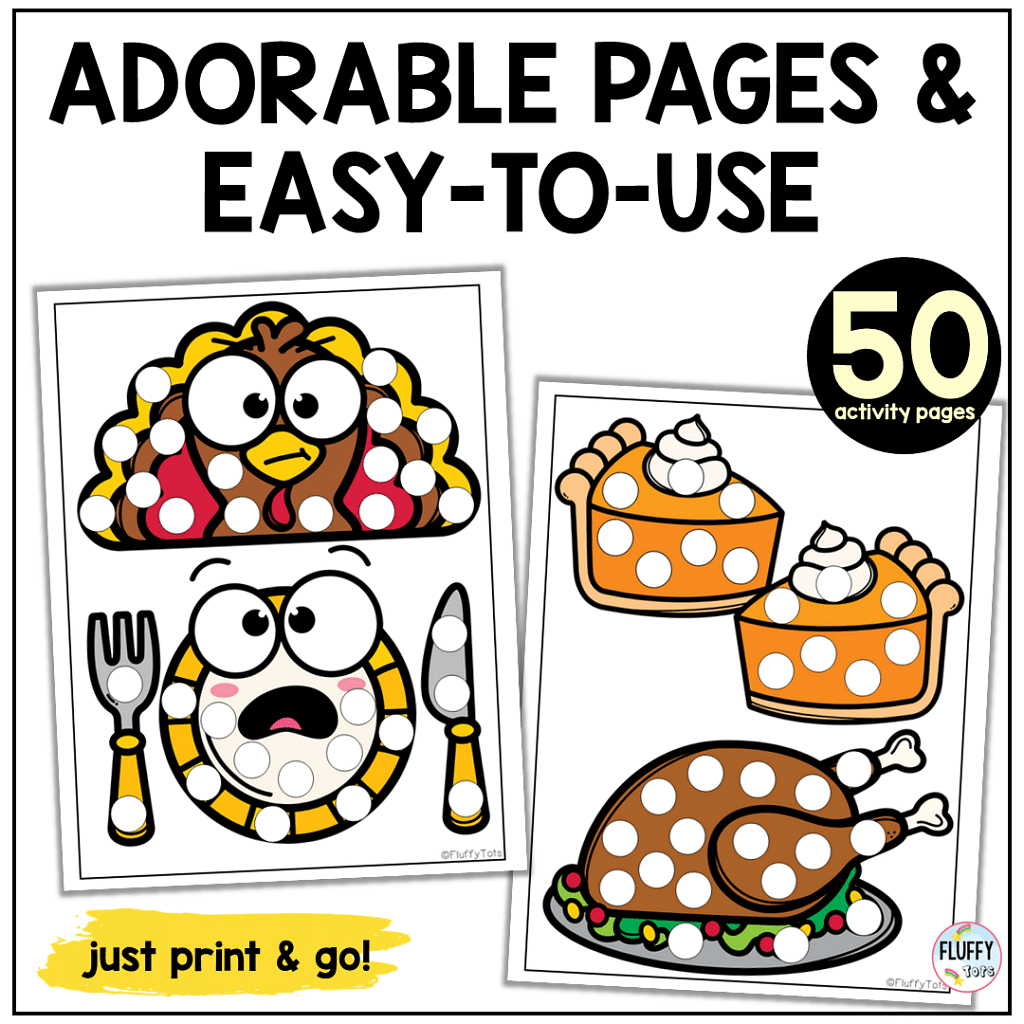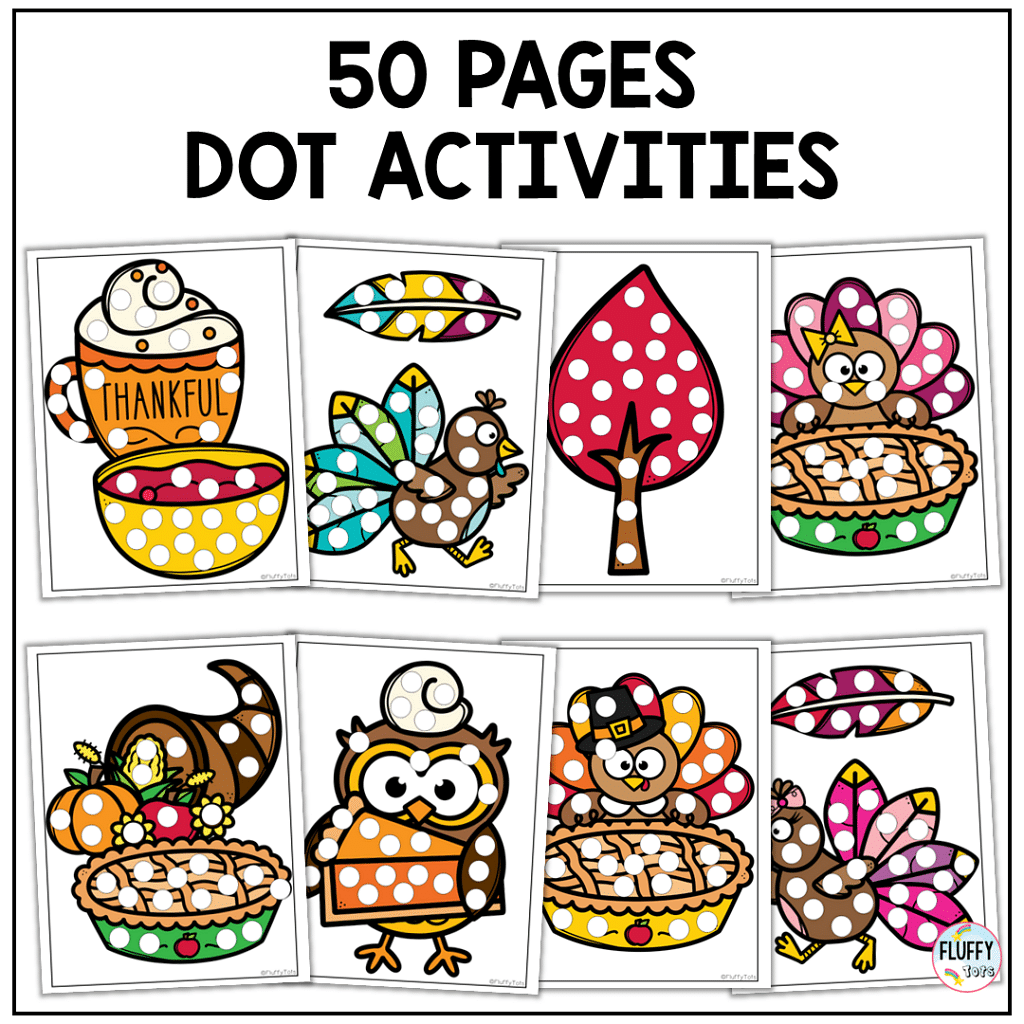 3 Ways to Use the Thanksgiving Dot Marker Printable
The most common way to use dot printables is by having your little ones dot the dot markers on the dots.
But we don't have it here.
So we'd use dot stickers. My kids would peel out the dot stickers and put them into the dot.
Or color in the dots.
You can color using crayons.
Or put the pages into a protective sheet and color using a washable marker.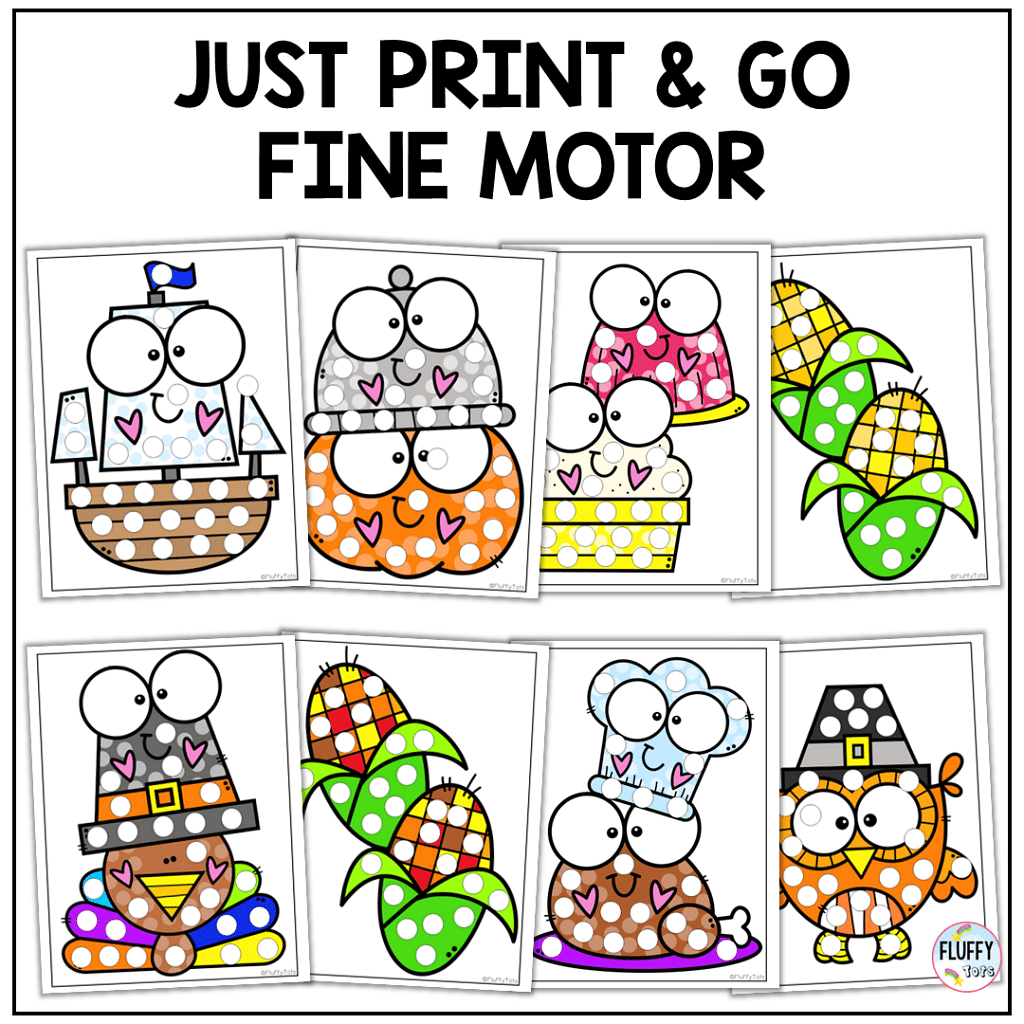 In a nutshell, 3 ways to use the dot printable pages:
Use dot markers
Use dot stickers
Color in the dots
Ready for fun and thankful dot activities?
Try a freebie
Shop 50 Pages of Thanksgiving Dot Marker Printable