Fun Camping Dot Printables for Kids
Do your kids love camping? Or feel happy just by browsing through camping stuff.
If you're looking for a printable activity with a camping theme, check out our free Camping Dot printables (scroll to the bottom of this post for the download link)
About the Camping Dot Printables
This freebie includes engaging, friendly camping stuff such as the marshmallows and smiling tent.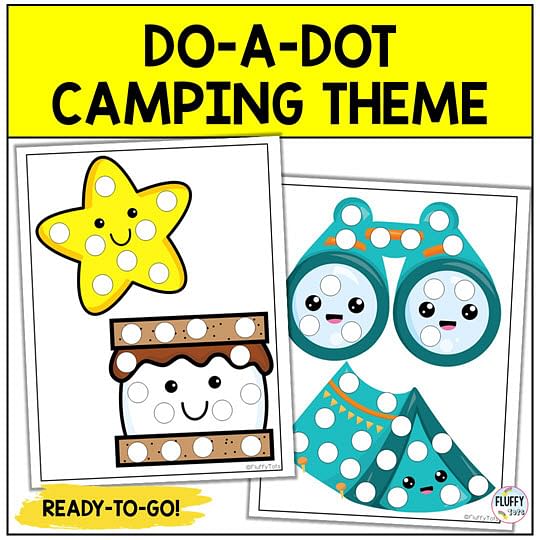 How to Use
You can dot on the camping things with the do-a-dot marker.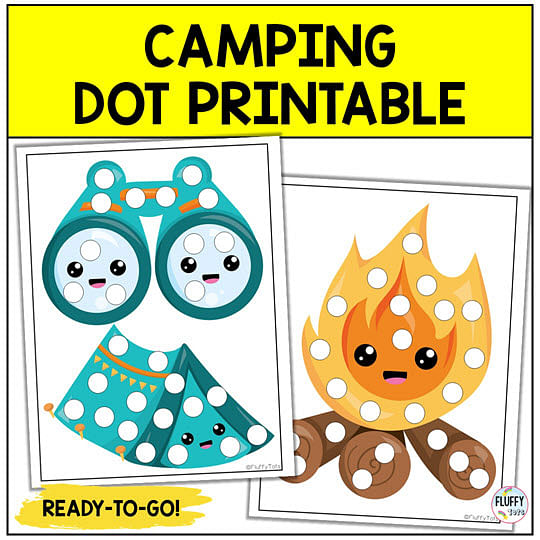 But if you don't have the dot markers like me, you can use dot stickers.
Dot stickers are fun to use; your kids will get to peel them and put the stickers on something more fun than on the wall or the floor.
Hey, fancy stickers make it exciting too!
It's time for Camping fun!
Click here to download your Camping Dot mini-freebie.
Have fun!
Shop 30+ Pages Camping Dot Printables
You can grab your ready-to-use Camping Dot pages here.