Adorable 50+ Pages Ocean Animals Dot Printables for Summer Activities
We love to go to the beach to play in the ocean. Well, not we, but the kids. I kind of having a complicated relationship with the sand.
But if my kids love it, I've got to find a way for them to play at the beach without bringing home the sand.
Talking about the beach, do your little kids love ocean animals?
With kids, whenever we're going on a trip or learning about something, let's say, outer space, we'll also be looking for supplemental themed activities – just to keep the excitement going.
For our beach trip, I find ocean animals activities are the perfect match, like this Ocean Animals dot activity packet.
Wait…
What is a dot printable activity?
It is a page of picture that have white dots on it. Check out the below example for the Ocean Animals dot pages.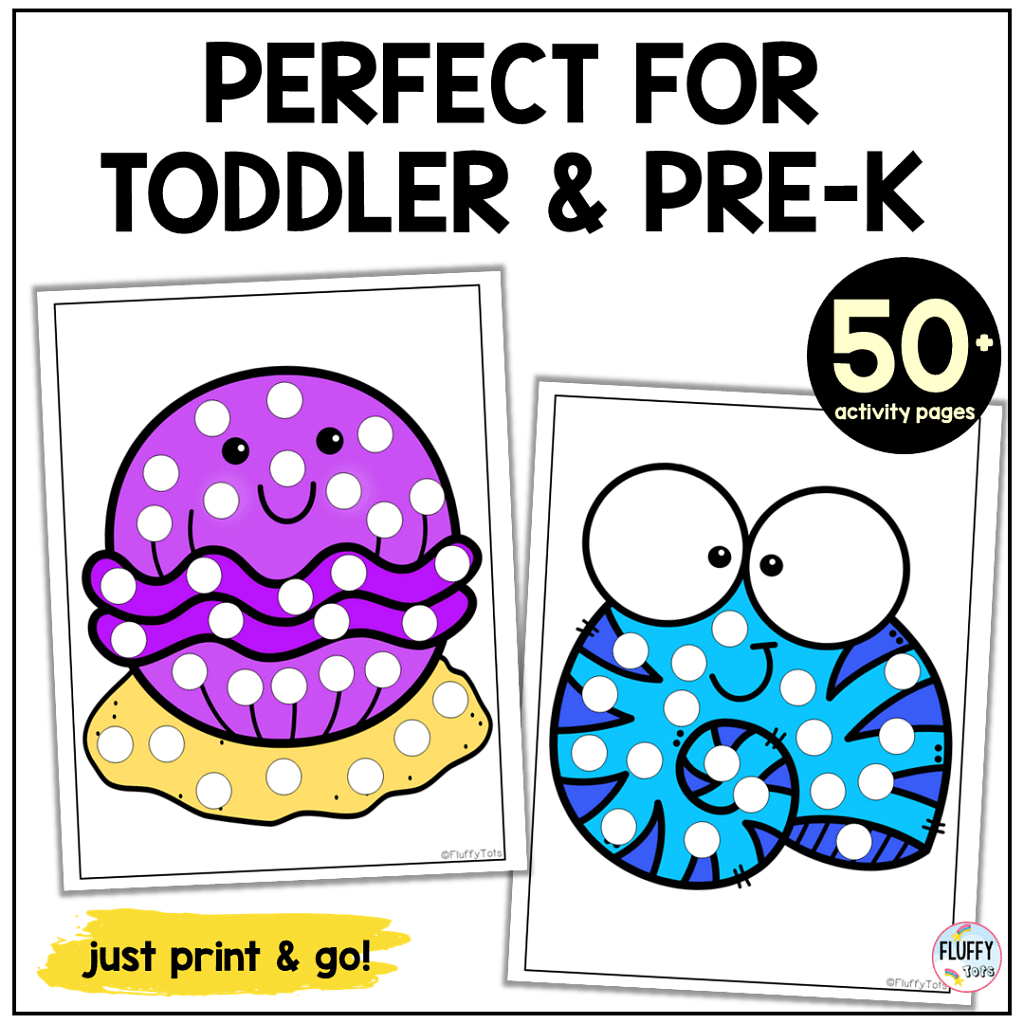 How do we use these dot pages?
Typically, moms or teachers use this activity with dot markers.
You can grab your dot markers or bingo dauber, and let your kids dot them in the dots.
Or you can use the dot stickers. Let your little explorer peel off the dot stickers and put them into the dots.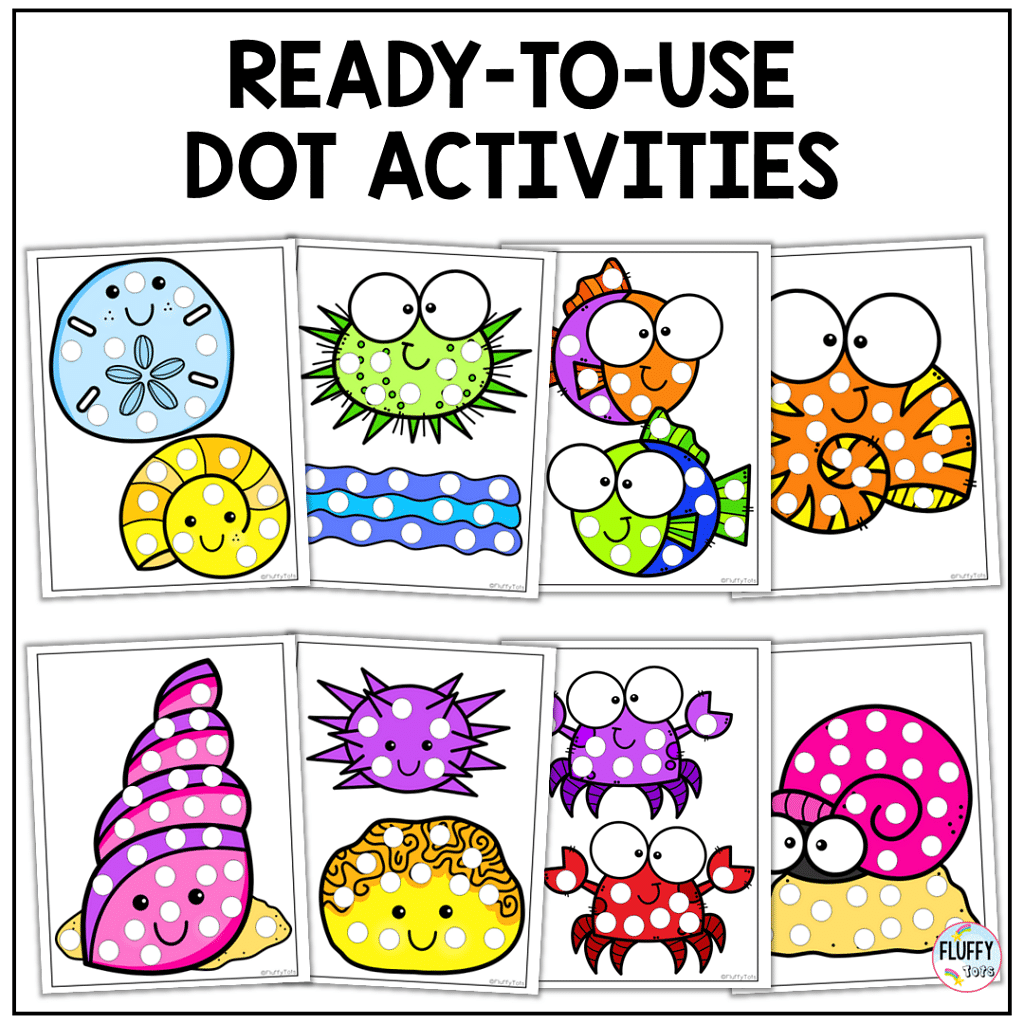 Or you can also use it as a mini coloring page. Introduce the dot pages as coloring page. Little toddlers would love this activity as they'd only need to color in the dots – not the whole pictures.
Ready for fun Ocean Animals dot?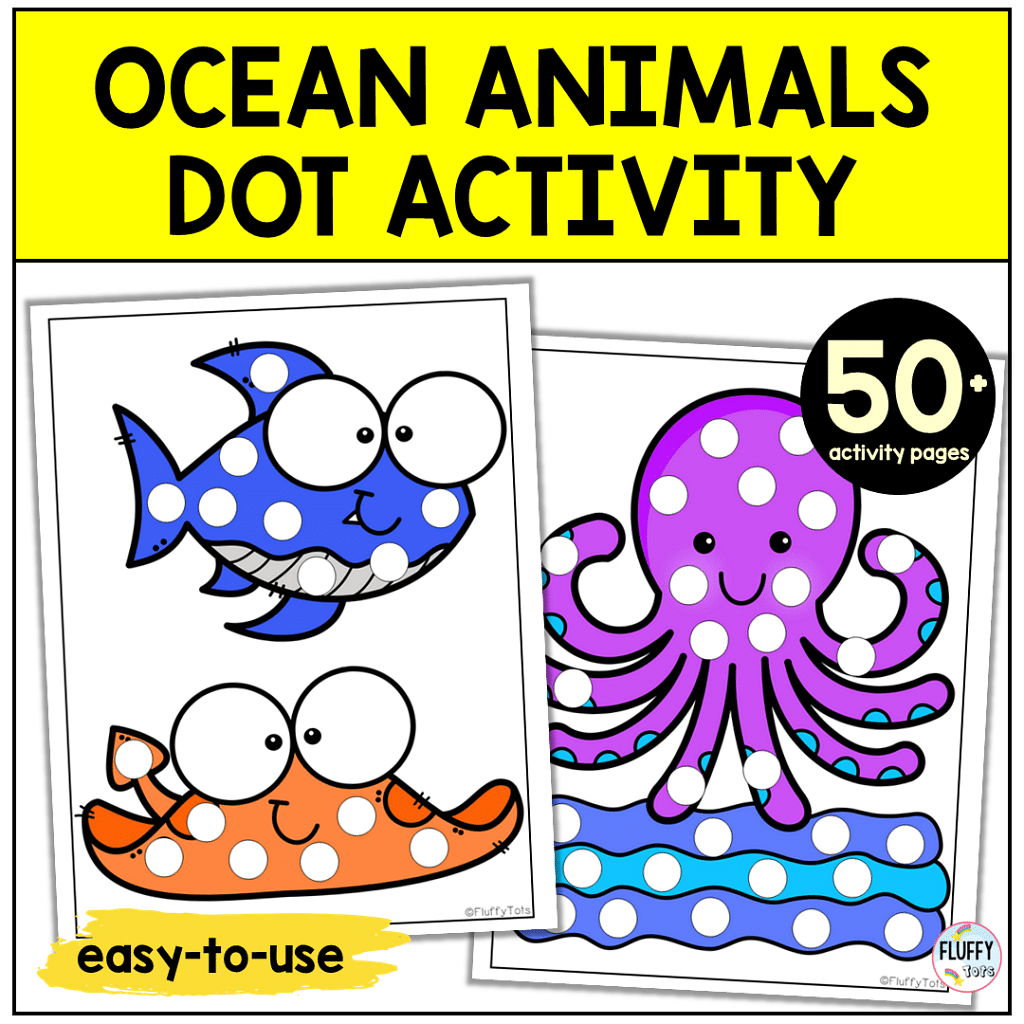 Ocean Animals
Dot Pages
Let's pull out your dot marker, or dot sticker, or simply crayons. It's time for fun Ocean Animals dot activities.