60+ Pages of Easy-to-Use Valentine's Day Tracing for Preschool Kids
It's the month of love and kindness, Valentine's month!
If you're looking for cute pre-writing tracing activities, this Valentine's Day Tracing pack will help you big time!
PS: For over 300 pages of fun Valentine's Day tracing pages, check out this post.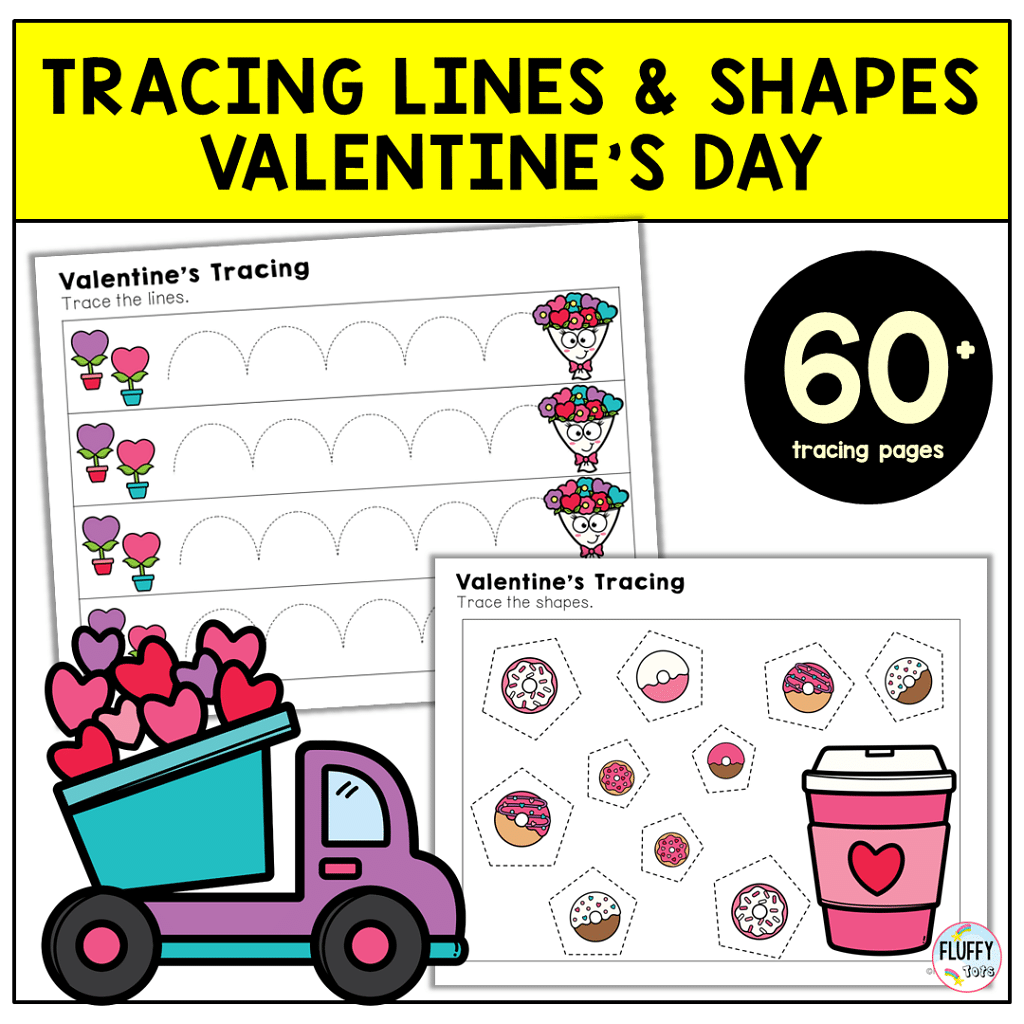 Just print and go, and filled with lovely adorable Valentine's stuff, your kids will love this packet to bits!
Let me share a preview of the activities included.
Valentine's Day Tracing pages
This resource is about tracing lines and shapes with Valentine's related pictures.
Your little ones will have fun tracing along the dotted lines, tracing shapes, counting and tracing the numbers, and tracing words.
There are chocolates, love trucks, hearts, and more!
Tracing Lines
Grab your crayons and let your little ones trace their heart out.
Tracing lines included are tracing horizontal lines, tracing vertical lines, and diagonal lines.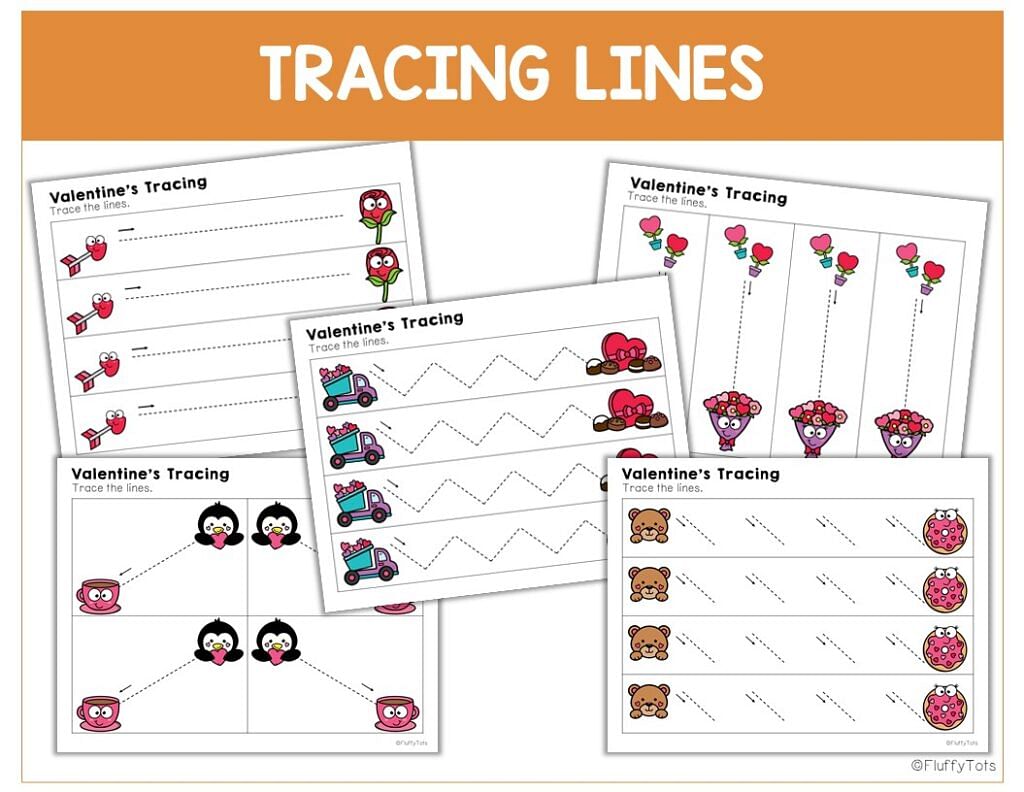 Tracing curved wave lines
Tracing curved lines can be challenging for little ones.
Have them imagine that they're tracing Valentine's things that are jumping happily along the lines. It would be so fun!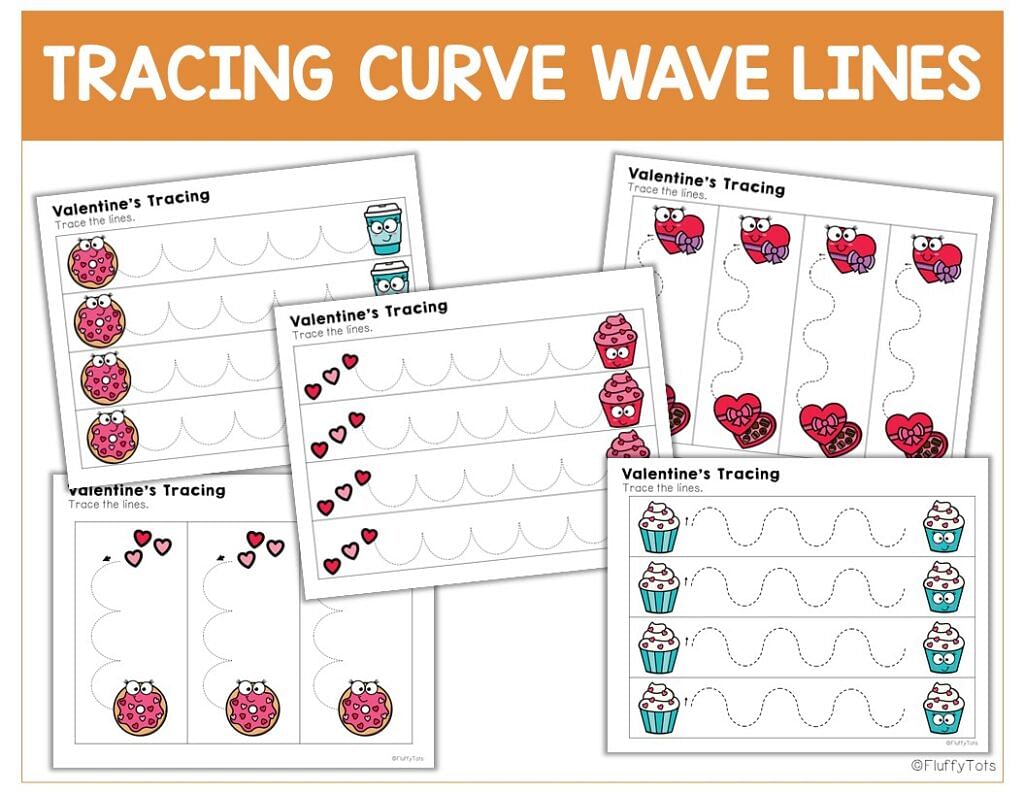 Tracing Shapes
Tracing empty shapes can be boring for little kids.
In this resource, your little ones will get to trace the shapes that have Valentine's accessories in them.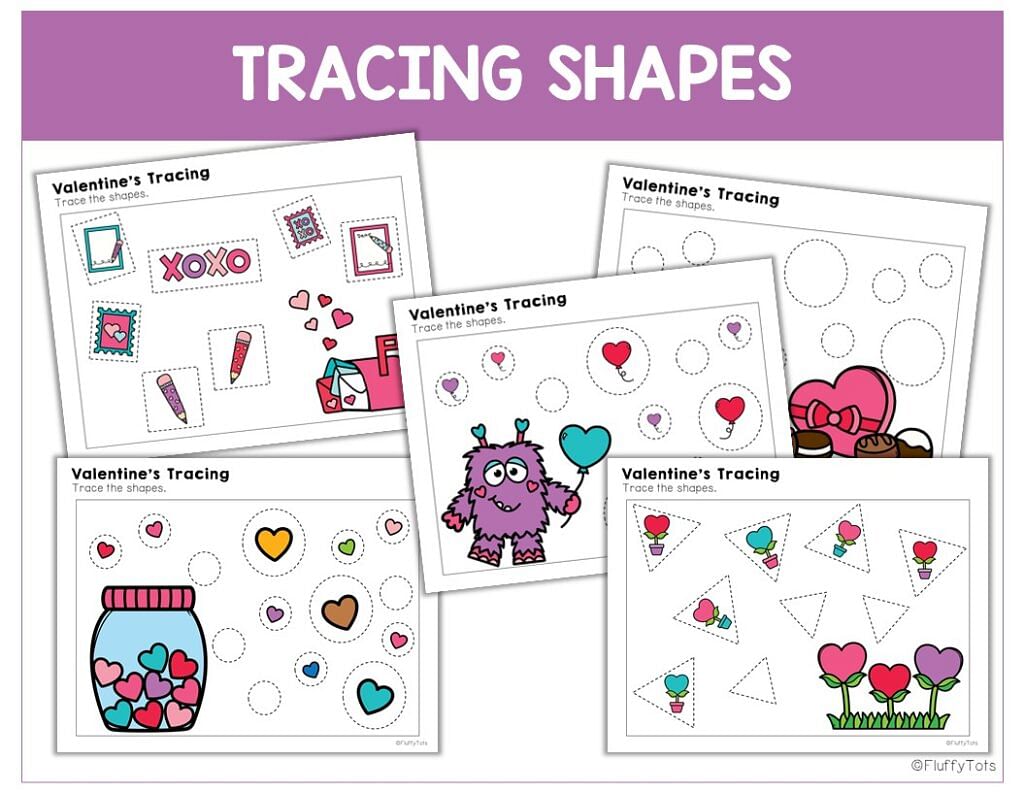 And they got to color some pictures too!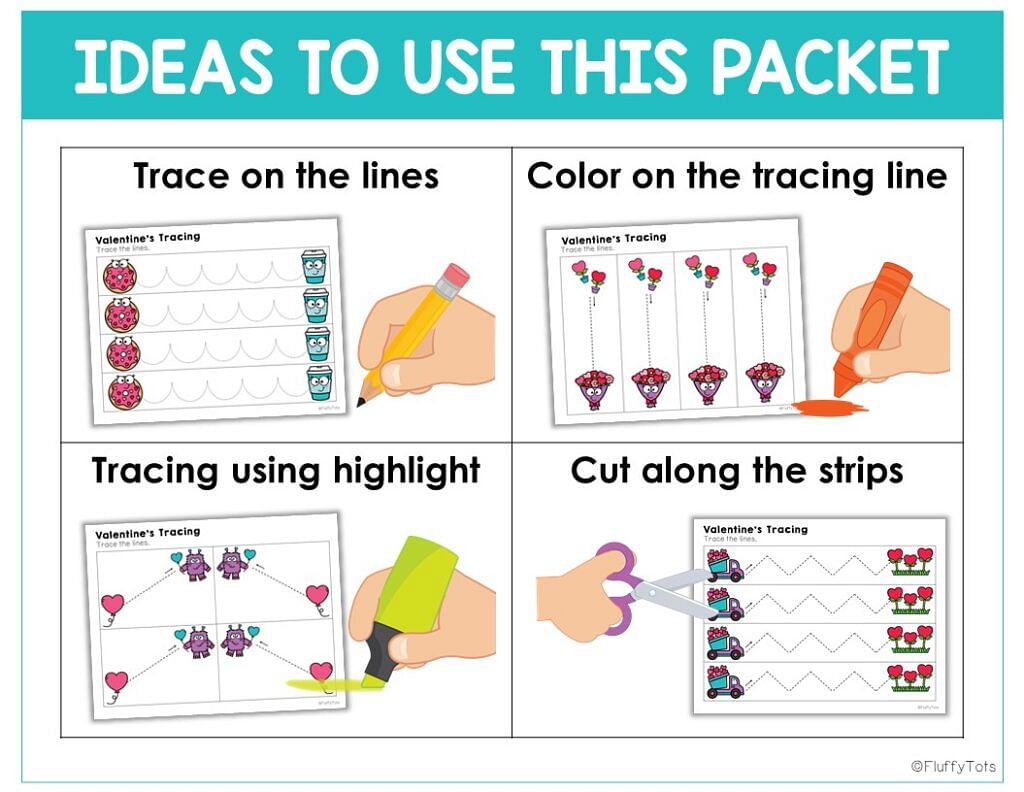 Ready for fun Valentine's Day activities?
Shop Valentine's Day Tracing Printable Pack
Click here to shop and download the Valentine's Day Tracing Worksheet Pack right away!
It's time to have Valentine's fun.