50+ Pages of Fun Valentine's Tracing Printables with Llama
Looking for Valentine's Tracing printables with Llama theme?
You're going to love our 50+ pages Valentine's Llama tracing pack.
PS: For over 300 pages of fun Valentine's Day tracing pages, check out this post.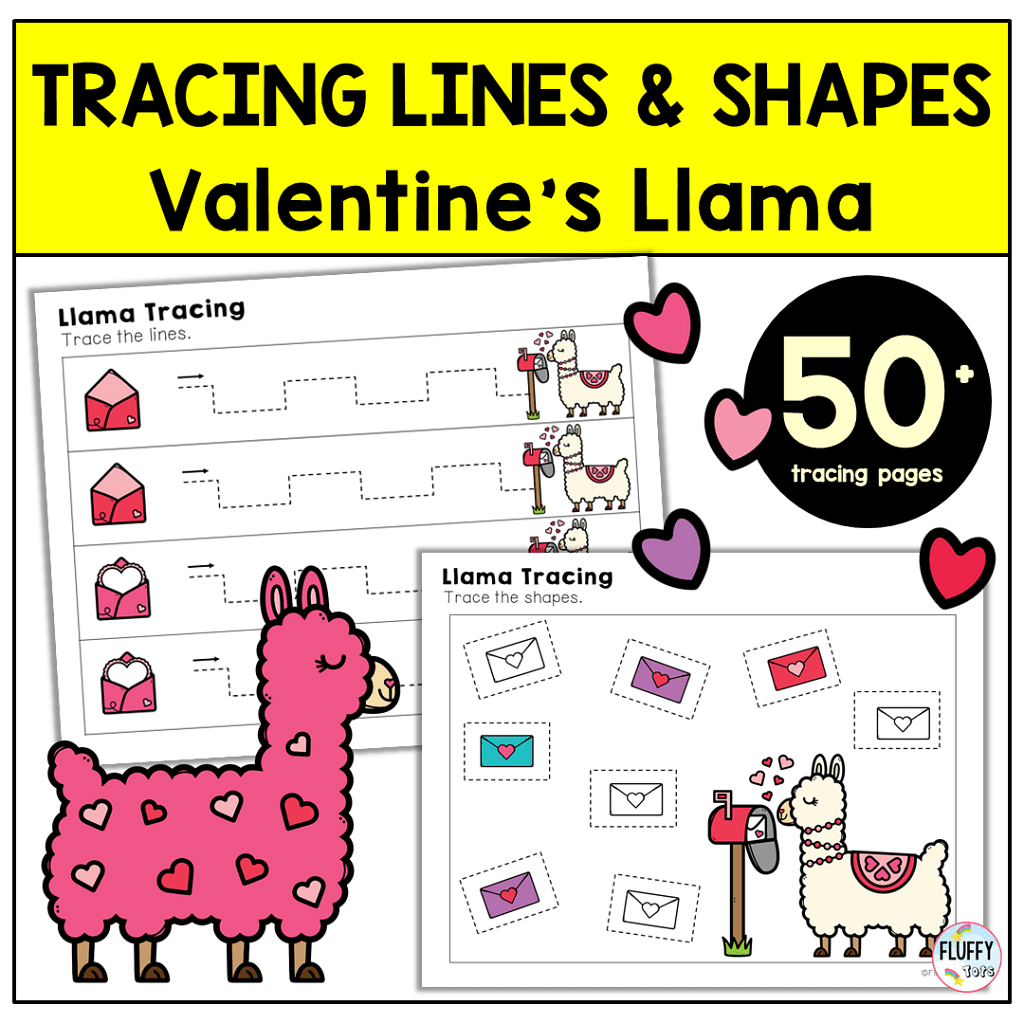 Jam-packed with adorable Llamas, your toddler and preschool kids will have a blast!
Let me share a sneak peek of tracing activities included.
Tracing Activities Included in the Valentine's Tracing Llama
This tracing packet is about tracing lines, shapes, and numbers.
Your little one will get to have fun practicing their tracing skills with the fun and cute Llama.
Tracing Lines
There are easy tracing lines, including horizontal lines, vertical lines, castle lines, and more.
Tracing curved wave lines
Tracing curved lines can be challenging for little ones.
Have them imagine that they're tracing the Llama jumping happily along the lines. It would be so fun!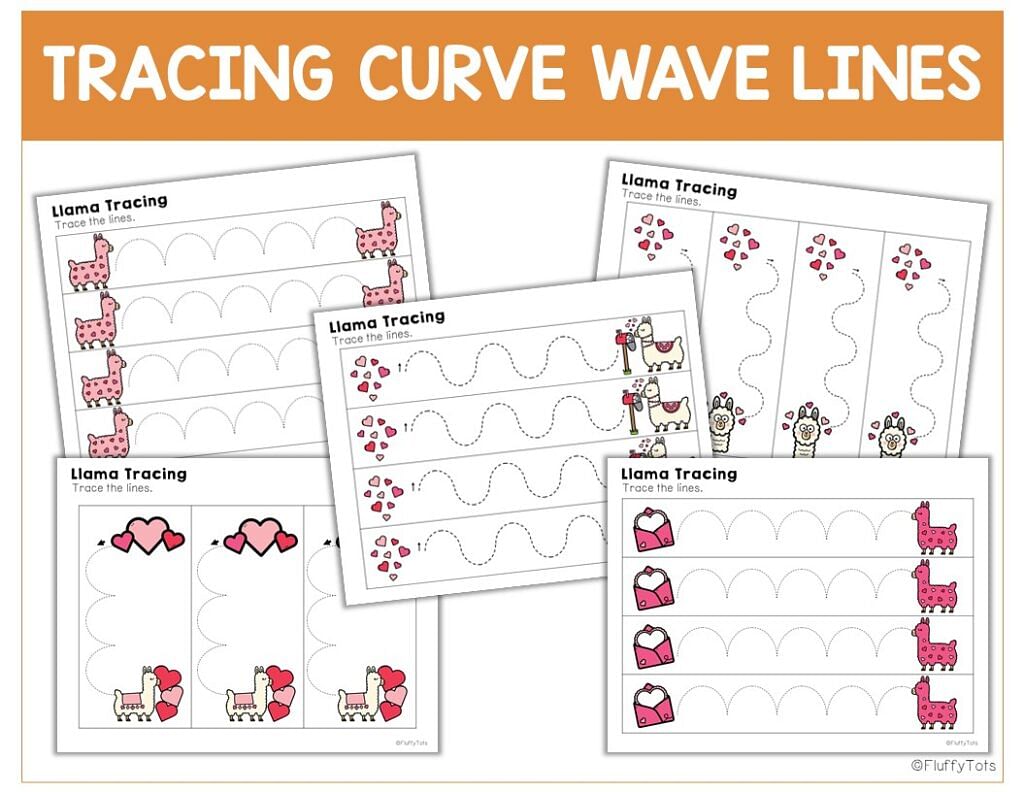 Tracing Shapes
Tracing empty shapes can be boring for little kids.
In this resource, your little ones will get to trace the shapes that have Valentine's accessories in them.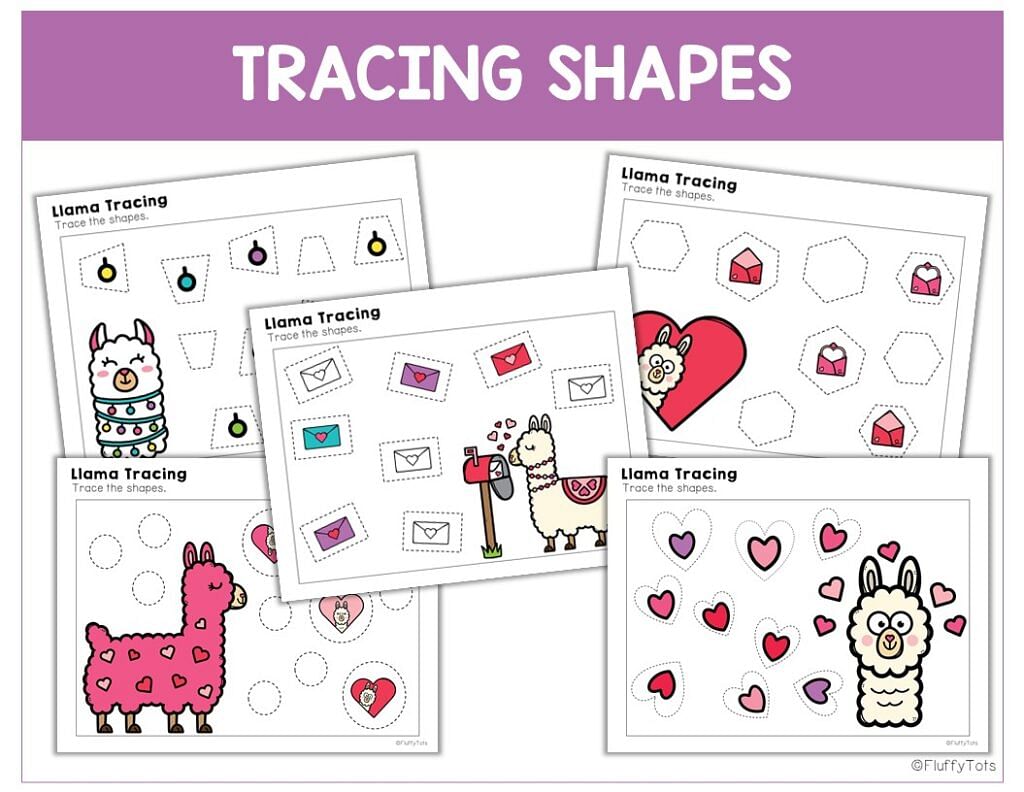 And they got to color some pictures too!
Tracing Numbers
Let's have fun counting the Llamas.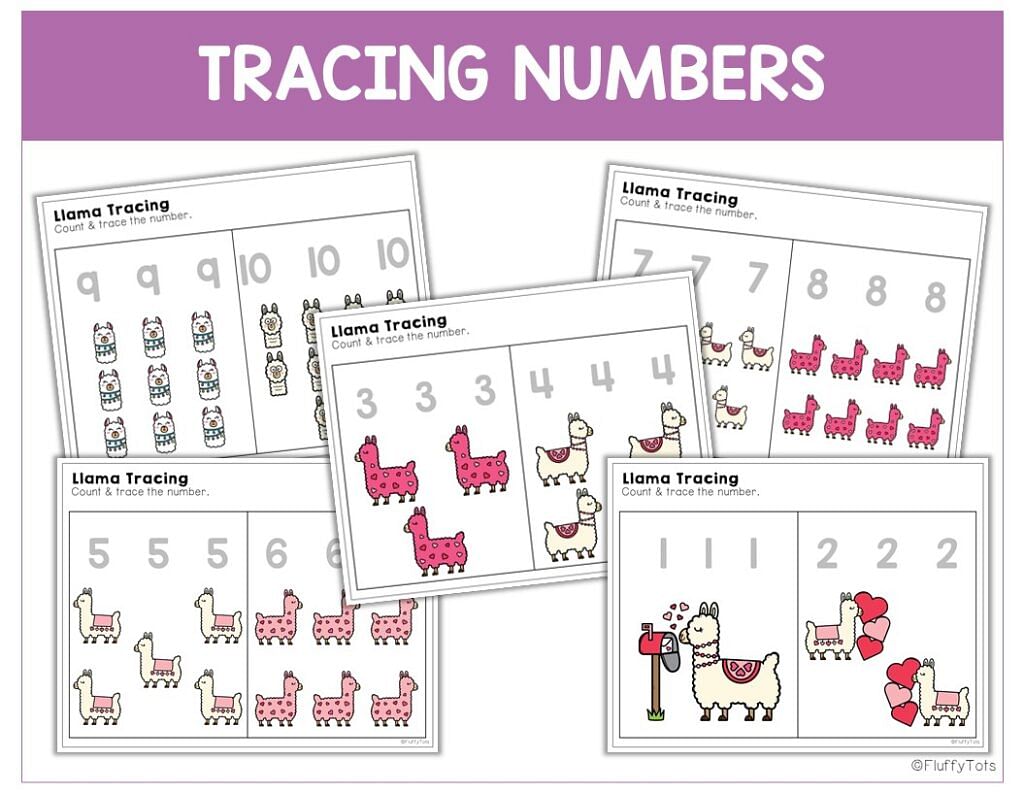 In this activity, your kids will get to count the Llamas and trace their numbers.
Tracing Words
For little toddlers and preschoolers, it's much easier for them to trace on the lines.
In this activity, your kids will get to trace the letters that form the word.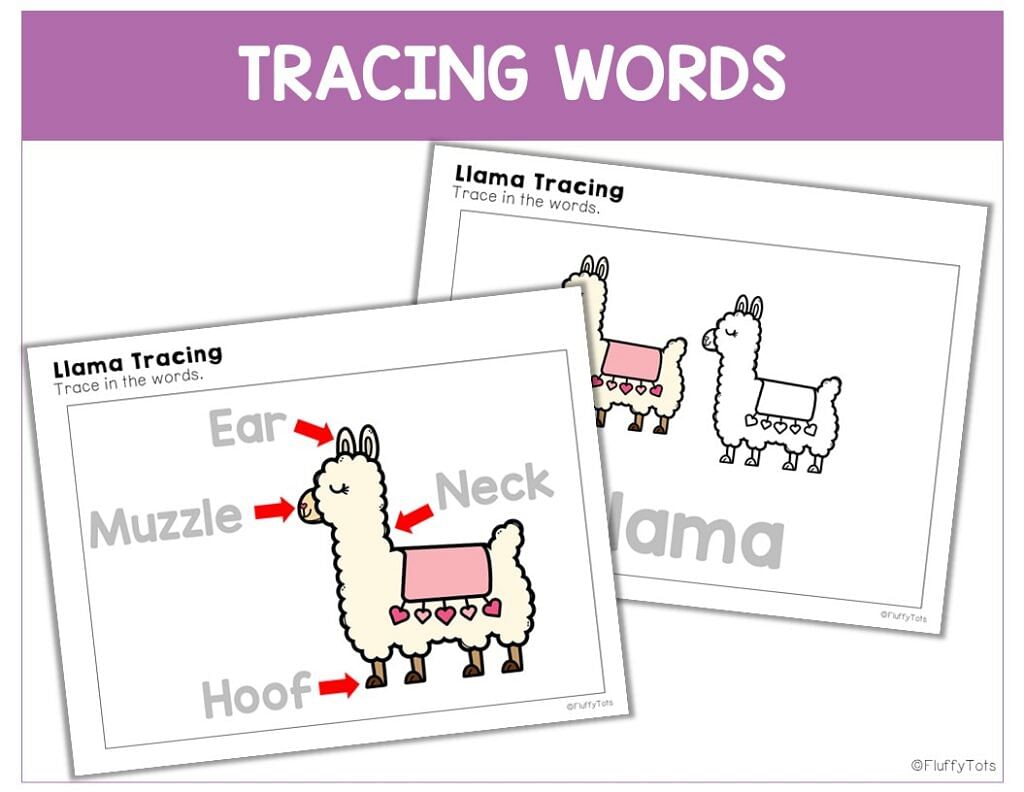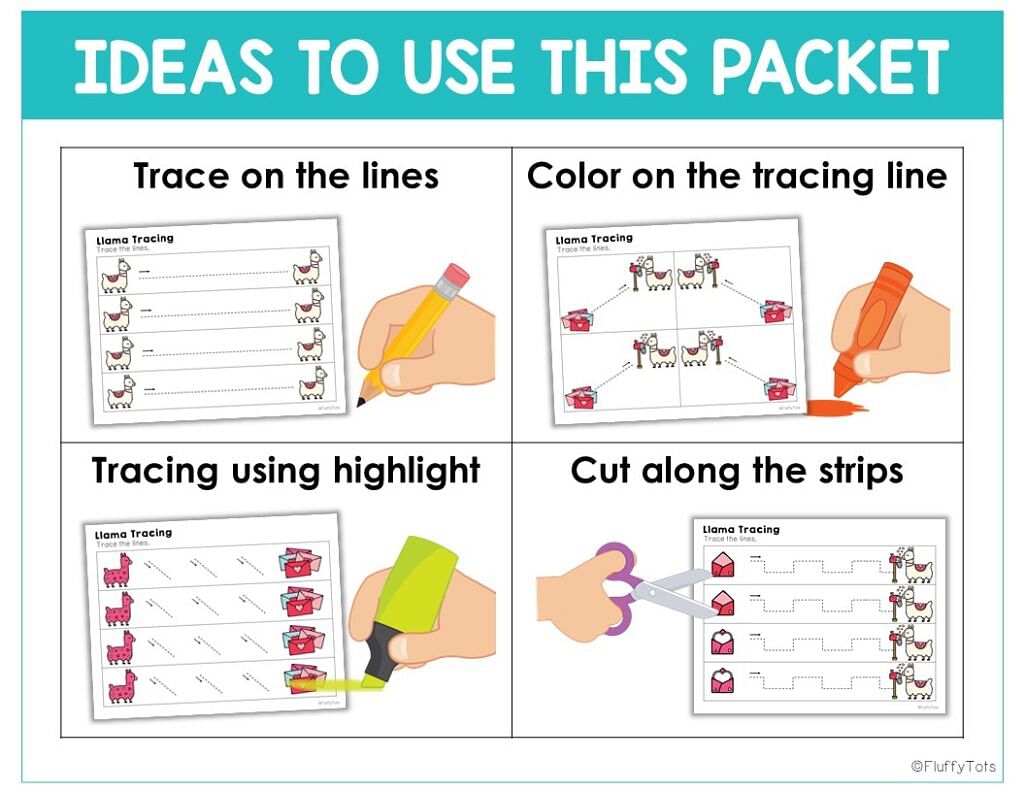 Ready for fun Valentine's Day activities?
Shop Valentine's Tracing Printable Pack
Click here to shop and download the Valentine's Tracing Worksheet Pack right away!
It's time to have Llama fun.