Valentine Printable Worksheets for Preschool : Valentine Clocks
Telling time activity may looks a bit much for toddlers, but it can  be fun when we use shapes or things that our children like.
First step to telling time activity is to let our kids familiar with the face of the clock and it's features.
Usually a clock is round-faced, has 12 numbers and 2 hands that keeps on moving.
Valentine Preschool Printable: Tell the Time Clock
Our Miss 5 and Miss 3 already did clock that has snowman on it. They love it.
Hence this time, I created Valentine Tell the Time Clock.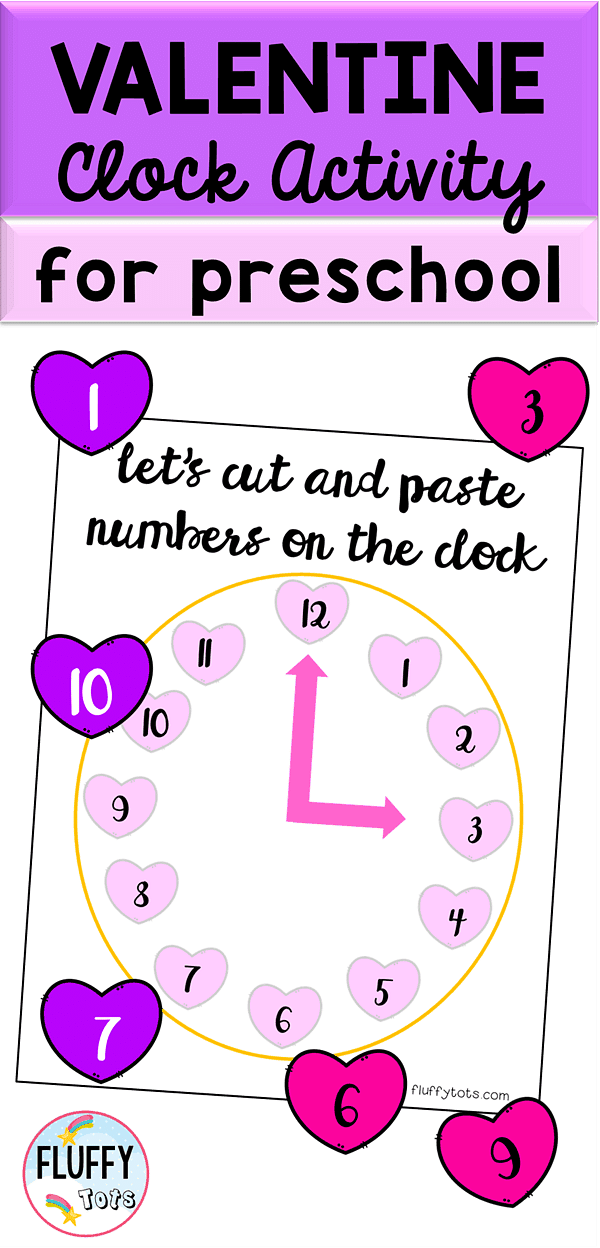 The Valentine Clock features various heart with red, pink and purple colors.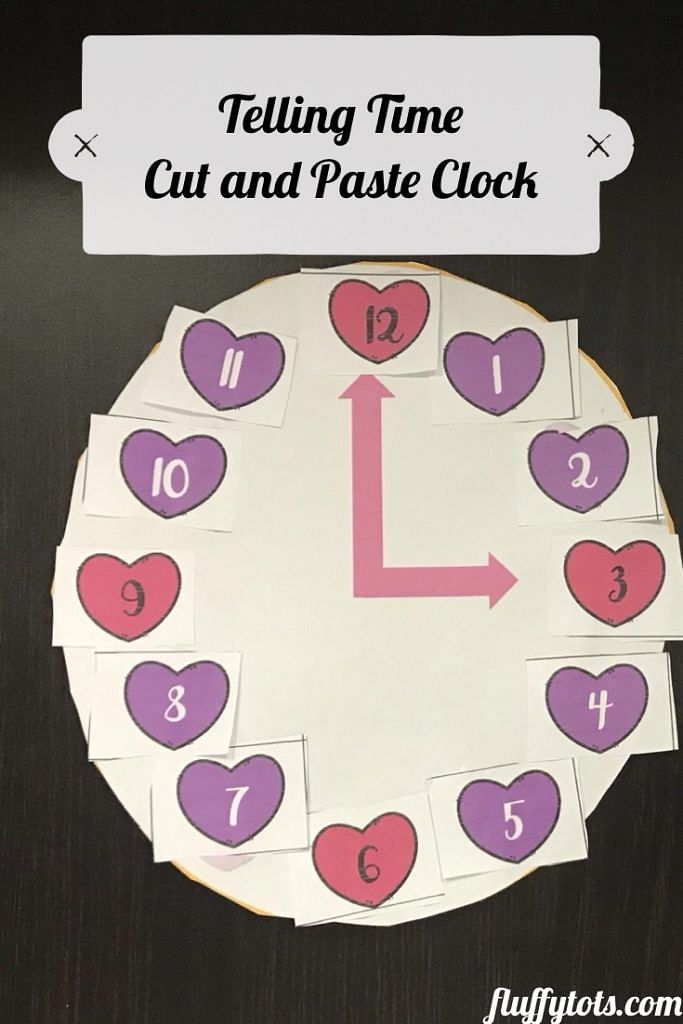 The kids love it because well, the colors look so princess-y and they were into anything with love-theme.
Anything that has cute love-shaped will easily get their attention.
Getting Ready
For this Telling Time Activity, the materials needed are just :
Scissors
Glue
How to Use the Valentine Preschool Printable Clock
This printable has 2 differentiated activities.
Activity #1: Match the number
This first activity is for kids who are not fluent with number sequence yet.
The Valentine clock has number hints on it.
Your kids just need to cut the love-shaped numbers and paste them correspondingly.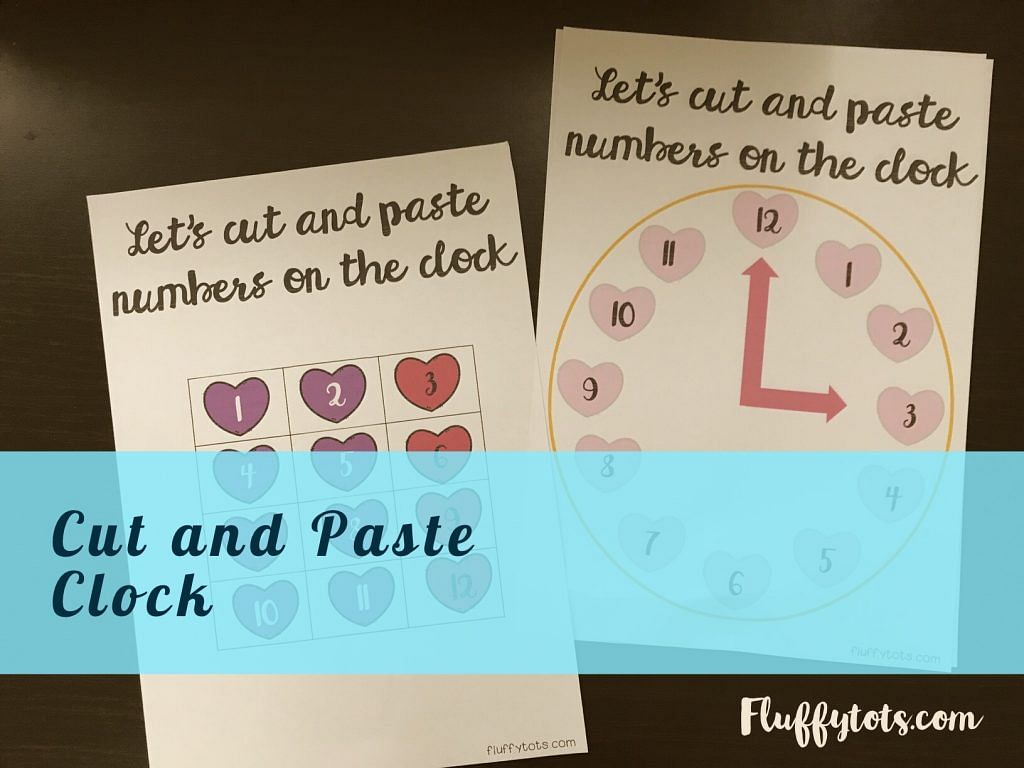 Activity #2: Arrange the number
This second activity is a bit advance.
There will be no number hint on the Valentine Clock.
Kids need to cut and paste the number on the clock.
Tips : For a beginning, I let Miss 5 to take a look at our clock and copy the numbers from the clock.
It's simple but the kids learnt a lot from this.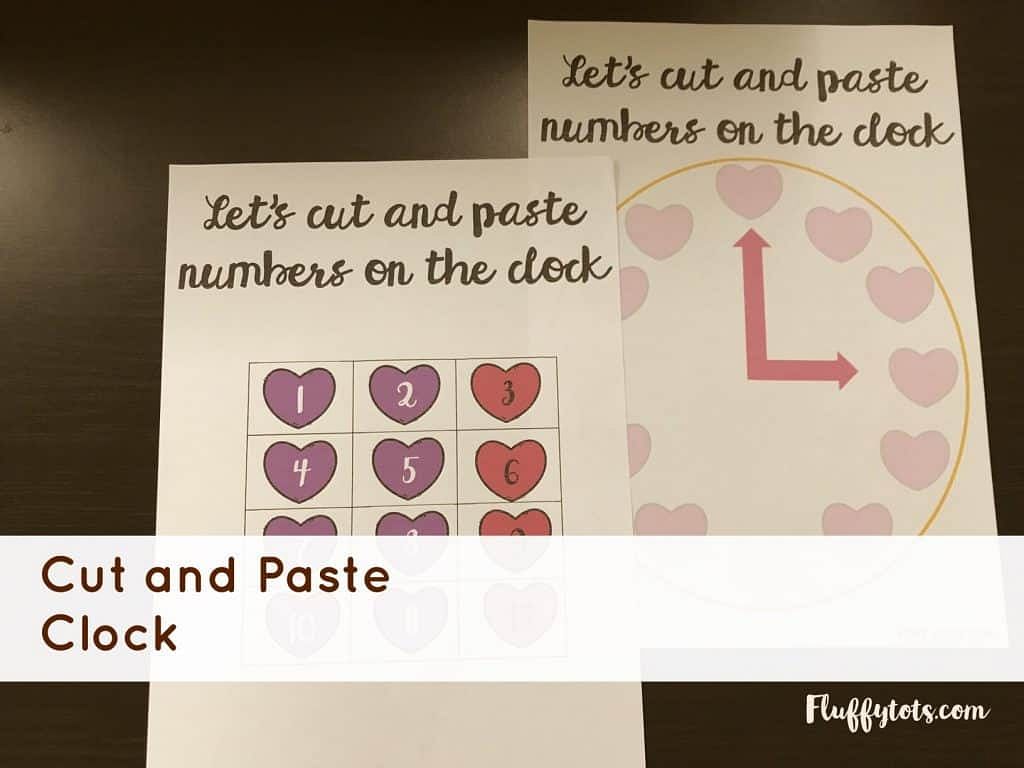 Matching Activity
If your toddlers are unable to match the numbers yet, which means they just scramble them; don't be demotivated. It's ok.
Maybe we need to do more shape matching activities, such as :
Match the leaves with same colors or same types
Match the bead with its colors
Match the lego according to its sizes
Match the stones according to its types
And more.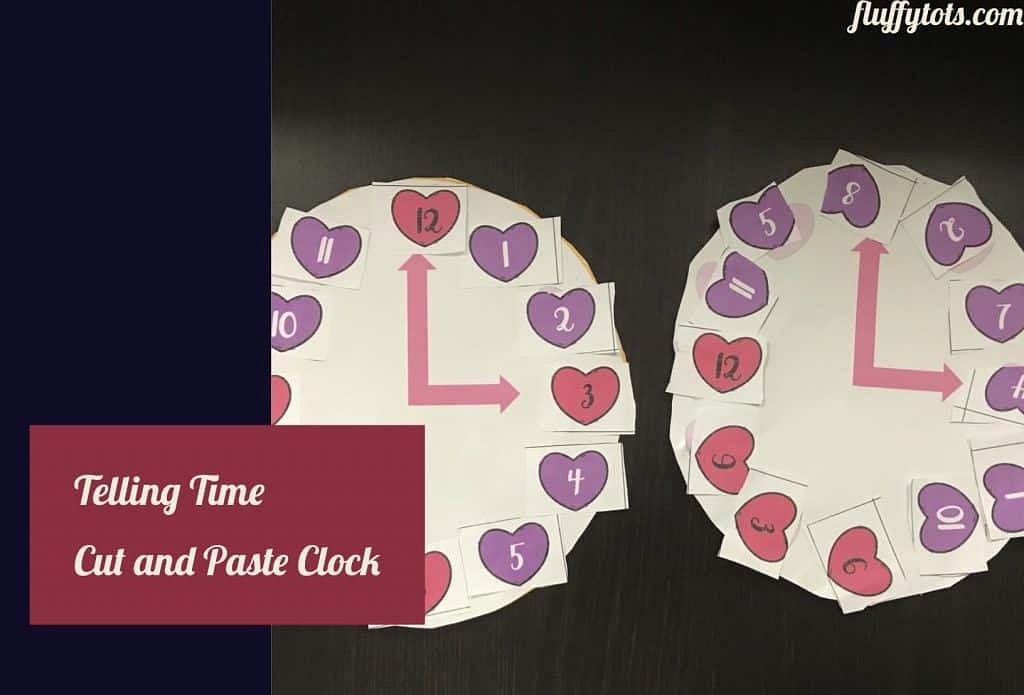 But, hey, let them have fun with those love-shaped clock. Cutting and pasting helps a lot to build their fine motor skills and eye-hand coordination.
Grab Your Download
Don't forget to grab for FREE Valentine Preschool Printable Clock by clicking the download button below!