Fun Spring Shape Sorting Printable
There are so many fun ways to learn about shapes. One of the ways that my kids love the most is, playing with shape sorter toys.
I found out that shape sorting can also be done with many cute images.
Hence, I created this Spring shape sorting printable featuring adorable bees and flowers.
The bees are smiling cheerfully. So come buzz in and let's print and play this fun activity!
About this Spring Shape Sorting Printable
This printable includes 6 shapes. That includes triangle shape, circle shape and square shape.
It also has a bit complex shapes such as pentagon, trapezoid and diamond shapes.
But don't worry, usually toddlers and preschoolers will be having fun trying to fit those shapes!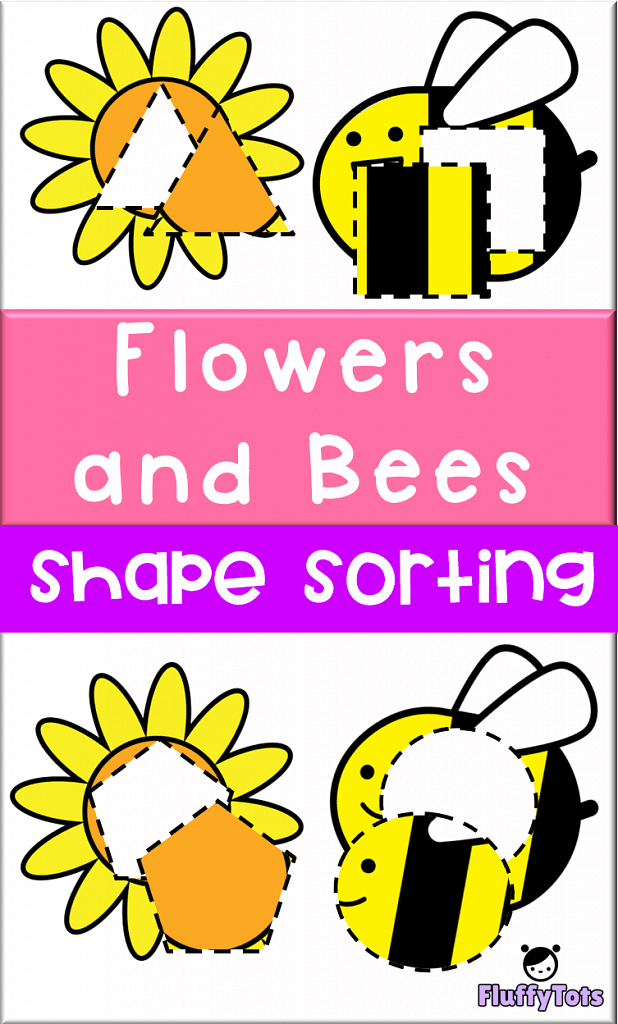 Tips for the Flowers and Bees Shape Sorting Activity
First, arrange the pieces that you have cut next to the matching bees and flowers.
Why make it easy?
Kids need some motivation. Without motivation, they will be most likely refuse to proceed with the activity.
Thus, for the first stage, you can put the shapes next to the matching bees and flowers as a hint.
Let your kids or your class fit them and paste the pieces.
Next, try to put all shape pieces at one side. Let your kids find the fitting piece by themselves.
While at it, you can introduce the shapes by letting them know 'This is square' or 'Look, this is circle! Can you find which bee has circle shape?'
Most important of all, let them enjoy doing this, and surely they will ask for more!
Be sure to click here to download your free Flower & Bee Spring Shape Sorting printables.
Have fun!
Shop for More Spring Fine Motor Activity
For more Spring-themed shape, sorting, matching, and other fine motor activities shop our Spring Fine Motor Packet here.