40+ Pages Easy to Use Back to School Tracing Activities
Are you looking for Back to School theme tracing printables with adorable school supplies images?
Then you'll definitely love this ready-to-print Back to School Tracing packet!
There are tons of engaging tracing pages with friendly and colorful school things in this packet; your kids will be having a blast of their day.
Let me walk you through some of the tracing activities.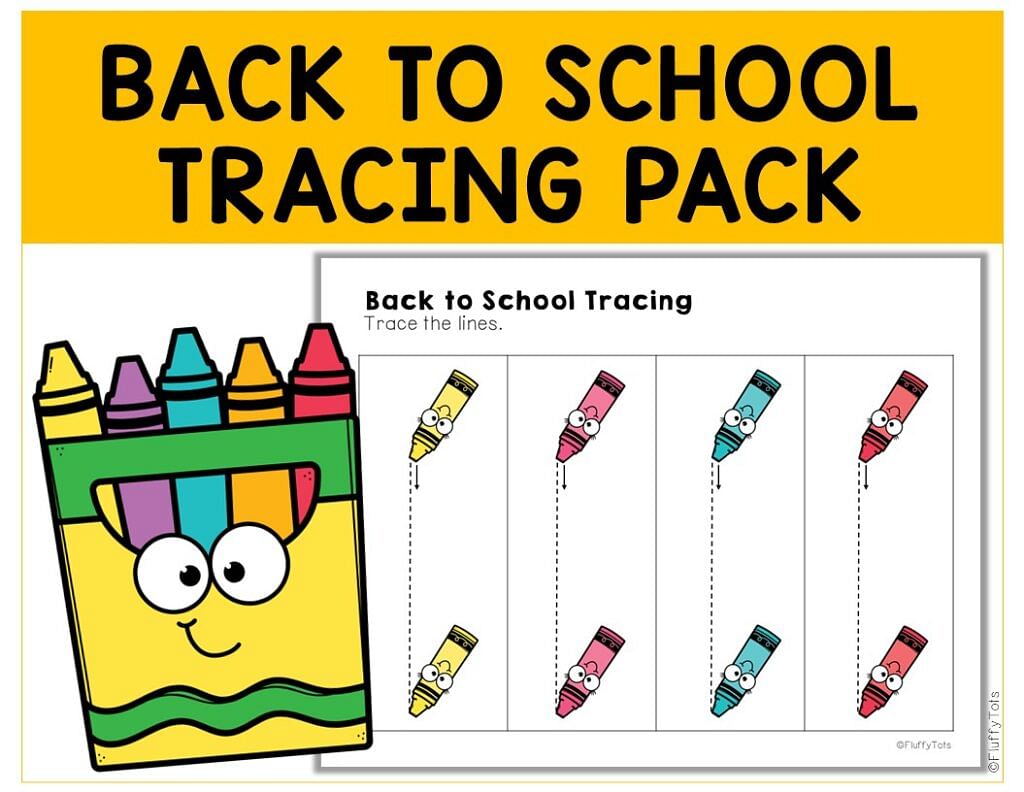 #1: Back to School Tracing Lines
Your little ones will be having fun meeting the smiling school supplies while tracing the horizontal lines, vertical lines, and more.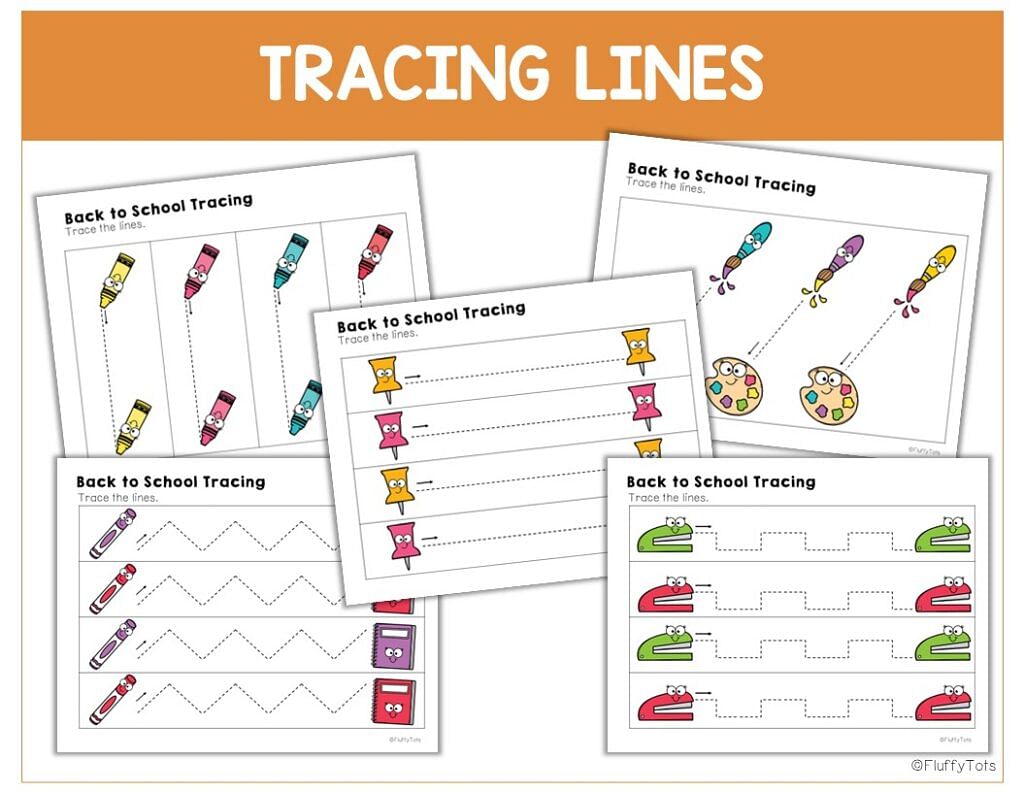 There are also wave curved lines. You know curve lines form letters like 'B', 'C' and 'g'.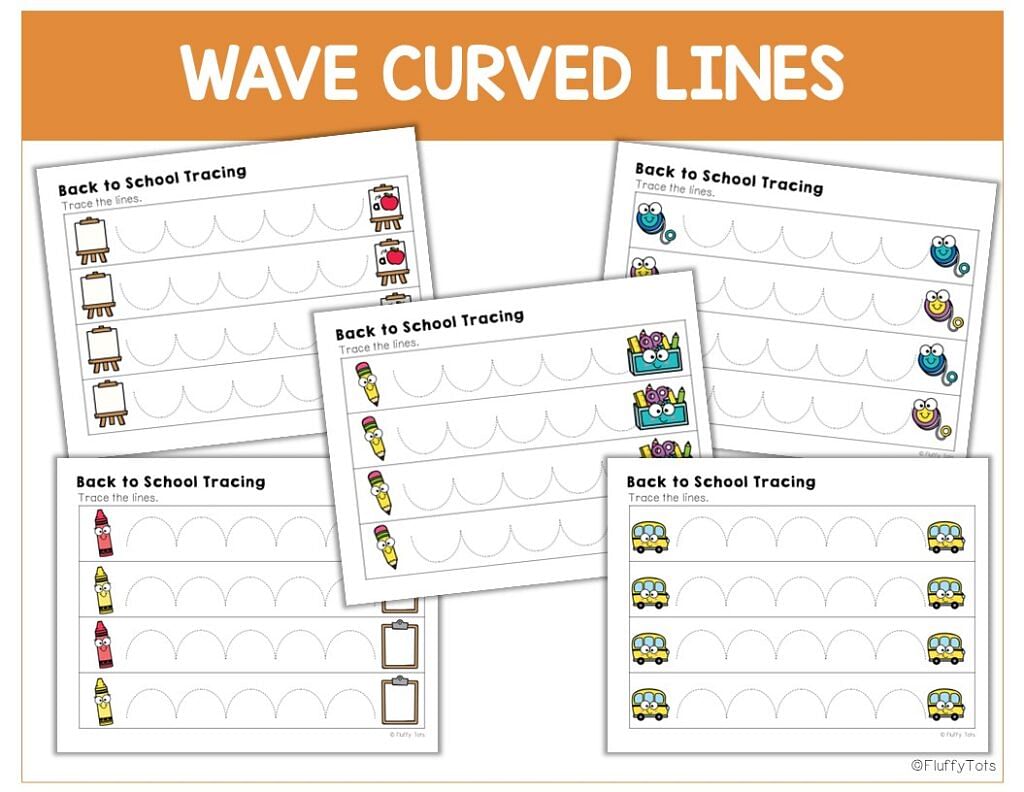 Wouldn't it be melting when you got your kids practicing tracing happily; they got to practice their pencil grips and fine motor, and you don't have to pressure them or anything like that.
Ooooh, that feels so good, right?
There are also tracing a variety number of wave curve lines.
#2: Back to School Tracing Shapes
There are also tracing shapes activities.
Your kids will get to trace on the adorable easel and on the cute notepads.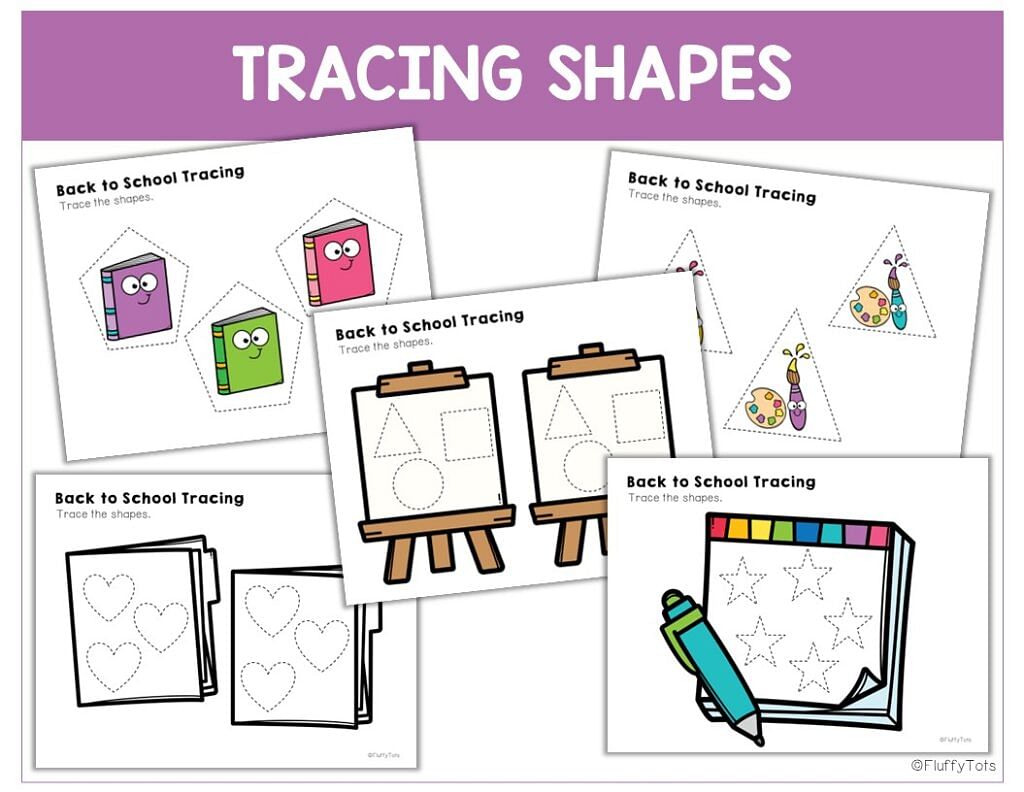 Be sure to color the shapes afterward!
Shop Back to School Tracing Printable Pack
It's time to have fun and print all these exciting tracing pages.
Click here to shop and download the Back to School Tracing Worksheet Pack right away!
Have fun!