40+ Fun Pages of Ice Cream Dot Printable for Summer Activities
Are you looking for ice cream-themed printables for your kids this summer?
This Ice Cream Dot Printable Activity Packet will get your kids jumping in joy! With lots of colorful ice creams and endless possibilities, this dot printable packet will give them hours of exciting fun.
Let's take a look at the mouth-watering ice cream.
From swirly cones to mouth-watering popsicles, these ice cream dot printable pages will definitely spark your kid's imagination and creativity.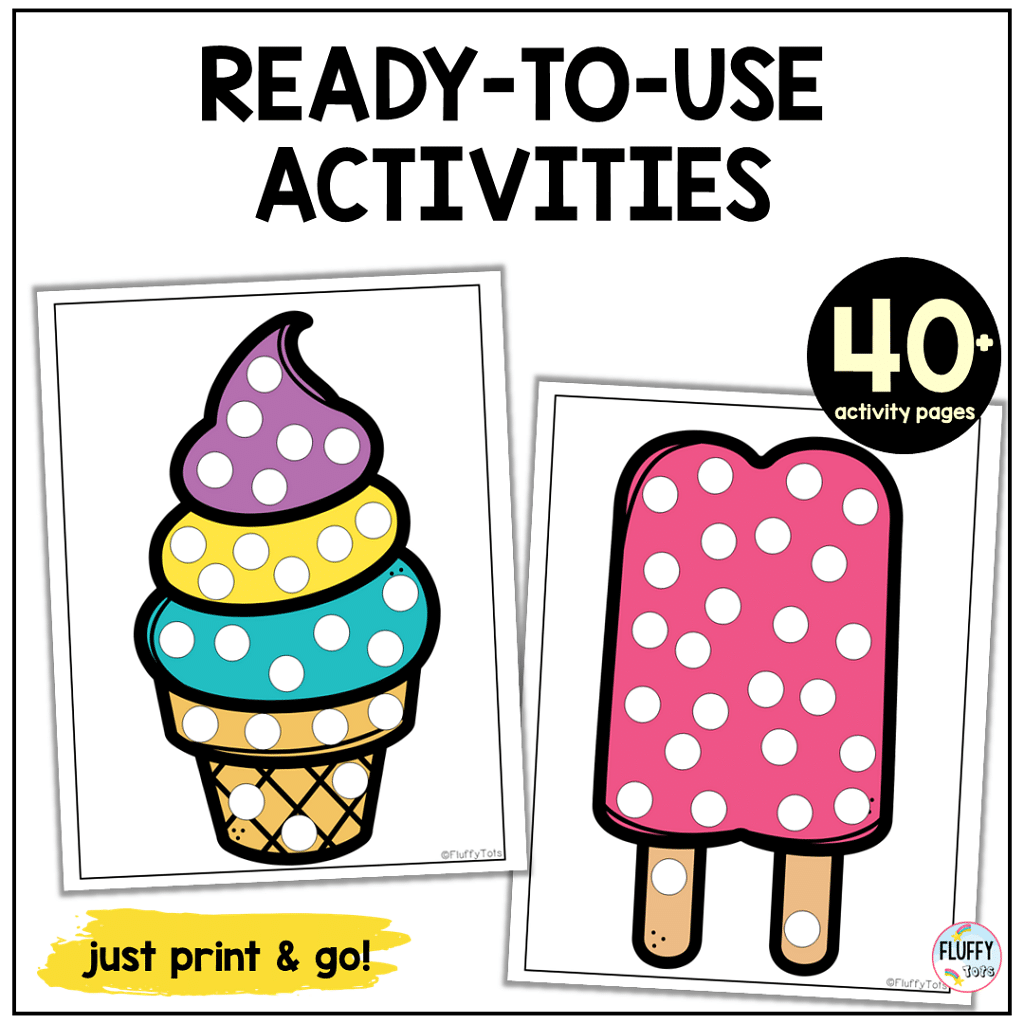 How to use the dot printable worksheets
First, you need to print the pages that you wish to use. Pick any from the 40+ dot pages.
Then, take out your dot markers and let your kids dot the ice cream.
What if I don't have a dot marker?
Don't worry, I, too, don't have a dot marker, but activities like this Ice Cream Dot Printable Page always excite my kids.
Use dot sticker
We love to use this activity with dot stickers. Just find some of your leftover dot stickers or any small fancy stickers, and let the fun begin.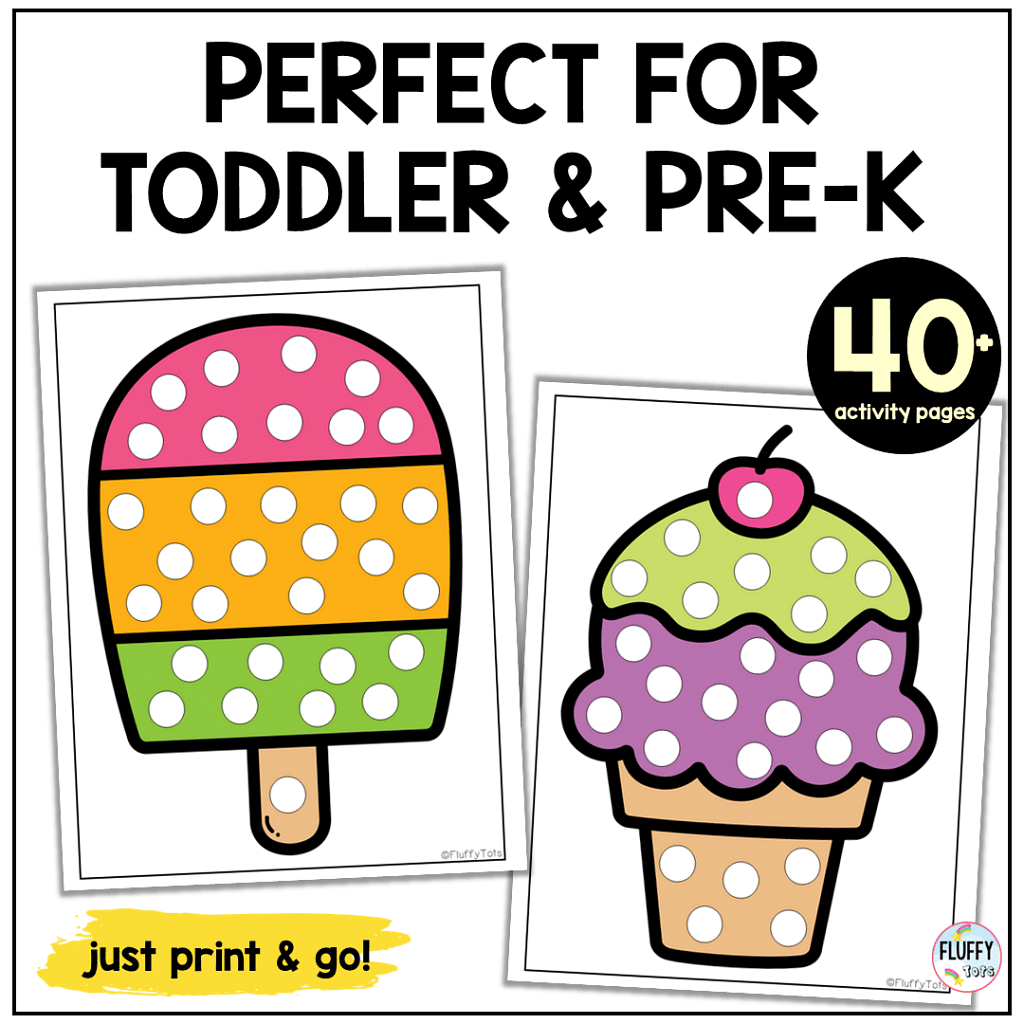 Little toddlers love to peel stickers, right?
Now it's time to let your little ones peel the stickers and put them on the dots.
Use as Coloring Pages
The easiest way is to use these summer ice cream dot pages as coloring pages.
For little kids, coloring a big coloring page can be overwhelming. But coloring just a small little dot can be exciting.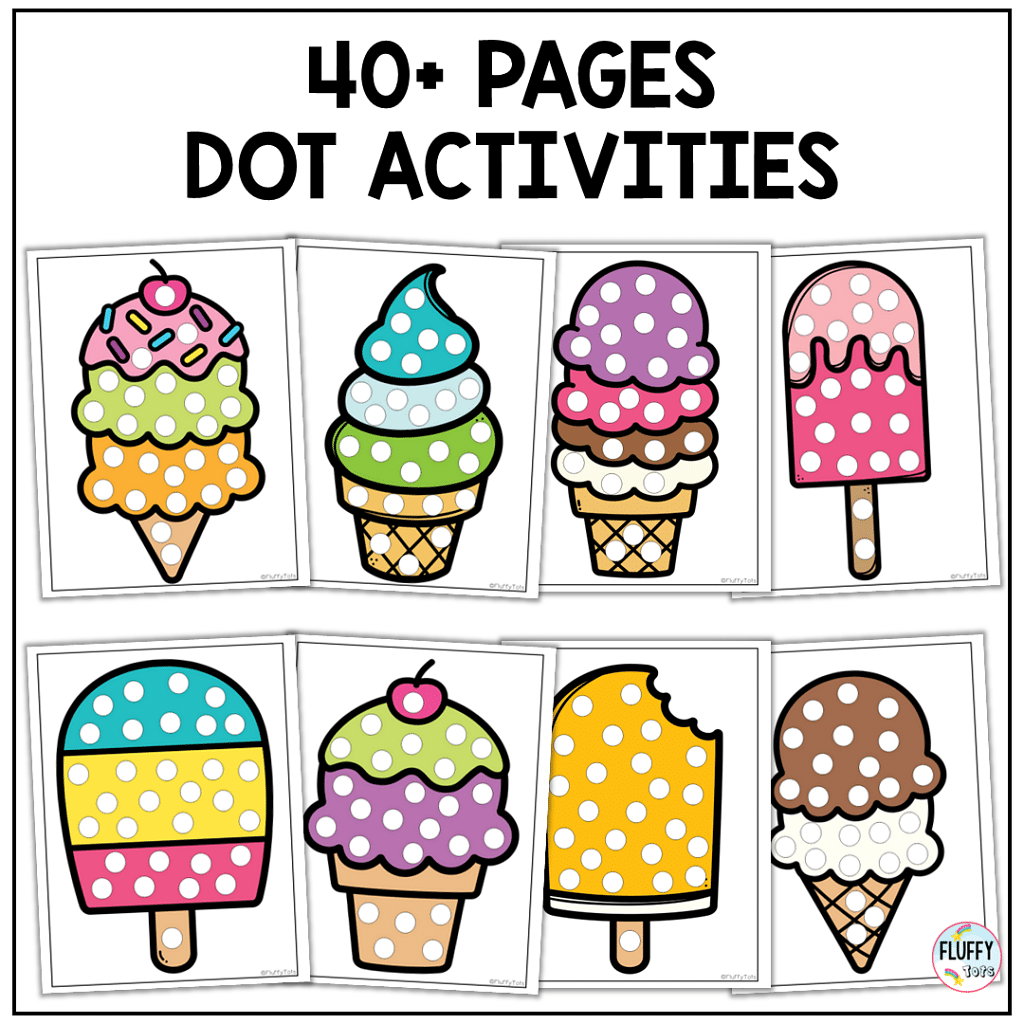 Let them color either according to the color or just as they wish.
Ready for fun Ice Cream dot printable activities?