Easy Step-by-Step Tracing Letter Worksheets for Preschool
Teaching little kids to trace alphabet letters can be challenging.
While all they have to do is to trace the dotted lines, it's kind of a challenging task for them.
For little kids to practice tracing letters or lines, there are many minute details for them to master.
This includes to able to grip the crayons so that the crayons can write.
And to be able to trace on the dotted lines without going out of the line.
It's so overwhelming…
This leads me to bite-sized my teaching
This means, rather than having my toddler or preschool kids trace that one whole letter, I'd first get them to trace a few lines that form the letters.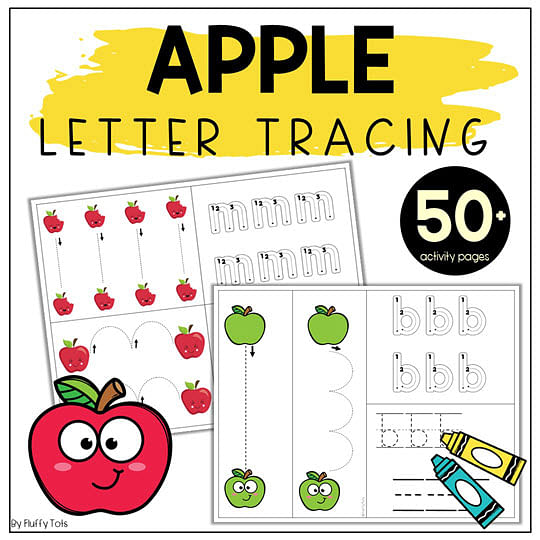 For example, to trace the uppercase letter A, they'll have a little practice tracing both diagonal lines and straight horizontal lines.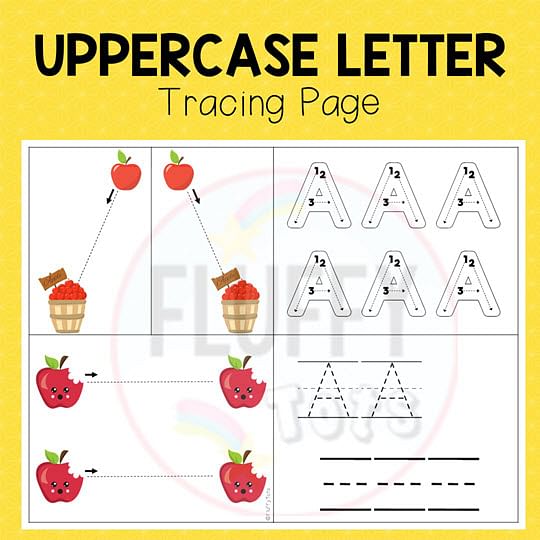 And those lines have cute thematic pictures; this one is from our Step-by-Step Tracing Letter worksheets pack (Apple theme).
By doing this, your young tracer will get an idea of how to trace that one whole letter.
Below is the example of tracing the lowercase letter c.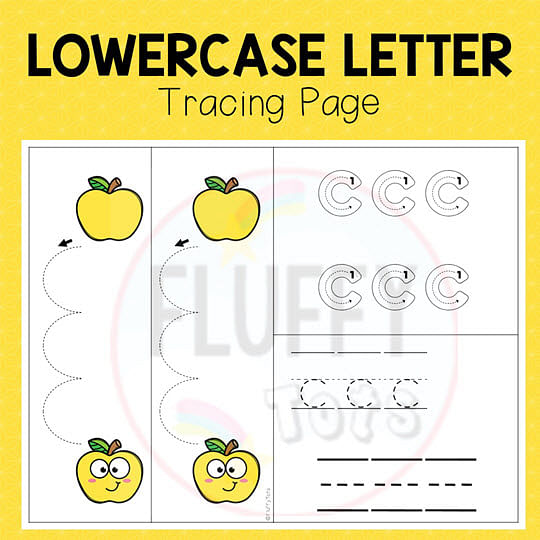 Plus points, when your kids feel that they can do it, they'll be more motivated to continue practicing tracing letters.
That sounds great, right?
Ready for fun tracing letter practice?
Shop Your Step-by-Step Letter Tracing Worksheet pack
It's time to let your little ones have fun practicing tracing letters!
This Letter Tracing printable packet has letter tracing practice for all alphabets from letter A to letter Z, and includes tracing practice for both uppercase and lowercase letter tracing.
Shop your Apple Tracing Letter Worksheets here.