Easy Easter Jellybean AB Pattern Worksheets
For kids to start counting, they first need to master the pattern concept.
For this Easter Season, it is the perfect time for Easter Jellybean AB Pattern Worksheets activity.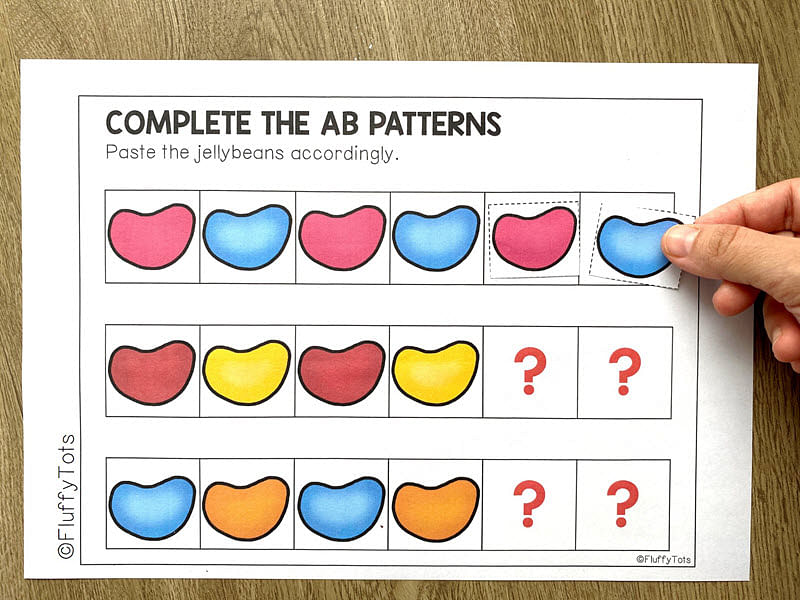 About the Easter Jellybean AB Pattern Worksheets
This FREE printable is about AB pattern activities. This is the most simple pattern for preschoolers and kindergarten kids.
There are yellow jellybeans, red jellybeans, blue jellybeans, and more!
Bright colors surely bring up the kids' moods, right?
How to Use the Easter AB Pattern Printables
First, print out this freebie (you can download it from the download button at the end of this post)
Then, cut the jellybeans from the 'cut out page'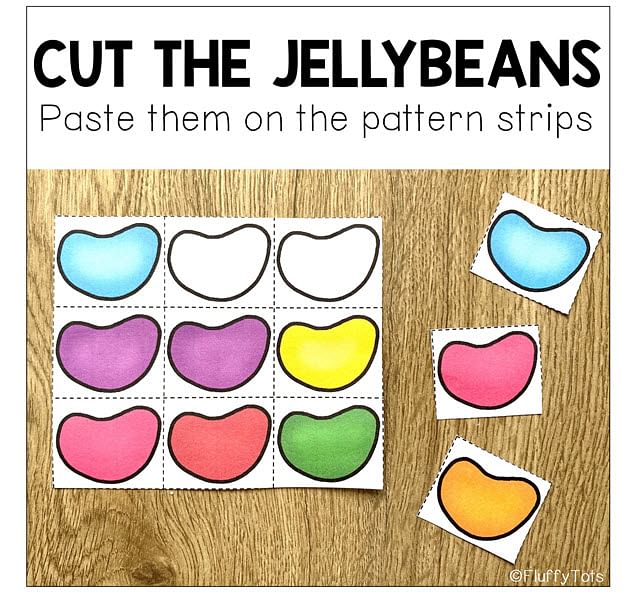 Then, solve the pattern one by one.
If it looks tricky for your kids, you will want to begin the activity together.
Help your kids figure out what the next jellybean would be. Point to each jellybean using your finger.
Then together call out the jellybeans' colors.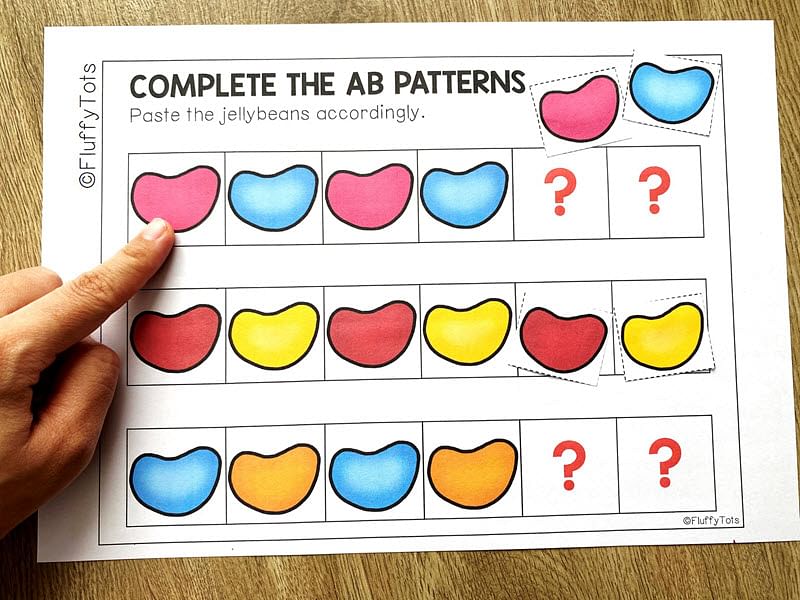 Once your kids gets the pattern concept, you can mix those jellybeans and let your kids do the activity independently.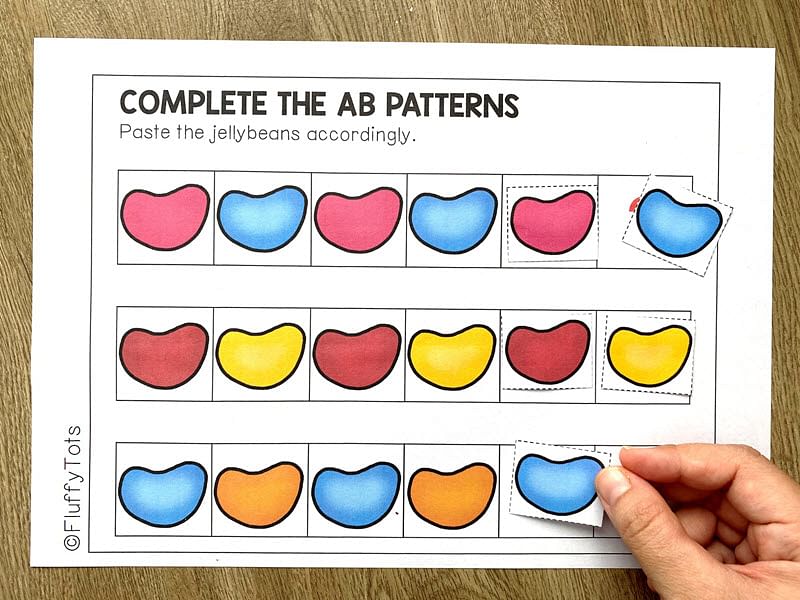 Shop Easter AB Pattern Worksheets Pack
Let's have fun with more Easter pattern activities with our Easter AB Pattern pack here.