Earth Day Math Activities for Preschoolers : FREE 10-Frames Printables
Among other things that help to save the Earth is by planting trees.
Trees help to provide oxygen and take in carbon dioxide. It also helps to make the Earth a cooler place to live in.
This Earth Day 10-frames activities will be a perfect addition to your Earth Day week.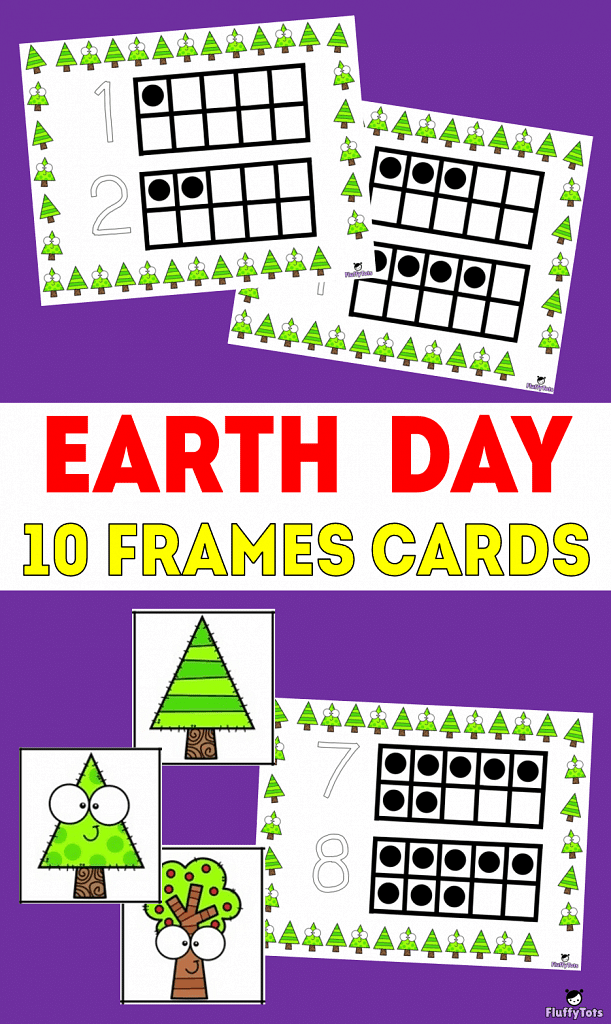 How to Use the Earth Day 10-Frames
First, have your kids cut the trees with kids friendly scissors.
Then paste those trees onto the dots on the 10-frames.
This activity helps your kids to understand how does 6 looks like or how does 8 look like.
Be sure to click here to download your FREE Earth Day 10-Frames activities.
Have fun!
Shop More Earth Day Math Activities for Preschoolers
For more Earth Day-themed math activities, be sure to shop the Earth Day Math Pack.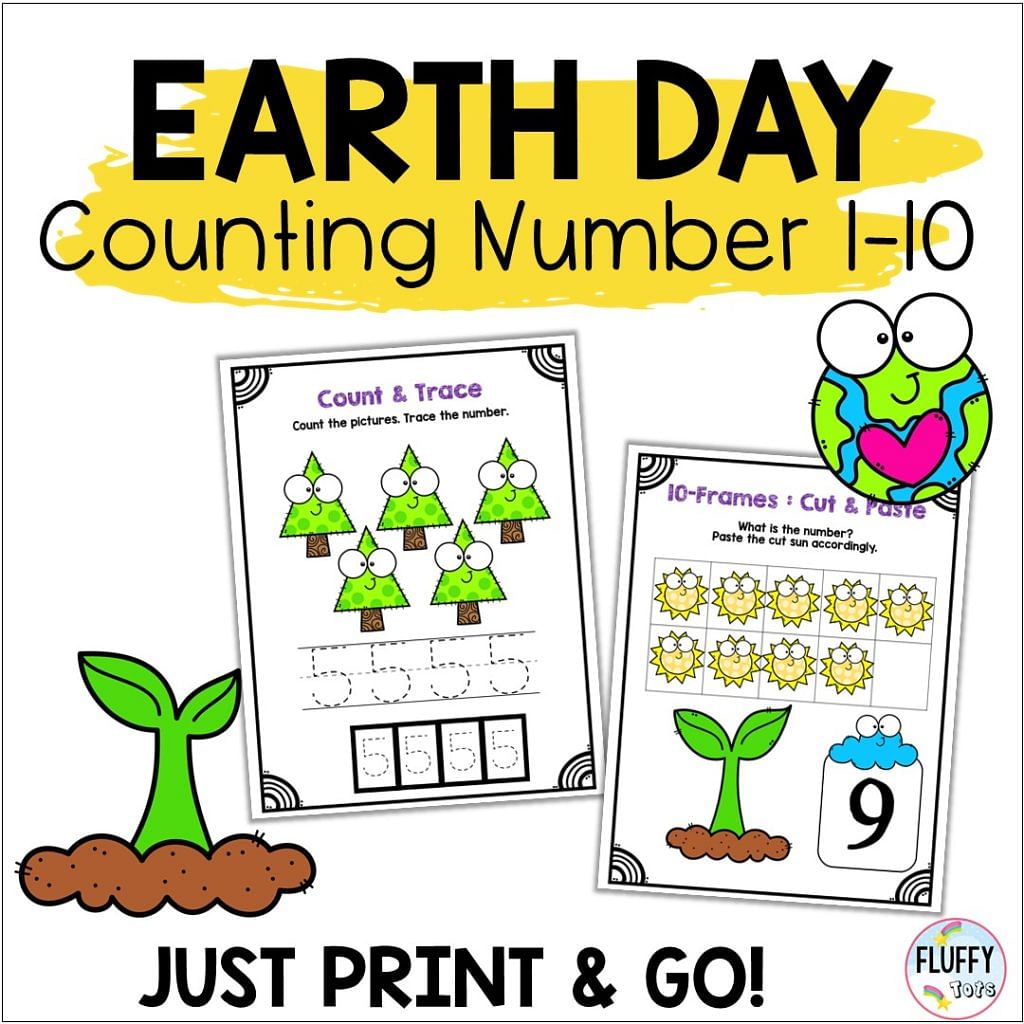 EARTH DAY MATH ACTIVITIES
Include counting activities for very beginning learners who still learning to count number 1-5.
Also include counting numbers 6-10.