How My 2-Years Old Practice Scissors Cutting by Herself
Homeschooling with a toddler is tough.
It's challenging to find activities that fit all of my kids, especially my 2-years toddler.
While my big kids can do their tasks independently, my 2-years old toddler is still finding her way with things, such as learning how to hold the scissors.
And learning how to use the glue in a moderate amount.
While my 5-years old happily do cut-and-paste activities without having to ask for my help, my 2-years old Hajar kept on needing me.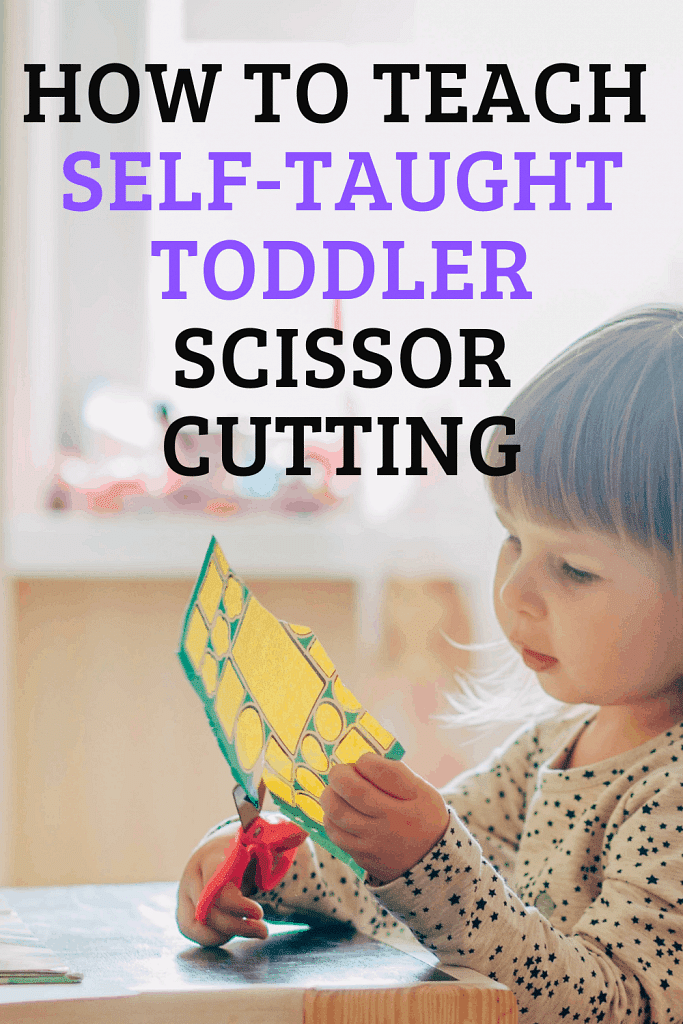 Somehow eventually, she felt as if she needs to step up her game. She has to master her older siblings' activities.
I think that was when she started to practice scissors cutting by herself.
How She Practice Scissors Cutting by Herself
She started by exploring the scissors.
She begins by observing how the scissors open and shuts. How to hold it the way that she likes.
She also started to practice cutting. She tested how to open and shut the scissors on a piece of paper.
Did the paper cut when she holds the scissors this way or if she changes the way she holds the scissors?
She also started to practice scissors cutting on the edge of big papers, small papers, books, and so many things.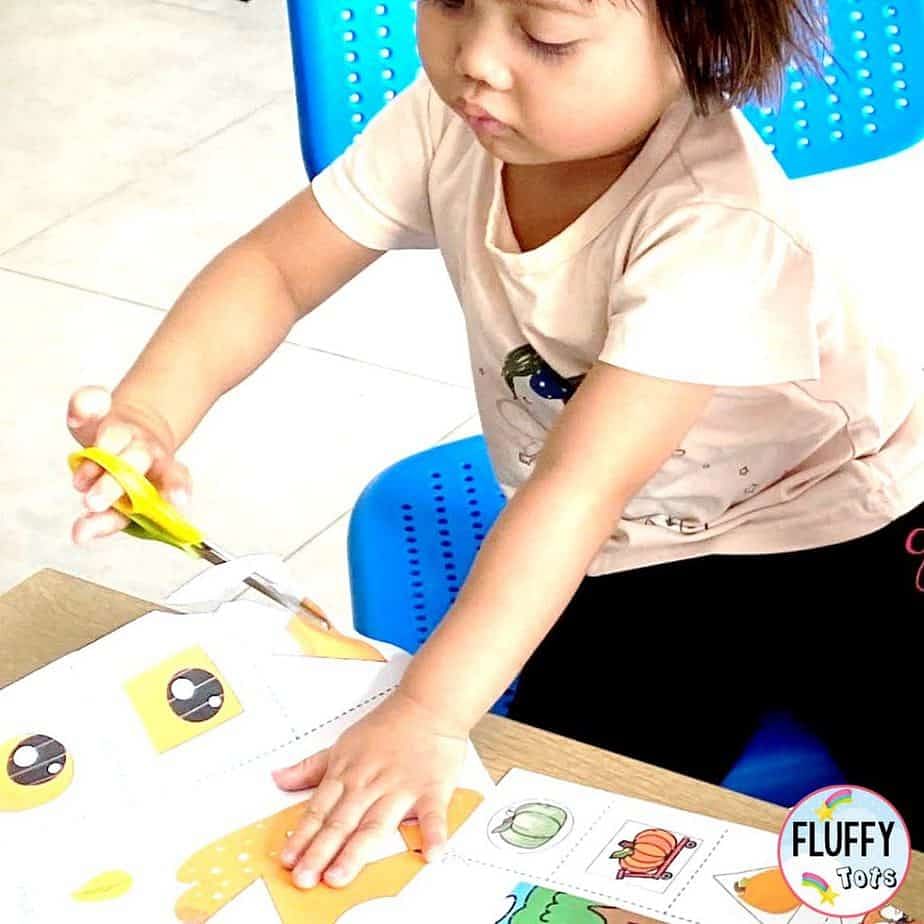 Even some of her shirts unintentionally got cut while she's practicing.
But, those papers that she tried to cut, does not even have a small cut.
I started to feel sad for her. Weeks of effort turns to no result, it's discouraging for an adult like me.
Seeing this, I started to chime in, intending to help her successfully make a bit cut on the paper.
I tried to guide her on how to hold the scissors correctly. You know, draw smiley faces on the thumb.
But no, Hajar wanted to do her own way.
So I backed off and continue watching.
Finally
Somehow, after several more weeks, she has successfully made her cut! She cuts the paper by herself!
At first, it was a small cut on the edge of big A4 papers. As time goes by, my 2-years old can cut the big papers into half and quarter!
I know this sounds small, but if you have a toddler trying so hard at one thing, you would know this feeling. Ha.
I am so proud of her that I wanted to encourage her to practice more. I started making her cutting strips that have thick lines to guide her cutting.
And she loves it instantly!
Seeing Hajar's scissors cutting practice, I wish if only I can turn back the time and hand her the cutting strips earlier.
How Cutting Strips Help Toddler Practice Scissors Cutting
Cutting strips have short thick lines and some pictures in between.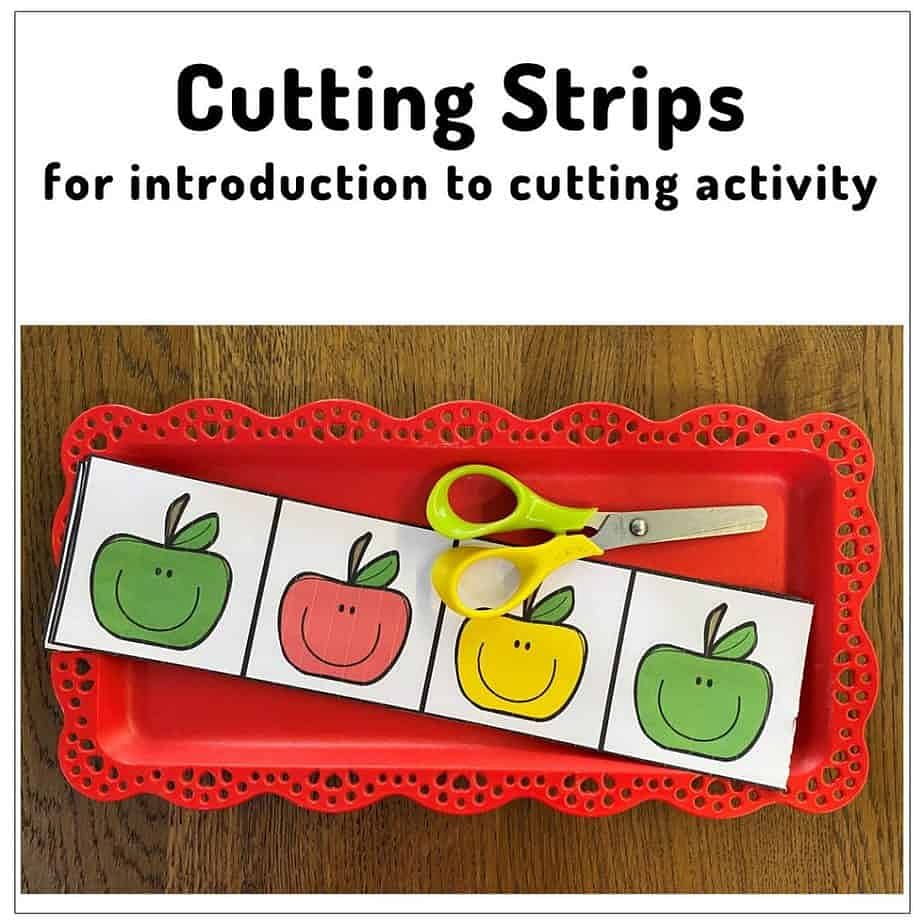 Tell them to cut on the thick lines so that we can cut out the picture. It's a small task, but little tasks repeatedly lead to more significant success for toddlers.
Subscribe to Download Your Free Cutting Strips
If you have a toddler that already shown interest to practice scissors cutting, or in the middle of scissors cutting self-taught, be sure to try our cutting strips.
Subscribe below for your freebie.
More Cutting Strips – Apple Themed
If you love this adorable cutting strips and want more practice for your little ones, grab our Apple Cutting Strips here.
Over 40+ cutting strips plus 20+ cutting pages practice for your kids.