70+ Exciting Non-Standard Christmas Measurement Activities Card
"Can I help you?" asked my little girl.
She was fascinated by us using the measuring tape to measure our drawers.
It's her first time meeting the tape.
But measuring tape is a bit dangerous. It can hurt our fingers if we accidentally snap it.
So I refused.
But she insisted.
Ok, fine. I then carefully locked the tape and let her measure the chairs and the table.
PS: Scroll to the bottom of the post to download your mini-freebie of Christmas Measurement cards
Measurement Cards for Safe Measurement Activities
A measuring tape can be dangerous.
But the below measurement cards are totally safe.
If you're looking for measuring activities to do with your kids, these Christmas measurement cards are a must-have.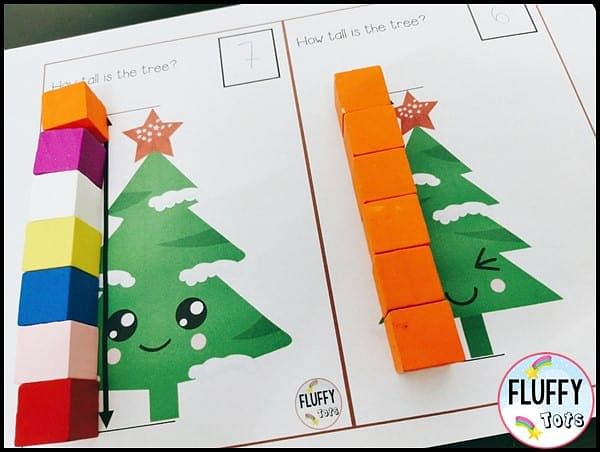 How to Use the Christmas Measurement Cards
You can measure the trees using anything available; for example, you could measure them using paper clips.
Or use cube blocks to measure which tree is higher.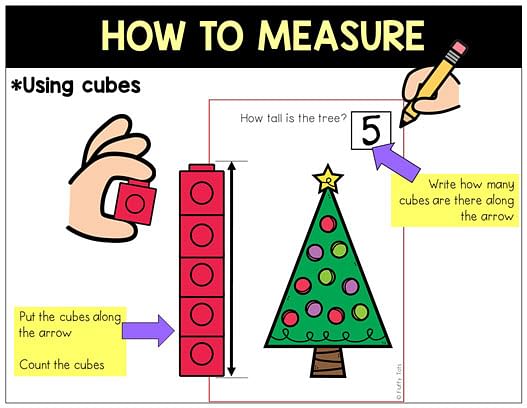 Or use daily home supplies such as the buttons to measure the Christmas tree.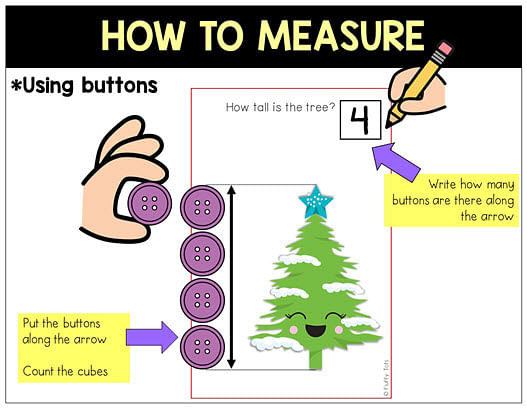 This activity also strengthens your kids' counting skills.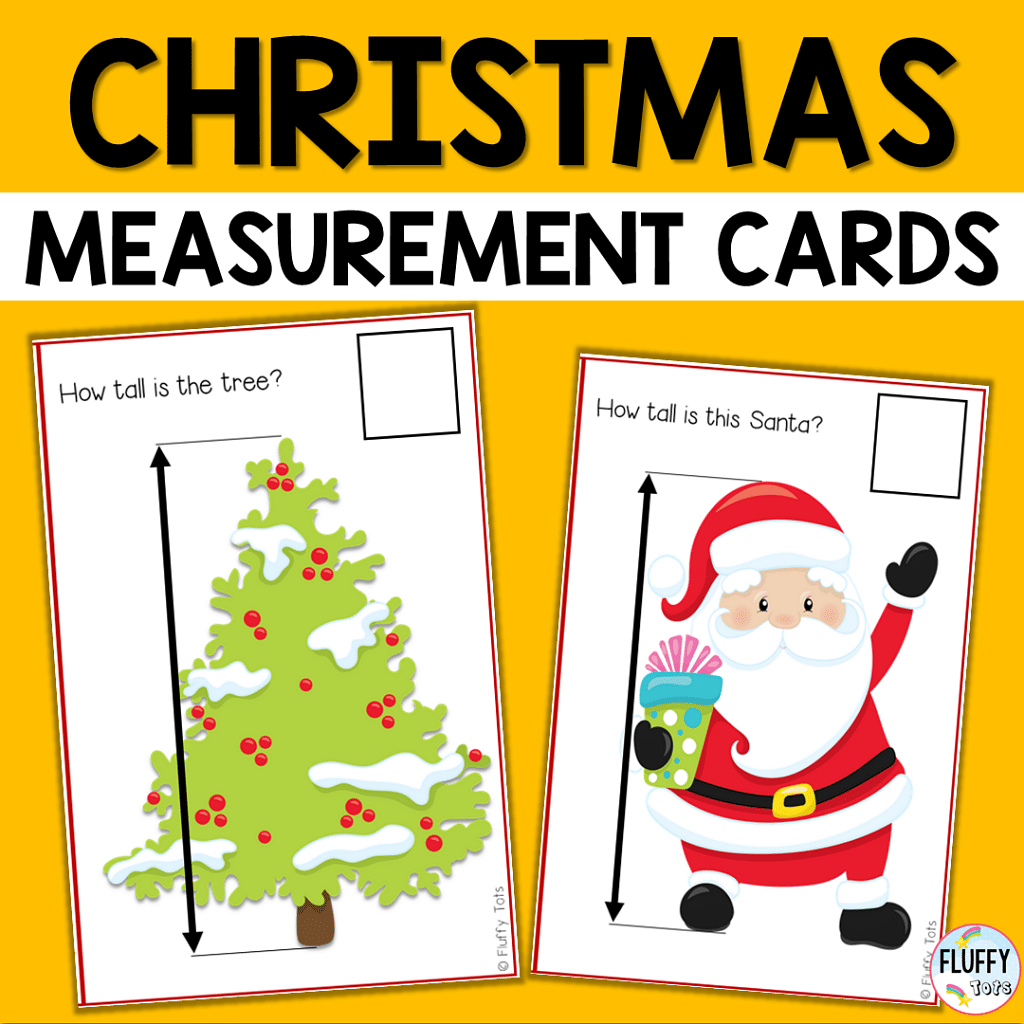 Sneak peek into more measurement cards
Let me share with you some sneak peeks at more of the Christmas measurement cards.
#1: Christmas tree measurement
There are lots of Christmas trees with faces, ornaments and some with more colors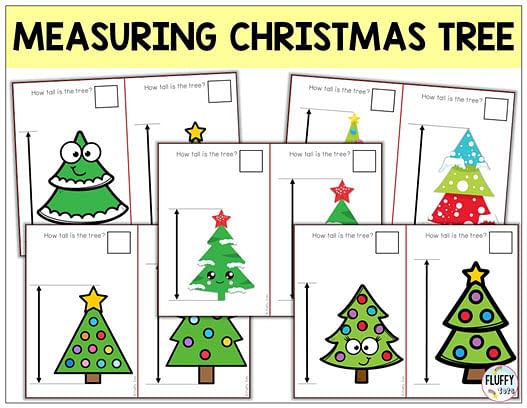 #2: Reindeer measurement
Let's have fun measuring the many reindeers.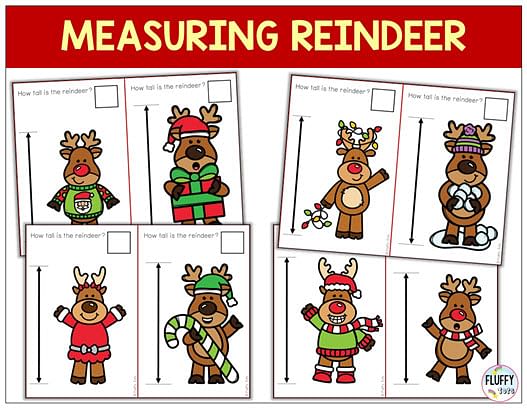 #3: Santa measurement
Ooh there are many Santas for your little ones to measure.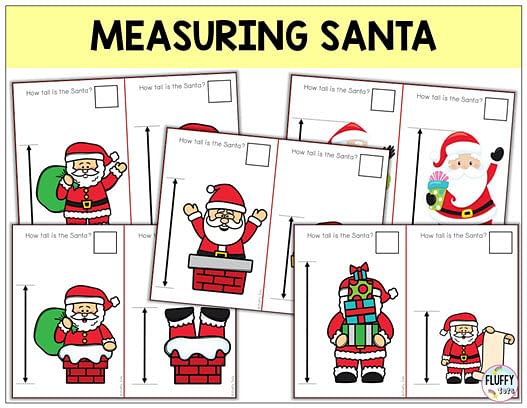 #4: Elves measurement
Let's measure the elves; who are the shortest or the tallest of all.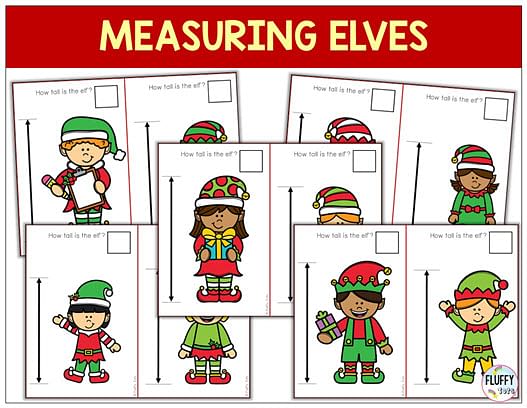 #5: Gifts measurement
Some gifts are tall, some are short.
Let's measure them all.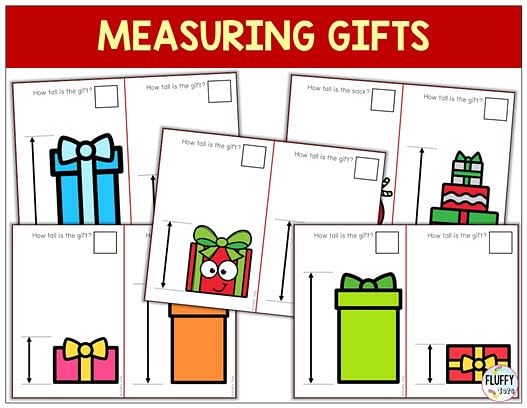 #6: Goodies measurement
It's fun to measure Christmas goodies around the house.
Or you can measure the goodies in this Christmas measurement cards.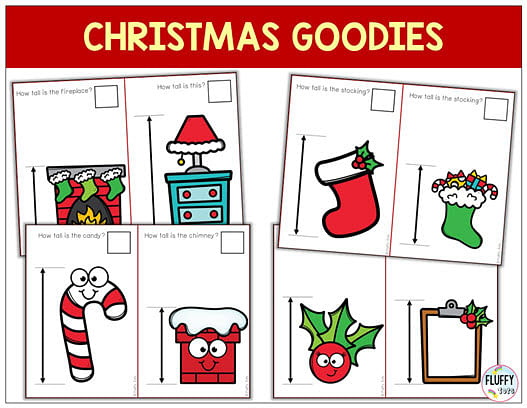 ⭐ Try some of the FREE cards over here.
Shop 100+ Measurement Cards