70+ Exciting Christmas Non-Standard Measurement Card
I used to think that the measurement topic is quite heavy for my 4-years old until I tried to do measurement cards with her.
Oh, it was actually fun!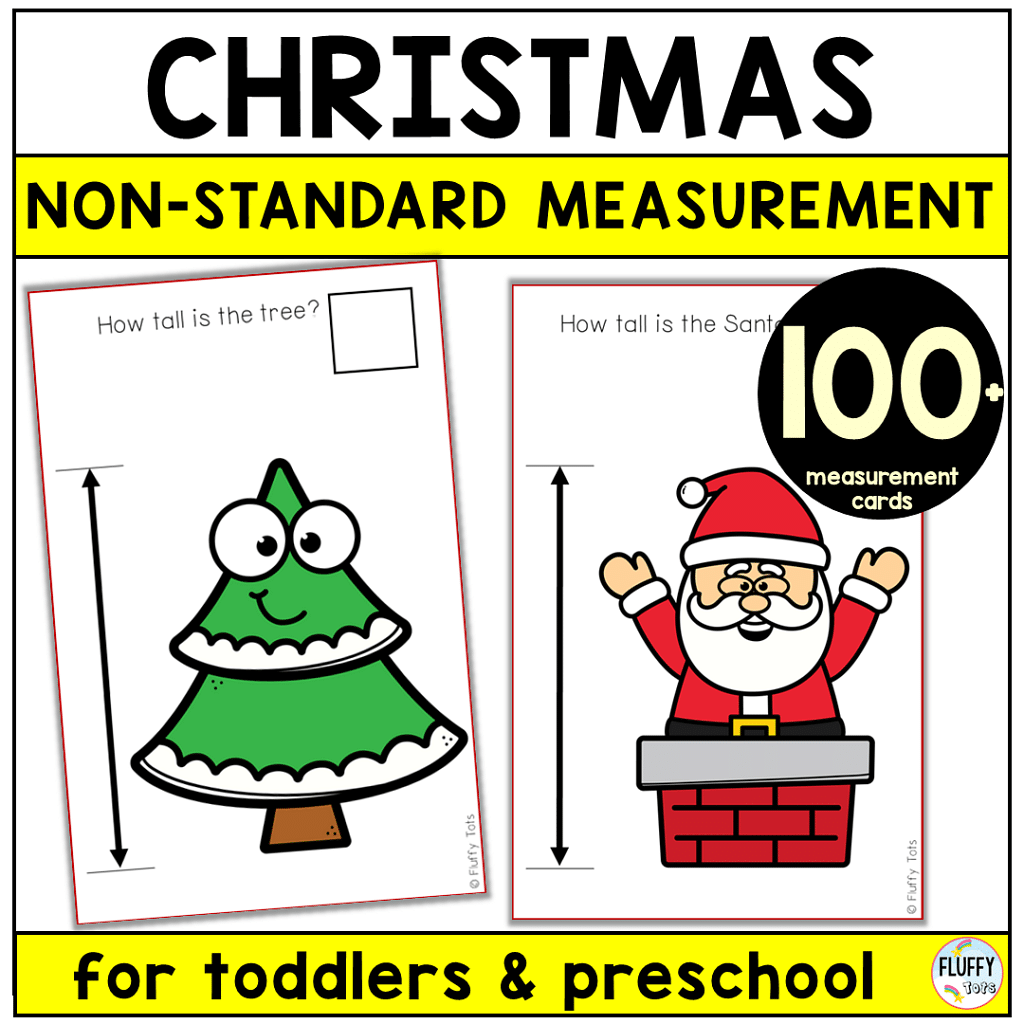 Today I am thrilled to share with you our Christmas Non-Standard Measurement Cards.
But first, let's talk about preparing the activity
If you wish to re-use the activity, it's best to laminate the cards for more durability.
Laminate, cut into 2, and prep some dry-erase marker to write numbers on the cards.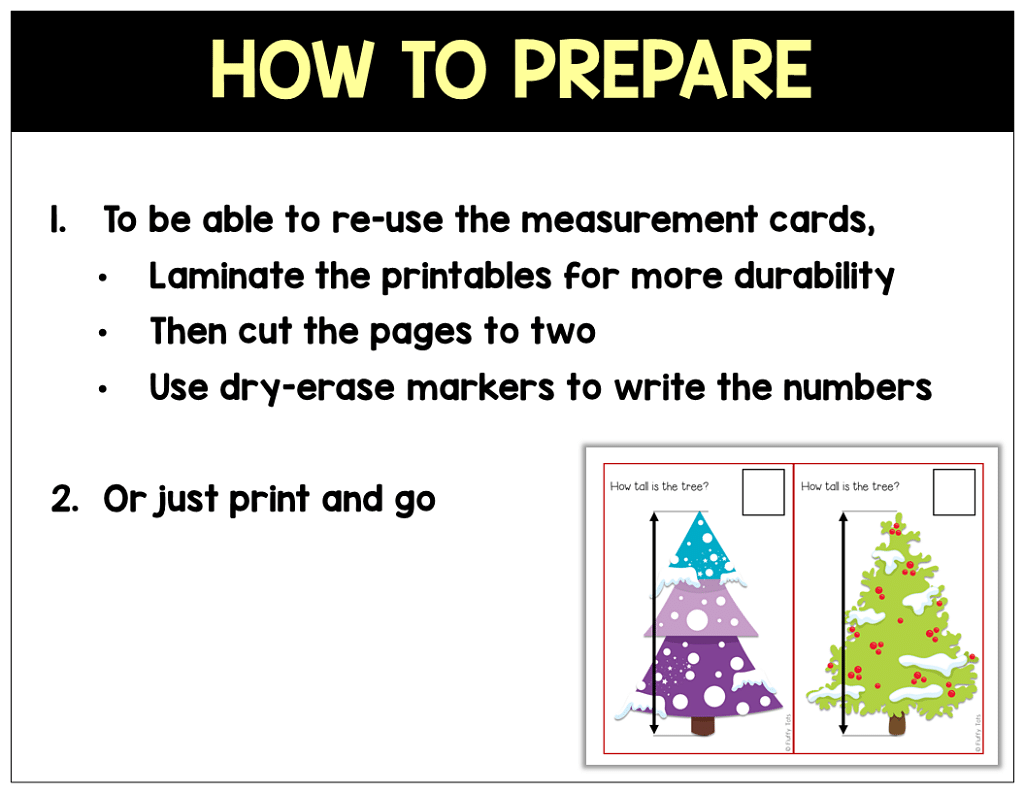 You can also just print and do the activity right away; without laminating
How to Measure the Christmas Goodies
You can use anything to measure the Christmas goodies in the measurement cards.
Let me show you one example of the activity.
Example Measuring Using Cubes
If you have cubes supply, pull them out.
Next, have your kids arrange the cubes along the arrow on the cards.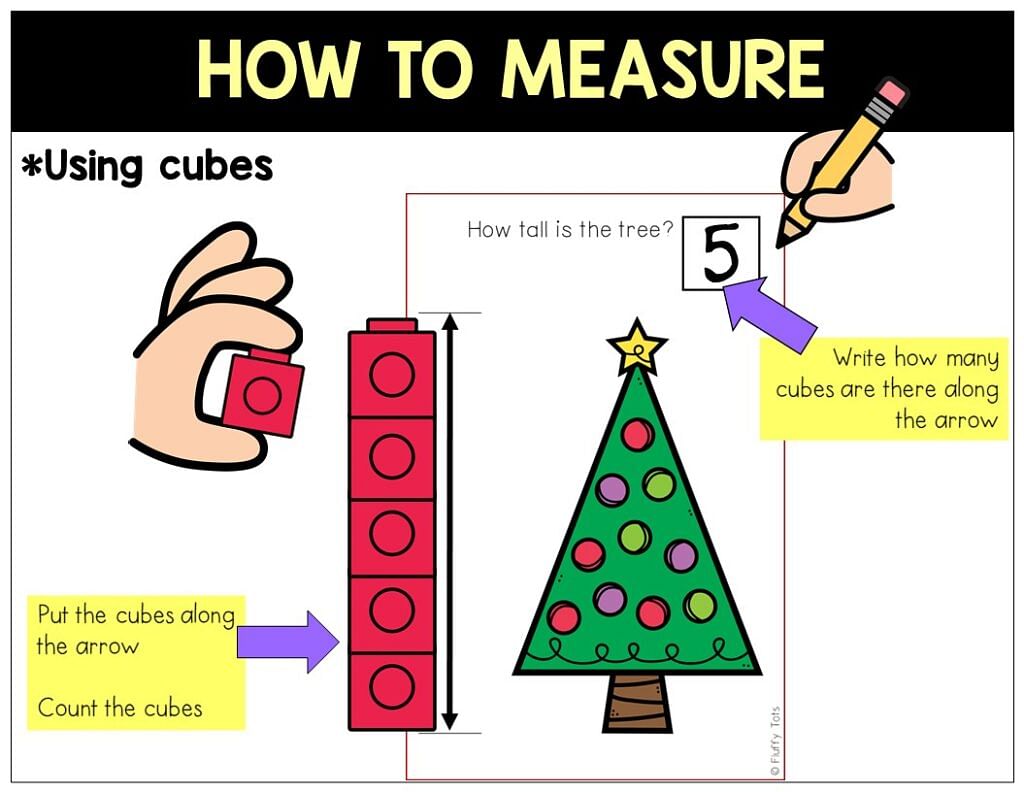 Now, count how many cubes can fit along the arrow. Write the quantity in the box.
If the final cube only fits half of the arrow or less than half, you make the rule; whether it counts or not.
You can also use buttons or linking chains or gummy bears or anything similar; as long as your kids can see and count them.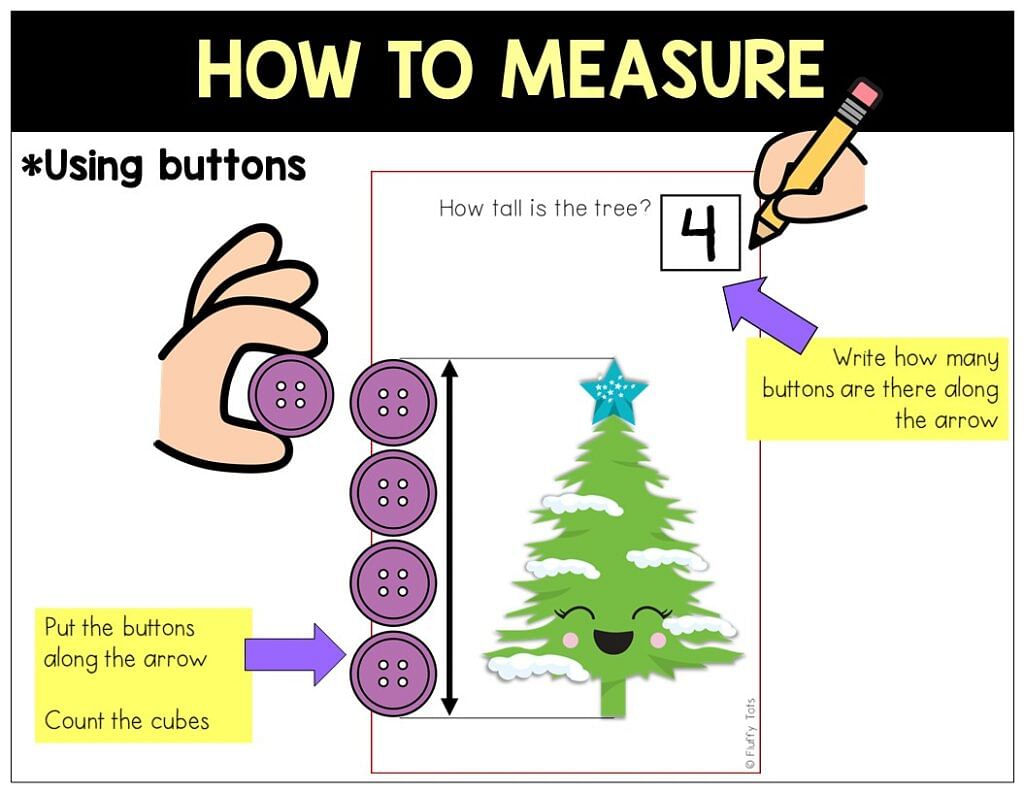 Super simple and easy, yet fun math activity!
Preview of the Included Measurement Cards
Let me share previews of the Christmas Measurement Cards that are included.
There are measuring the height of Christmas trees, of the Santas, and more.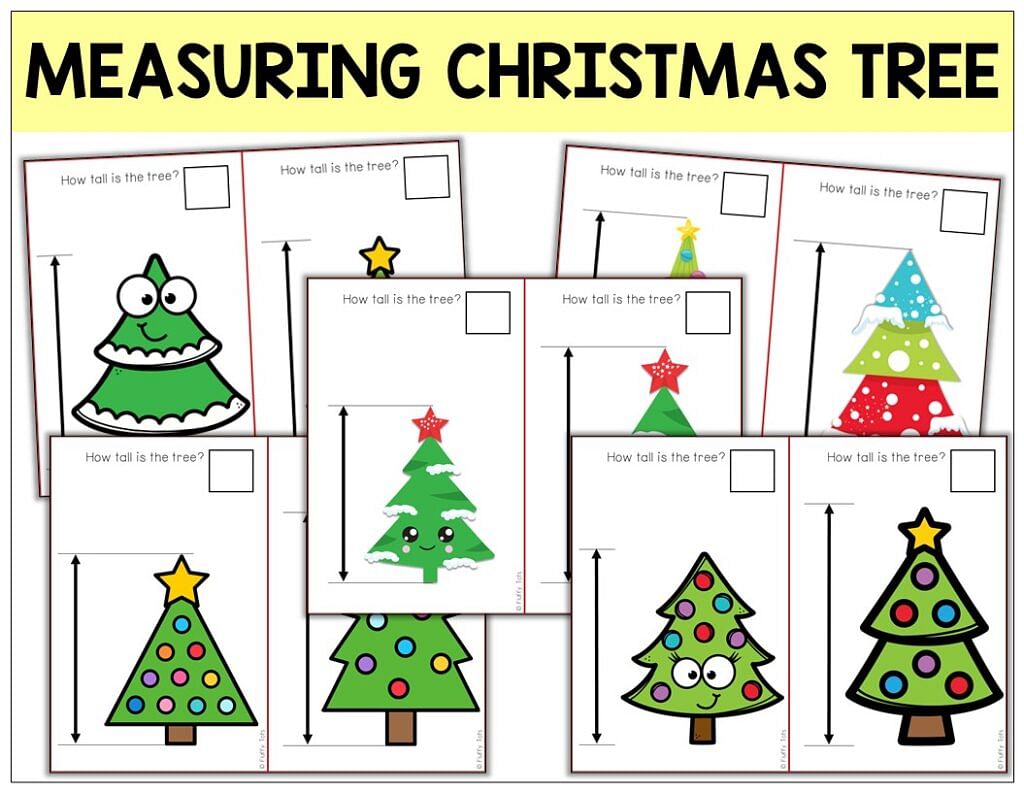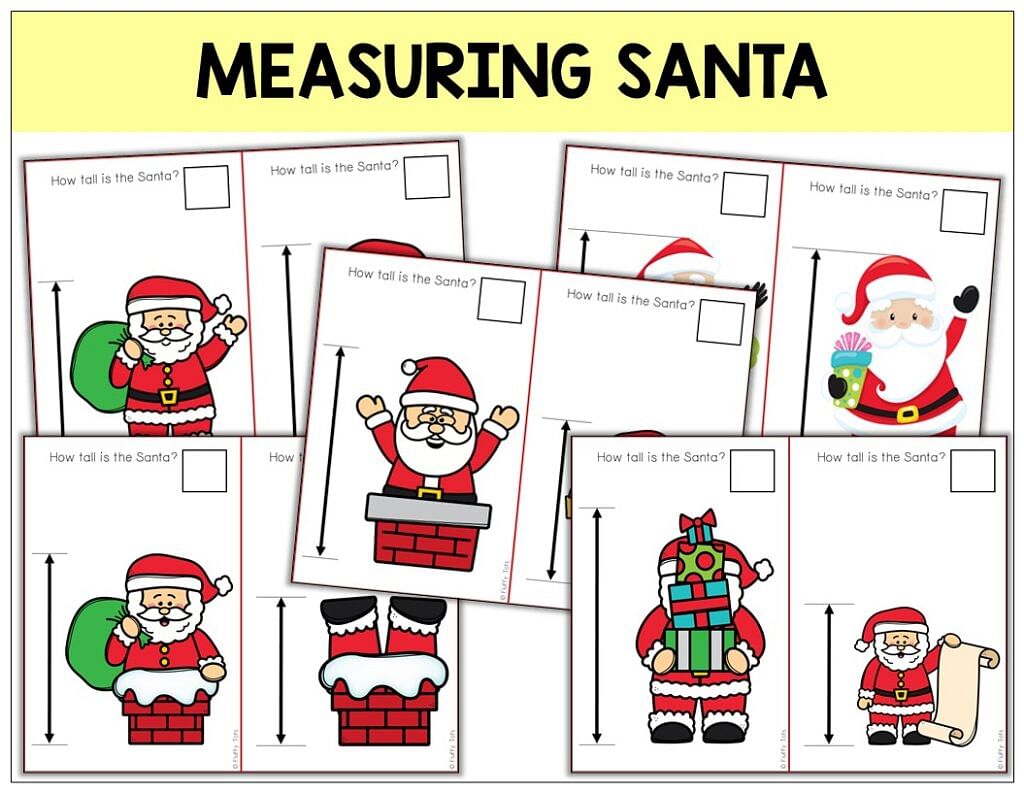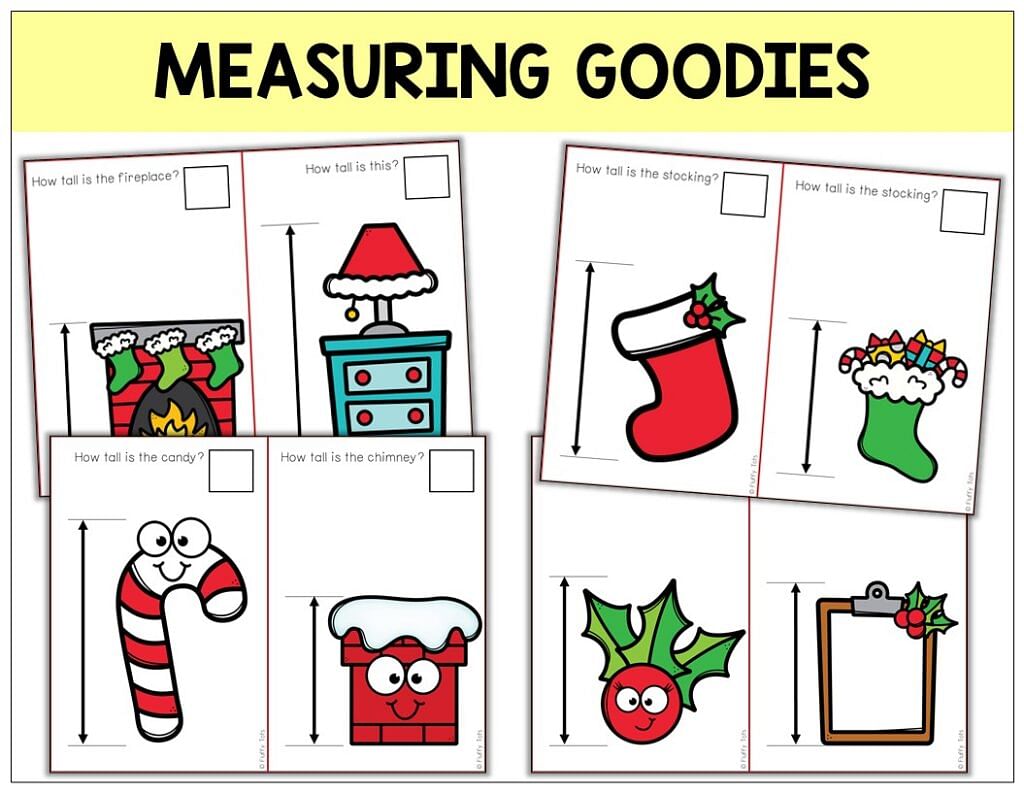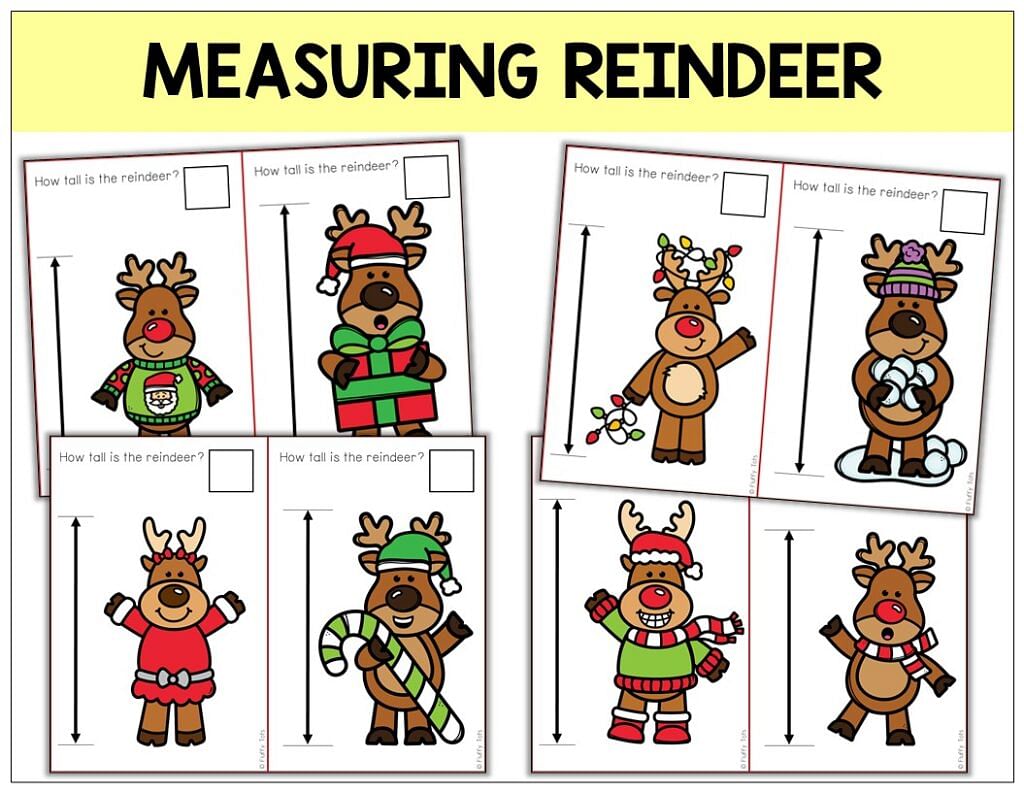 Ready to try it with your kids?
Subscribe for Your Mini-Freebie
Be sure to try some of the activity pages by subscribing below.
Have fun!
Shop Christmas Non-Standard Measurement Cards
Shop your Christmas Non-Standard Measurement Cards packet.
Have fun measuring the Christmas trees, Santas and more!