50+ Pages of Fun Christmas Tracing Horizontal Lines Prewriting Worksheets
Are you looking for Christmas tracing horizontal lines activities? That focus only on tracing horizontal lines?
Check out our adorable Christmas Horizontal Tracing packet, your kids will love it to bits!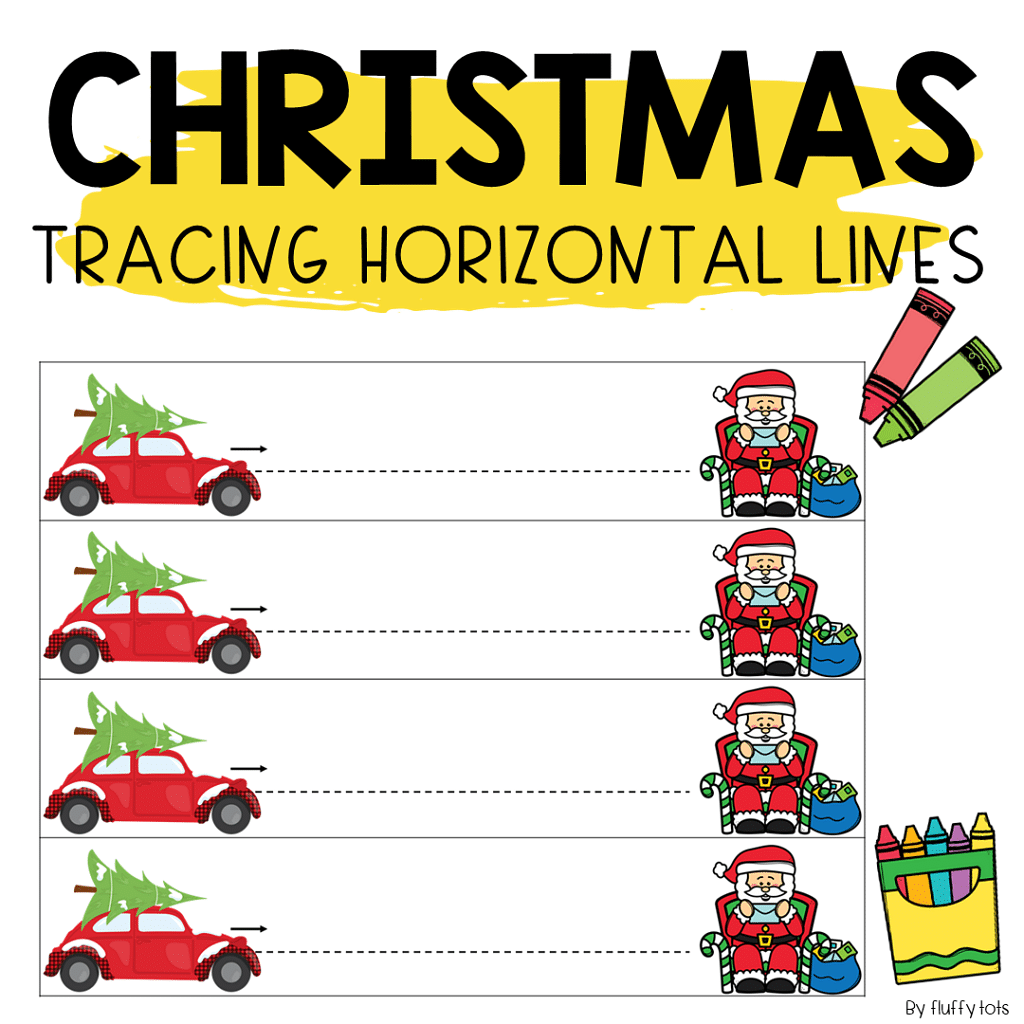 Let me share a sneak peek of the packet. You can also download a few pages from the resource at the end of this post.
Christmas Tracing Horizontal Lines Printables
Horizontal lines form letters such as uppercase A, F, H, and numbers such as numbers 4 and 5.
By practicing tracing the lines, your little ones will get used to holding the pencils or crayons, moving the crayons, practicing focusing their eye-hand coordination while tracing on the lines, and developing their other fine motor skills.
This tracing packet includes:
Tracing Set #1: Santa Tracing Pages
Let's have fun practicing tracing lines with Santas.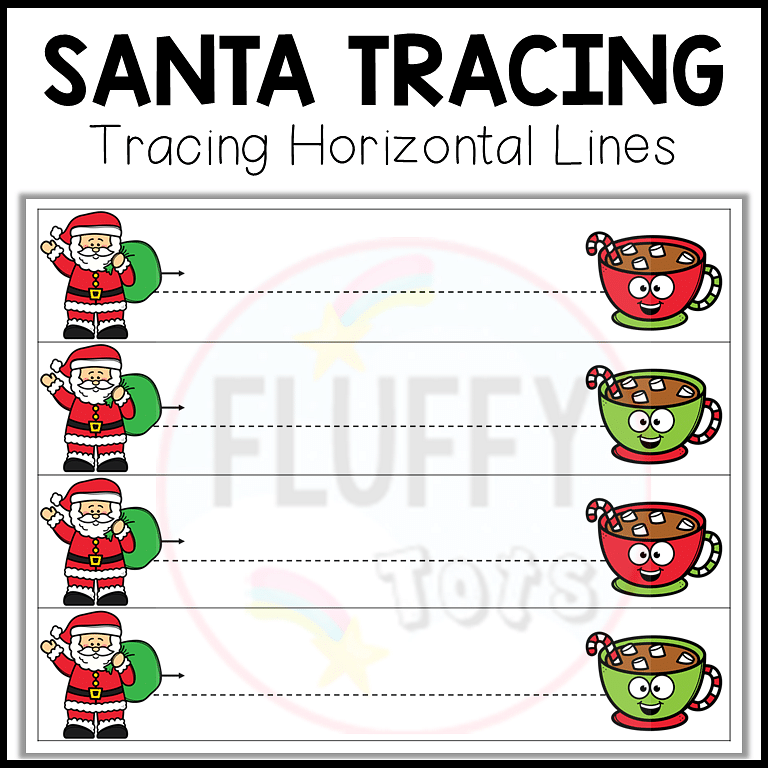 Tracing Set #2: Mrs. Santa Tracing Pages
There's tracing practice with Mrs. Santa as well!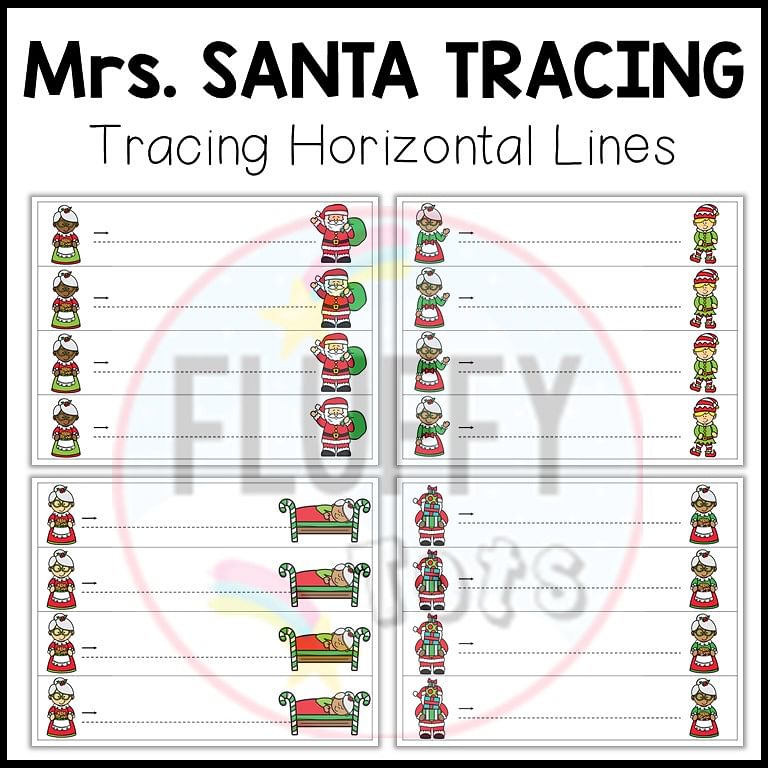 Tracing Set #3: Christmas Tree Tracing Pages
Adorable Christmas trees and their friends awaiting your little ones!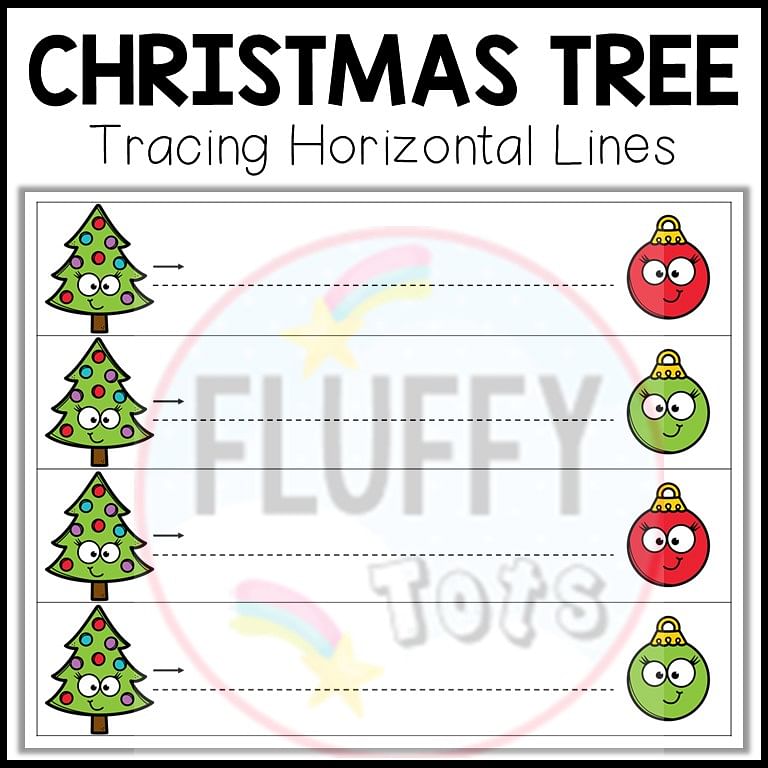 Tracing Set #4: Elves Tracing Pages
Let's trace the horizontal lines with some hardworking elves!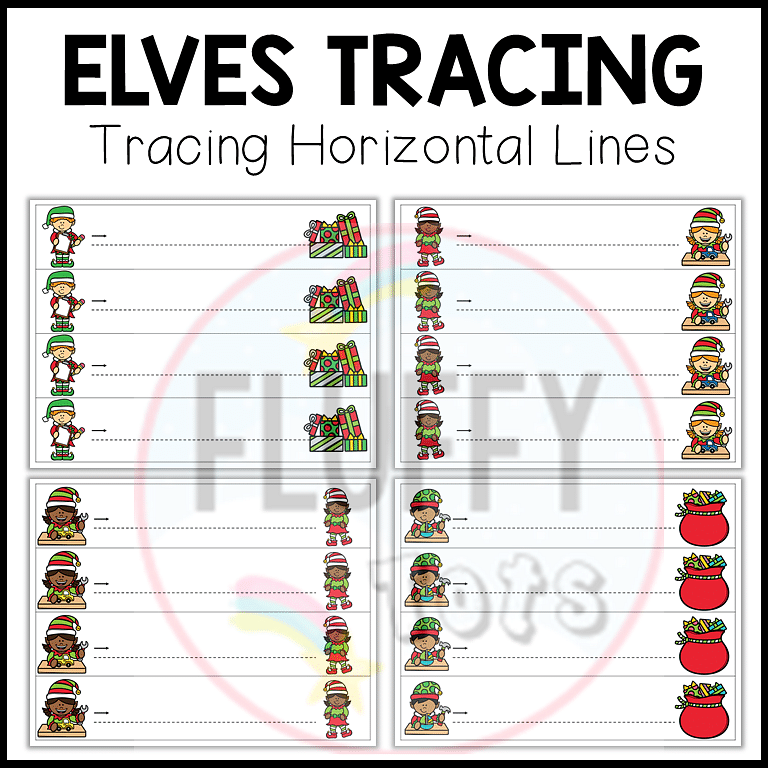 Tracing Set #5: Christmas Eve Tracing Pages
Have fun tracing lines with Christmas Eve's treat…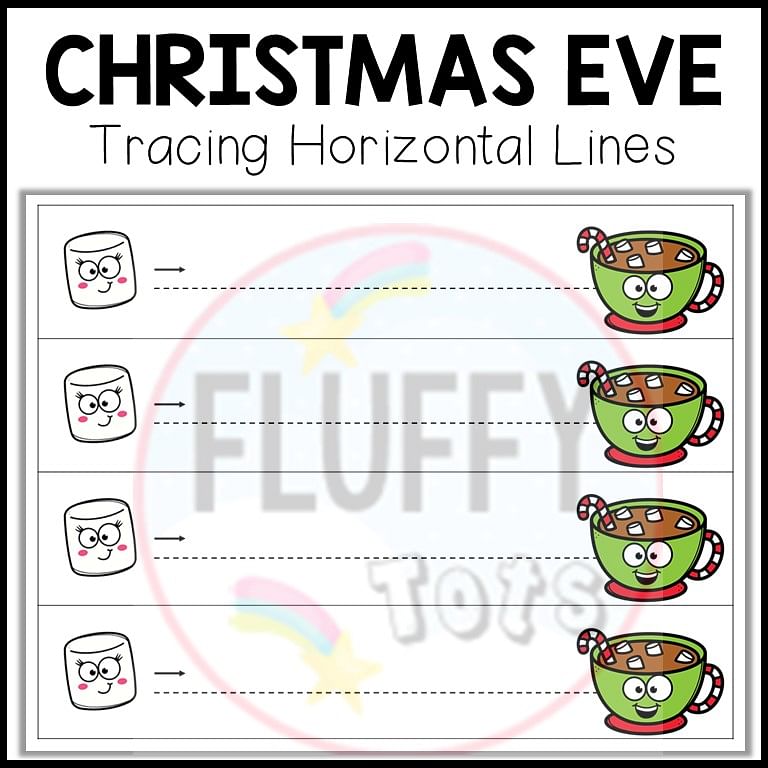 Tracing Set #6: Reindeer & Rudolph Tracing Pages
Let's trace the horizontal lines with some playful reindeers!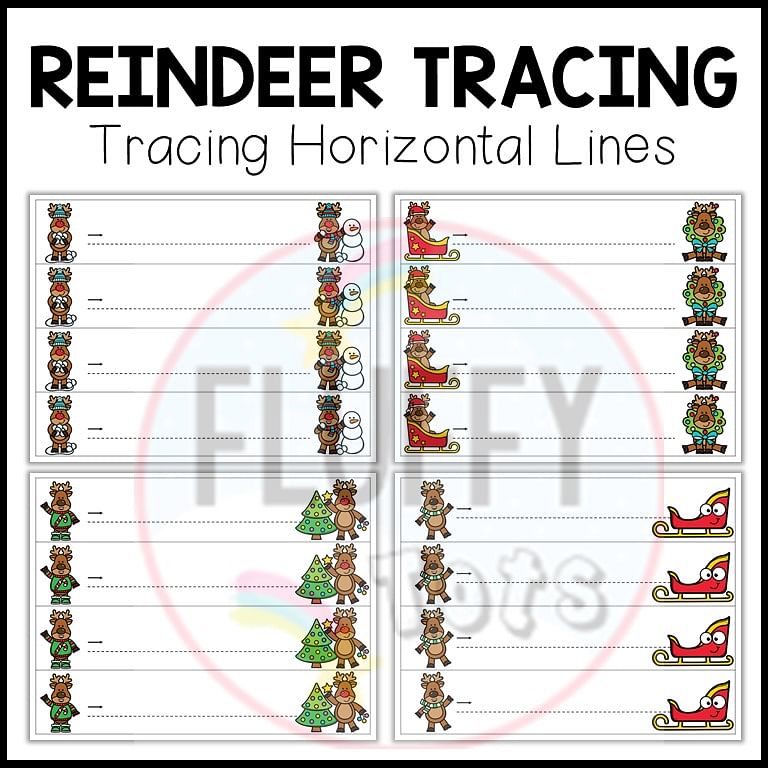 It's time for fun Christmas tracing activities!
Subscribe for Your Mini-Freebie
Be sure to try some of the activity pages by subscribing below.
Have fun!
Shop Christmas Horizontal Tracing Practice
Don't forget to grab your Christmas Horizontal Lines Tracing here.