50+ Pages Exciting Transportation Tracing Lines Worksheets
Are you looking for transportation tracing lines worksheets?
If your kids love all things transport, they'll definitely love this Transportation Tracing packet.
Perfect for your 3 years and preschool kids, just print the tracing pages and you'll be ready in no time!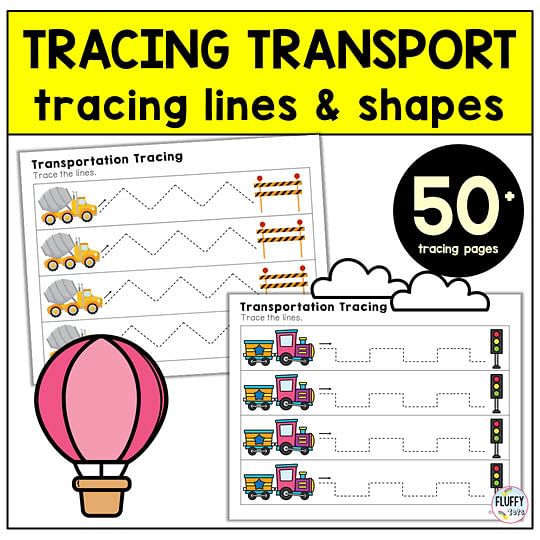 Let me share a sneak peek at the activities included.
Tracing Lines with Transportations
Your kids will be excited to meet many sorts of transportations in this transportation tracing lines worksheets pack.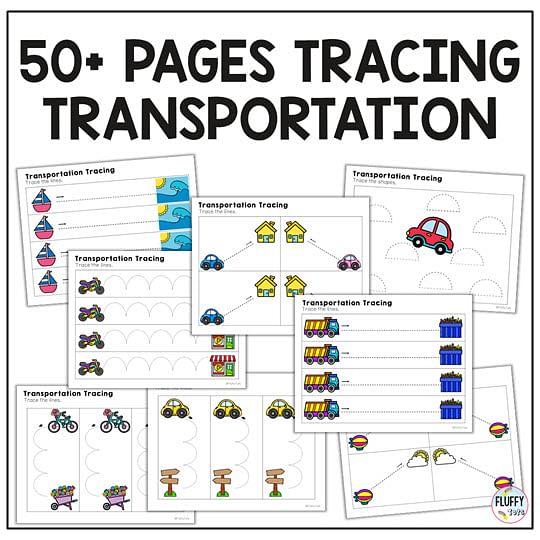 There are tracing with construction trucks.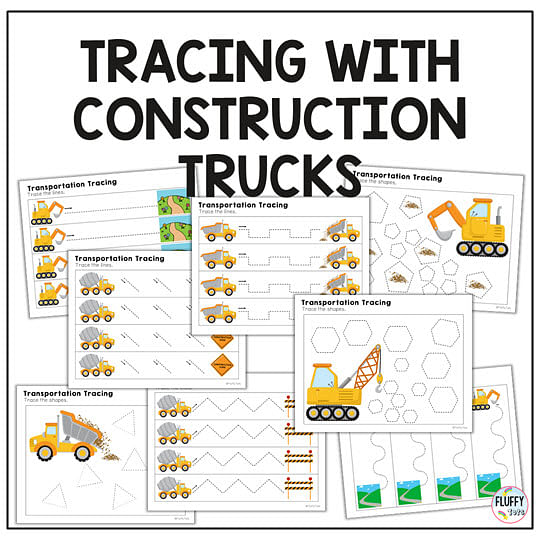 There are also tracing lines worksheets with adorable hot air balloons that are descending down and going up to the clouds!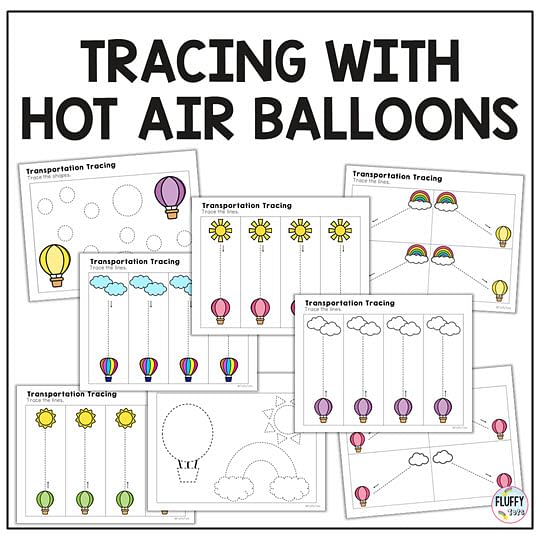 If your kids are obsessed with trains, there are a few exciting tracing pages for them.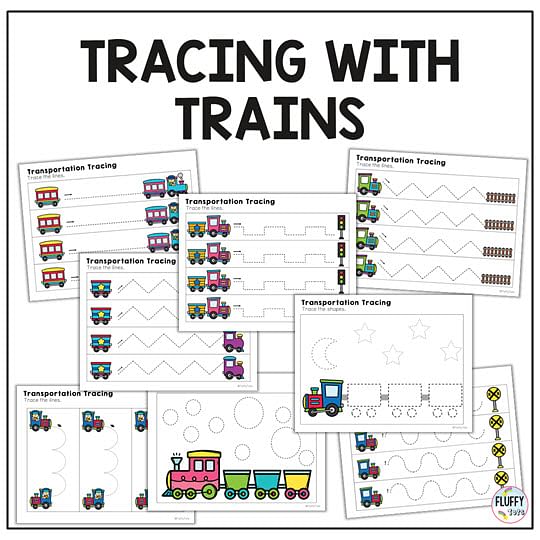 Over 50 pages of transportation tracing pages included, your little ones will surely have a blast!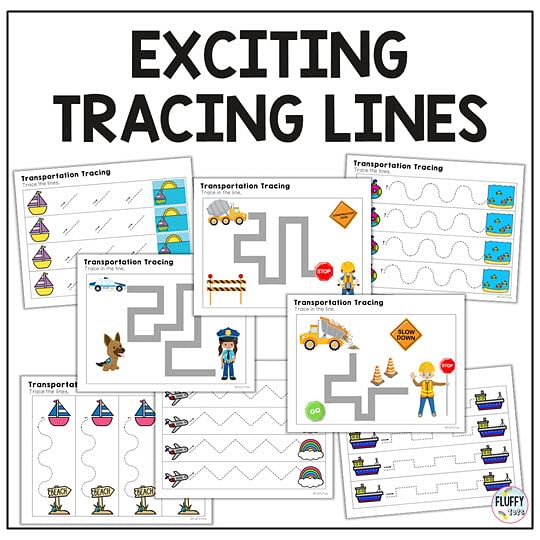 Tracing Shapes with Transportation
Let's have fun tracing the shapes with all sorts of transports!
Your little ones will get to trace the circle clouds around the hot air balloons, the dirt in the pentagon shapes that are ready to dig by the construction vehicle, and more!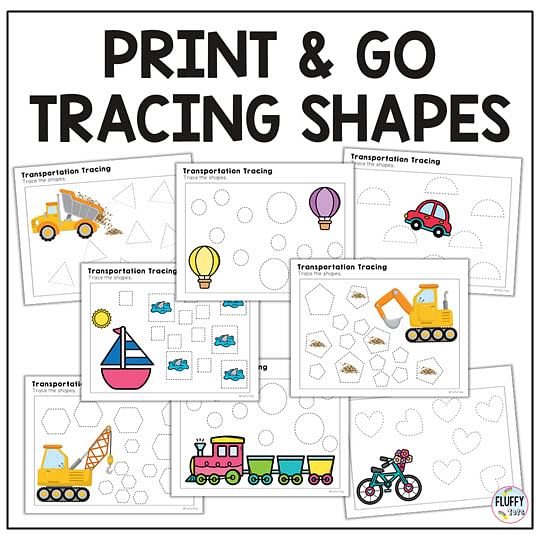 Ready for fun Transportation activities?
Shop Transportation Tracing Lines Worksheets Pack
Click here to shop and download the Transportation Tracing Pack right away!
It's time to have fun transportation week!