Exciting Frog Tracing Line Worksheets for Toddler and Preschool Kids
Before you scroll down to download your free Frog worksheets tracing lines, let me share a bit about these fun Frog tracing printables.
The other day my kids were playing outside; they were thrilled to find a brown frog under the grass!
With eyes glowing, everyone rushed in to tell me about the frog!
Let's Add Fun with Frog Path Tracing Sheet
Seeing the kids gleaming with excitement while chatting about frogs, it'll be great to add frog theme activities just to get the excitement going, and here goes our Frog line tracing practice activities!
This activity pack is about tracing green frogs who love to leap and jump on the pond and the lily pad.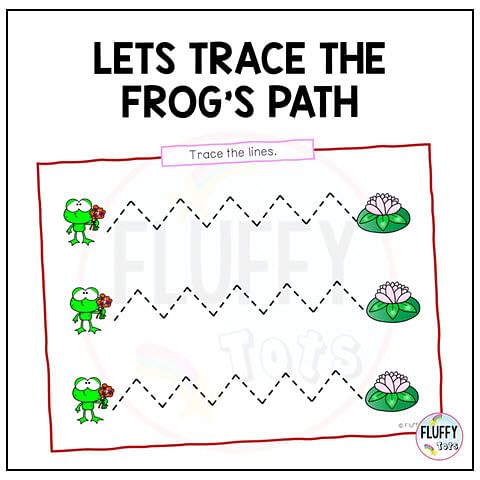 There are tracing straight lines, curve lines, and zigzag lines.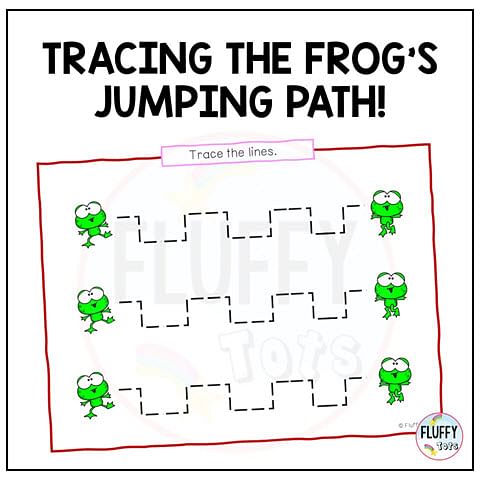 Have your kids imagine that they are helping the frogs have fun by tracing the path of the frog jumping and leaping!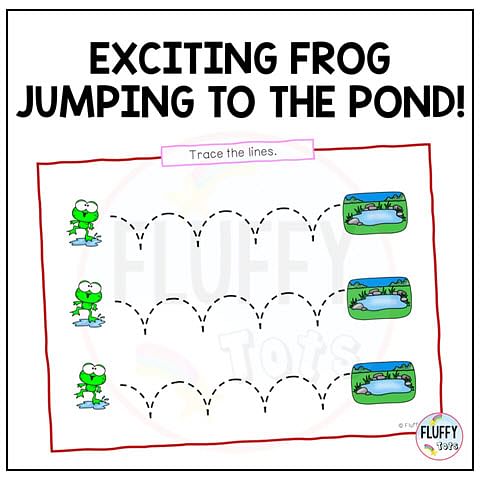 Kids love being of help or feel like they are contributing something.
Ready for fun Frog jump tracing?
Download Frog Tracing Mini-freebie
Be sure to download your freebie by clicking on the download button below.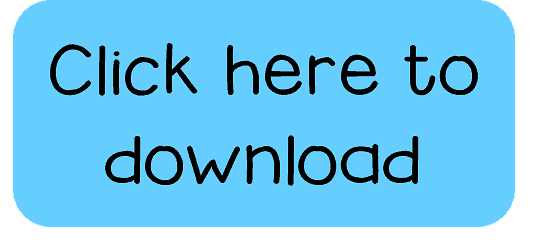 Shop MORE Frog Tracing Pages
Let's have fun practicing tracing with 50 pages of Frog-themed tracing worksheets.