7 Thanksgiving Fine Motor Printables Activities for Toddlers & Preschool Kids
We all know when the Holiday comes, the kids can easily turn to hyper mode.
They can sense that the school days will be over in a few weeks.
Let me help you use the Holiday vibes to get your kids having fun while practicing their fine motor skills with the Thanksgiving Fine Motor printables Bundle.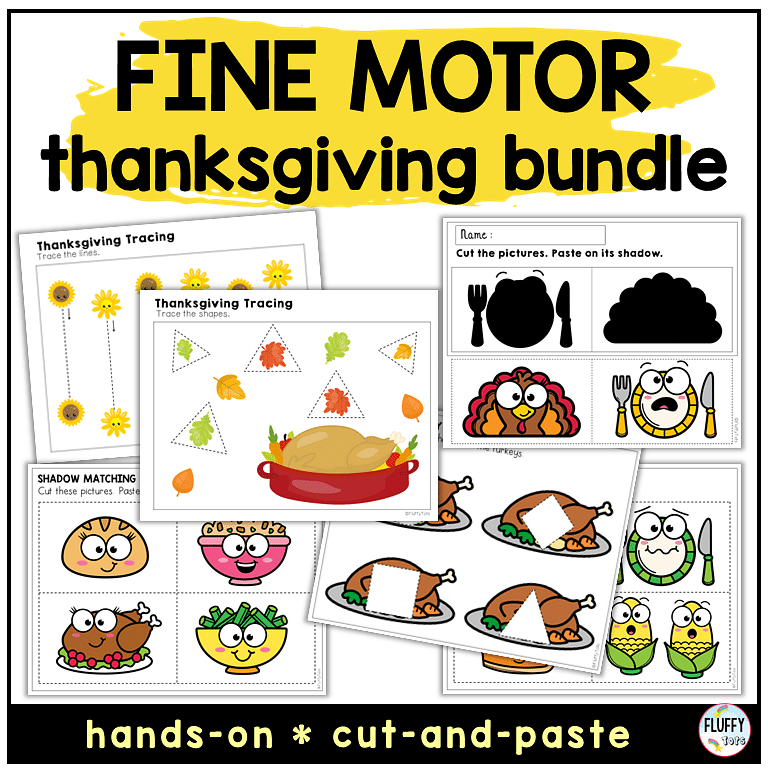 Let's take a look at the activities.
Activity #1: Play Scrambled Puzzles
These puzzles are created as scrambled puzzles, so that you can print the pages right away and let your kids cut and solve them by themselves.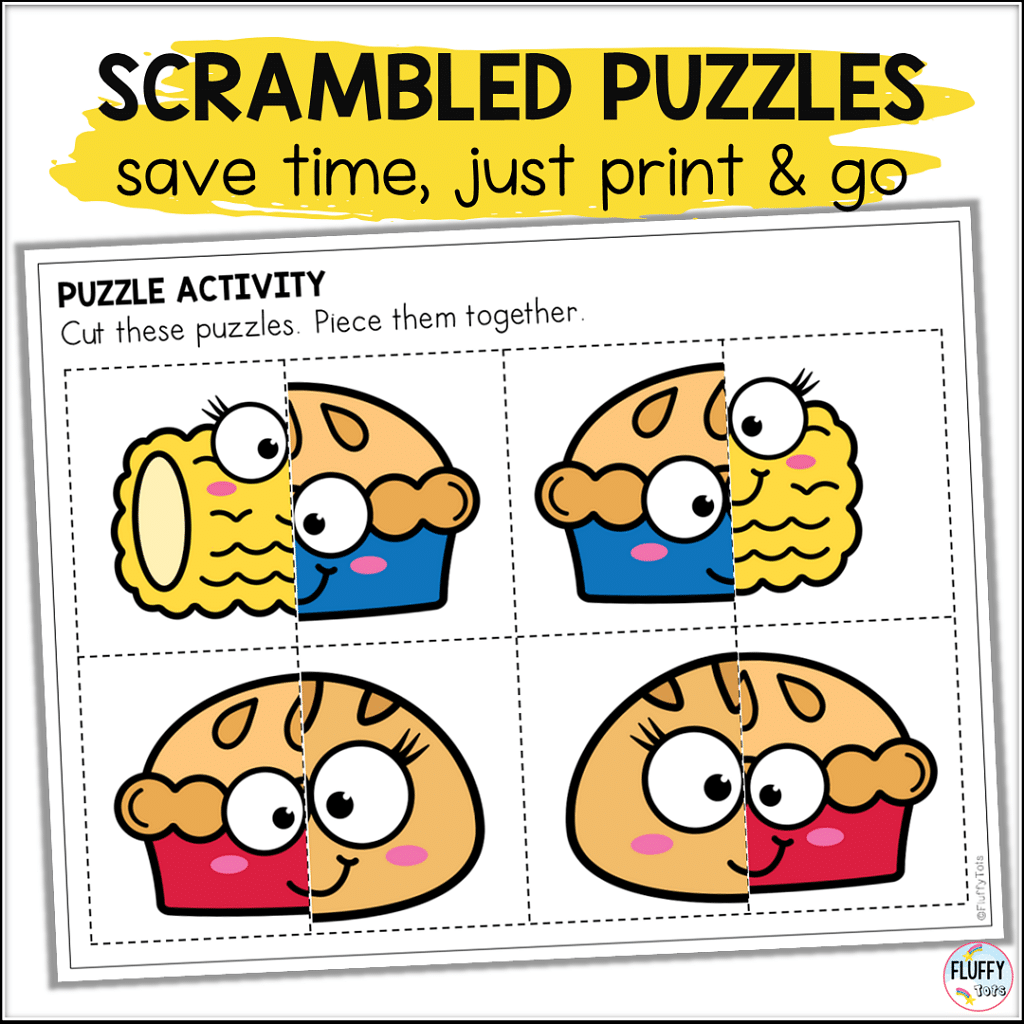 PS: Make it a race who can solve their puzzles the first
Activity #2: Dot Printable Activities
Do-a-Dot, this activity is perfect for eye-hand coordination and visual discrimination activity.
Use the dot markers to dot in the dots, or put dot stickers or fancy Thanksgiving stickers in the dots.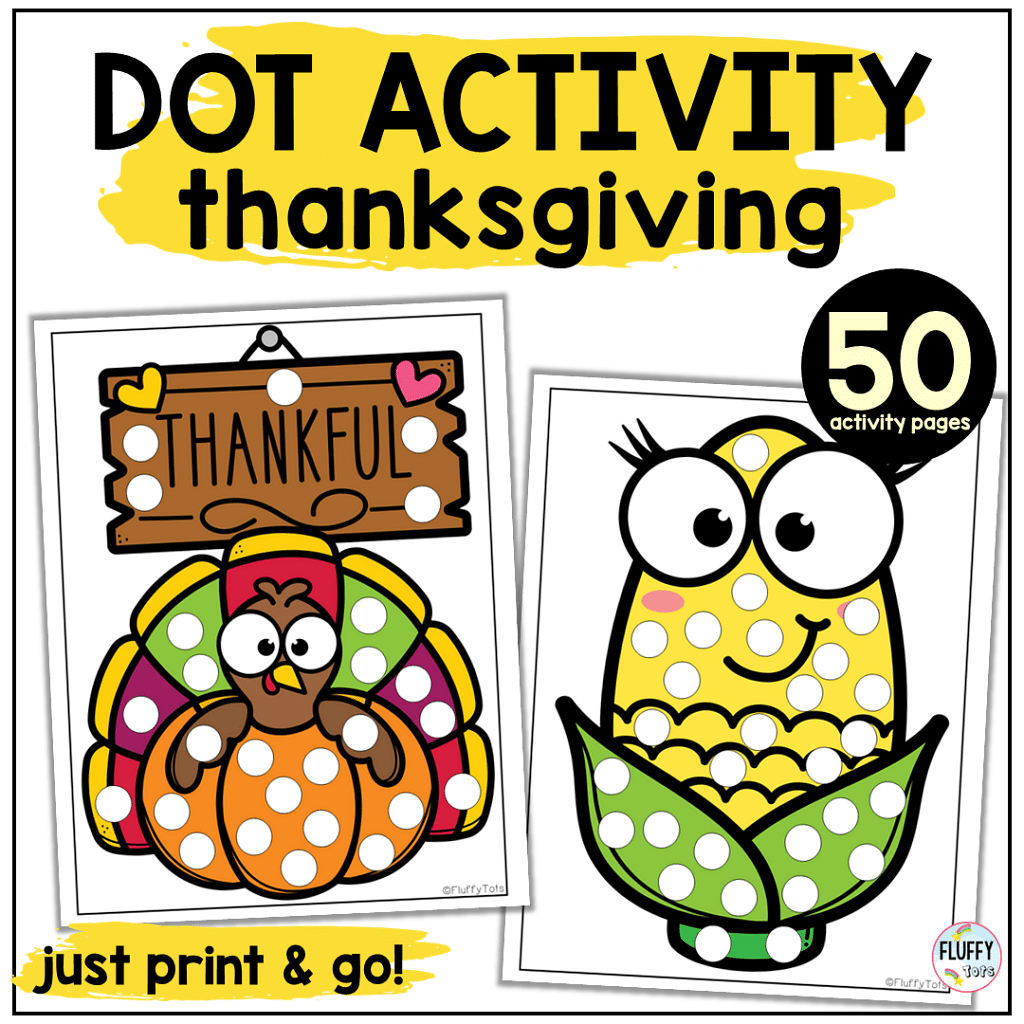 Activity #3: Pattern AB
If you're just starting teaching AB Pattern, this Thanksgiving AB Pattern packet is perfect for you.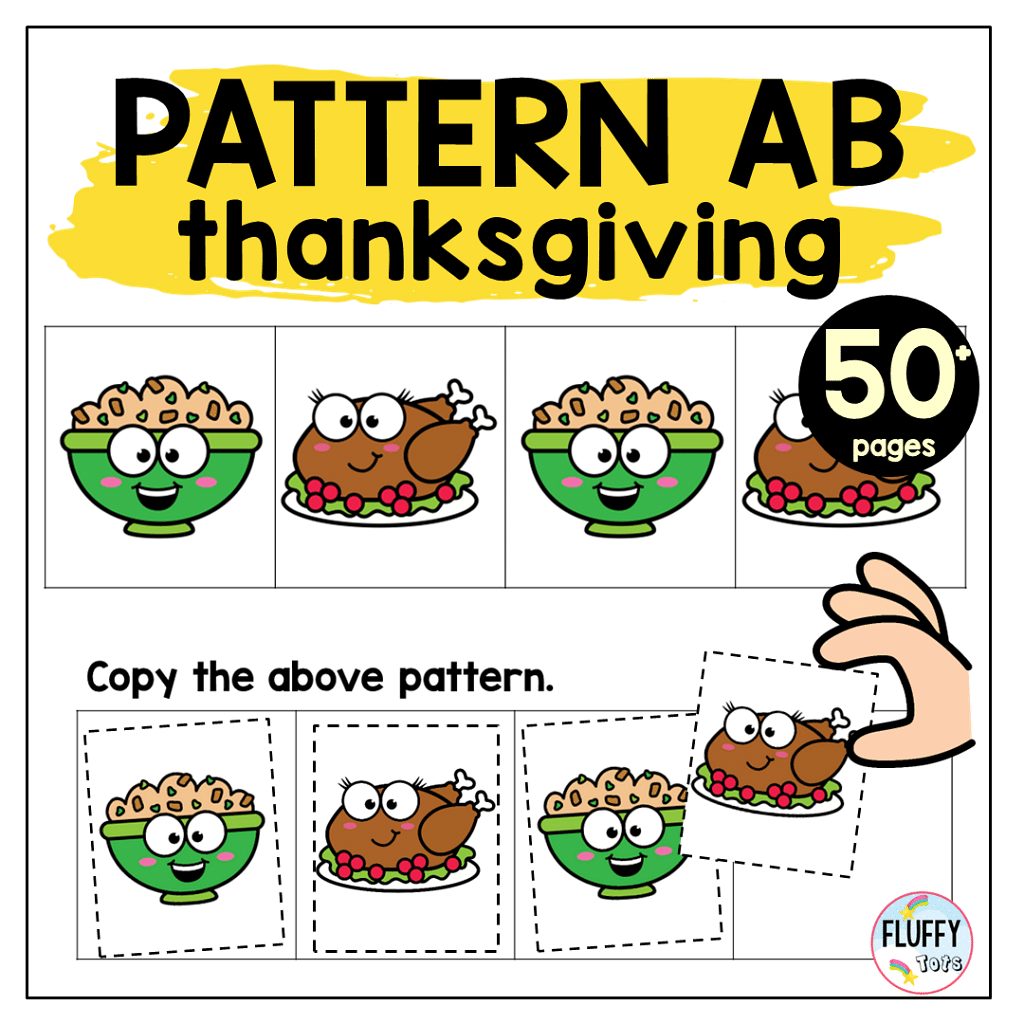 Let your kids cut and copy the patterns. There are also 'Complete the Pattern' activities.
Activity #4: Tracing Lines
Tracing practice can be daunting. But not if you have cute baby turkeys with your tracing pages.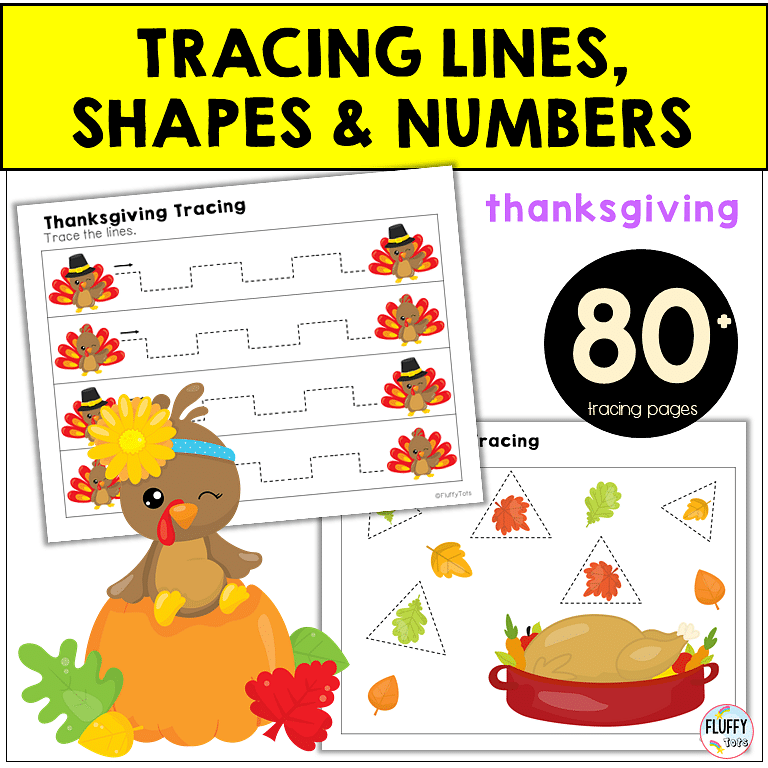 Your kids will get to trace the lines & shapes with baby turkeys & Thanksgiving foods.
Activity #5: Tracing Letters
Your little ones will have fun tracing the little lines that form the letters and later trace the letters.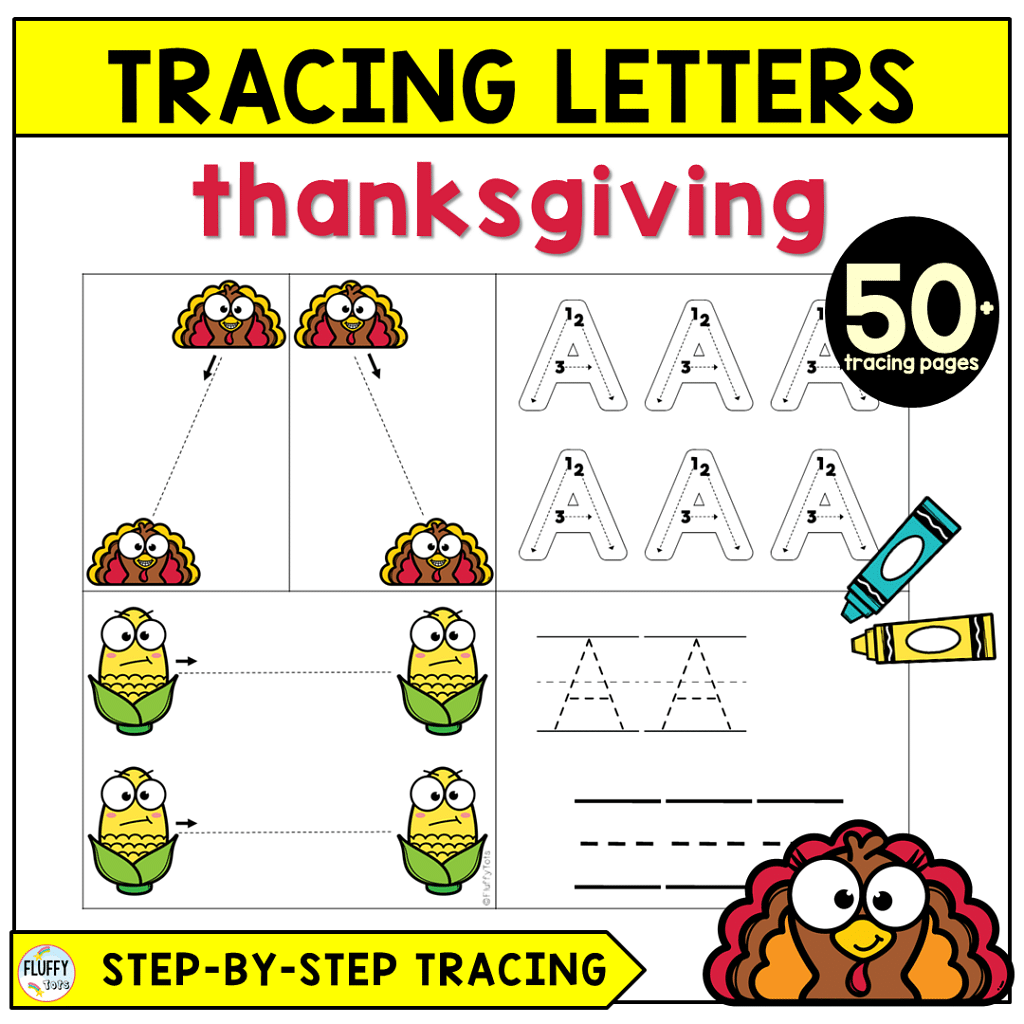 This activity is about tracing the letters step-by-step.
Activity #6: Shadow Matching
Oooh, your kids are so gonna love cutting and matching the shadows.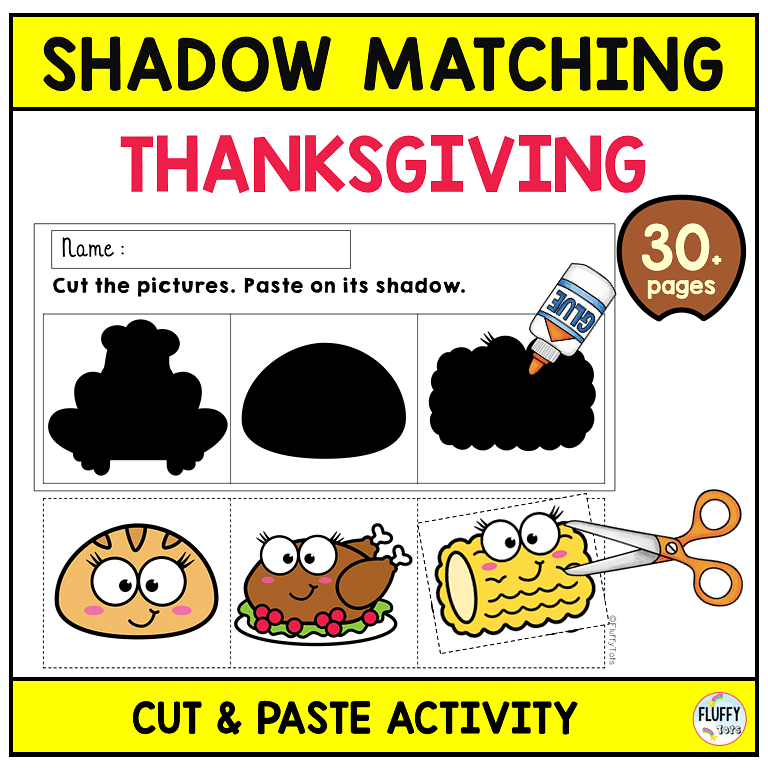 Activity #7: A Mix of Fine Motor Activities
In this Thanksgiving Activity Packet, your kids will have fun with picture matching, shape activities, cutting pages and more.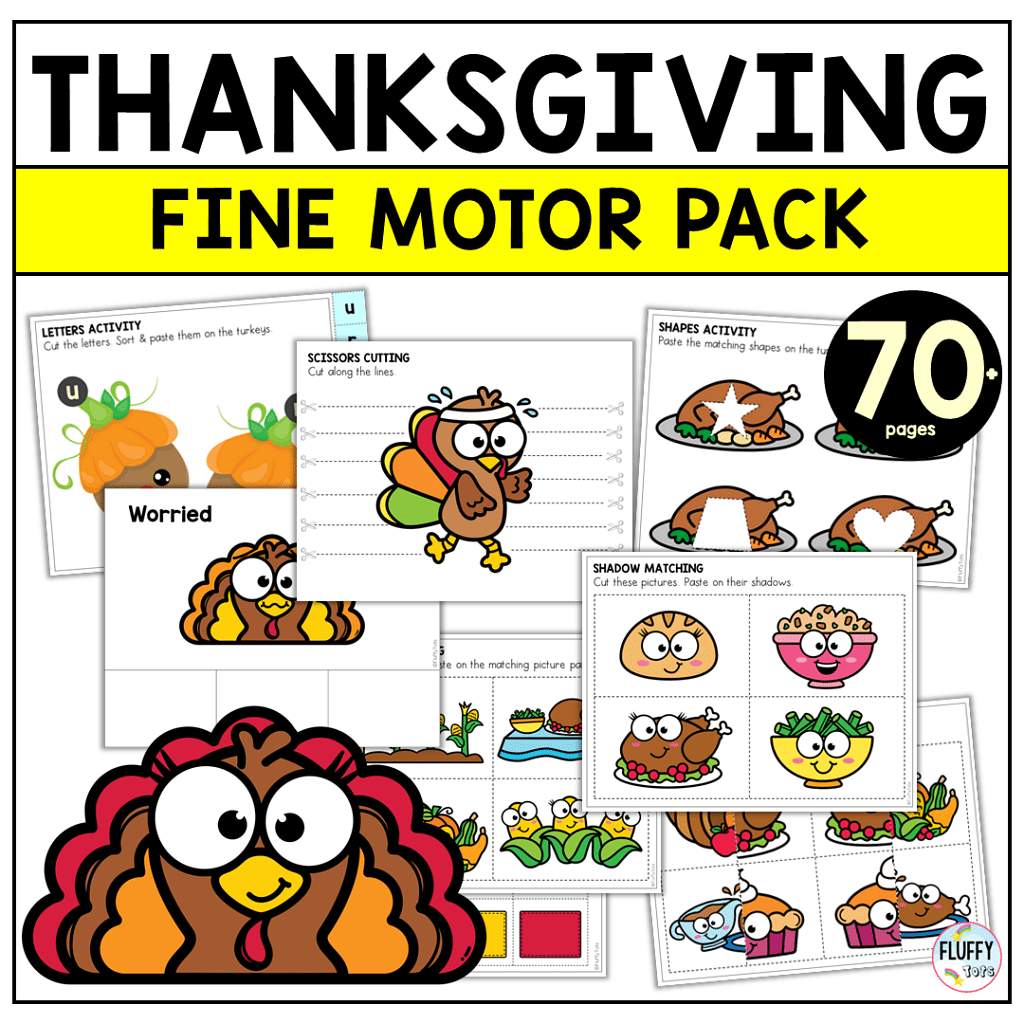 You can have ALL of these activities by having this Thanksgiving Activity Bundle.
Ready for fun Thanksgiving Fine Motor activities?
Shop Thanksgiving Fine Motor Bundle