6 Exciting Snowman Preschool Activities for Your Winter Lesson Plan
We live in a tropical country, and it made sense when we traveled during the winter season; we love to seek plenty of snow to build a snowman.
But so far, we're far from successful in building one that looks proper.
If you're looking for snowman preschool activities to go with your snow day or winter activities, let me share some of our fun snowman theme printables.
Most of these have irresistibly adorable snowmen; your kids are going to love each of them.
#1: Snowman Tracing Path
I created this for my toddler, who's yet to be able to trace the lines. Tracing a path is easier because you have more space, and it's easier for little ones to control their eye-hand coordination while tracing.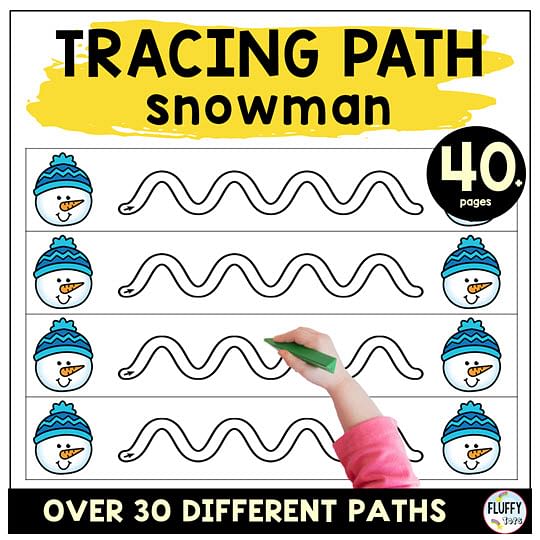 This Snowman Tracing Path packet has over 30 different paths that are so exciting.
#2: Snowman Tracing Maze
This fun Snowman Tracing Maze is created to prepare my kids to be able to give better spacing when they're practicing writing the letters in the future.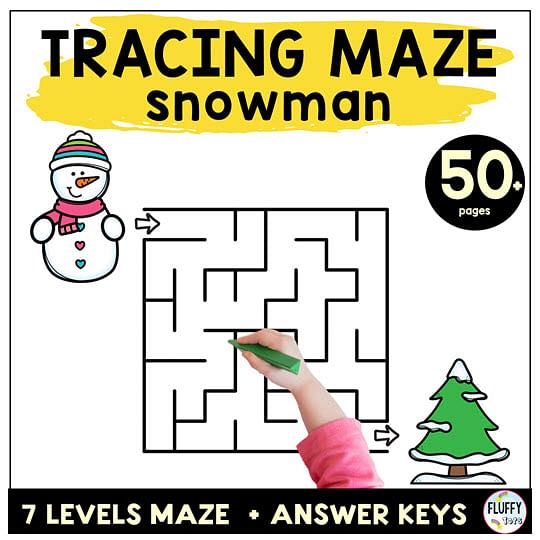 There are seven different levels of mazes, ranging from the easiest to the most difficult.
Your kids will be having fun tracing the maze looking for the right path to reach the end.
#3: Snowman Tracing Lines and Shapes
Let's have fun tracing all the lines and shapes with snowmen.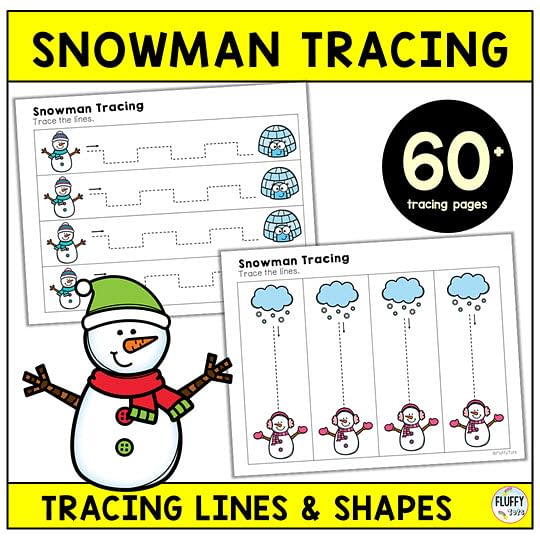 Your kids will have fun practicing tracing the horizontal and vertical lines and more; all of these with cute snowmen and some winter stuff.
There are also tracing shapes activities, which include tracing the circles, triangles, squares and more.
#4: Snowman Tracing Letters
This packet is for your kids who find it daunting to trace on black and white tracing pages. We all know little kids love colorful activities.
So this Snowman Tracing Letters packet is created to have a snowman to accompany your kids while they're tracing the letters, and there is also some fun beginning sounds and pictures related to the letters.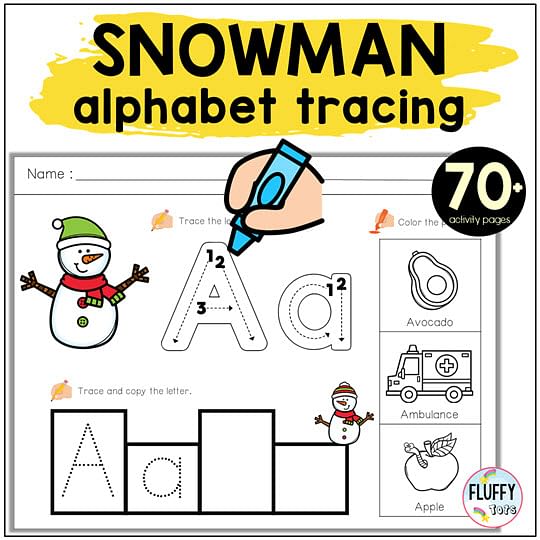 Your little ones would also get to trace all uppercase letters, lowercase letters and the pair of uppercase and lowercase letters.
PS: I recommend that you start with tracing uppercase letters as they are easier with straight horizontal and vertical lines.
#5: Snowman Counting Activities
There are 10+ easy math activities in this Snowman Counting to 10 packet, which makes this resource perfect for your math winter activities, or to warm up your kids after a long holiday break.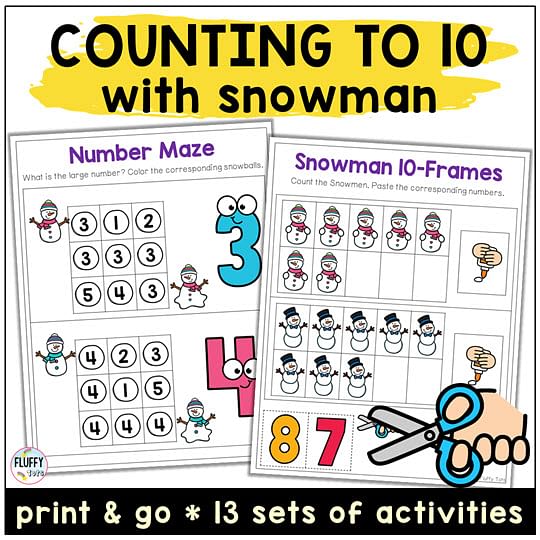 There are math skills activities such as shape matching, find the odd ones and AB pattern cut and paste.
For your kids who are just beginning to learn to count, there are 10-frames cut and paste activities that will help them with the counting concept.
There are also fun counting to 10 activities that includes number recognition activities, number maze, count and color and, count and graph,
#6: Snowman Number Puzzles
Do you find it tricky to teach number sequence order?
I've got you covered with this fun & vibrant Snowman math number puzzle.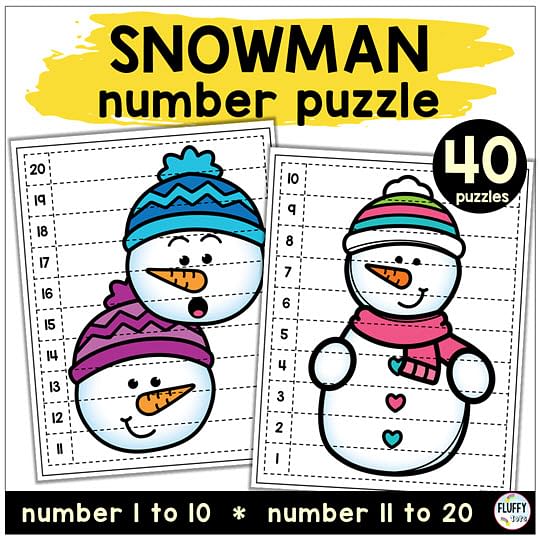 This activity is self-corrected.
To use it, first, you've got to cut the number puzzles (Tips: I recommend that you use the paper cutter to save your time)
Then, scramble the puzzles and get your kids to work the puzzles.
What if my kids aren't fluent with their number sequence yet?
Don't worry; it's totally fine for them to piece the puzzle to make the picture that makes the most sense.
While they won't pay attention to the numbers on the puzzles, but with lots of practice (there are 50 puzzles in this packet), they'll eventually notice the numbers and memorize the sequence effortlessly.
There you have it, six fun snowman preschool activities to keep your kids busy and engaged for the week.
Get 6 Snowman Preschool Activities in One Click
Save your time from having to scour Pinterest and grab all of the above activities in one click with Snowman Activity Bundle.