Exciting Cinco de Mayo Printables for Preschooler Kids
Are you looking for Cinco de Mayo printables for your preschoolers and toddlers?
Check out this Cinco de Mayo activity bundle, filled with fun and exciting Cinco De Mayo images – your kids would love it to bits.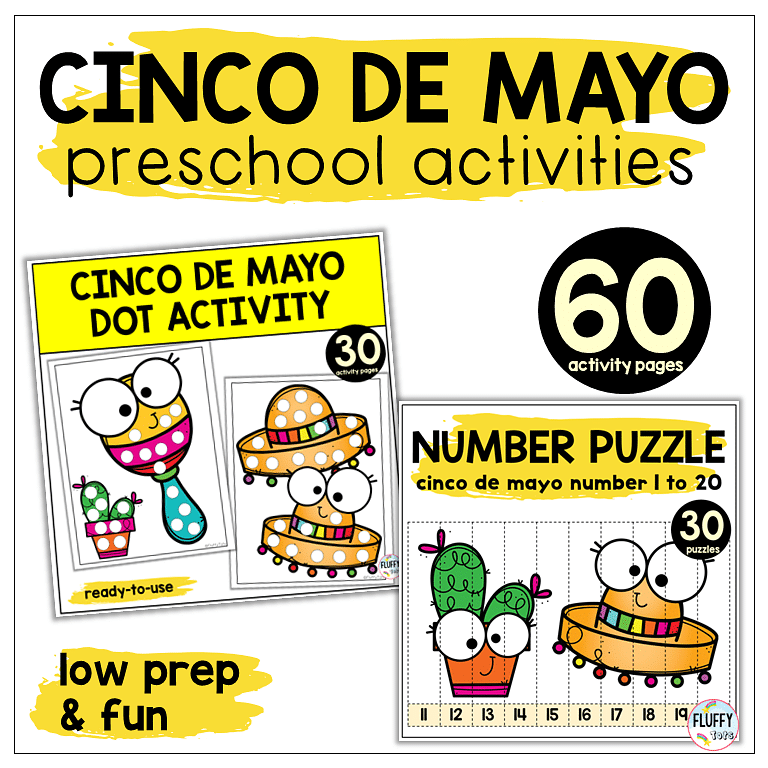 Let's check out the activities.
Cinco De Mayo dot printables
Look at those fun eyes; it's a sure way to get your kids to open up to the activity.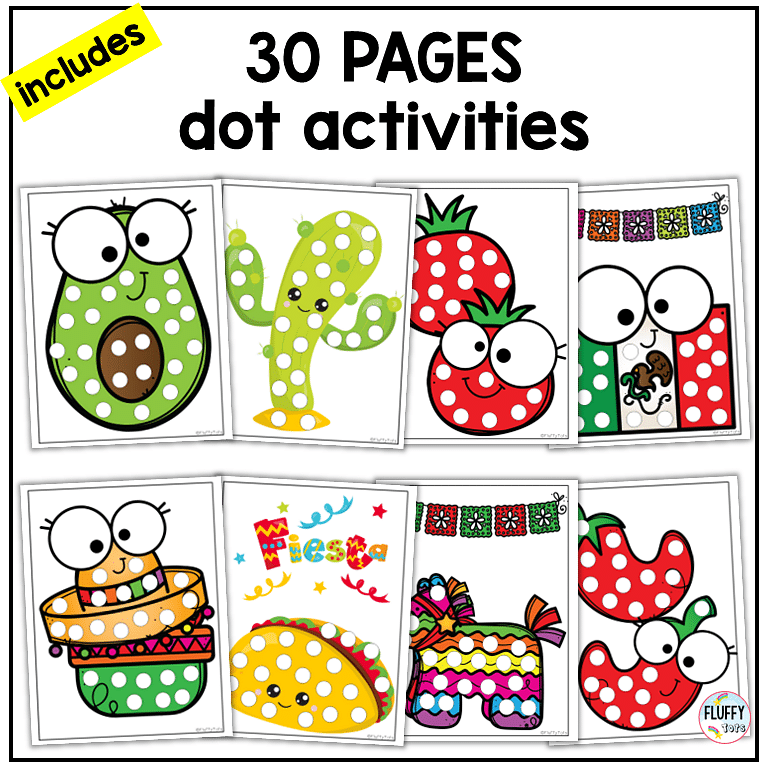 You can dot the dots with your dot marker or bingo dauber to do the dot activity.
Or, if you don't have those, let your kids color in the dots – making it a fun little coloring page.
Or, you can also use it with dot stickers – pull out your dot stickers and let your little ones peel and paste them into the dots. This is perfect for helping with their fine motor skills and eye-hand coordination practice.
Cinco De Mayo number printables
This is perfect for your preschoolers to review their number order.
But you'll have to prepare a bit – print and cut the number puzzles. Then scramble the puzzles.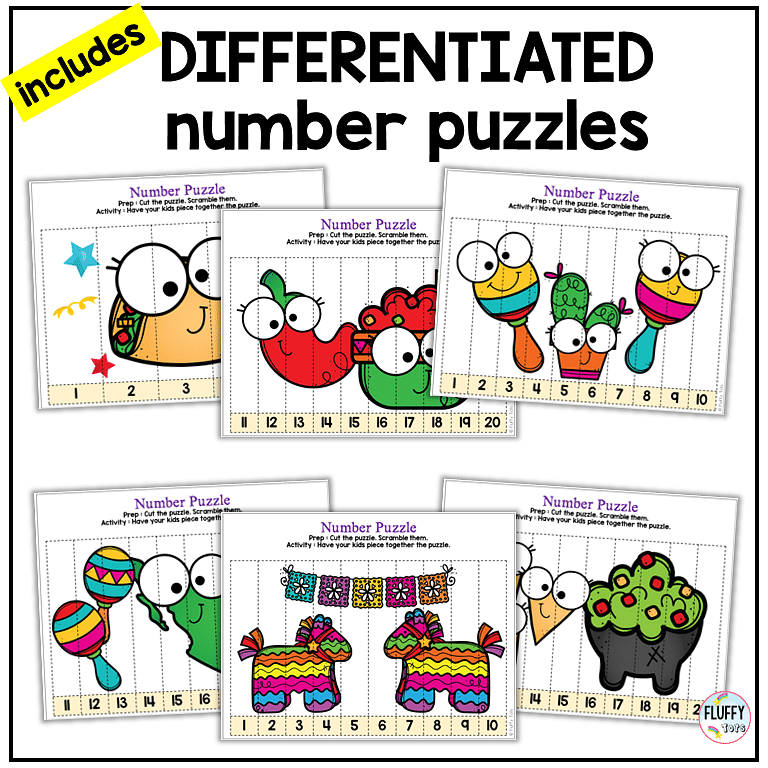 After that, let your kids solve the puzzles.
It's okay if they don't master the number sequence yet; they'll solve it to make the most realistic picture they can think of.
And that, my friend, is a recipe for a fun number activities.
Shop Cinco de Mayo printables
Be sure to shop for these Cinco de Mayo theme activities here.
Have fun.