60+ Fun Pages Fall Printables to Make Tracing Fun for Your Kids
Are you looking for a fun and easy-to-use Fall printables activity?
This 60+ Pages Fall Tracing printable is perfect for you.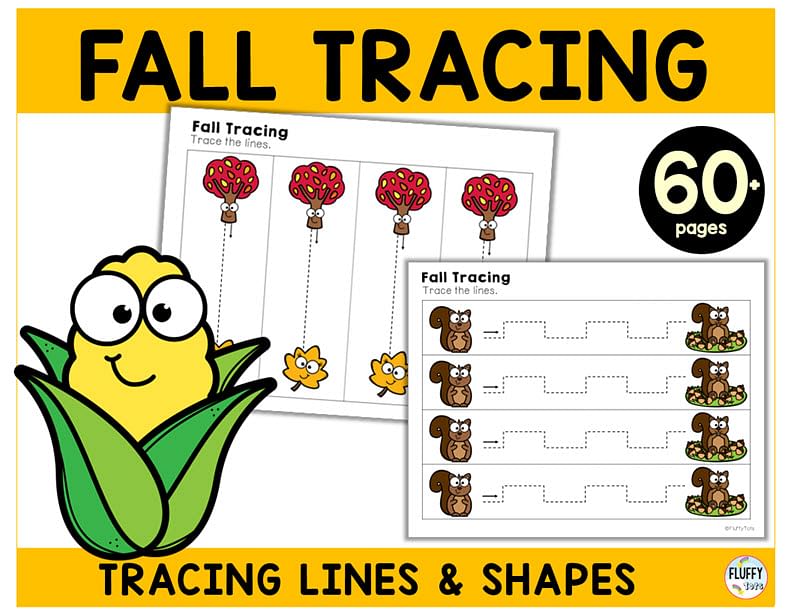 This pack is perfect for your toddler or preschool kids who are just learning to draw along a line.
The Tracing Pages in this Fall Printables
Little kids need something fun to motivate them to keep on practicing.
The Fall stuff in this tracing printable pack is perfect for you; there are apples, pumpkins, scarecrows, sunflowers, and more that will excite your kids to do their tracing practice.
Let me share some of the tracing pages included.
Tracing Set #1: Tracing the Lines
There are many lines included in this packet.
Among them are tracing horizontal lines, vertical lines, and castle lines.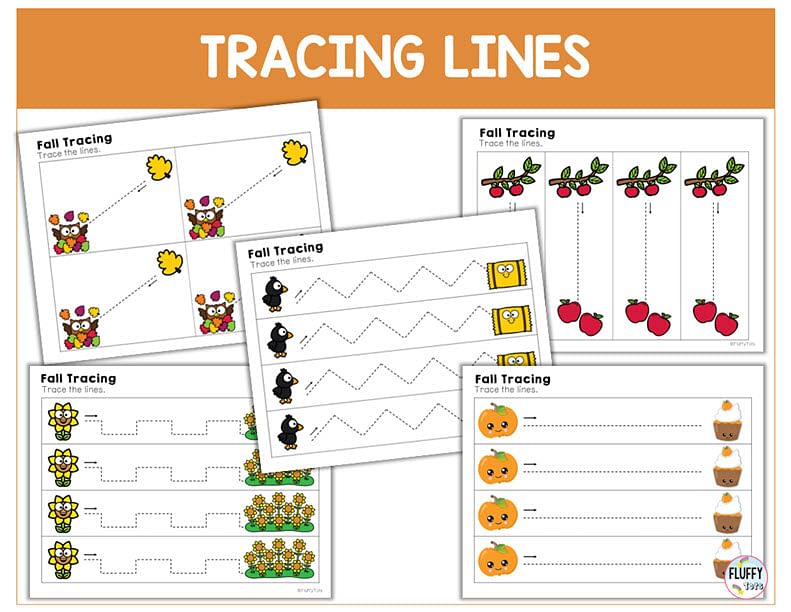 There are also tracing curve wavy lines.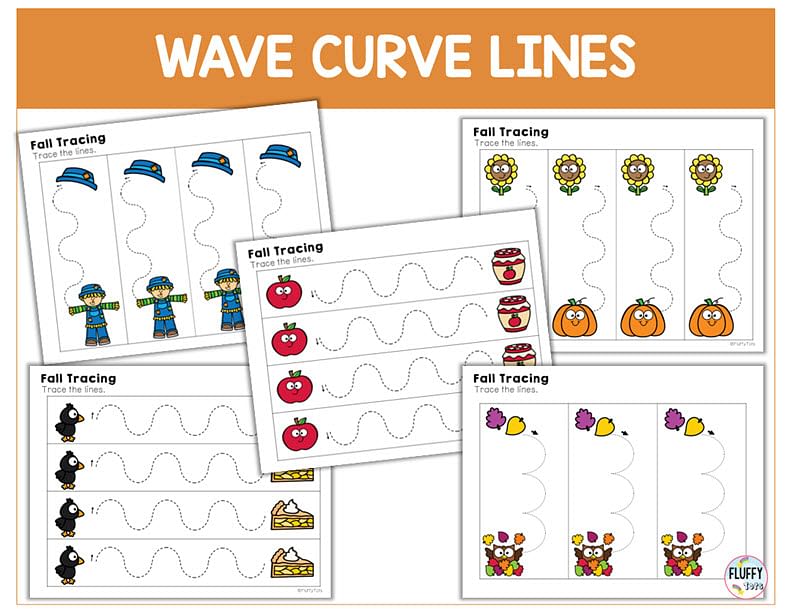 Tracing Set #2: Tracing Shapes with Fall Theme
Your kids will have fun practicing tracing shapes with the sunflower, crows on the hay, and more!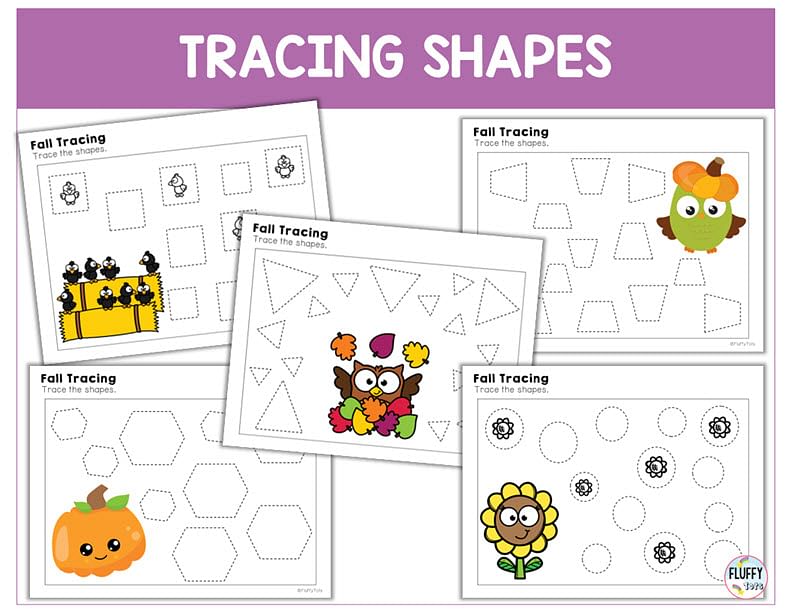 Tracing Set #3: Tracing Numbers with Fall things
This activity is fun to introduce your kids to count to 10!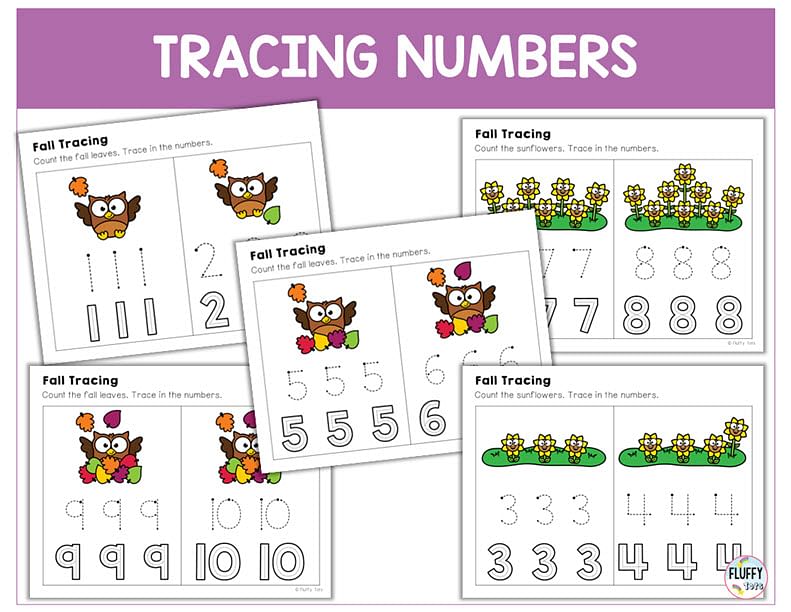 Have them count the fall leaves with the owls, or the sunflowers on the grass; trace the numbers.
Or simply just trace the numbers.
It's time to have fun practicing tracing!
Shop Your Fall Tracing Packet
This Fall Tracing packet is included in the Fall Tracing BUNDLE.
Hop over to my shop and grab your Fall Tracing BUNDLE here.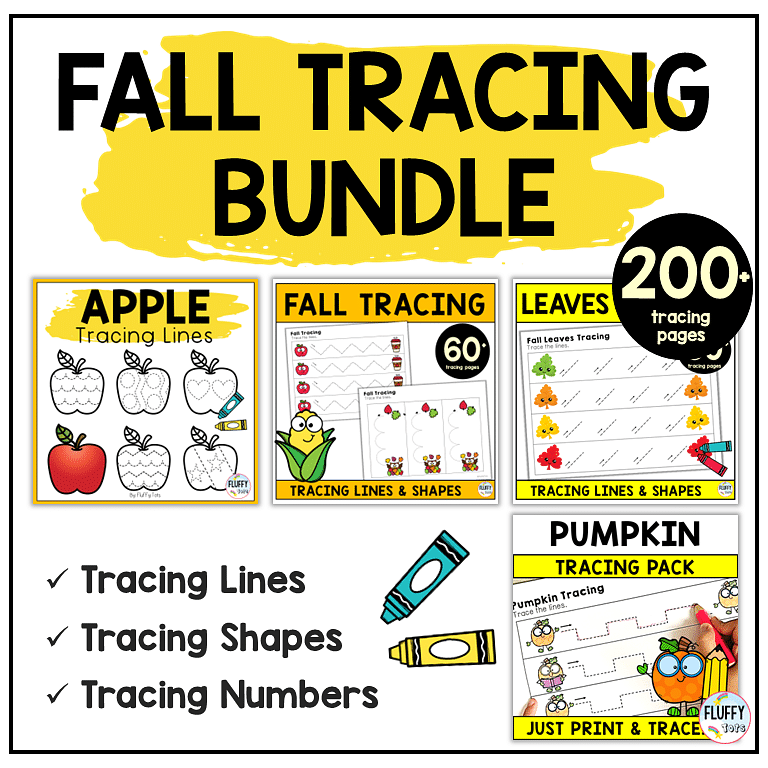 Have fun!