Halloween Number Puzzles 11-20 : Exciting Activity for Teen Number
Maryam has graduated from counting to 10, addition to 10 and subtraction to 10.
She's looking for a more adventurous counting. Hence I think she is ready for teen numbers and counting to 20.
But because I don't want to rush things and to build a strong number foundation, I guess we need to start with learning about the number sequence.
And what's better way than adorable number puzzles!
Today I am excited to share our latest printable Halloween math printables; the Halloween Number Puzzles 11-20.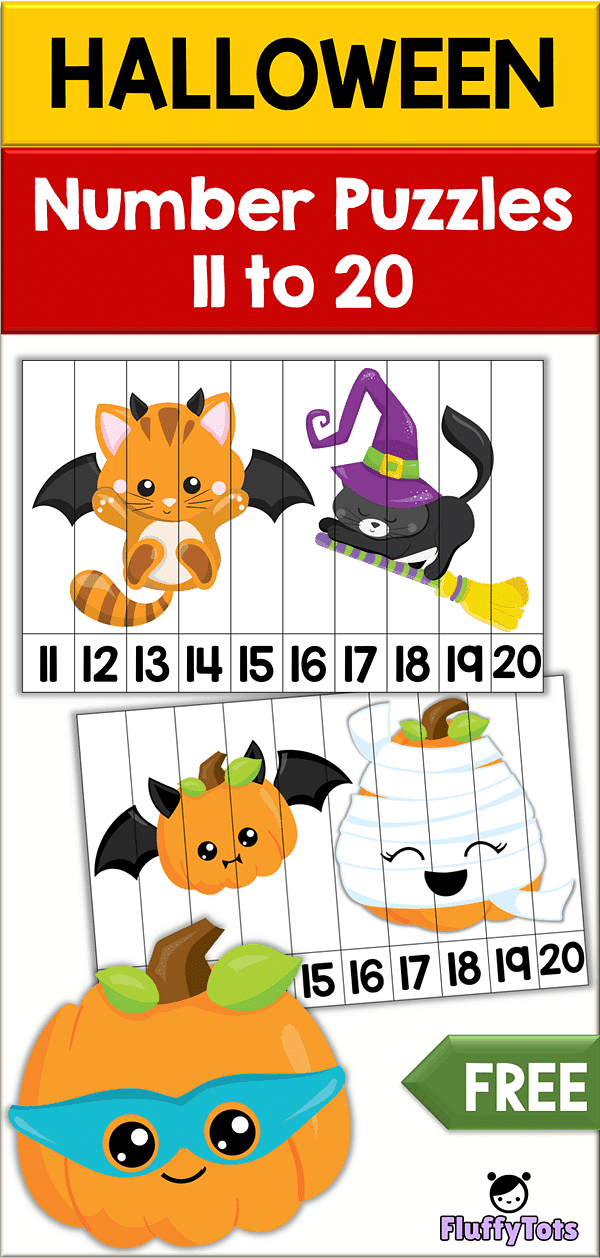 Halloween Number Puzzles 11-20
This Halloween printable activity is a low prep printable activity.
First you would need to cut all the puzzles, creating a stripe of numbers.
For more durability, you can laminate it, or print it on card stock.
My girls love to paste the number puzzles using glue, hence I just print it on A4 papers.
Next, scramble the puzzle and you are ready to go!
Playing with Halloween Number Puzzles 11-20
Let your kids piece the pieces in number sequence to complete the puzzle.
This puzzle is a self-correcting activity.
If your kids are still practicing with counting in order, she will know when she missed a piece of number because the picture of the puzzle won't add up.
For a beginner, I would suggest putting the numbers in sequence close to each other, for a hint.
When she has known her number sequence, you can scramble them up and make it more adventurous.
Ready for number fun?
Subscribe to Download
Grab your free Halloween Number Puzzles 11-20 by subscribing below.
Have fun!
Shop for More Halloween Number Puzzles