100+ Pages of Fun Transportation Activity Pack for Preschool and Toddlers
Are you looking for Transportation printable activities for your transportation-obsessed kids?
This Transportation Activity Pack will be a perfect addition to your library of activities!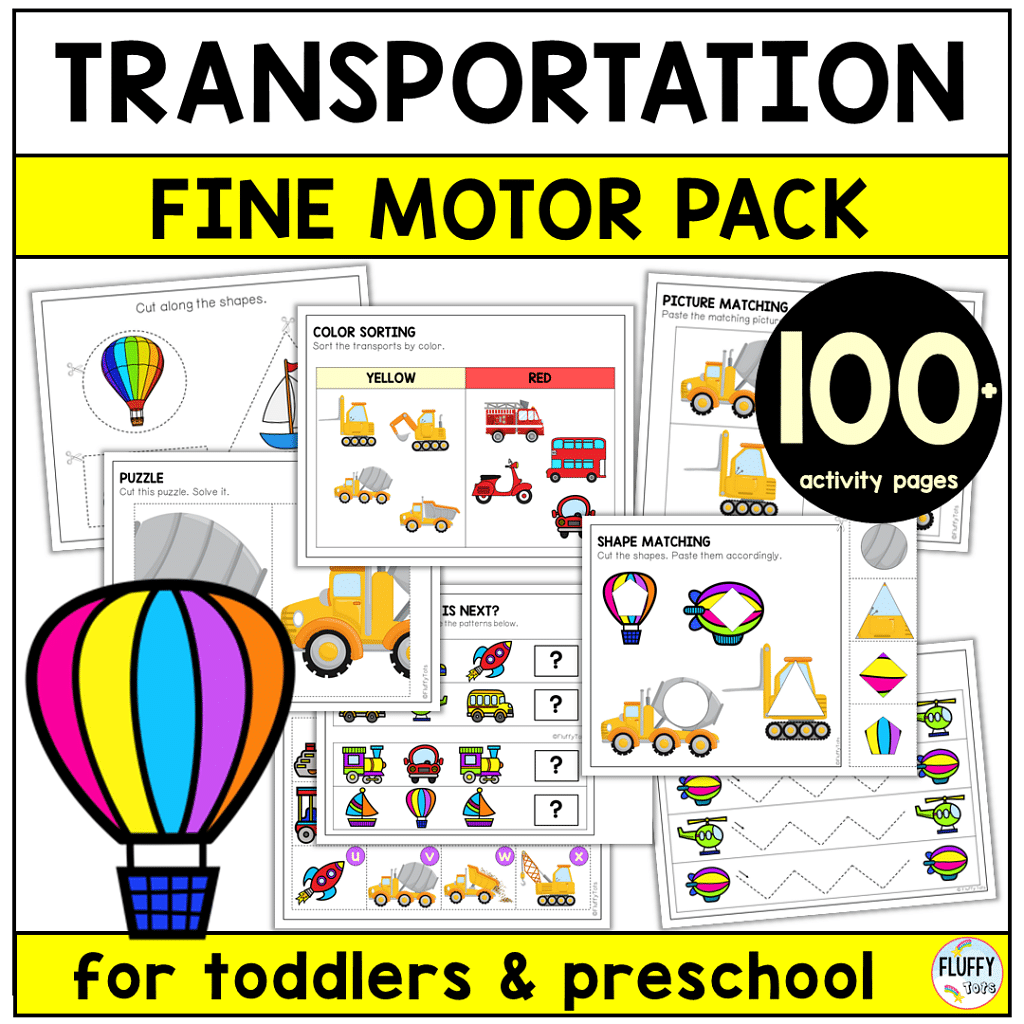 Little kids love transport because they have direct experience with them.
For example, your kids are riding the bus 🚍to school (this is a direct experience), and they see cars 🚗🚗on the road going somewhere.
This Transportation activity pack is jam-packed with transport theme activities; you will have your week full of transportation fun!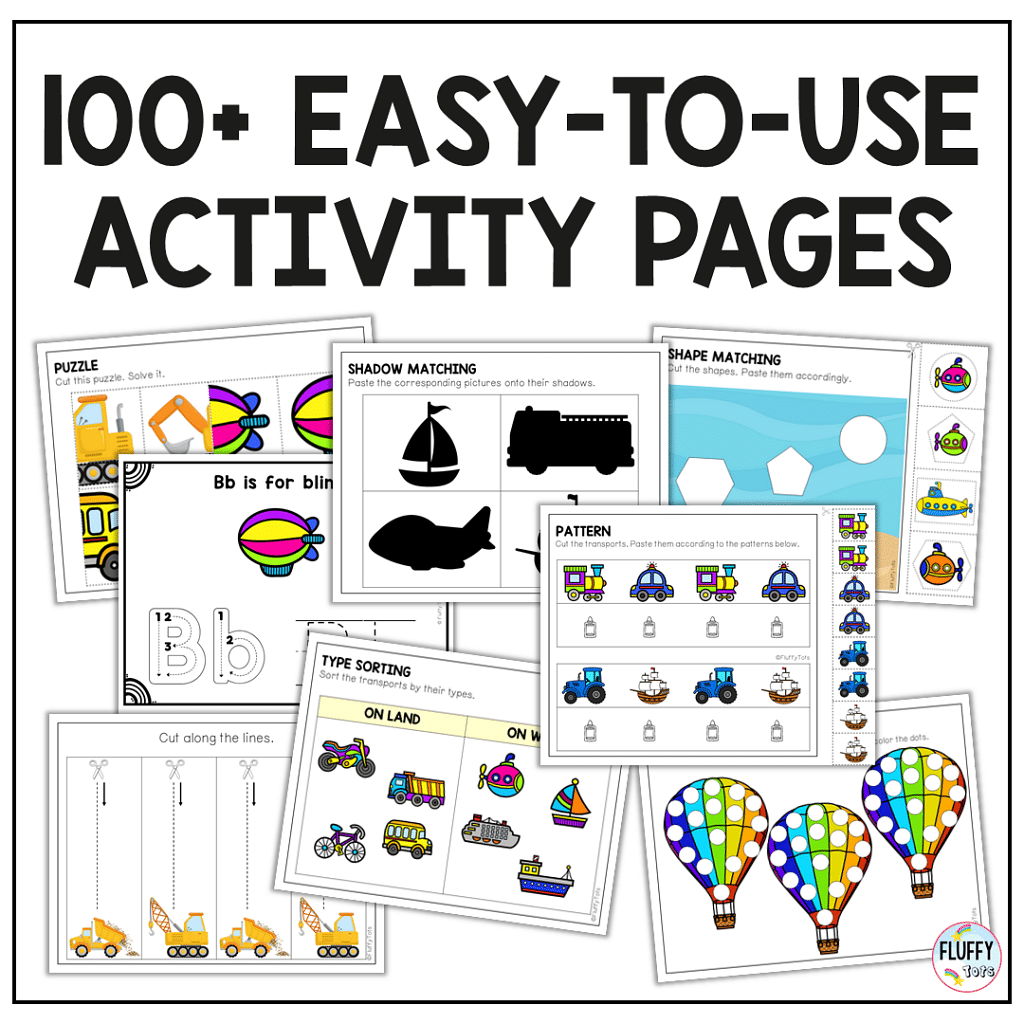 Fun activities included scissors cutting practice, shadow matching, picture matching, puzzles, and more.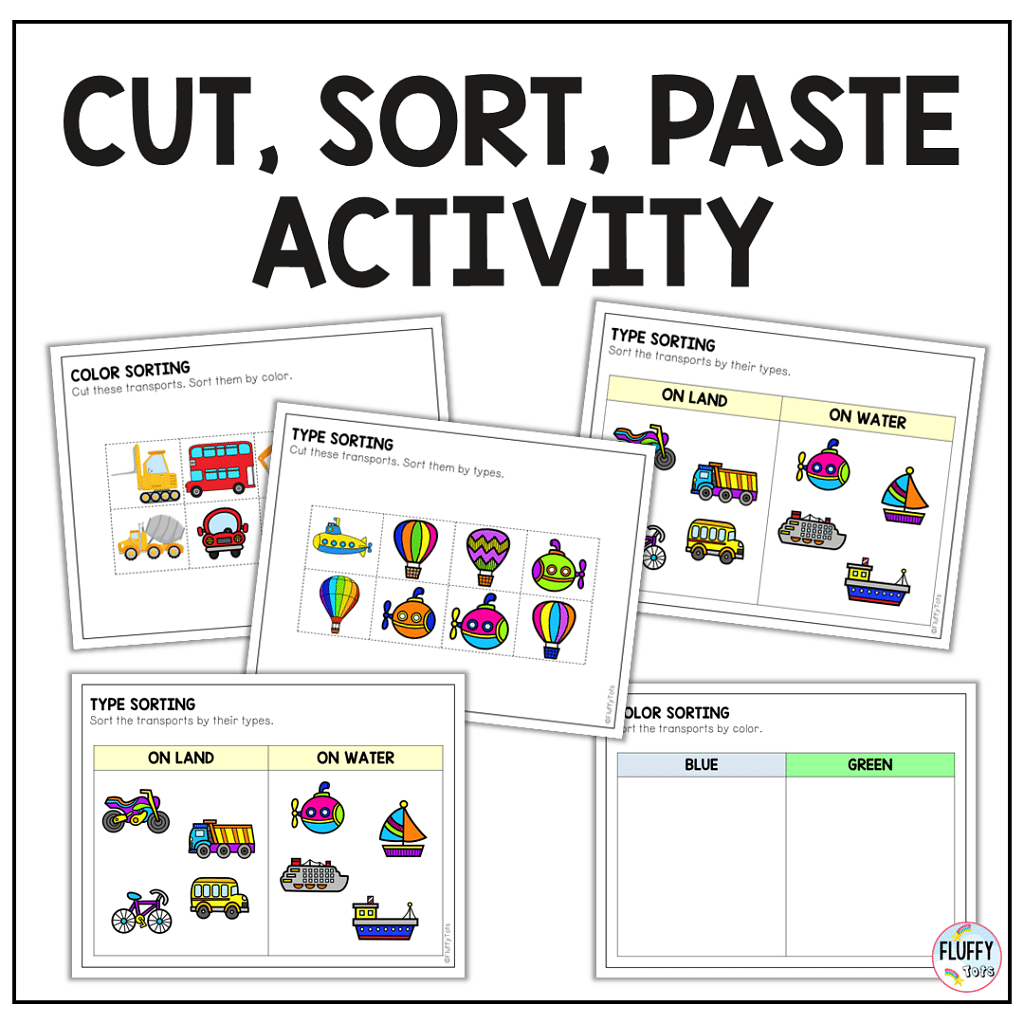 There are also Letter Activities; your little ones will get to cut the transports and paste on the matching letters.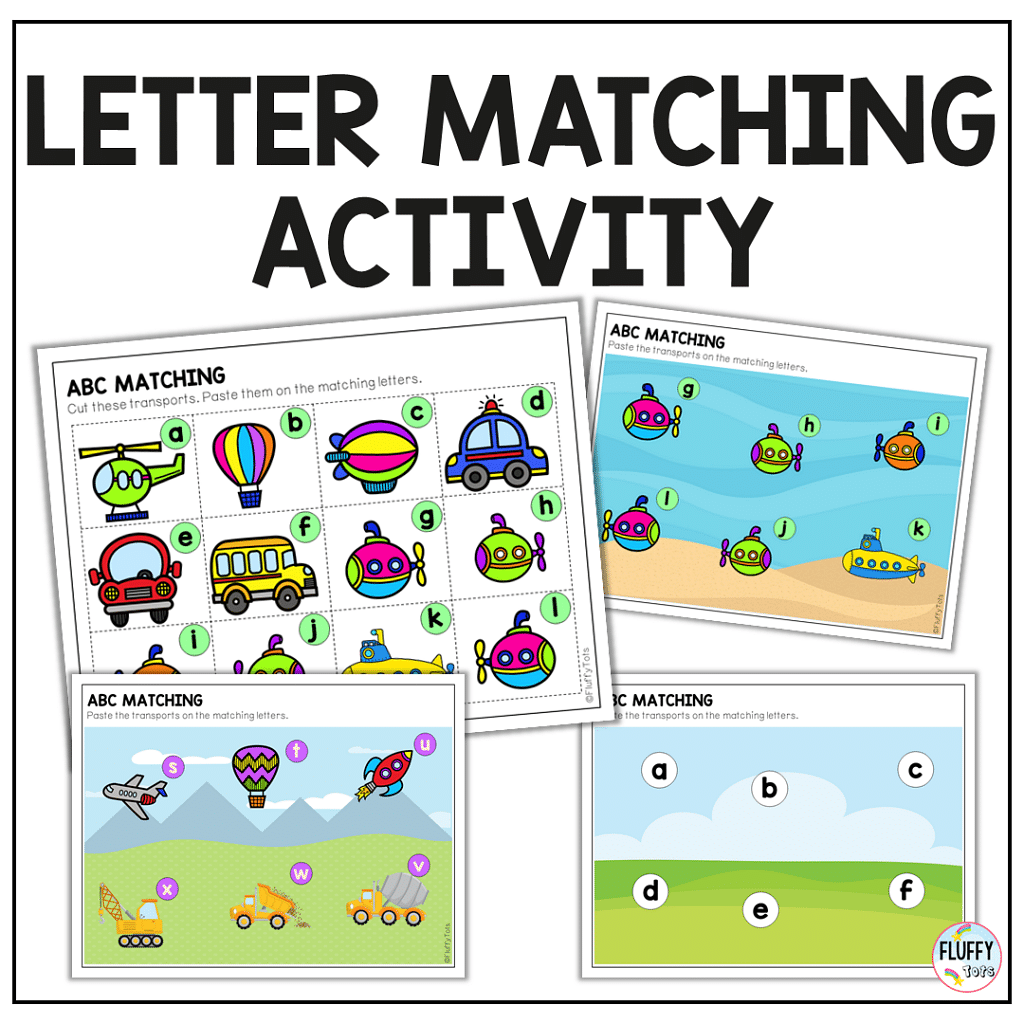 The letter activity is about lowercase letter recognition; it's simple, making it perfect for your toddlers and preschool kids who are just beginning to learn their letters.
What They Say
This packet also garnered a few delightful feedbacks.
Use it as learning binders
"Such a cute and fun activity binder for my son. The transportation theme gets him excited, he gets to practice fine motor skills, and the concepts get his little brain working. I like the idea of a binder so that it is mobile, and I used velcro dots to attach everything, which makes it more convenient and fun. A great resource for a 2 1/2-year-old to play with and learn at the same time. "
– Kelsey G
Preparing learning binders might take a bit of time to laminate and put velcros, but it'll definitely ease your mind when you can use it mobile and re-use it over and over again.
Learning Different Types of Transportation
"The children loved learning about the different types of travel and the shadow matching."
– Dolores Carberry
If your kids love all things transportation, this Transportation Activity Packet will be a perfect gift for them.
More Easy Ideas to Use the Transportation Activity Pack
This Transportation Activity Pack opens up so many possibilities for endless discussion about transportations.
You can ask your kids :
What transport they love most?
Draw their faces and their friends faces on the train tracing page
Draw sun and clouds above the school bus tracing page
What places do they wish to go with airplane?
And so much more!
I hope this resource will help you with your teaching week.
Shop Your Transportation Activity Packet
Click here to shop your 100+ pages Transportation Activity packet.
Have fun!