70+ Pages of Fun St Patrick's Day Tracing Printables
Hey hey! Are you looking for St Patrick's theme pre-writing tracing activities?
We have just that for you! Don't forget to pull out some bright colored crayons for this activity, it would make pre-writing so much more fun!
Let me share a sneak peek about the activities included in this St Patrick's Day tracing printables pack.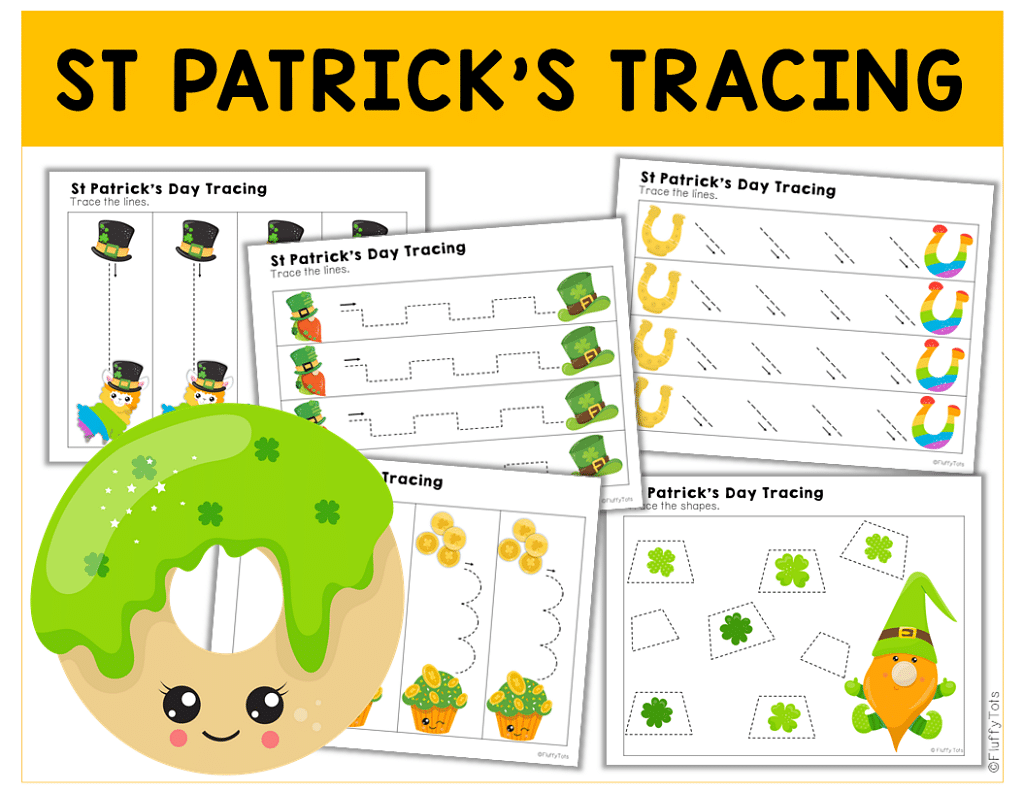 St Patrick's Tracing Lines
Your kids will be excited to meet adorable hats, donuts, gnomes, and more!
Grab your crayons and let them trace their heart out.
Tracing activities include tracing horizontal lines, tracing vertical lines, and diagonal lines.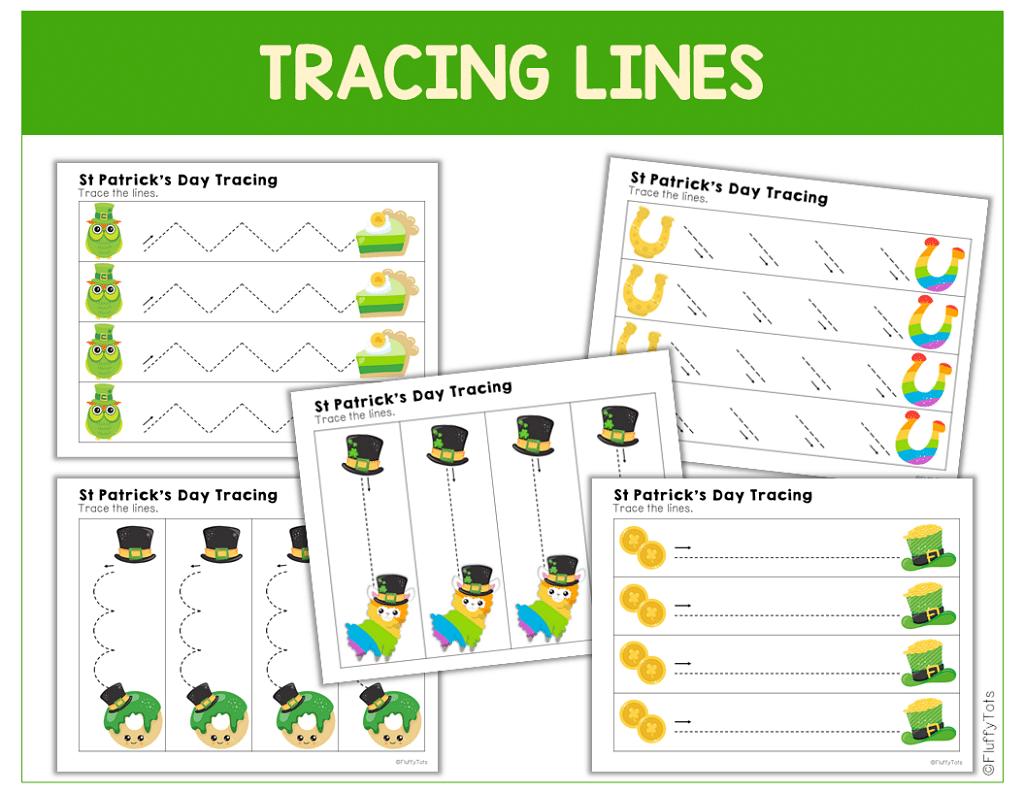 There are also tracing a variety number of wave curve lines.
You know curve lines form letters like 'B', 'C' and 'g'.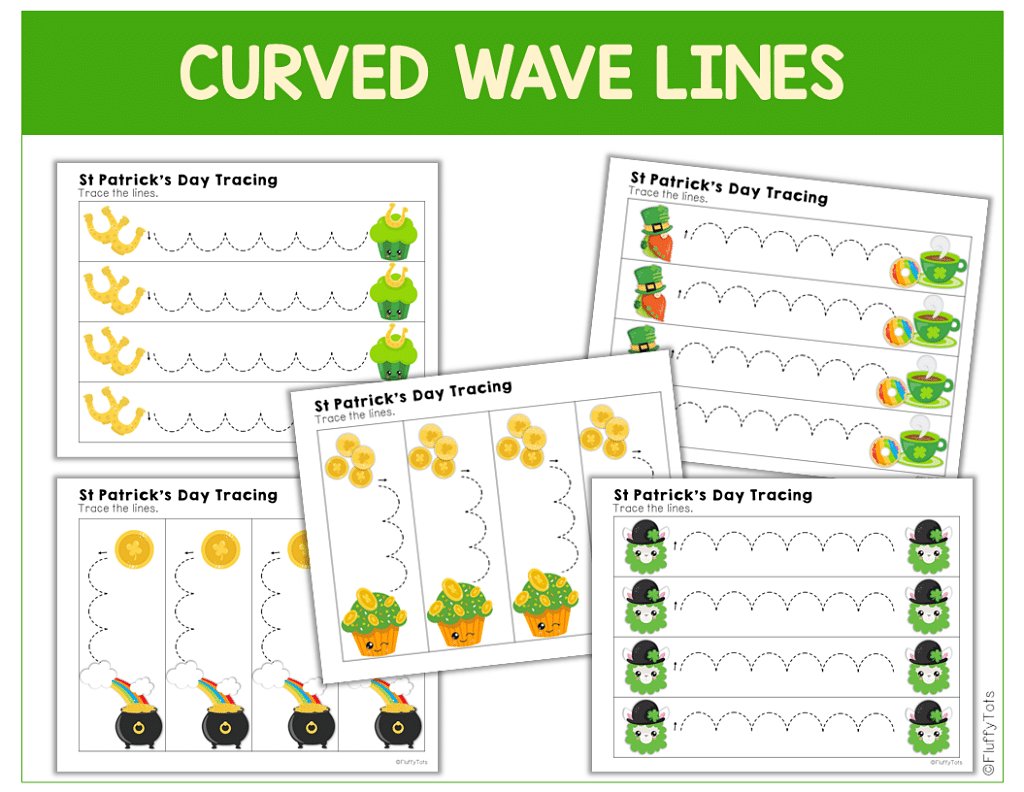 St Patrick's Tracing Shapes
Tracing empty shapes can be boring for little kids.
In this tracing printables packet, your little ones will get to trace the shapes that have St Patrick's-theme things in them.
And they got to color some pictures too!
Tracing Numbers
Let's have fun counting the shamrocks, donuts other St Patrick's-theme stuff, and trace their numbers.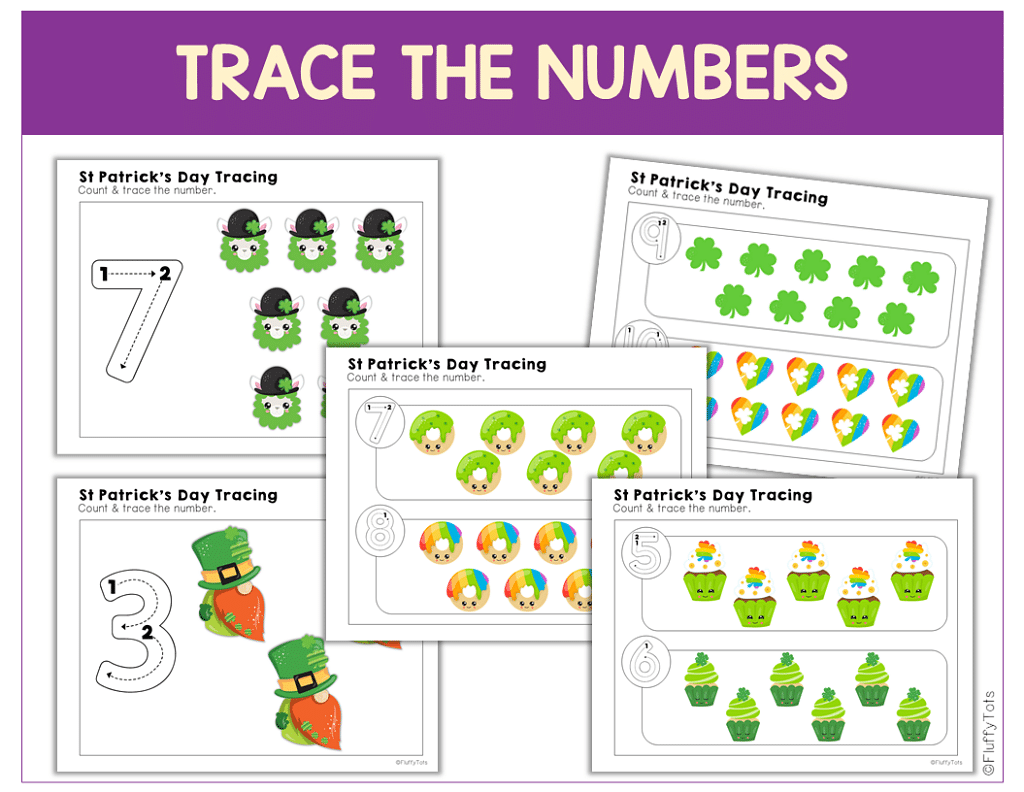 Tracing Words
This activity is about tracing in the letters while learning a few things related to St Patrick's Day.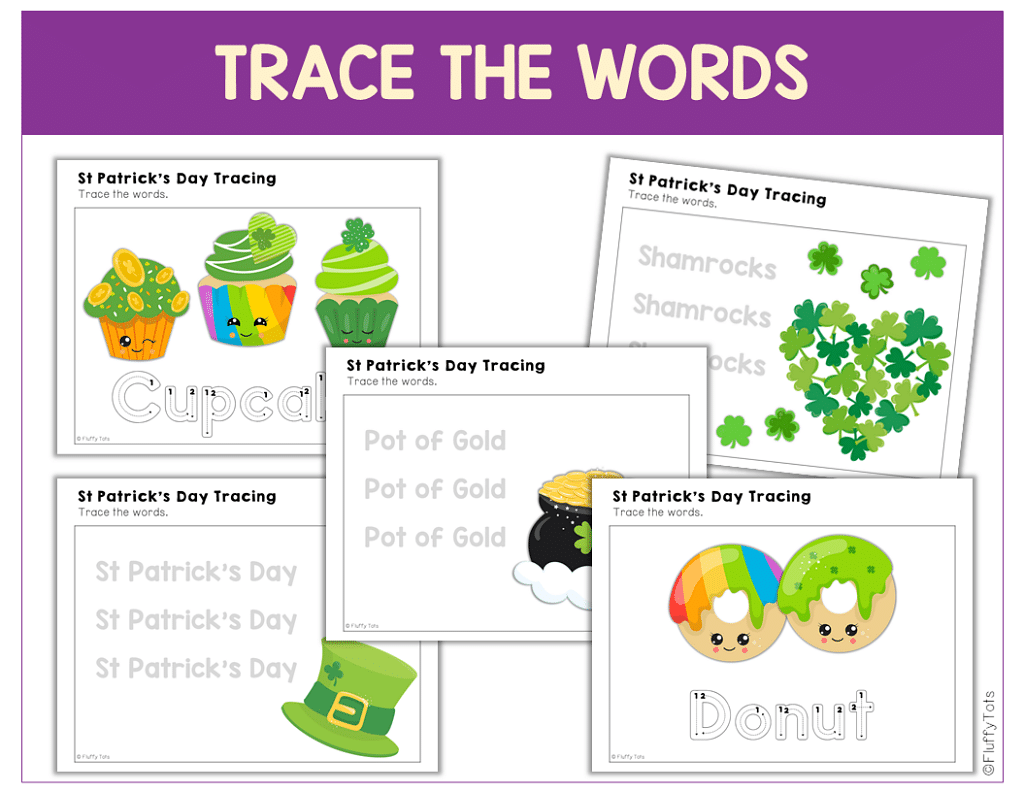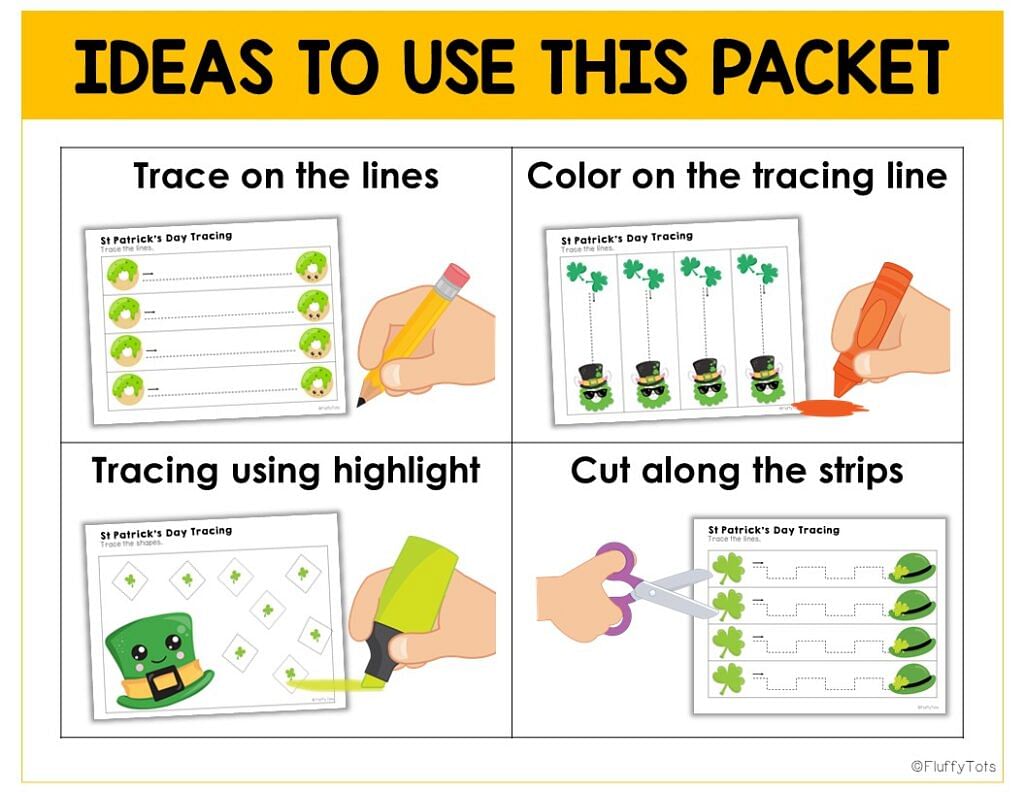 Ready for a fun St Patrick's Day activities?
Shop St Patrick's Day Tracing Printables Pack
Click here to shop and download the St Patrick's Day Tracing Worksheet Pack right away!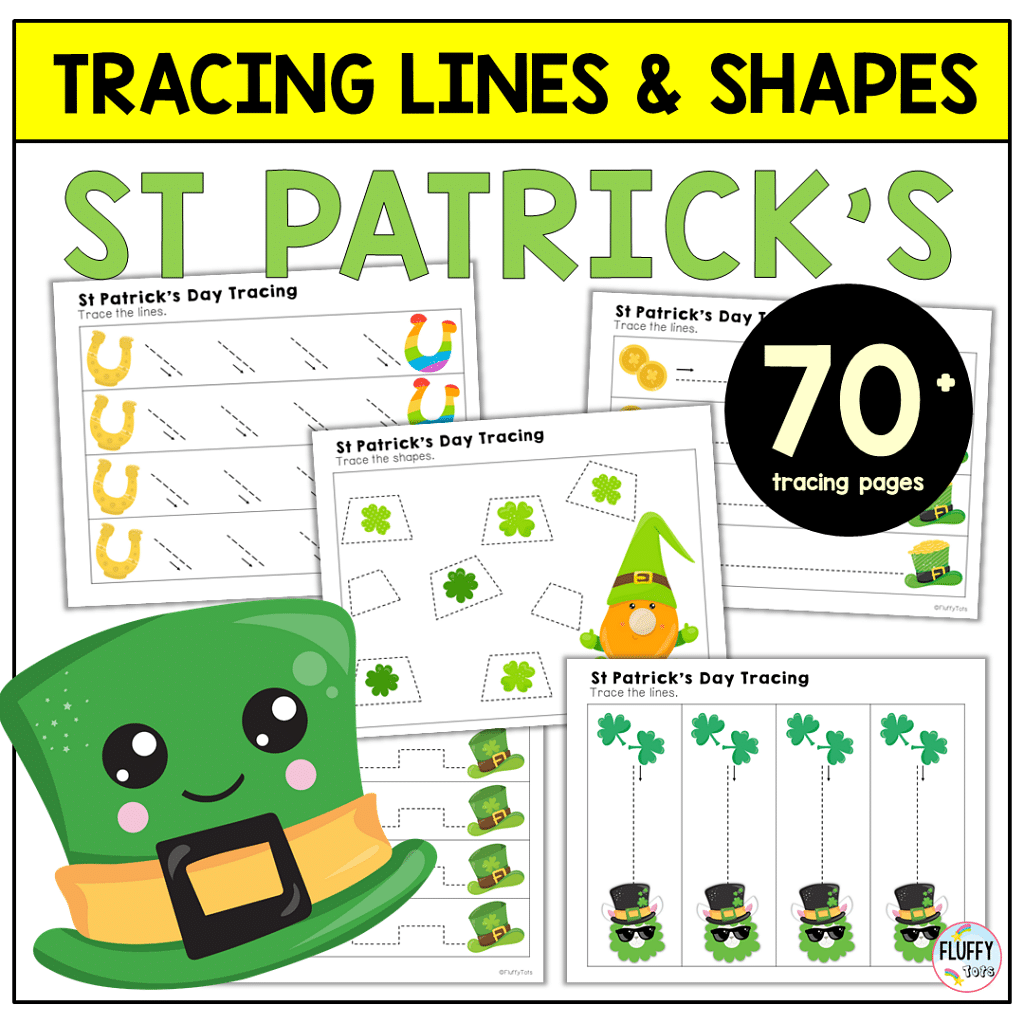 Have fun!