50+ Pages Fun Leaves Printables to make tracing exciting for your kids
Are you looking for a fun and easy-to-use Fall Leaves printables activity?
This Fall Leaves Tracing printable is perfect for you.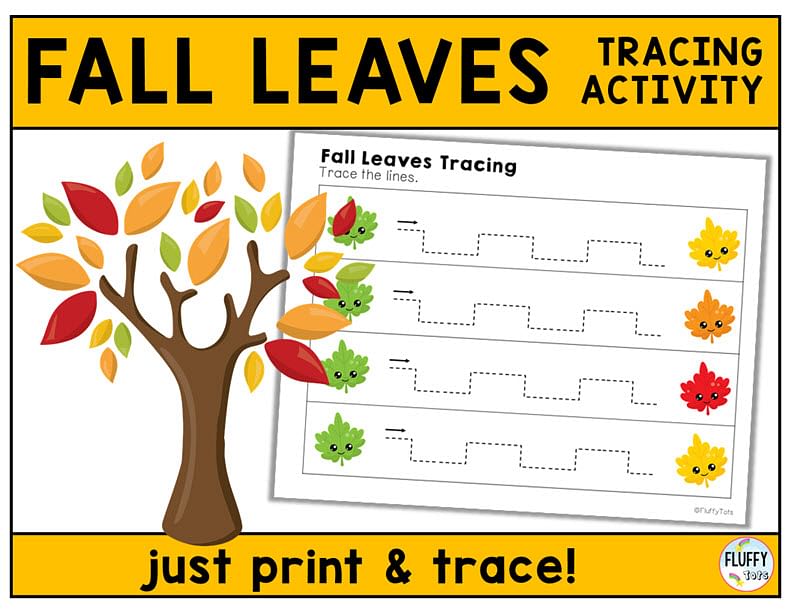 This pack is perfect for your toddler or preschool kids who are just learning to draw along a line.
The Tracing Pages in this Fall Leaves Printables
Little kids need something fun to motivate them to keep on practicing.
The Fall leaves in this tracing printable pack are perfect for you; they are friendly and full of colors – these will excite your kids to do their tracing practice.
Let me share some of the tracing pages included.
Tracing Set #1: Tracing the Lines
There are many lines included in this packet.
Among them are tracing horizontal lines, vertical lines, and castle lines.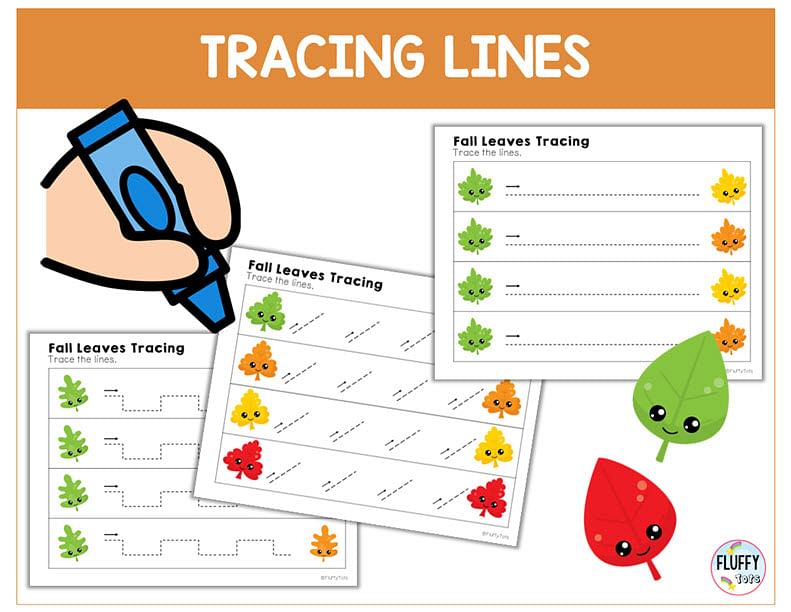 Tracing Set #2: Tracing Shapes with the Fall Leaves
Practicing tracing shapes made fun with friendly falling, colorful leaves!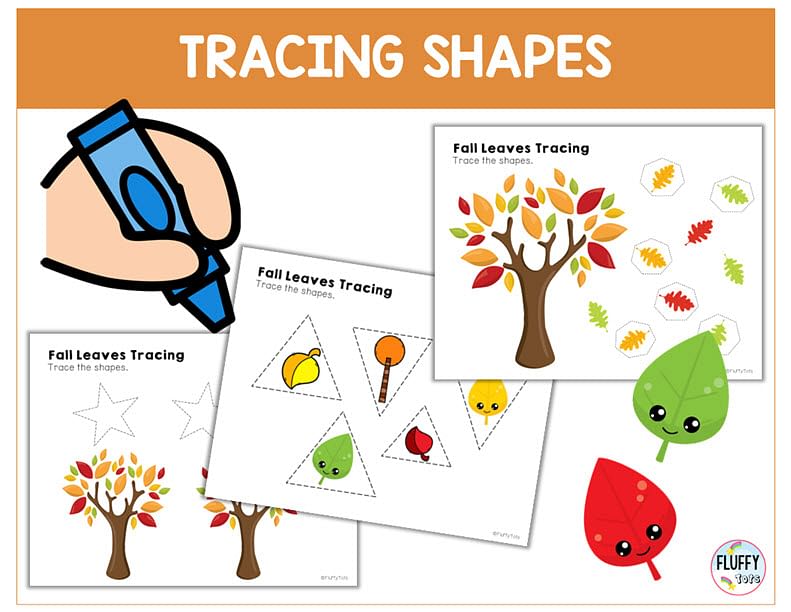 Tracing Set #3: Tracing in the Leaves
Let's have fun tracing lines in the leaves.
Lots of exciting patterns await your kids!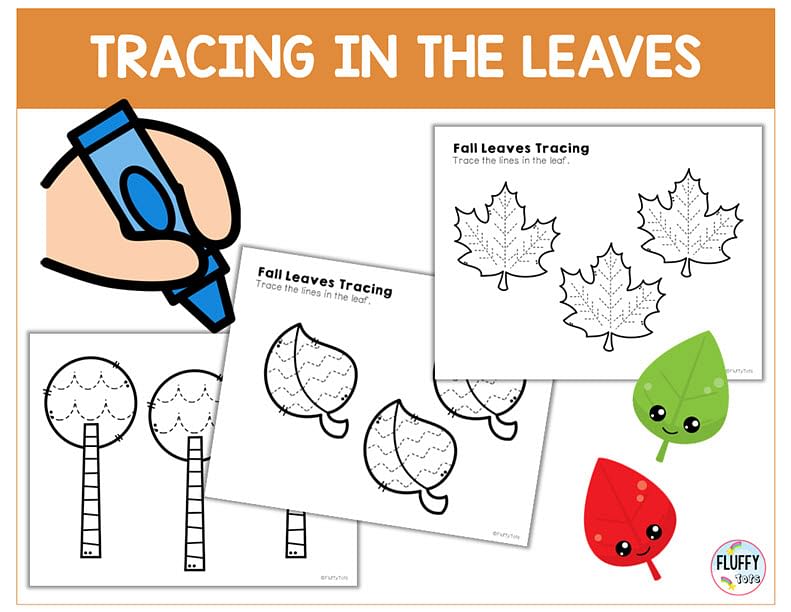 Make it Fun : Color in the Leaves
Have your kids expand their imagination by coloring in the leaves.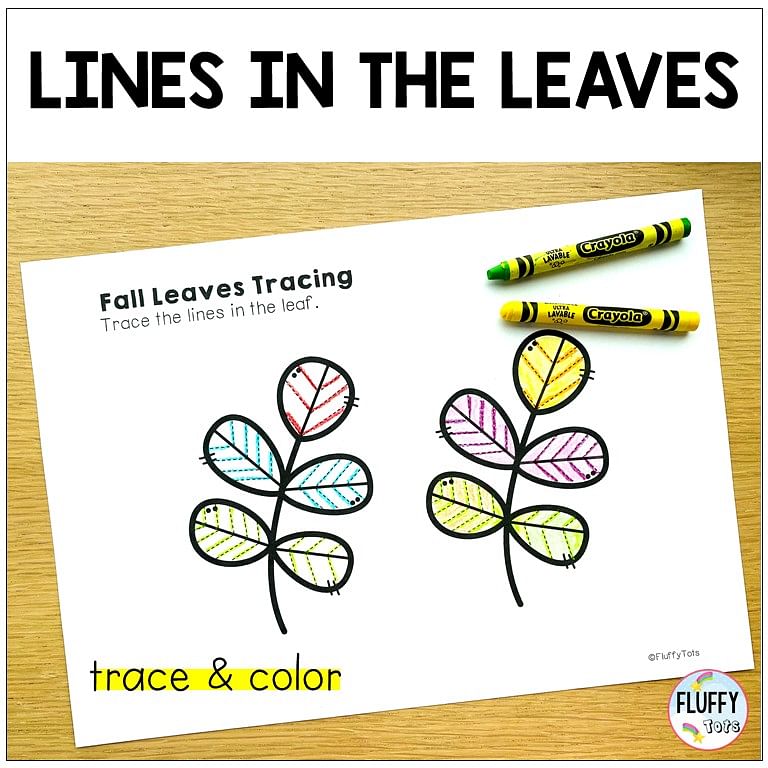 Make it Fun: Cut and Paste the Leaves
Or cut out the colorful leaves and paste them on blank paper to make a mini booklet.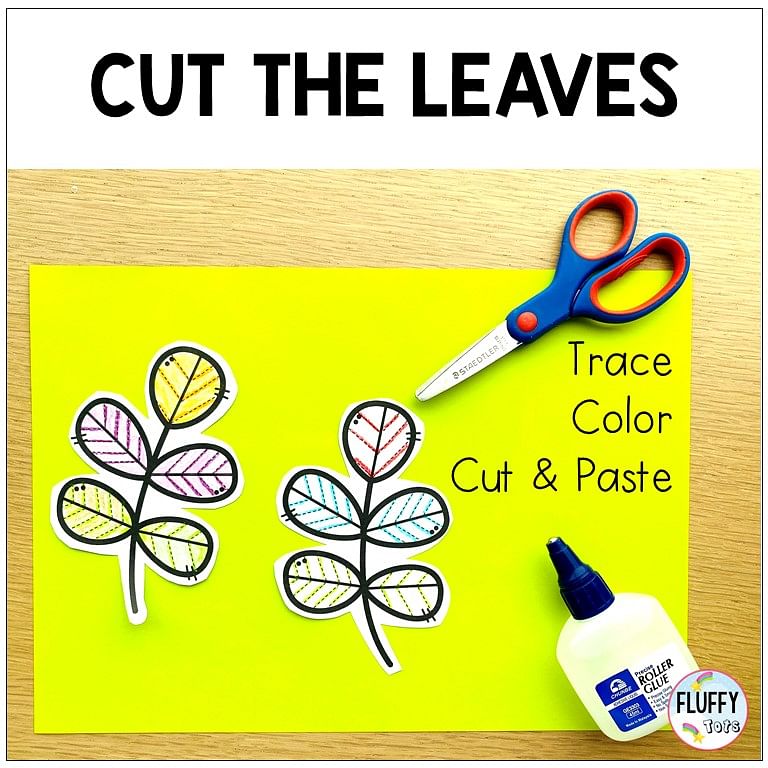 Tracing Set #4: Tracing Letters with the Fall Leaves
This activity is fun to introduce your kids to letters!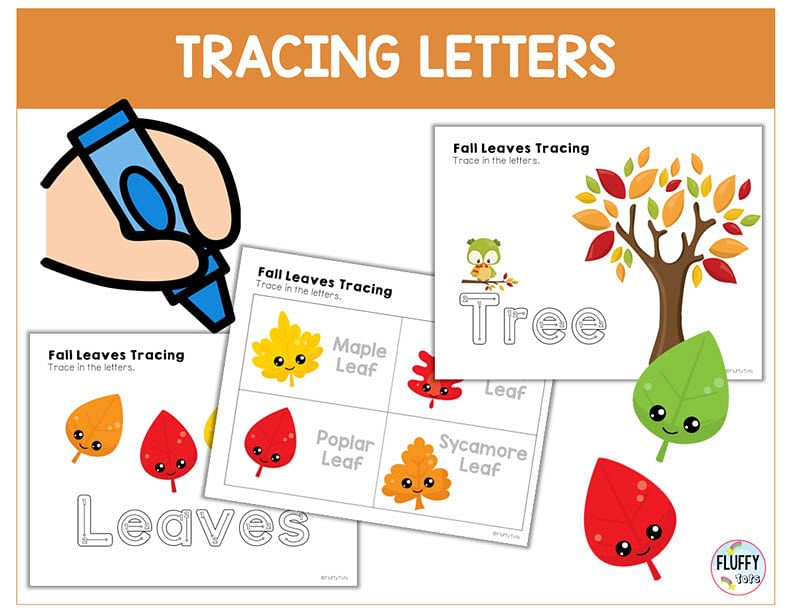 Have them trace in the letters; tracing with the guided arrow and on the letters.
It's time to have fun practicing tracing!
Shop Your Fall Tracing Packet
You can find the 50+ pages of Fall Leaves tracing packets inside our Fall Tracing BUNDLE here.
Shop your Fall Tracing BUNDLE below…