Fun and Easy Letter Craft Printables for Toddler and Preschool Kids
In my previous post, I shared with you about the first letters I teach my kids – we started with learning the letter that makes their name.
You can read more about it here.
Then I promised to share about the letter activities we did when we were at the beginning of our learning-to-read journey.
We started with the fun letter craft activity.
Letter craft is one of the most popular activities among my kids because it's some kinda building activity.
Your kids got to cut and paste while creating their letters.
For example, for the Letter d for dog, your kids will get to cut the letter d and all the dog's parts and put them together to get a cute dog.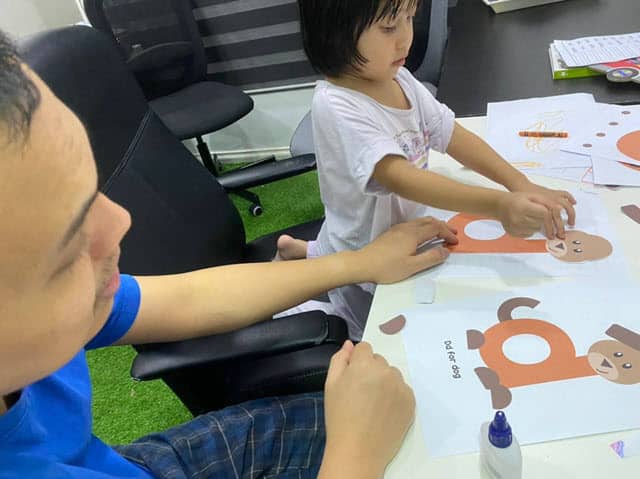 This activity might not look that much, but little kids learn best when they do hands-on activities like this.
My kids love this kind of activity.
They tend to remember the letter's sound easier after we're doing the letter craft.
The D for what?
The D for the dog. Oh so it sounds like 'ddd'
PS: If you're not sure how to do the letter sound, try this. For example, for the sound of letter d, I'd say the word dog but stutter intentionally at the 'd' before I say the word dog in complete.
If you don't have time to Pinterest the letter craft activity, you can download our letter craft printable here.
I've yet to complete it to letter Z, though. 😶‍🌫️
Have fun!