100 pages printables that will make your kid's fire station trip fun
My kids always loved it when we had a field trip on our calendars.
One of their favorite trips was to the fire station.
We used to read Maisy's Fire Engine board book for bedtime stories, so a trip to the fire station would be one of the most anticipating trips.
One of the ways to make our trip more fun and memorable is to include printable activities before and after the trip.
Let me share our Firefighter Preschool Activities Bundle that'll help you too.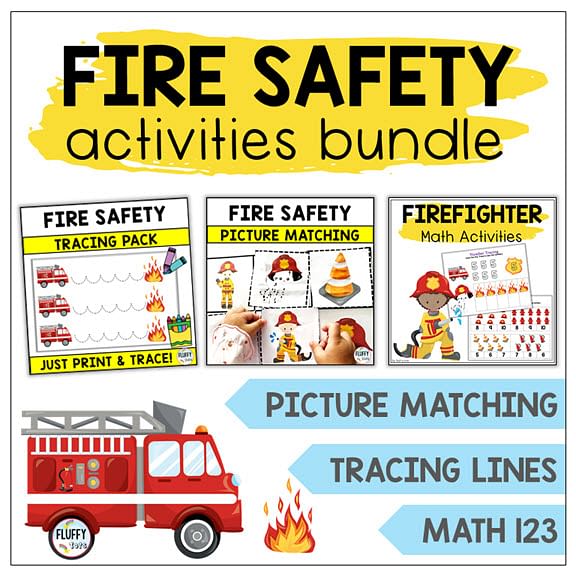 Match the Pictures
My 3-years-old love this activity so much!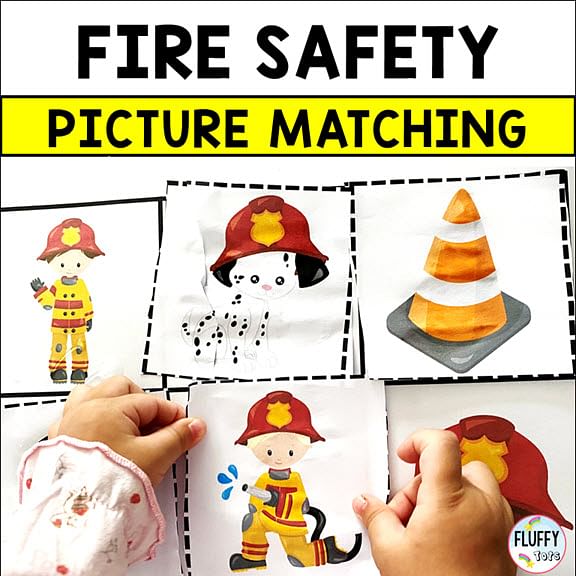 She loved to cut papers and paste them randomly.
Using this activity, she'd get to paste the pictures intentionally, that is to match the pictures!
Tracing the lines
Your kids' tracing practice will be more fun and exciting with adorable firefighters and fire engines!
Let's have fun tracing the fire engine to help put out the fire, and the water to splash on the fire.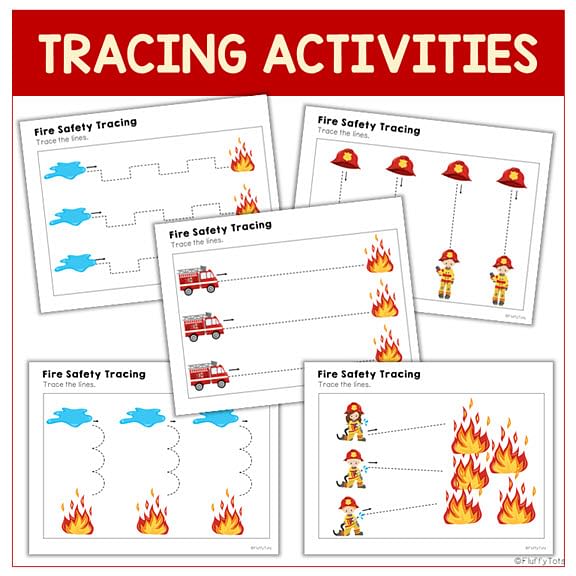 What a great way to learn fire safety, right?
Counting to 10
If you're struggling to teach your preschool kids to count to 10, use the firefighter math activities to help them out.
Your kids will have fun counting the fire engines, the firefighter boys and girls, and more!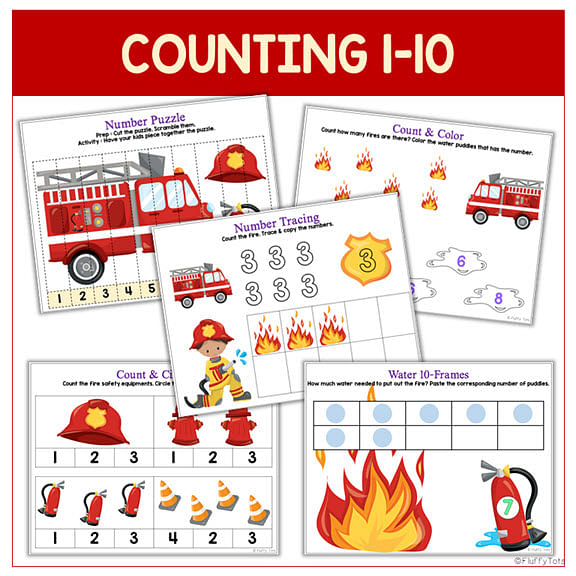 Your child will also get practice with counting how much water they'll need to put out the fire.
Kids learn best when they are having fun.
You can weave in learning and practicing fine motor skills using this Firefighter Bundle printables; all while having the fire station fun trip!
Shop Your Firefighter Preschool Activities BUNDLE

Have fun!