Fall Match ABC and Clip Cards : FREE 26 ABC Clip Cards
Currently we are doing alphabet recognition and the kids love doing matching activities.
They love to hunt for the pair of the alphabets!
So today I am thrilled to share our latest printables – Fall Match ABC and Clip Cards.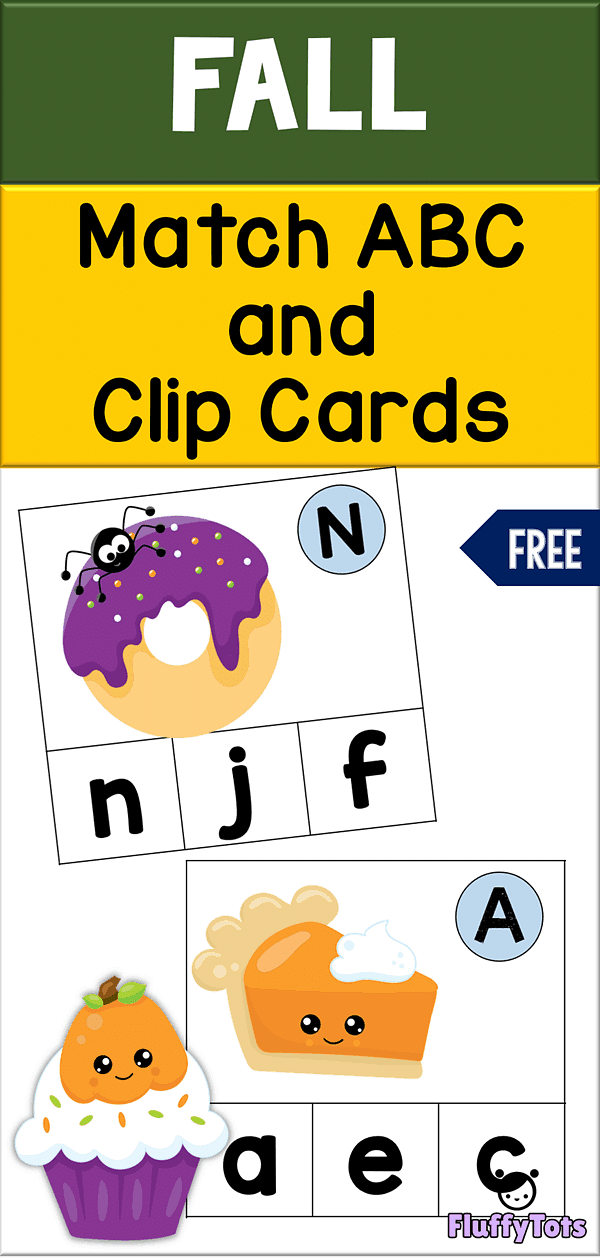 Fall Match ABC and Clip Cards
This is a low prep activity, or you can always make it a no-prep printables.
If you wish to use this pack with clothespin to clip all the cards, then you would need to pre-cut all the cards and laminate them for durability.
But if you just don't have much time, you can always print it and just hand it over to your kids.
If you are using it just as it is, be sure to pull out some crayons or do-a-dot markers for them to circle or dot on the matching letters.
Using This Printable
This printables features letter A to Z, and it is about matching uppercase letters to its lowercase letters.
For beginner, you might want to use alphabet posters to guide your kids.
You can get our fun alphabet posters at this link.
Using clothespin or not, are you ready for alphabet fun?
Get Your Download
Be sure to snag your free download by clicking on the download button below.
Have fun!