4 Exciting Letter J Tracing Worksheets
Are you looking for fun Letter J tracing worksheets for your preschool kids?
By fun, I mean not just drilling to trace a copious number of letters, but simply fun to do.
Our Letter J Worksheets pack has just that!
Your kids' eyes will shine with joy with these letter activities.
Let me share briefly about each of them.
Tracing #1: Tracing in the lines
In these Letter J tracing activities, your kids will get to trace inside the lines.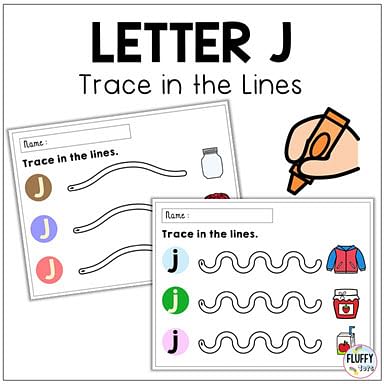 They'll have fun tracing from the uppercase and lowercase letter J to the pictures with beginning sounds Letter J.
Tracing #2: Tracing on the lines
There are also tracing on the dotted lines activities.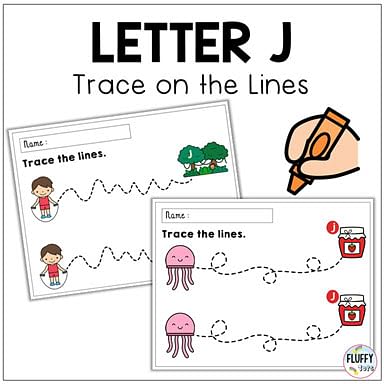 Your kids will get excited to trace the lines from one Letter J picture to another.
The tracing lines are the lines that form the letter J.
Tracing #3: Tracing the pictures
Let's sprinkle more excitement with tracing the pictures!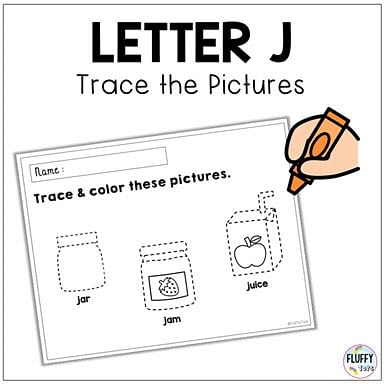 These pictures have beginning sounds Letter J.
Be sure to say the pictures together and let your kids hear the sound of the Letter J.
Tracing #4: Tracing the Letter J
Finally, it's time to trace the letters.
Your kids will have fun tracing both uppercase and lowercase letter J in these Letter J tracing worksheets.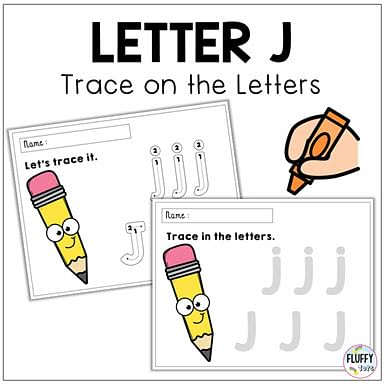 If your kids love to draw, have them draw the Letter J pictures (from the previous tracing activities) to the Letter J tracing letters pages.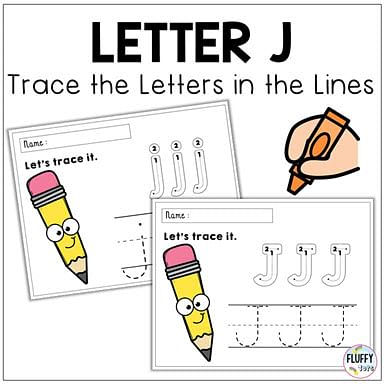 Where Can I Get the Letter J Tracing Worksheets
You can find these activities included our Letter J Worksheets activity pack.
Along with tracing activities, this packet also includes cut and paste activities, dot activities, letter recognition activities, and more.
Shop Letter J Worksheets Activity Packet
Let's pull out your crayons supply and let the fun begin!