Halloween Literacy Center : Exciting 6 Fun Activities
Halloween is happening doesn't matter if it is pandemic or not!
The difference is, how we as parents and teachers looking for pivot ways to make this year's Halloween as fun and as memorable as our kids can have.
We might opt-out trick-or-treating, but we won't ever opt-out F.U.N!
Today I'm sharing with you one of the ways that you can create pandemic-version Halloween that is more fun with your kids.
Not only it will be fun, your kids will be secretly learning as well!
Let us say 'Hello' to the Halloween Literacy packet!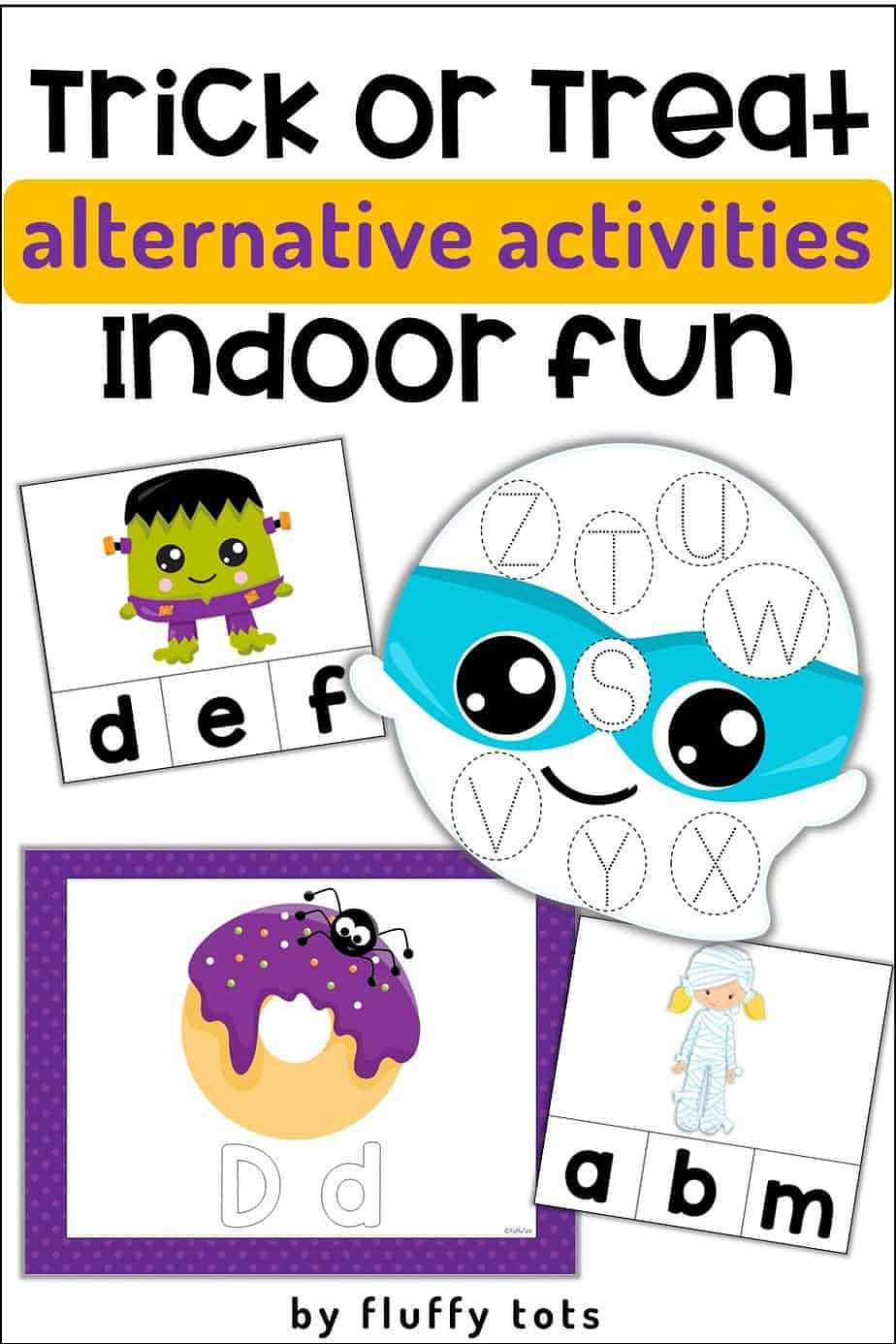 This is a packet of bright engaging Halloween activities that will make your kids move around, play with some playdough (or you can substitute it with slime), and dab some letters.
Let's get into it!
6 Exciting Non-Spooky Halloween Literacy Activities
This packet includes a mixture of Halloween and non-Halloween themes. Those Halloween themes are friendly non-spooky images (well, maybe a bit exception for jack o' lantern.)
Let me share with you the a-z features:
A for Apple, B for Bat, C for Cat, D for Donut, E for Eye, F for Frankenstein, G for Ghost, H for Hat, I for Ice cream (non-Halloween), J for Jack o' Lantern, K for Kite (non-Halloween), L for Llama, M for Mummy, N for Night (non-Halloween), O for Owl, P for Pumpkin, Q for Quiet (non-Halloween), R for Rain (non-Halloween), S for Spider, T for Tomb, U for Unicorn, V for Vampire, W for Witch, X for X-ray (non-Halloween), Y for Yawn (non-Halloween), Z for Zombie.
Let's hop over to take a sneak peek of the fun hands-on literacy centers!
★ Fun Halloween #1 : Beginning Sounds Clip Cards
This activity is about guessing what is the beginning sounds of the pictures.
Let's say your kids hold a Frankenstein card. Together you say the 'Frankenstein' word.
Let your kids take a guess, which letter is the beginning sounds.
Then clip on the corresponding letters.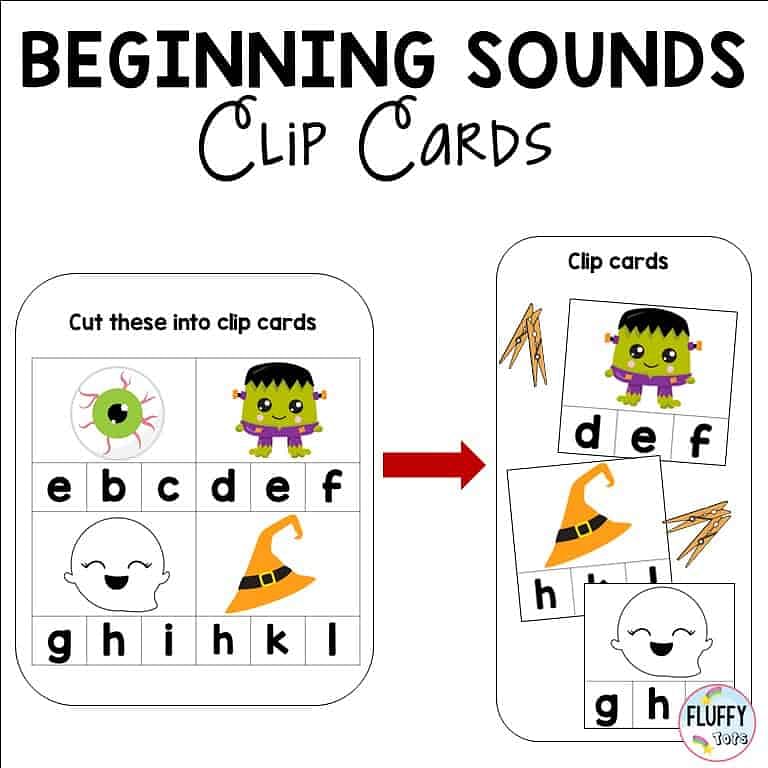 ★ Fun Halloween #2 : Write the Room
This is exciting because you will get your kids to move around the house!
To play with this activity, first, cut the cards.
Place the cards around your house. You can put it under the dining table, at the couch, or on the door.
Then hand them the 'Write the Room' copy.
Ask them to hunt for all the cards and write the words on the 'Write the Room'
Your kids don't have to be able to read to play this game.
Trust me, they can copy the cards very well and it will be so.much.fun!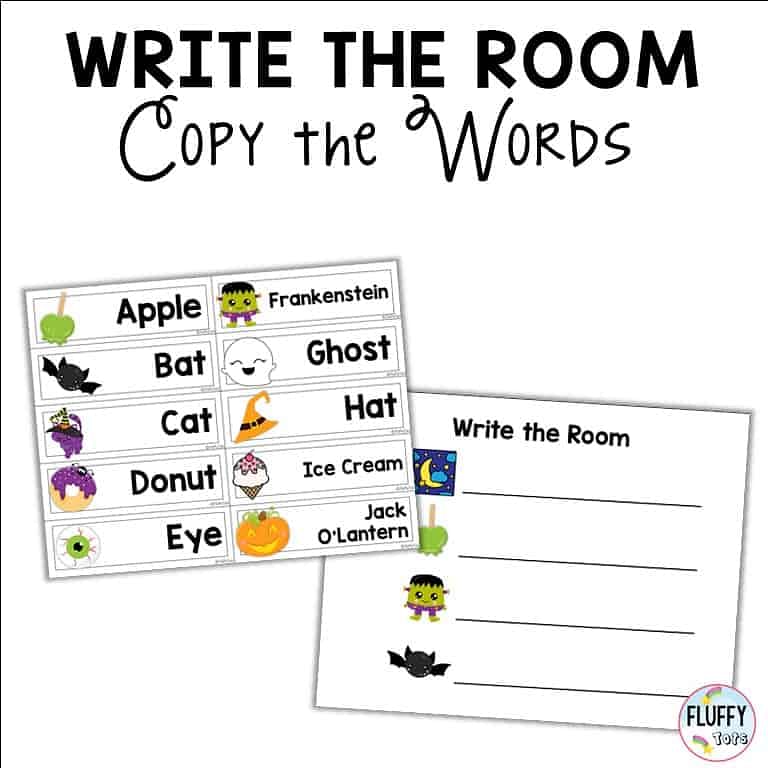 Also perfect for sensory bin activity! Bury the cards in your fun colorful Halloween Sensory Bin, let the class find the cards.
Write the words on the recording sheets.
★ Fun Halloween #3 : Ghost Letter Tracing
My kids love this activity!
Grab your crayon supply and let your kids trace all the letters in the ghosts!
They can color the ghosts afterward if they wish to.
Or they can cut out the ghosts and put it on their door!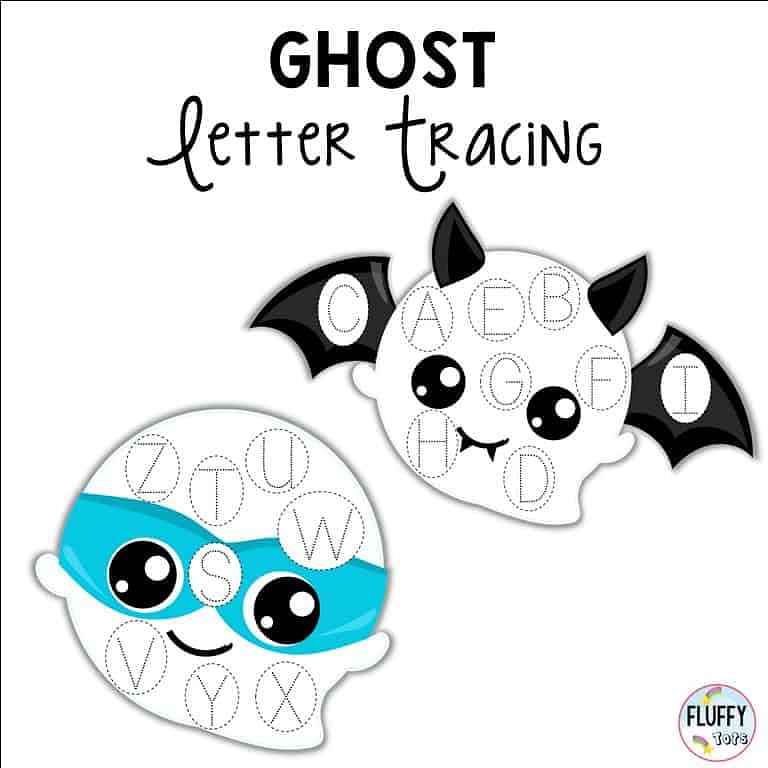 ★ Fun Halloween#4 : ABC Playdough Mat
This activity might need you to laminate the printables before handing them to your kids.
To play with this exciting activity, pull out your playdough mat supply, and start to roll them!
Have your kids shape that playdough on this fun ABC playdough mat.
While at it, make the letter's sound.
Tips: You may want to get your camera ready and take a picture of your kid's work because that playdough rolling is a hard job for kids.
My kids love to see their work and always ask us to take a photo for keepsake.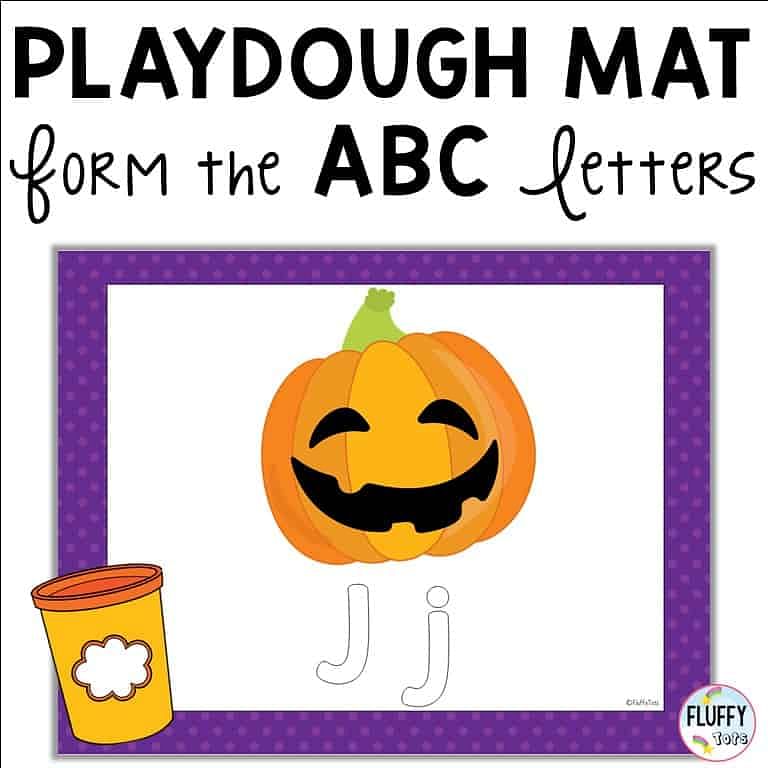 ★ fun Halloween #5 : Build the Word Playdough Mat
As an extension to ABC Playdough Mat, let's build a word with them!
Rolling playdough is not mere fun activity.
It is one of the best ways to get those little fingers stretched and moving to prep them to be able for pencil grasp and writing activity later.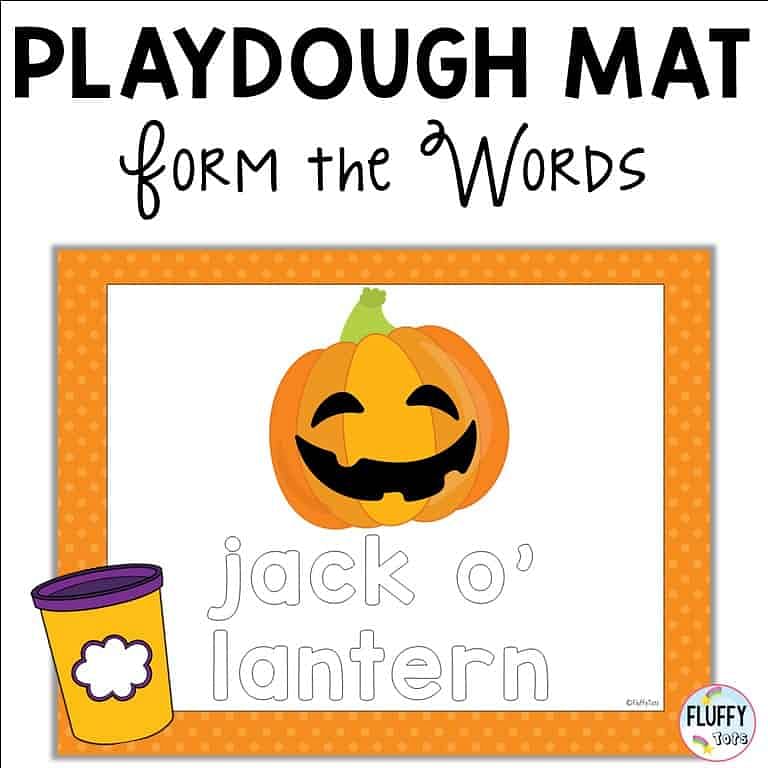 ★ Fun Halloween #6 : Roll and Make the Sounds
Grab a dice and roll it.
Then count together the dots on the dice, and make the letter's sounds.
There are 2 differentiated sets in this center.
Set #1 : It has picture with each letters, to give a hint as what could the letter sounds like.
Set #2: It has no pictures.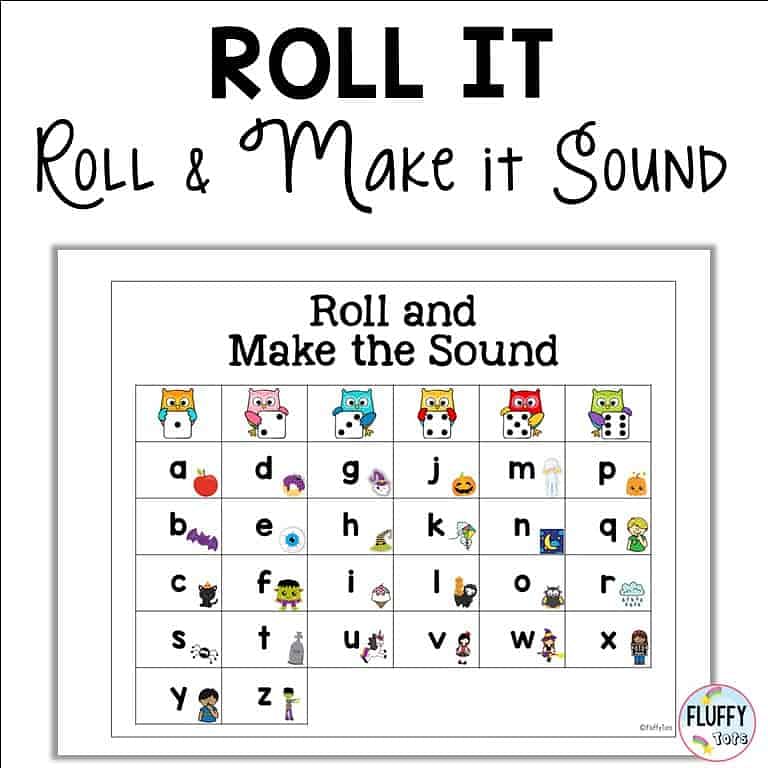 Ready for an exciting trick-or-treat activity?
Shop Halloween Literacy Packet